Want to keep your home in top shape this fall? Here is a free printable Fall home maintenance checklist to keep you on track!
Fall is actually a great time to do home maintenance.
As summer winds down, you might be getting into the swing of a normal routine. It's a great lull before holiday events and planning take over your schedule.
Plus, in many areas, the weather is more temperate and so it's bearable to do home improvement type tasks.
Finally, if you live somewhere that it gets cold, it's actually important to do some home tasks before the temperatures drop and it's too late!
Here are my best home maintenance tips for Autumn!
Click here to get this list in a free printable PDF!
Fall home maintenance checklist printable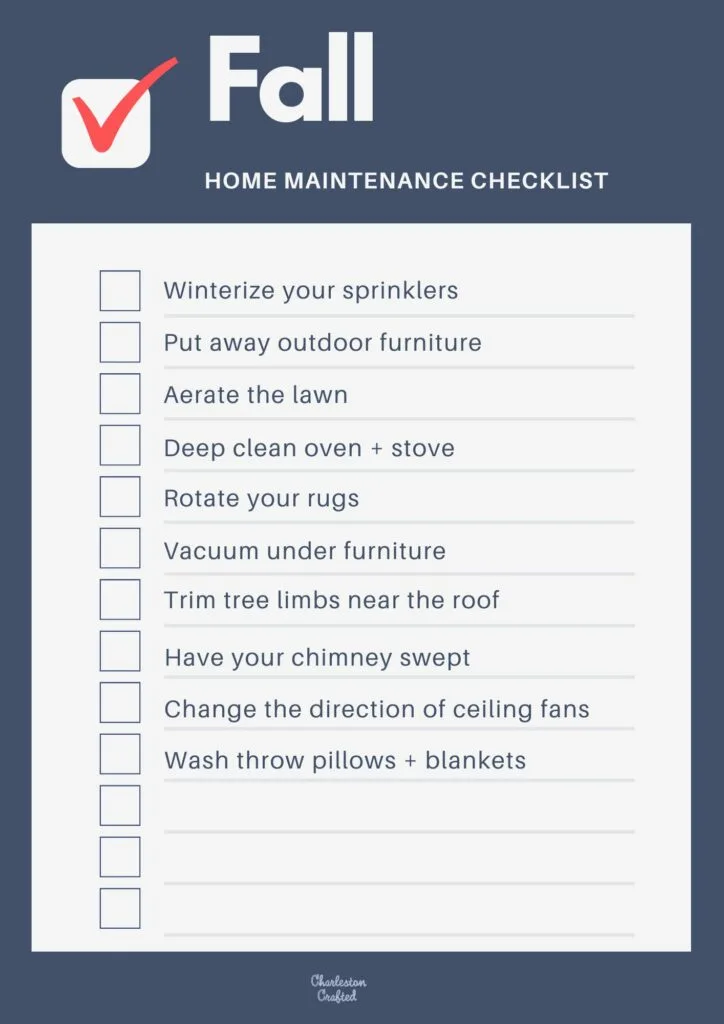 Click here to get our free Fall home maintenance checklist PDF straight to your email inbox!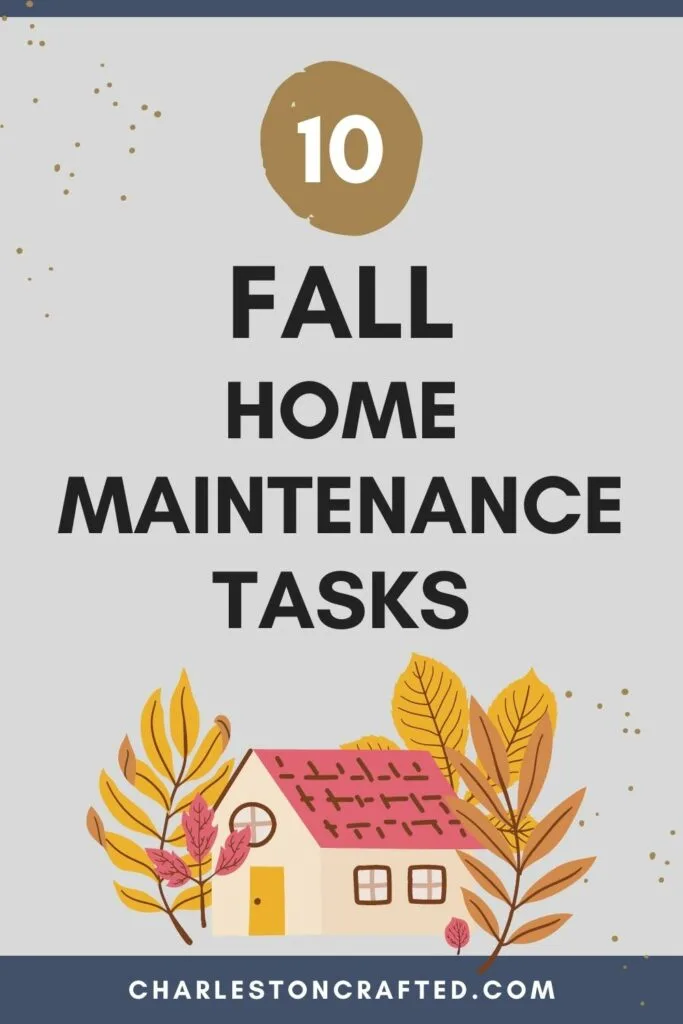 Fall Home Maintenance Tasks
Winterize your sprinklers
Your irrigation system is probably not going to be running during the cold weather. When you are done watering for the year, disconnect your hose. You may need to insulate your spicket if you live somewhere that gets very cold.
If you have an irrigation system, it might need to be flushed – consult with a professional! Otherwise, drain the hose and store the garden hose and sprinkler in your shed or garage for the winter.
Clean & put away patio furniture
Once the weather gets too cold to go outside, put away or cover your lawn furniture. This will help to keep it in good shape for longer.
Wash any pillows or seat covers that you can (note that they usually can NOT go in the dryer). Then pack everything away for next season!
Aerate your lawn
Aerating your lawn can help air, water, and nutrients penetrate the soil. Lawns should usually be aerated either in the spring or the fall. You can rent an aerator at most hardware stores.
After aerating, you may want to apply a fertilizer or a winter seed to best get your lawn looking lush.
Deep clean the oven and stove
Your oven and stove often get a big workout in the fall and winter. Let's prep by giving them a deep clean. Run a clean cycle on your oven and, once cool, sweep it out.
Remove the grates or covers from your stove and scrub them in the sink. Scrub all surfaces. Don't forget your backsplash and hood vent, too!
Rotate your rugs
Rugs get really worn on the places where you walk on them most frequently. Don't believe me? Rotate your rug!
I am always astonished at how worn our living room rug gets right in front of the couch. You never notice it until you pull the couch off and then it's almost embarrassingly bad.
Rotate your rugs at least once a year to help cut down on this look!
Vacuum under furniture
While you're rotating rugs, take a minute to vacuum under your couches and beds. I bet you never do that!
Move them out of the way and completely clean underneath them. It's a great time to wipe down those floorboards back there, too!
Trim tree limbs near your roof
Winter storms mean that limbs could be knocked into your roof. To help avoid and prevent costly damage, trim your tree limbs in the fall.
Have your chimney swept
If you plan on burning a fire over the cooler months, go ahead and have a chimney sweep come and clean your fireplace now.
Change the direction of your ceiling fan
Rotate your fans for the cooler weather to help your HVAC system run more efficiently.
Your fan should spin clockwise in the winter to push warm air, which naturally rises, down into your rooms.
Wash your throw pillows and blankets
Throw all of your throw pillows and blankets in the wash for an easy refresh. It's another one of those things that is actually really gross if you think about it – how we never wash our throws!
Also check out my Fall monthly home maintenance tasks:
What other tasks are on your Fall checklist for your home!?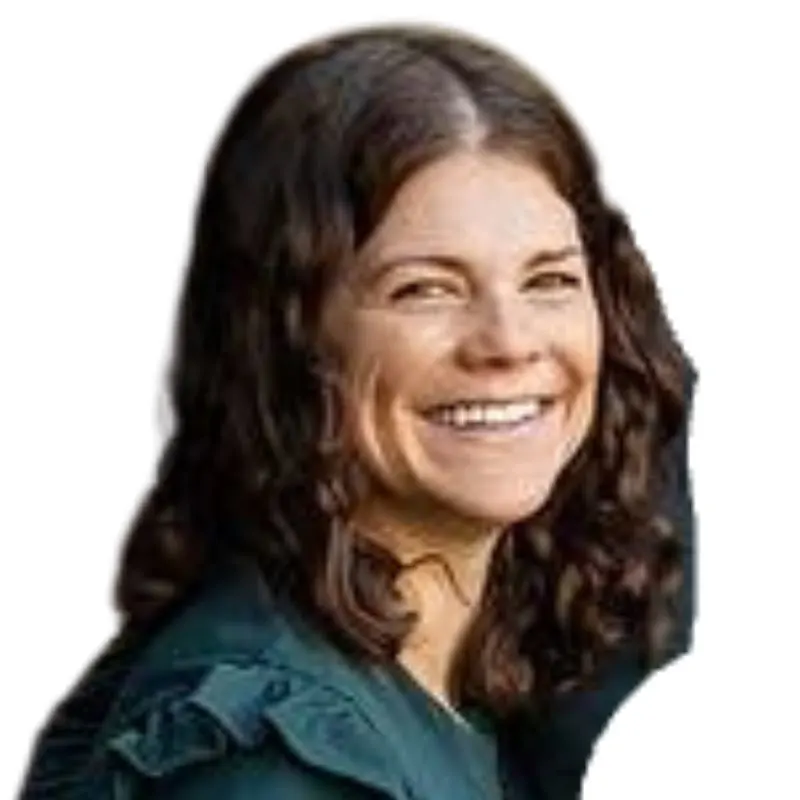 Hello, I'm Morgan, half of the creative force behind CharlestonCrafted.com! With a passion for DIY that dates back to 2012, I've transformed three homes and now I'm dedicated to helping others craft their dream spaces. Let's turn your house into a home together!