Glass top electric stoves look sleek and modern. Modern generally brings to mind "clean." Clean lines, clean spaces, clean surfaces. But a glass electric stove is often not clean clean. They can be hard to clean because they don't have any removable parts that you can wash. Lucky for you, we have three ways to clean a glass electric stove that are proven and work.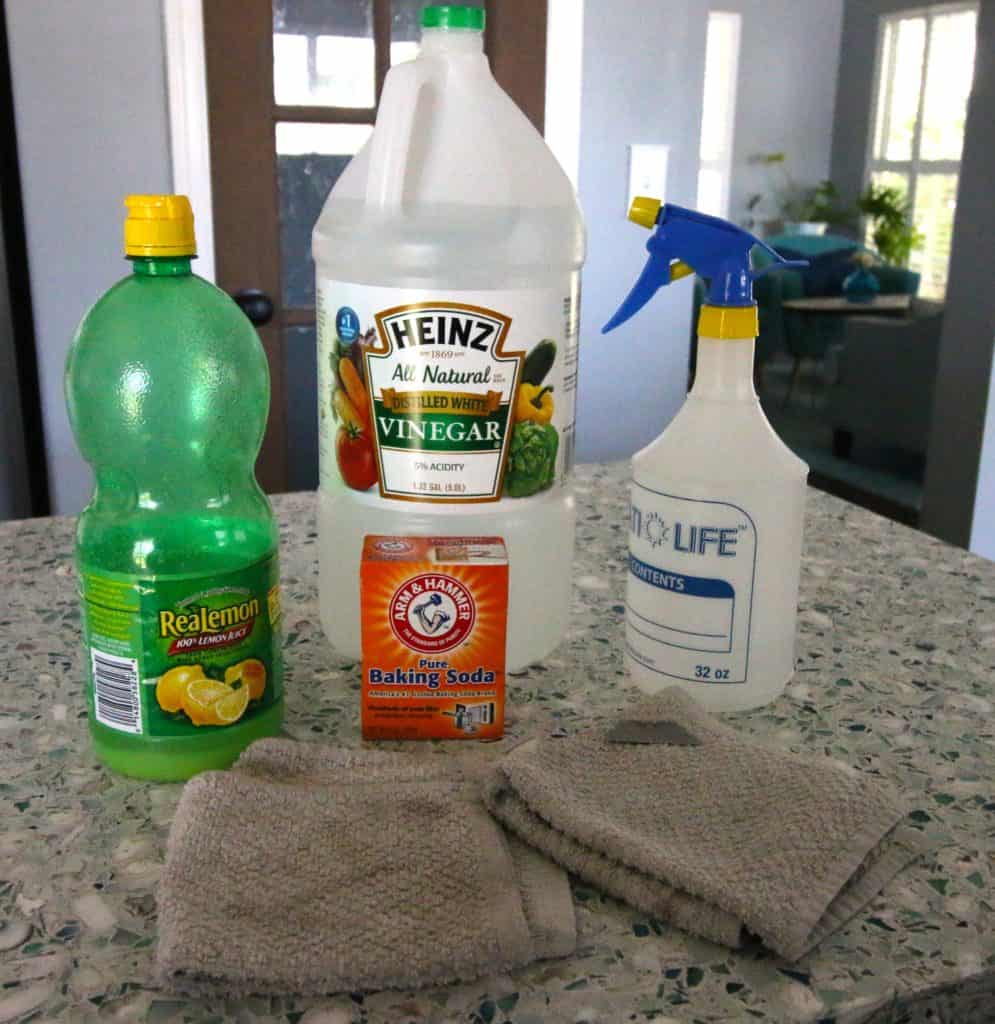 Watch them on the video here, or scroll down to read.
Scrape with a razor– using a razor on a glass electric stove top is a controversial idea. Some people say it's the best, some people say you will ruin your stove. We side on the former. Using a razor blade as flat as possible along the glass surface will help you get any hard, caked on junk. This is the best way to start and finish cleaning your stove, especially if you haven't cleaned it for a while. Spray the surface down with hot water, then scrape off the gunk and wipe clean. Then you'll be left with just any greasy grime. So how do you clean that?


Hot water and lemon juice– fill a spray bottle with about an inch of hot water, then pour in 1/2 inch of lemon juice. Shake that up, then spray on the surface of your glass electric stove. Let it sit for a couple of minutes, then use a towel to wipe it clean. You might need to do it again, but this method cuts right through the grime and works tremendously. If you don't have any lemon juice…


Hot water and vinegar, followed by baking soda– make the same mix (one inch hot water, 1/2 inch vinegar) and spray the surface. Wait a couple minutes then wipe it off. Then, spray a light coating on again and sprinkle baking soda all over it. The baking soda and vinegar will work together to break down the grime. After letting sit for about 10 minutes, wipe it all away with a wet cloth.

Our preferred method is to scrape off any hard chunks, then use hot water and lemon juice to get off the grime. After it's all done, we just wipe it with a wet cloth. These three ways to clean a glass electric stove are what we have found work best. There may be other ways, but if you are consistent, these will be plenty.