Want to update your house numbers? Here's a step by step guide on how to make a DIY modern metal and wood address sign!
This modern address sign is a fast, easy way to add a quick pop to the front of your home. We wanted to update the outdated, semi-cursive, crooked address numbers on the front of our house.
We used floating brushed silver numbers on a quick wooden base to make this modern address sign really stand out.
DIY Modern Metal & Wood Address Sign
Remove the old numbers
We've all seen these hammered black address numbers. You either a) you still have them on your current home, or b) you 100% had them on your home growing up. These numbers are as old as our house and needed to go. We started by popping these off with a hammer. Then we measured the space that needed to be covered that was off-color from the old numbers.
Build your modern address sign
Using that measurement, we cut a 1″x6″ board to 28 inches long and 4.5 inches wide to cover the space and fit our numbers. Then, we cut down a thin wood slat into three pieces that would fit perfectly over that board. We stained all the pieces to with the same Thompson's Waterseal color we just used on this three-tiered planter so they would match.
Once the stain was dry, we used wood glue and clamps to attach the three slats to the board.
We grabbed these floating numbers, which come with great drawings so you can pre-drill your holes where they need to go. The numbers are easy to set up and have great directions. We put a quick squirt of Gorilla Glue into each hole and then popped in the numbers.
Install the gorgeous modern address sign
We hung up the sign with four screws drilled straight through and into our column on our porch. How's it look??
Creating a modern address sign is super easy. The number one key is to use modern numbers and give them a nice background and your house will look immediately better!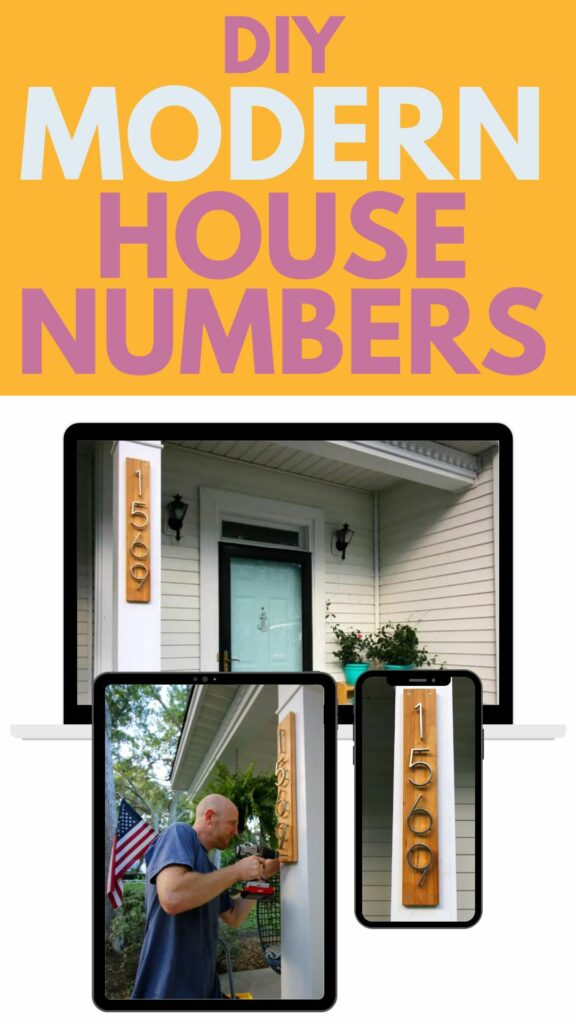 Facebook | Instagram | Pinterest | Twitter | YouTube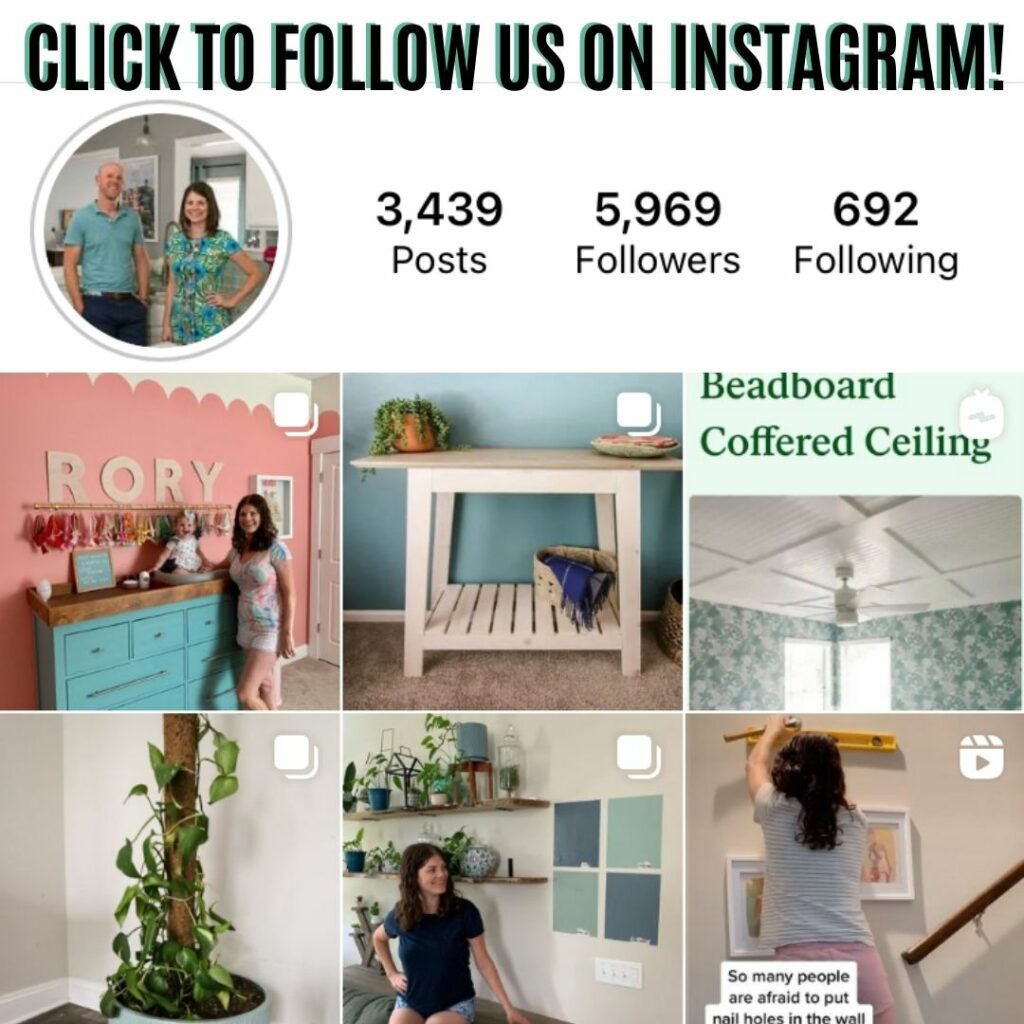 ---
---