Want to fill your home with Christmas magic without spending a ton of money? Here area bunch of easy ideas for how to decorate for Christmas cheaply!
Christmas is such and fun and magical time of year. But, it can get expensive, really quickly.
If you want to save money, you have a few options.
You can go full on Skipping Christmas and abstain entirely.
Or, you can make an effort to go handmade and DIY yourself the Christmas aesthetic you love – on a budget.
You can absolutely share the joy of holiday decorating with budget-friendly ideas to get into the festive spirit without over spending. Today I am excited to share a ton of ideas to inspire you on this mission!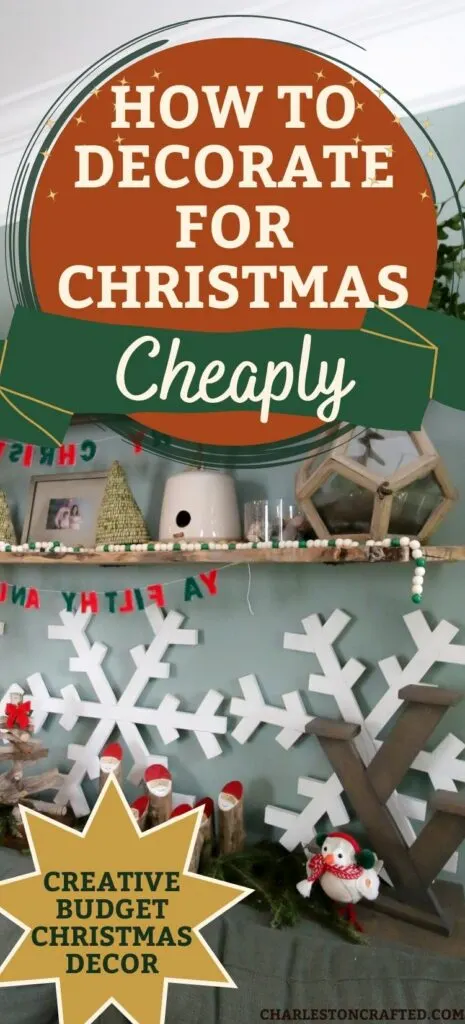 Planning Your Budget-Friendly Christmas Decorations
The most important aspect of budget decor for Christmas is planning ahead. Impulse shopping and saving decorating for the last minute usually just leads to shopping regret.
First, set a realistic budget for decorations. Even if it's just a few dollars, be real about what you can spend. If it will help you, consider withdrawing that much cash and putting it in an envelope to spend from.
Consider shopping from these places to get new items at a low price:
Dollar tree
Thrift stores
Target dollar spot
Neighborhood facebook group
Local Buy Nothing groups (a goldmine for free stuff!)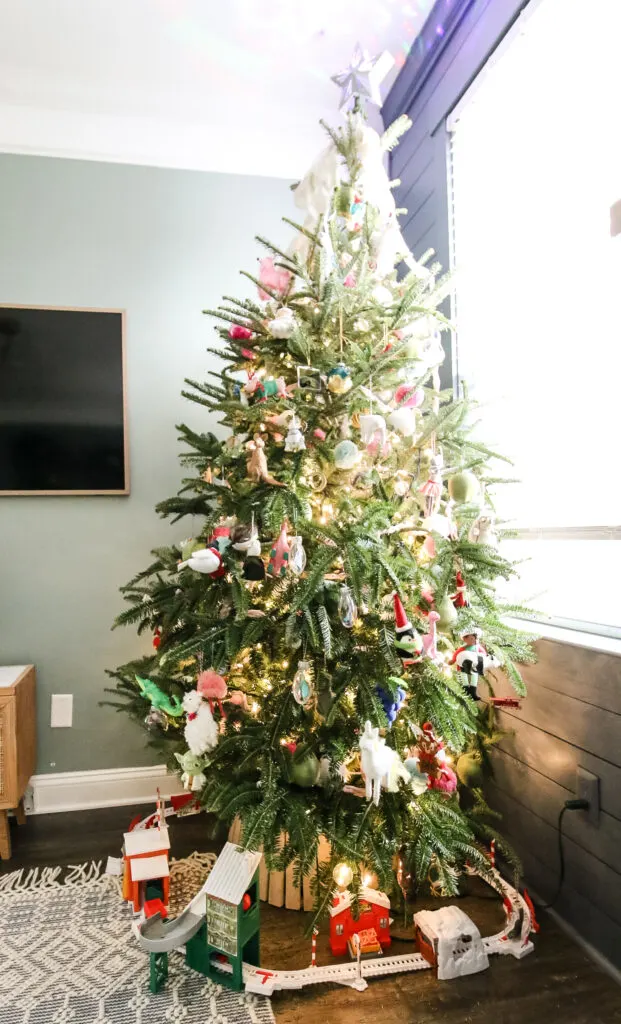 Utilizing Everyday Items for Christmas Decor
One of the best ways to save money on Christmas decor is to not buy it. You heard me, resist the urge!
Re-using existing decor and re-purposing non-Christmas decor to have a holiday feel are by far your best bets for zero-cost Christmas decor.
Instead of spending money on something new, try:
re-purpose everyday items like mason jars, gift boxes, and mirrors for festive decorations.
gather natural materials like pine cones, evergreen branches, and even cinnamon sticks as decor.
grab something simple you already have on hand – like ribbon, wrapping paper, or extra ornaments – and use small touches to add a festive touch to your space.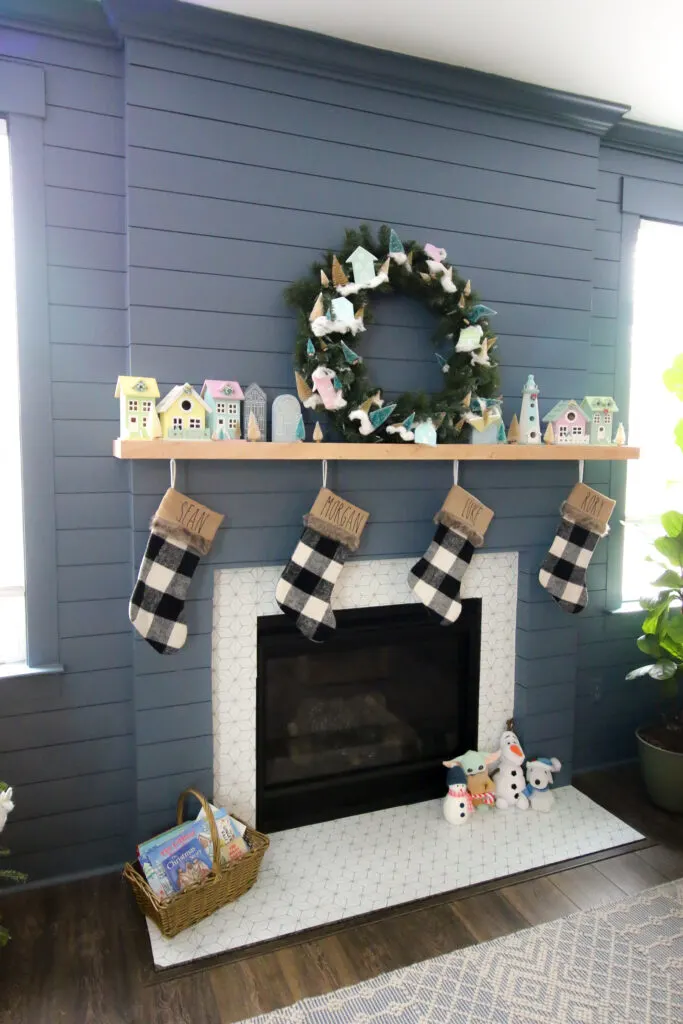 DIY Christmas Decorations on a Budget
Here are some of my very favorite DIY Christmas decorations that you can make for cheap!
DIY Christmas Decorations on a Budget
Here are a ton of ideas for how to decorate your home beautifully for Christmas - without spending much or any money!
Remember that there are endless possibilities for budget-friendly Christmas decorations. There are tons of ways to save money on Christmas decor – especially if you are willing to get crafty!
Other DIY Christmas tree shaped decor ideas
Don't miss some of our other tree-shaped DIY Christmas decor ideas to keep you busy this holiday season!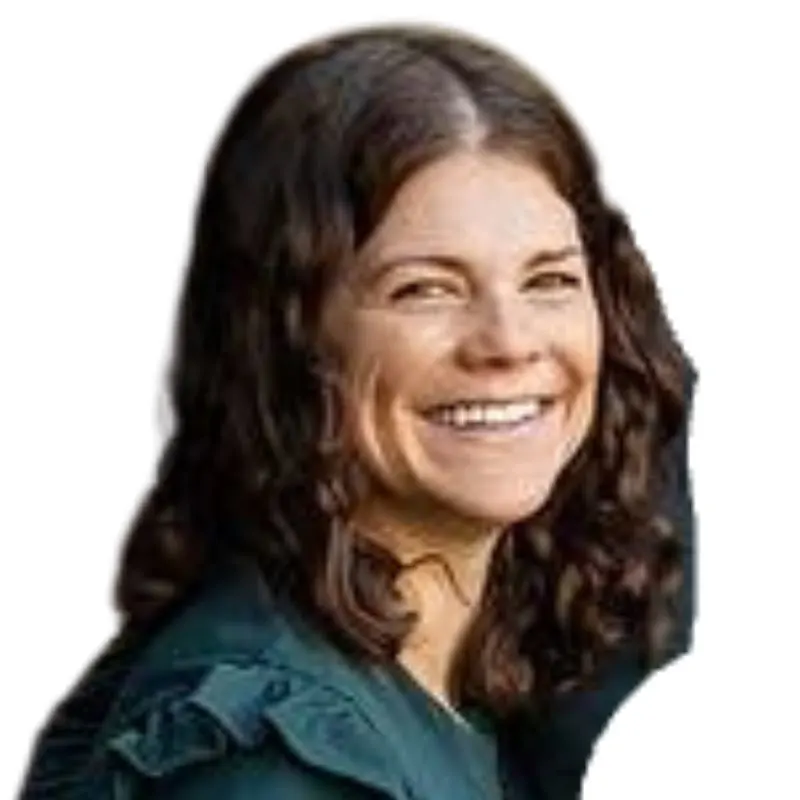 Hello, I'm Morgan, half of the creative force behind CharlestonCrafted.com! With a passion for DIY that dates back to 2012, I've transformed three homes and now I'm dedicated to helping others craft their dream spaces. Let's turn your house into a home together!