Wondering how to make a driftwood Christmas tree? Here is a complete step by step tutorial that you can use to whip one up this weekend!
If you've followed us for any amount of time, you know we're obsessed with driftwood.
Whether it was our coffee table or our wedding cupcake display or our Christmas tree topper last year, we love driftwood. This time, we decided to make an actual small driftwood Christmas tree.
We made a Driftwood tabletop tree, but this same tutorial could be modified to make a driftwood tree of any type. Just adjust the height of the dowel "trunk!"
DIY Driftwood Christmas Tree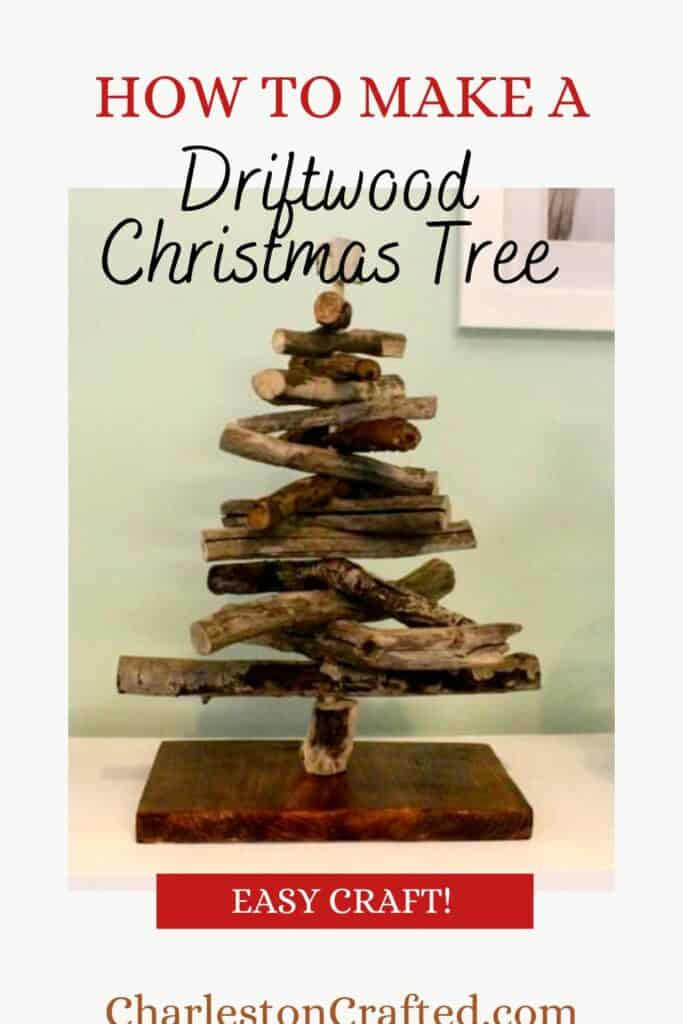 Supplies needed to make a drift wood Christmas tree
Assorted driftwood
Dowel – we used 5/8″ diameter. You may need to use a thicker one for a taller driftwood xmas tree!
Drill
Scrap wood cut to desired size for base
Steps to make a Driftwood Christmas tree DIY
STEP 1 – plan
First, I decided how tall I wanted the tree to be and then picked out some good pieces of wood. I used a 5/8″ dowel to plan my tree, so I had to pick pieces of driftwood that were thicker than that.
The way to do this is to use the dowel as the trunk of the tree and drill holes in your driftwood to thread over the driftwood. I laid out the pieces and then had to cut them to be gradually shorter up the top.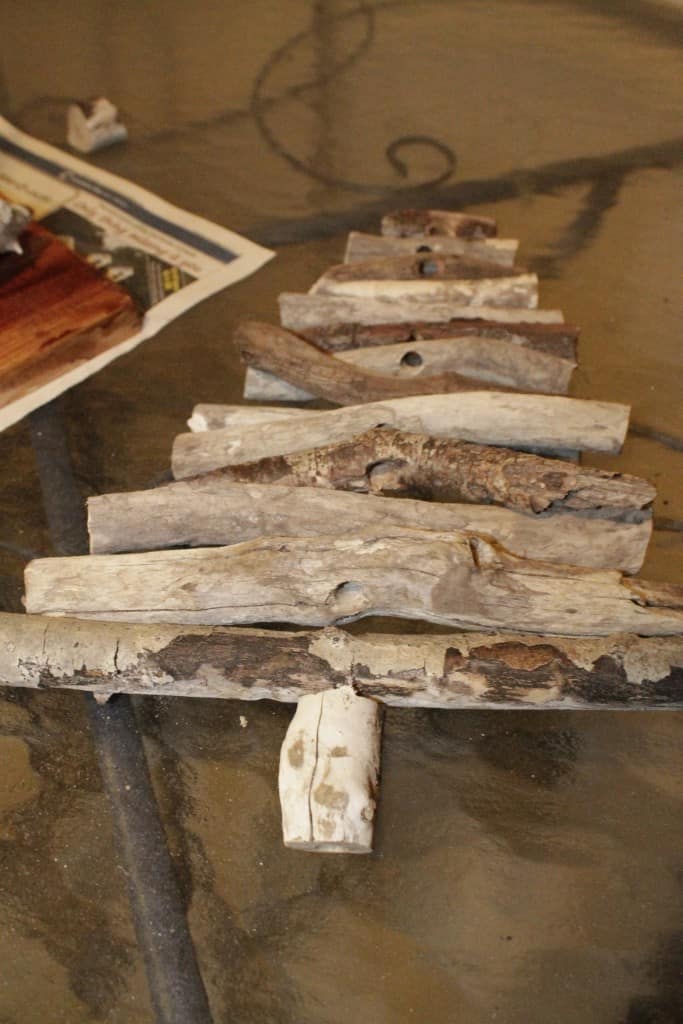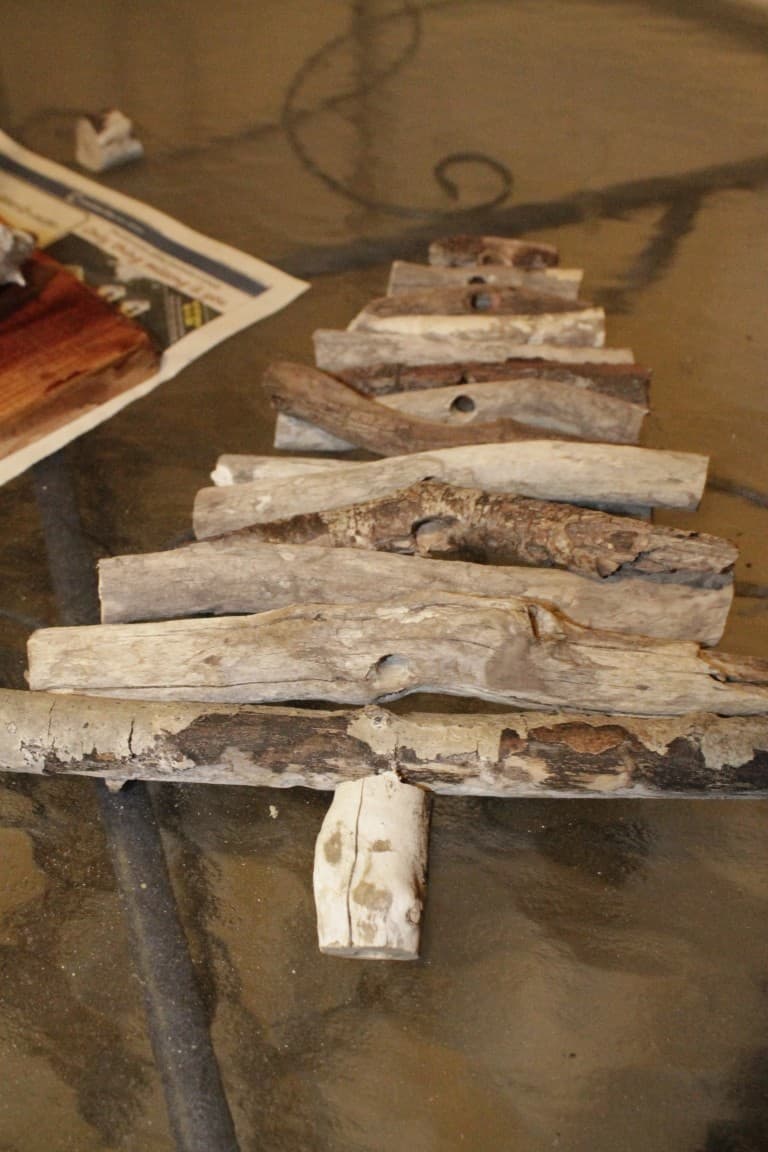 STEP 2 – Drill into the center of the driftwood pieces
Once I had the pieces I wanted, I used a 3/4″ drill bit to drill the middle of each piece to thread over the dowel.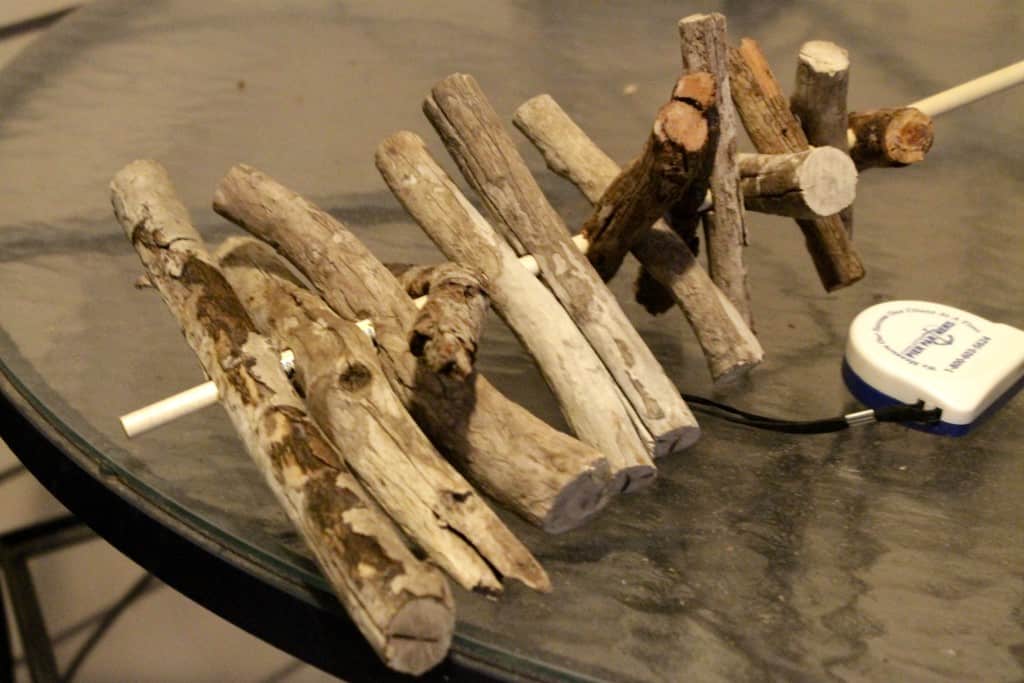 STEP 3 – create the trunk and topper
I created a little trunk by drilling a short piece of wood right down the middle vertically.
STEP 4 – make the base
Next, I needed to make a base. I stained a piece of rectangular wood and drilled a shallow hole right in the middle. Then, I liberally applied some wood glue and propped the cut dowel in the hole in the base to dry.
STEP 5 – string it together
Next, I threaded the pieces I had cut over the tree all the way to the top. Finally, I topped it with a little chunk of wood with a shallow hole drilled as the tree topper.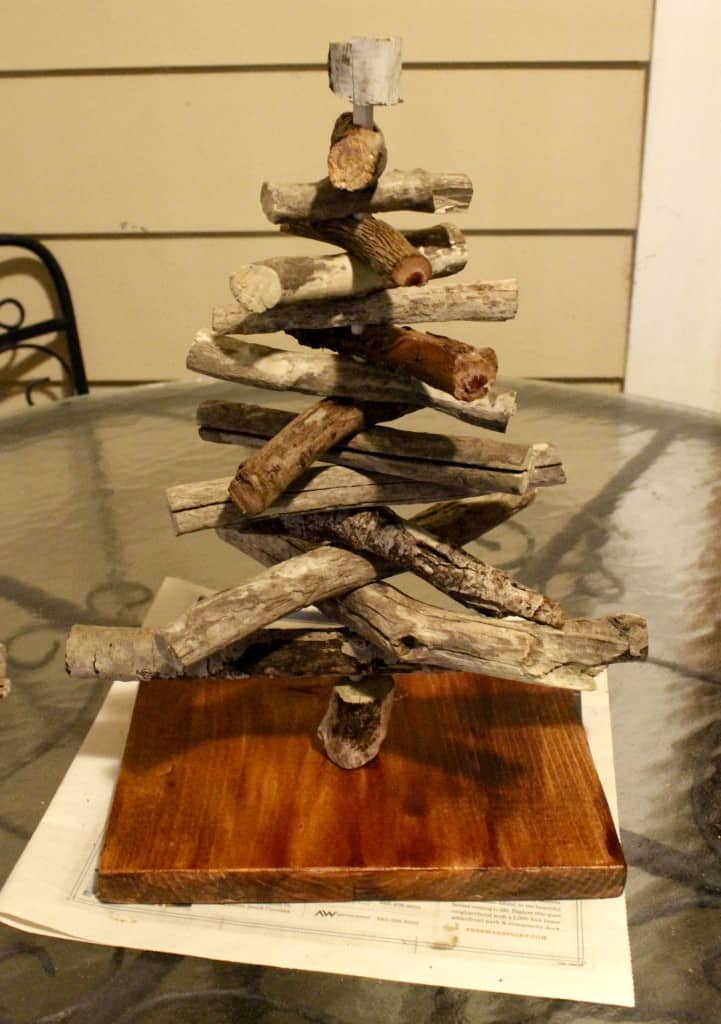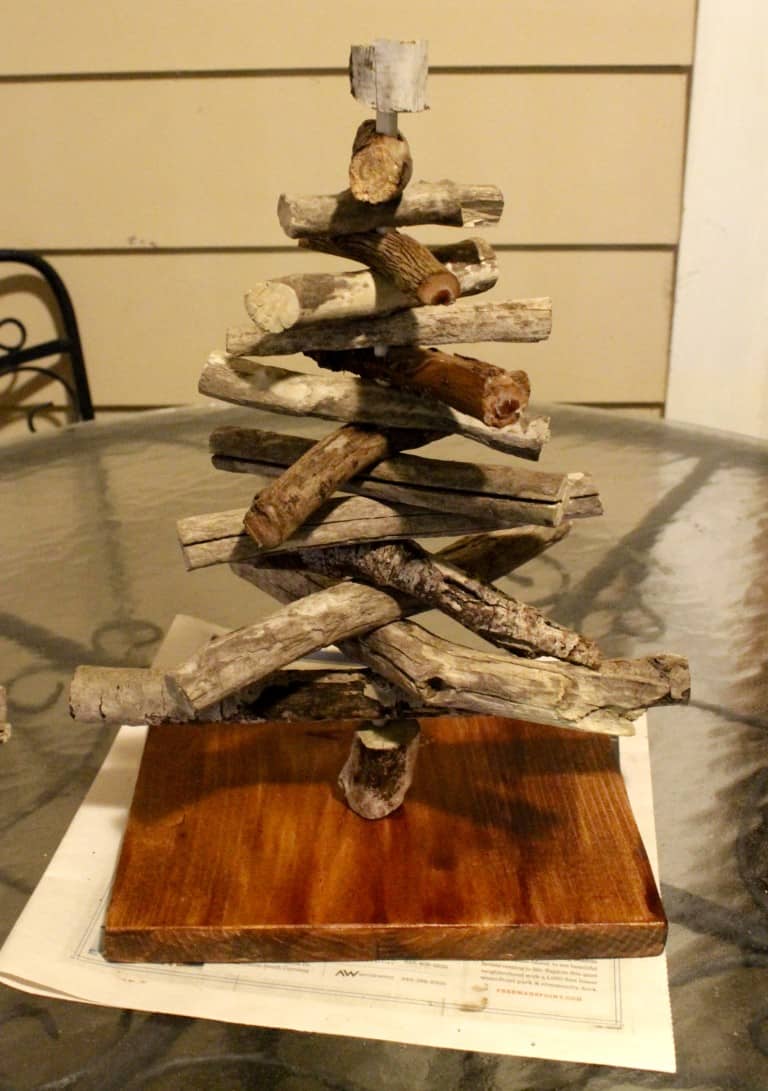 Voila. It looks awesome! You could make this easily and could use it by itself or hang a few little ornaments on it to reflect your style in your Christmas decor.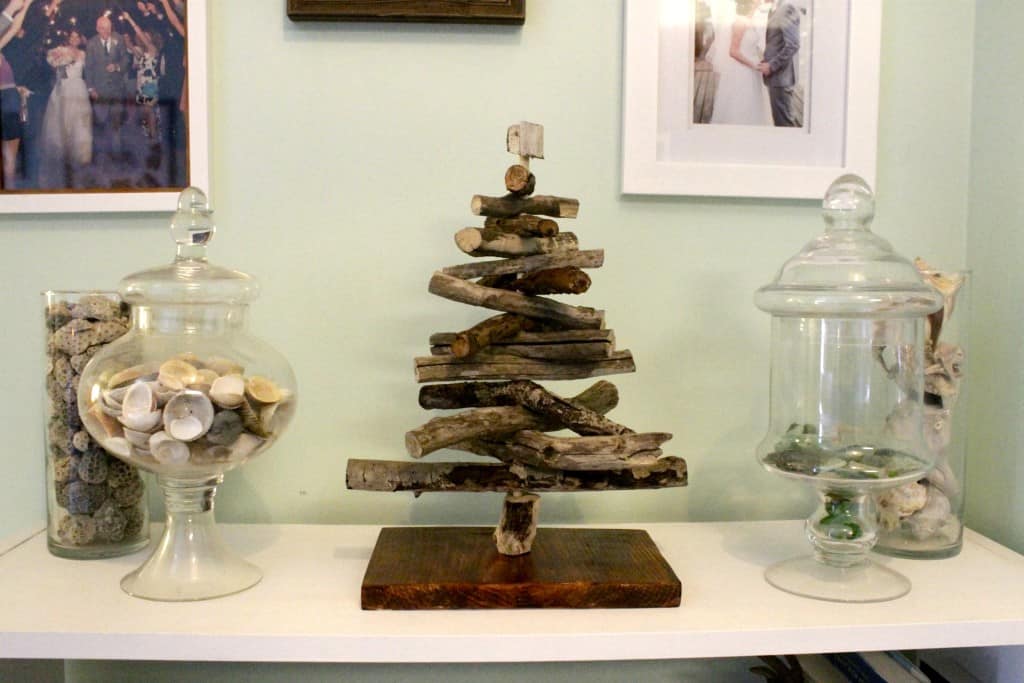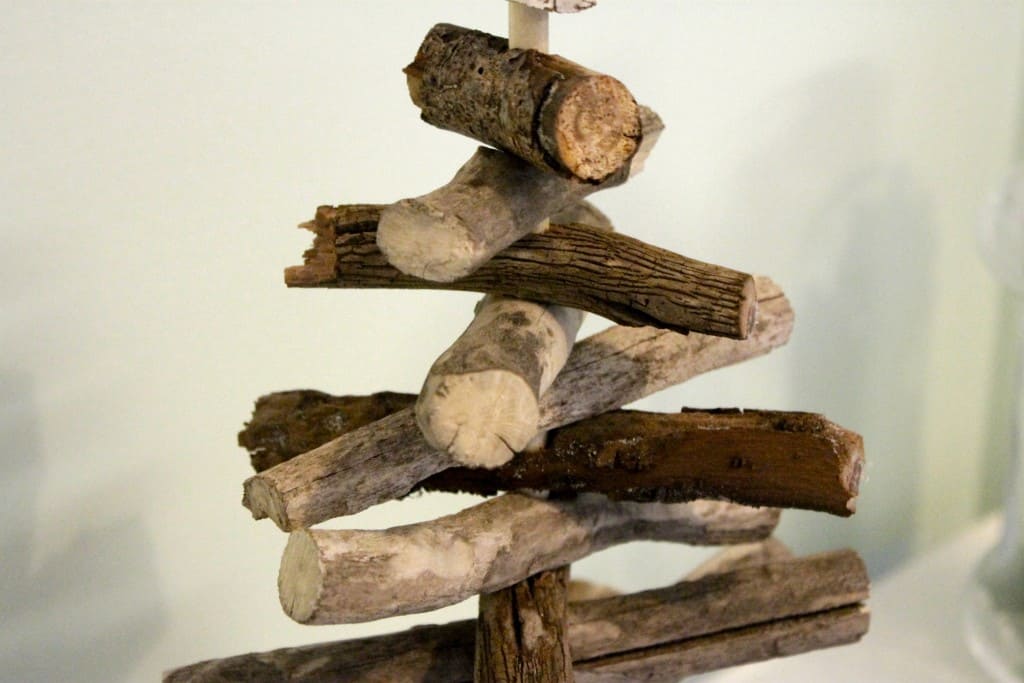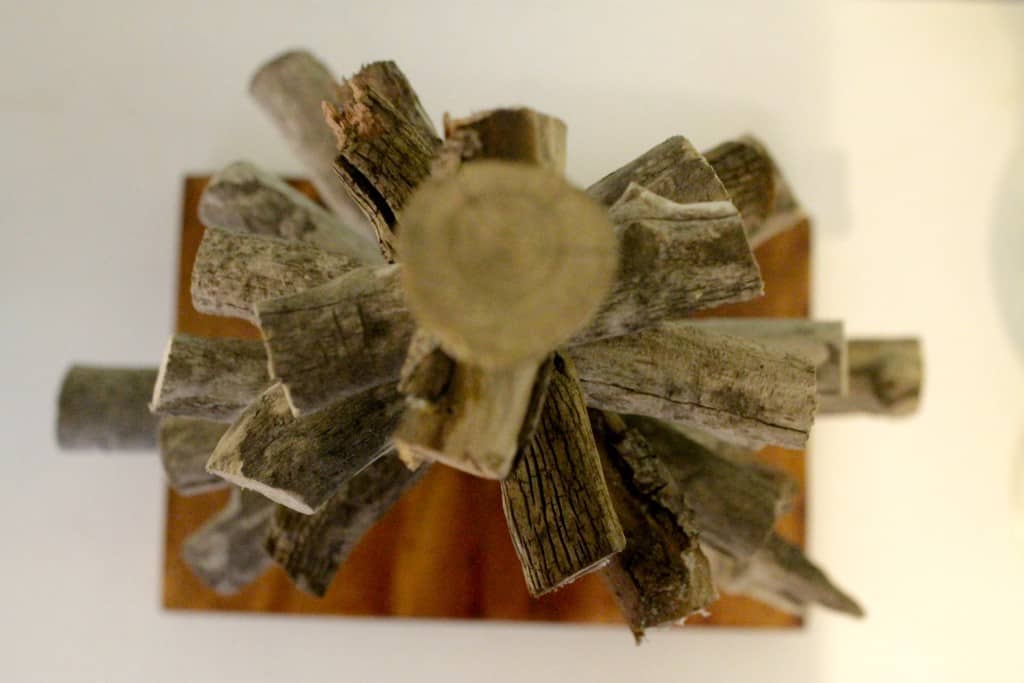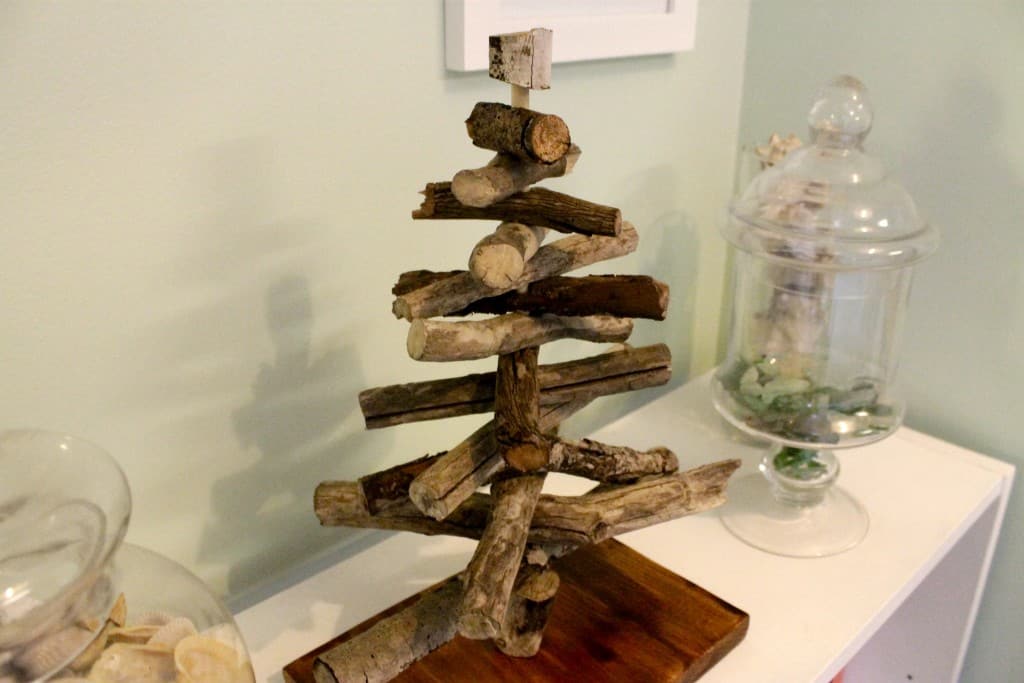 Love driftwood projects? We have done a ton! Be sure to check out our driftwood coffee table and our 7 favorite driftwood projects!
What are your Christmas crafts?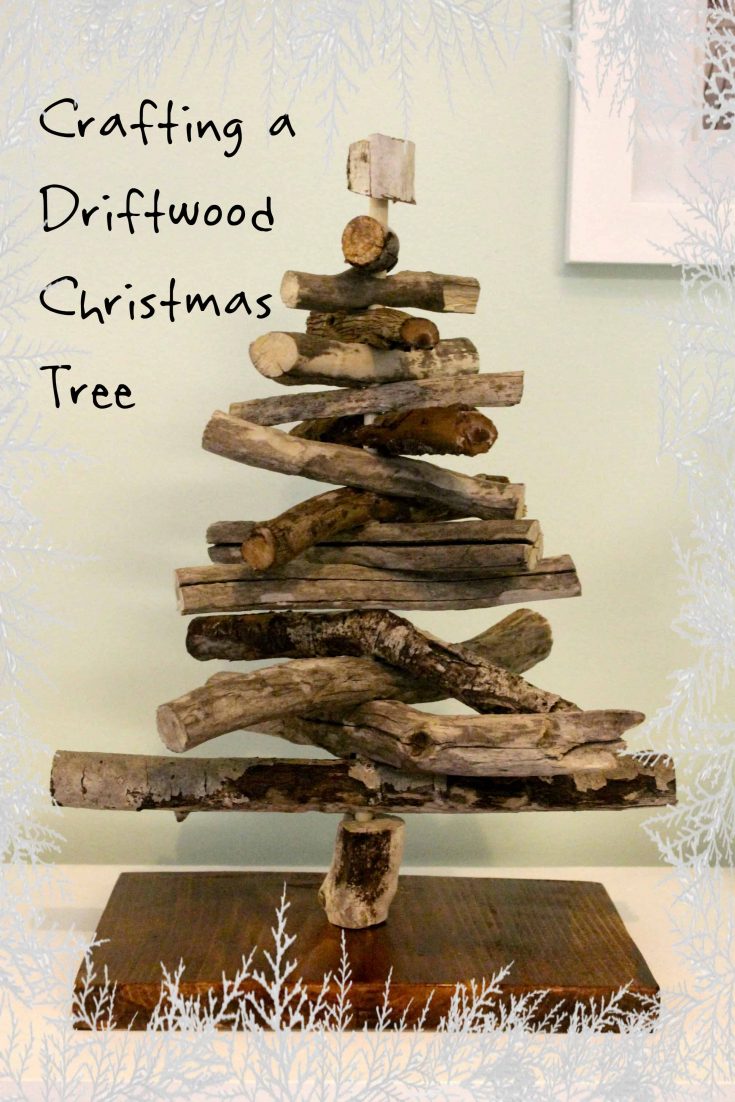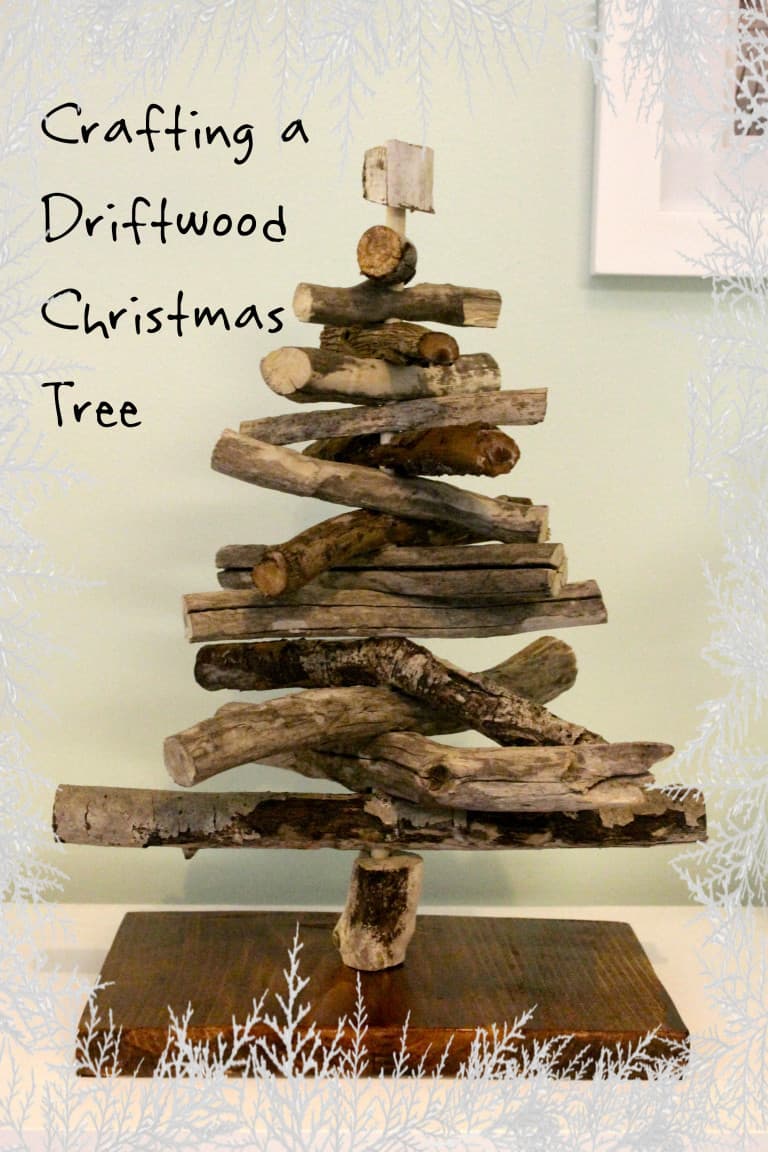 Yield:

1 driftwood Christmas tree
How to make a driftwood Christmas tree
Check out my super simple tutorial for how to make a DIY driftwood Christmas tree!
Materials
5/8″ dowel
Driftwood
Scrap wood for base (stained or painted)
Instructions
Line up driftwood from smallest to largest, in a tree shape. You might need to break some to create the right look.
Use a 3/4" drill bit to drill through each driftwood piece, in the horizontal center of each piece.
Run the driftwood onto the dowel.
For the end, we cut a small piece of driftwood to look like a stump and drilled thru it.
If you want a wooden base, use a piece of stained or painted scrap wood. Drill a shallow hole in the middle. Fill with wood glue and stick the dowel in there.
Notes
All driftwood needs to be thicker than your dowel so the dowel can run thru it. Adjust your dowel size accordingly.
Recommended Products
As an Amazon Associate and member of other affiliate programs, I earn from qualifying purchases.
Facebook | Instagram | Pinterest | Twitter | YouTube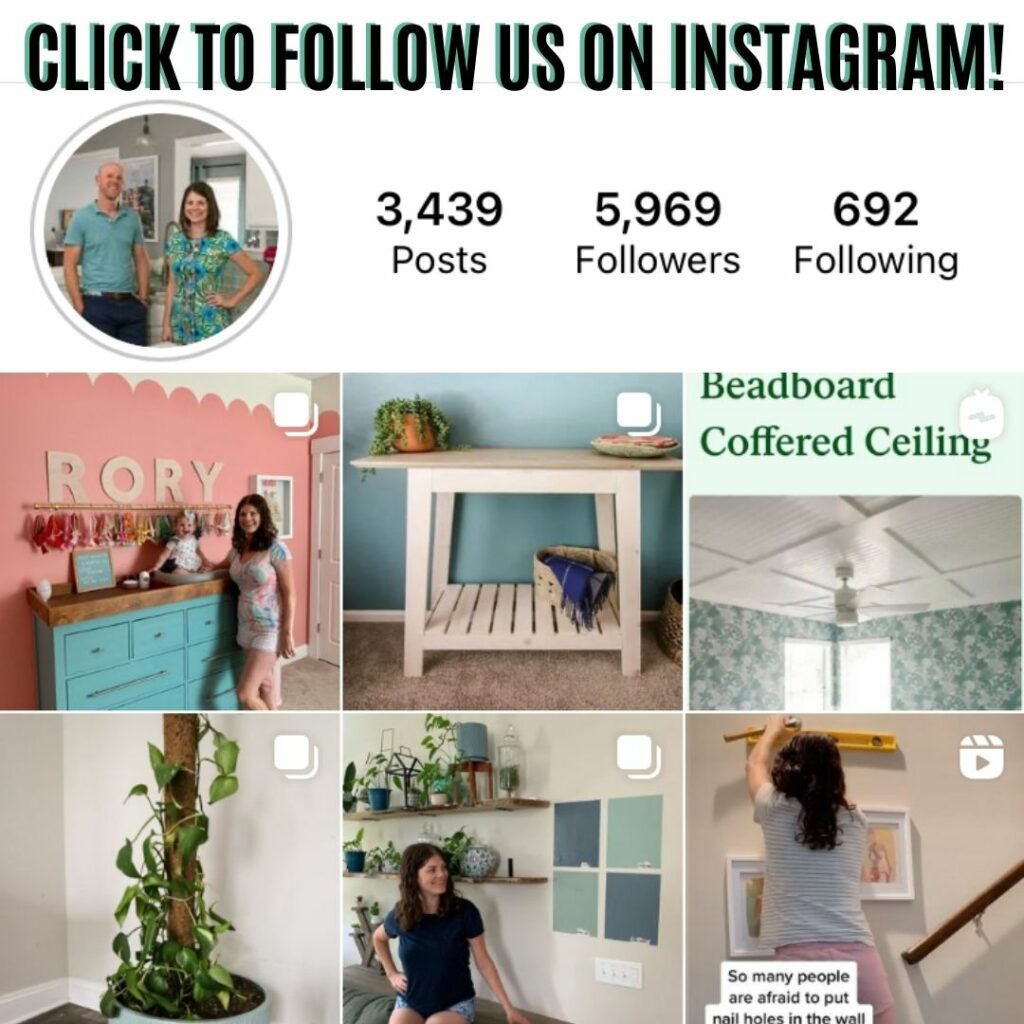 ---
Can we send you our newsletter?
Another great way to keep up with out latest projects is by joining our weekly newsletter! Get alerts of our latest projects and special peeks behind the scenes!
Follow along on Instagram
Join our online community where we share real time behind the scenes looks at our DIY projects and peeks inside our home + family!
---