I always struggle with what to use as a tree topper. In the past, I have used a bow, a glitter starburst, some red birds and a DIY driftwood starburst. This year I decided to mix it up once again with a DIY Driftwood Angel Tree Topper. It was super simple to make and is really precious!
DIY Driftwood Angel Tree Topper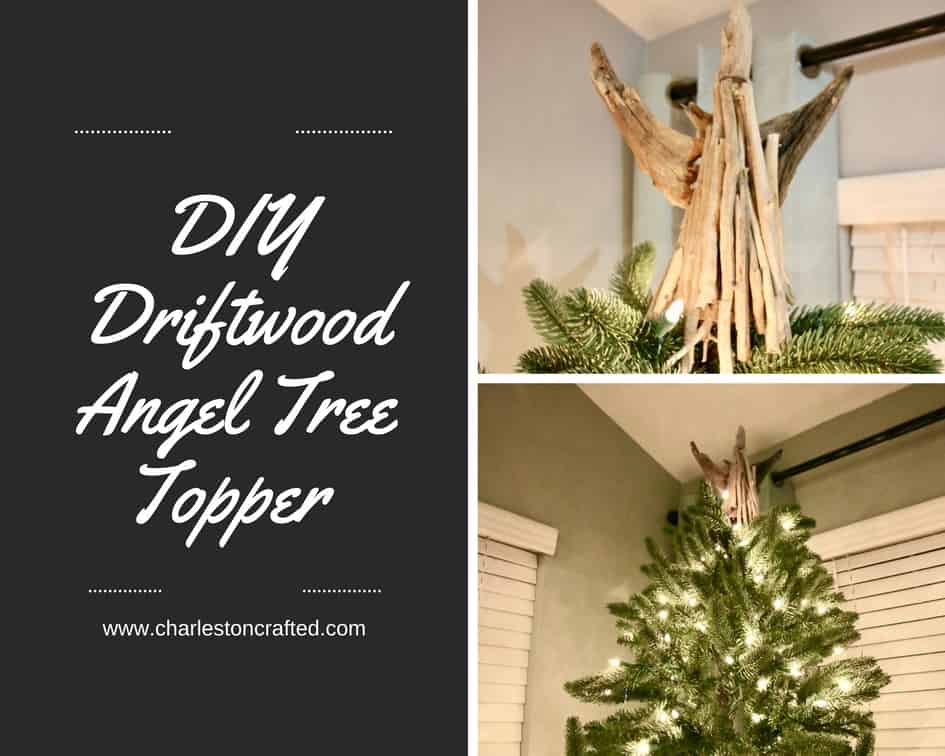 What you need:
What you do:
Start by selecting 2 sticks to be your wings. I picked some that were thicker on one end and slightly curved, but you can do whatever you like, of course.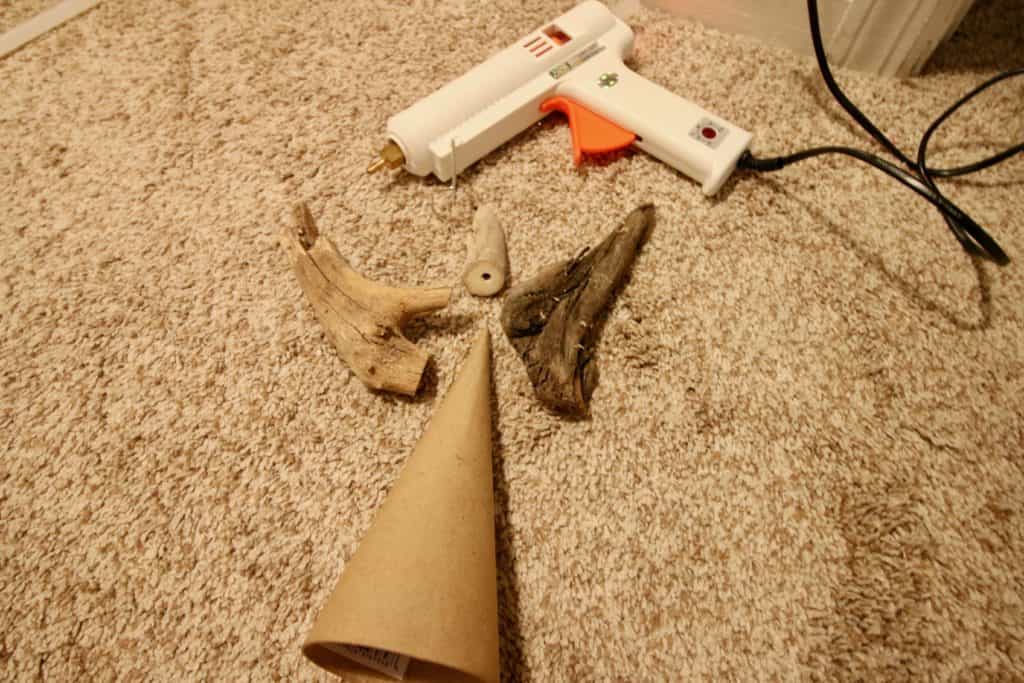 Attach the wings to the cone using your hot glue. I suggest holding them for about 60 seconds to be sure that they dry tightly.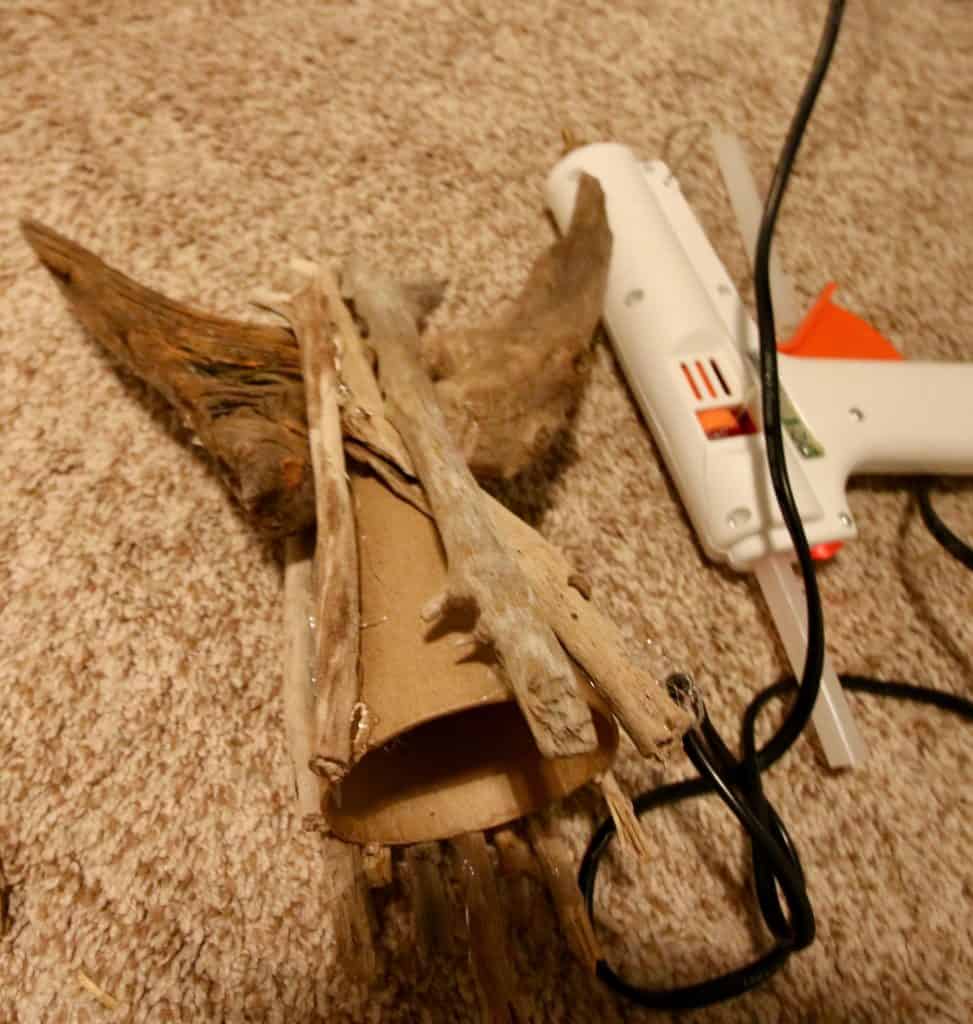 Attach other sticks along the shape of the cone to create a dress-like shape. There is no right or wrong way. I snapped sticks by hand too get them the right length.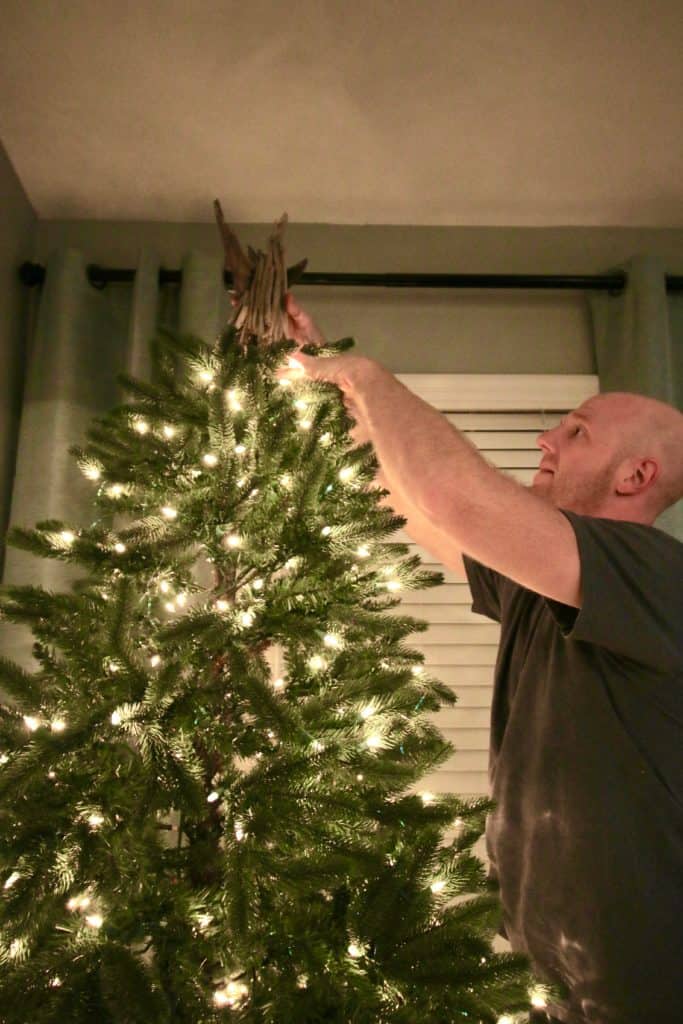 Now all you do is set the cone on top of your tree, and voila!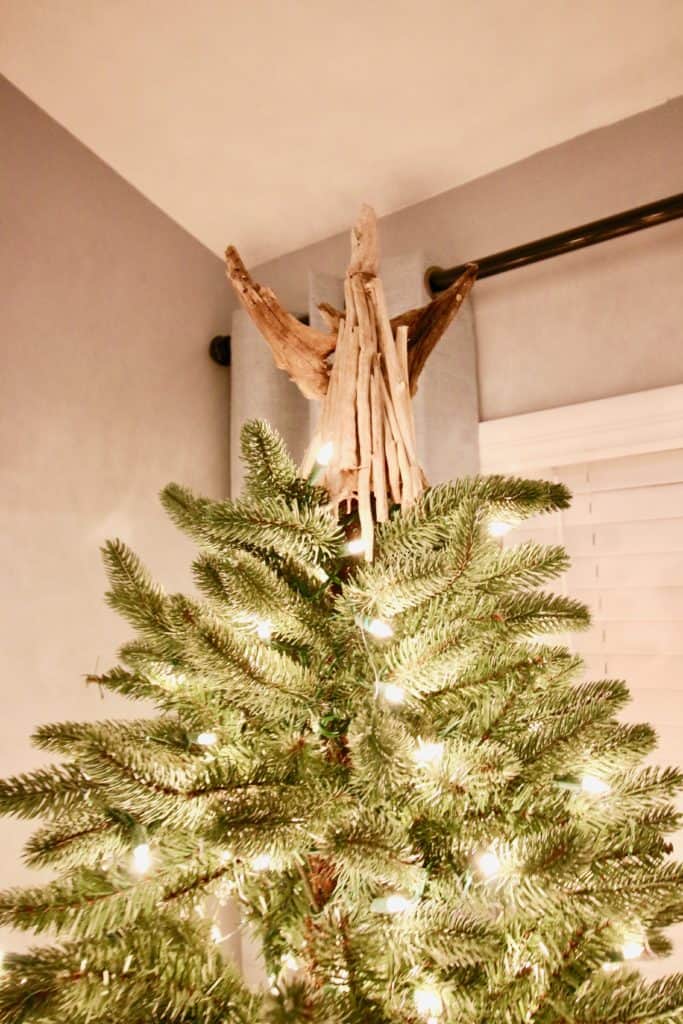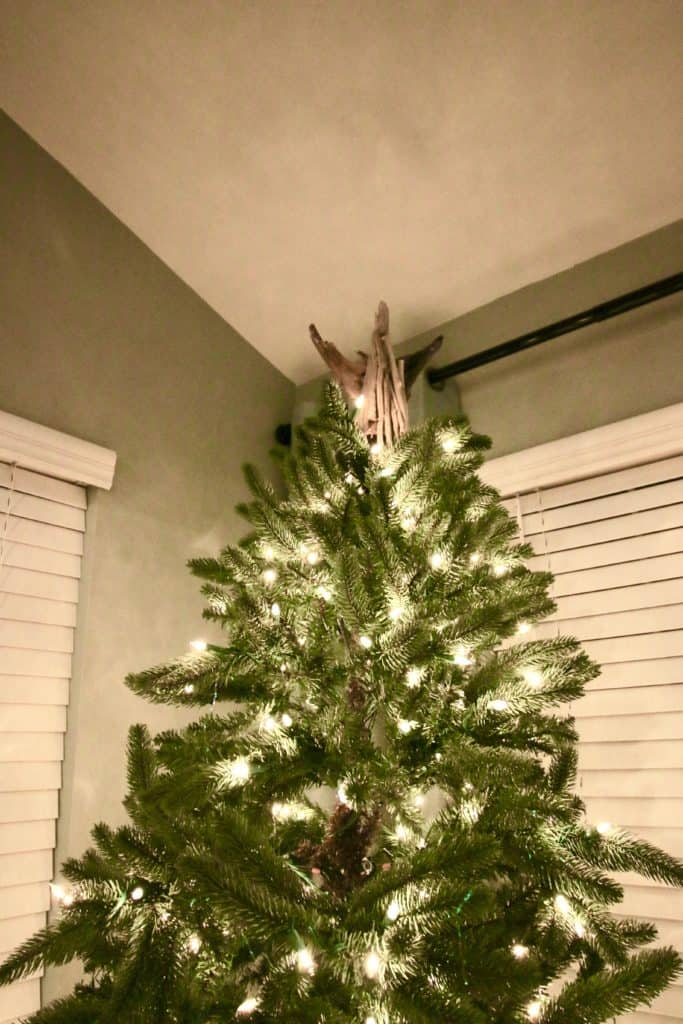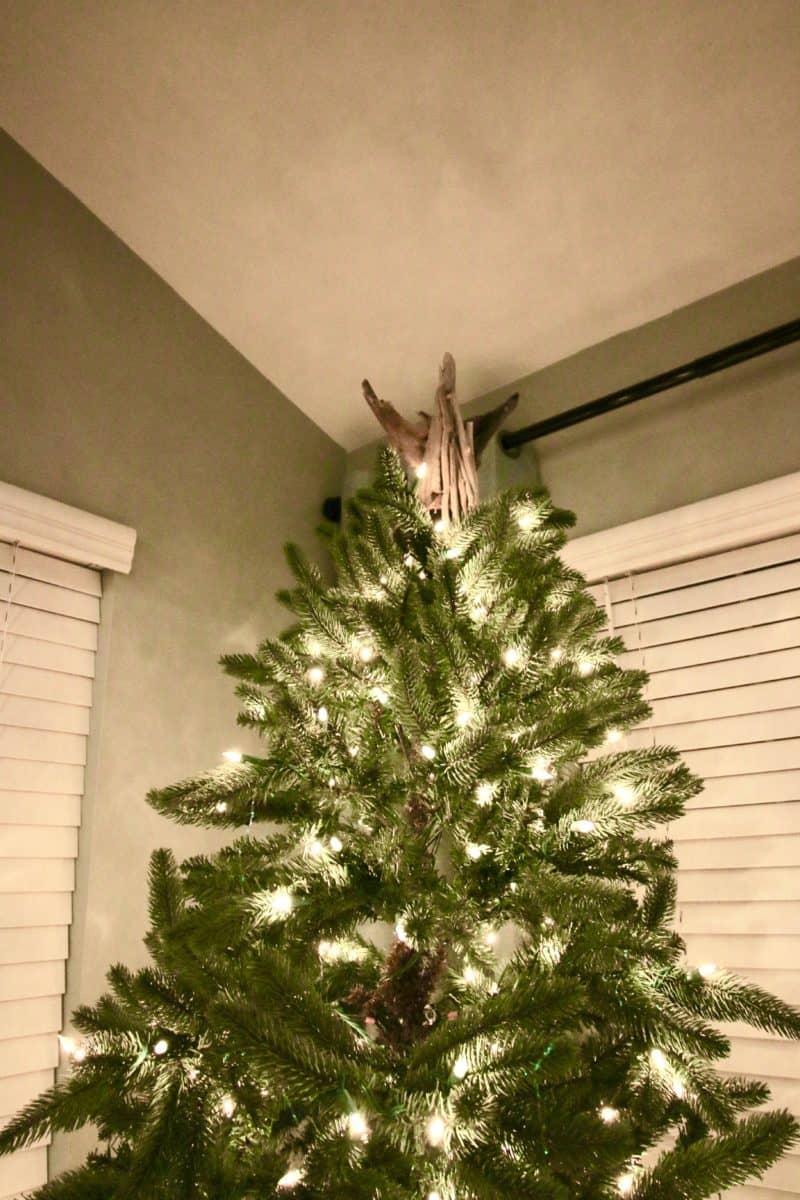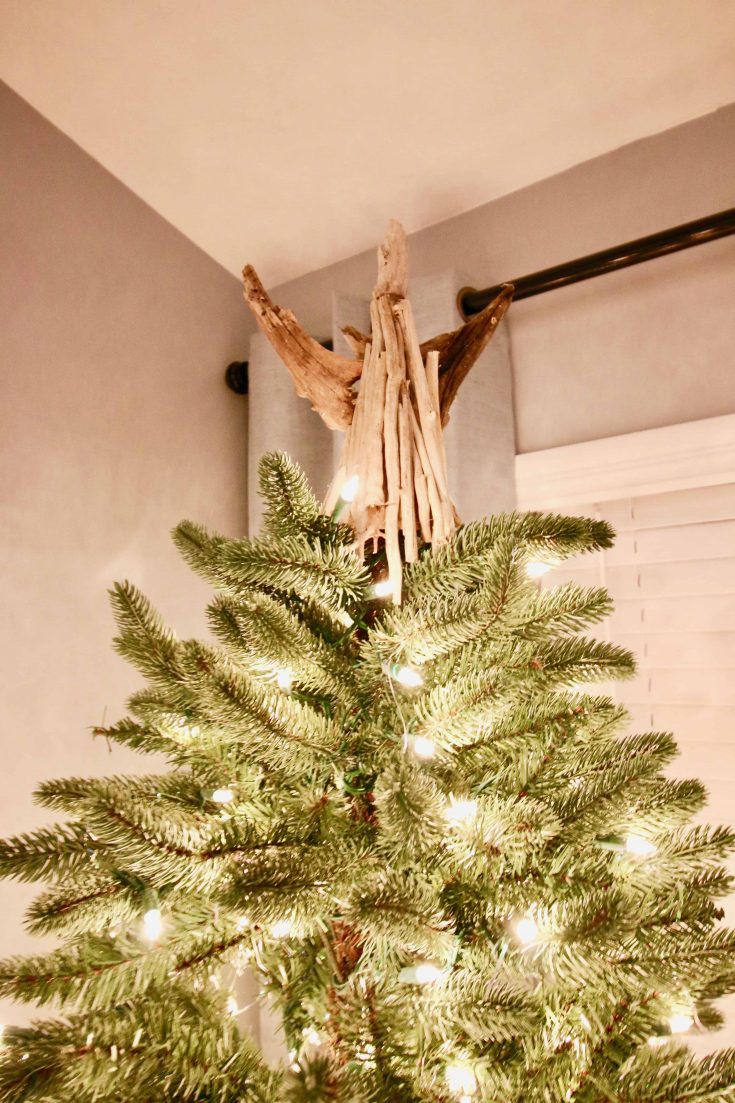 Yield:

1 tree topper
How to make a driftwood angel tree topper
Are you decorating your tree with a coastal or rustic theme? Check out this simple tutorial to make a DIY angel tree topper from driftwood or sticks!
Materials
Assorted sticks or driftwood
Cardboard cone
Hot glue sticks
Instructions
Select 2 sticks to be your wings. You want pieces that are thicker on one end than the other, with a curve being ideal.
Attach the wings to your cone with hot glue. Hold firmly in place until the glue has cooled - at least 60 seconds.
Glue other sticks along the cone to form the skirt and body. Snap sticks if they are too long.
Add a small nubby stick on top as the head.
Place on top of your tree and enjoy.
Recommended Products
As an Amazon Associate and member of other affiliate programs, I earn from qualifying purchases.
How do you top your tree?
Facebook | Instagram | Pinterest | Twitter | YouTube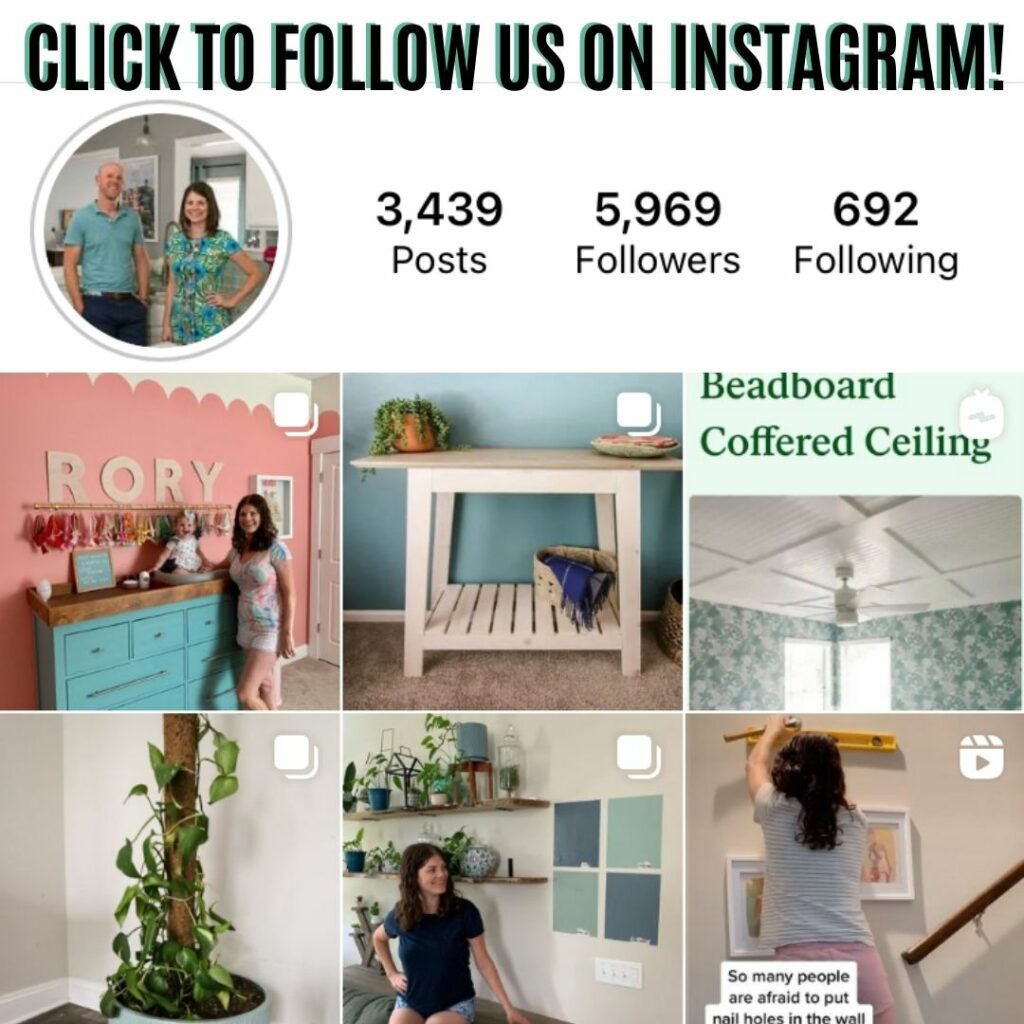 ---
Can we send you our newsletter?
Another great way to keep up with out latest projects is by joining our weekly newsletter! Get alerts of our latest projects and special peeks behind the scenes!
Follow along on Instagram
Join our online community where we share real time behind the scenes looks at our DIY projects and peeks inside our home + family!
---