For Christmas this year, I made my mother-in-law a faux inlay wooden tray as a custom present. Using extra wood from the makeup box I made for my mom, I was able to make a beautiful serving tray that she can use for a variety of purposes.
Faux Inlay Wooden Tray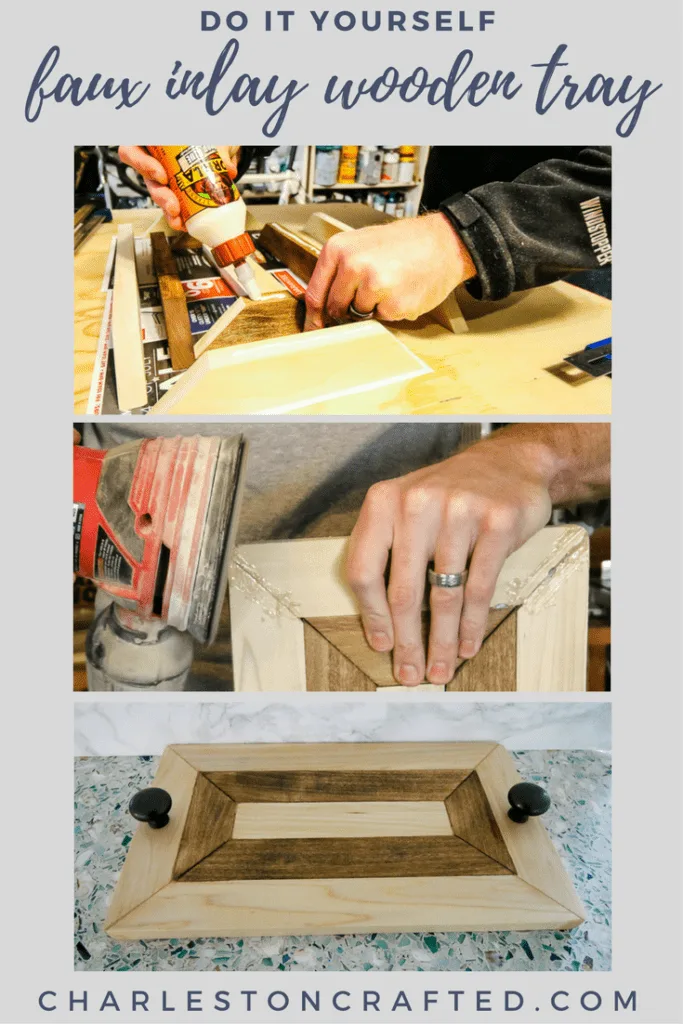 I was using a 1″x6″ piece of poplar and I ripped it down into 1 1/2″ wide strips. Then, I started with cutting the two longer outside pieces to the length I wanted and cut them at 45 degree angles. I then cut the second layer so that the longest edge was the same length as the shorter edge of the outside piece. I then cut two more pieces exactly like those two.
In order to finish out this section, I cut one more piece that was the length of the shorter end of the shorter angled piece, but I cut this one straight with no angles. It will serve as the center of the whole tray.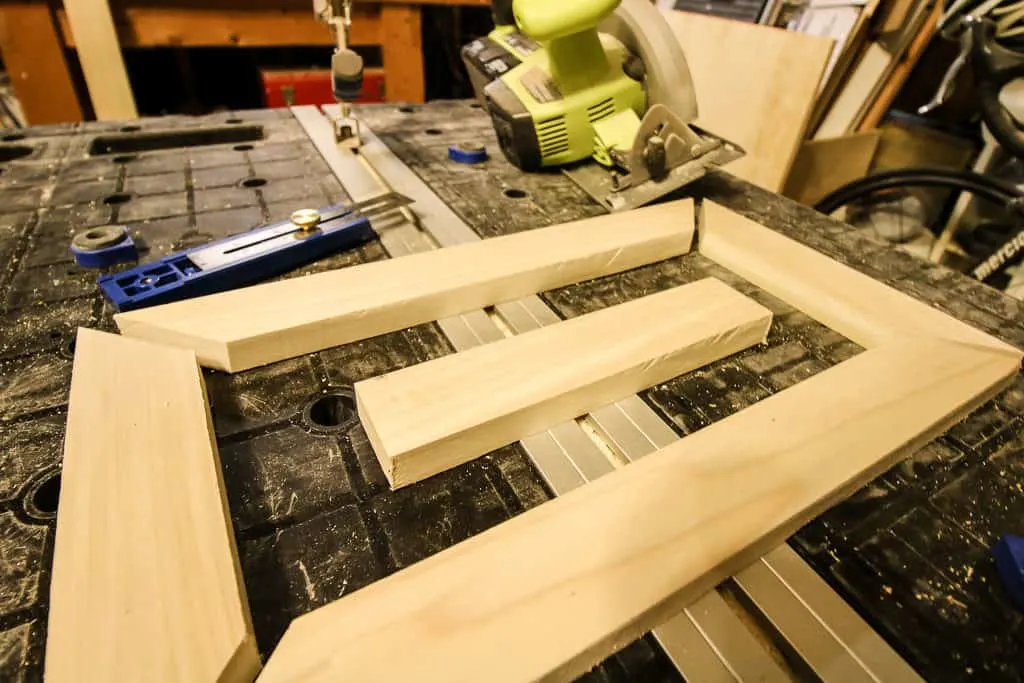 The last cuts are for the four pieces on the two other sides. Again, simply cut two pieces with 45 degree angles on the ends that were the length of the outer edge and then for the shorter edge of the outer piece.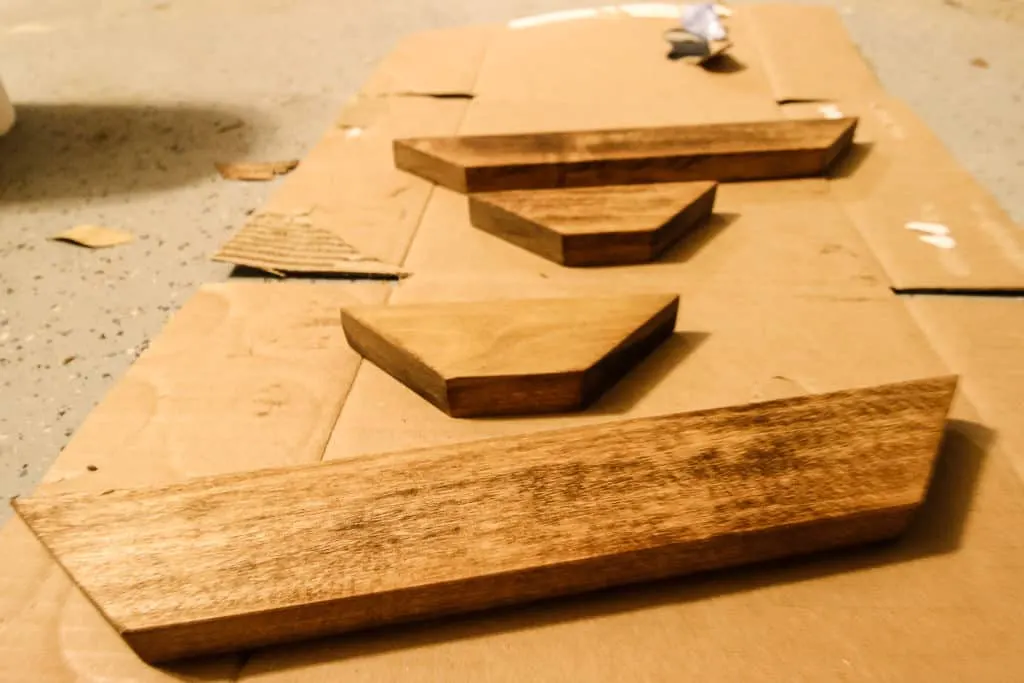 Now, the way I made the faux inlay was to stain the inner ring of wood slightly darker than the natural color of the outer ring and center piece of wood. This makes it look like there is a mix of two different kinds of wood on this piece.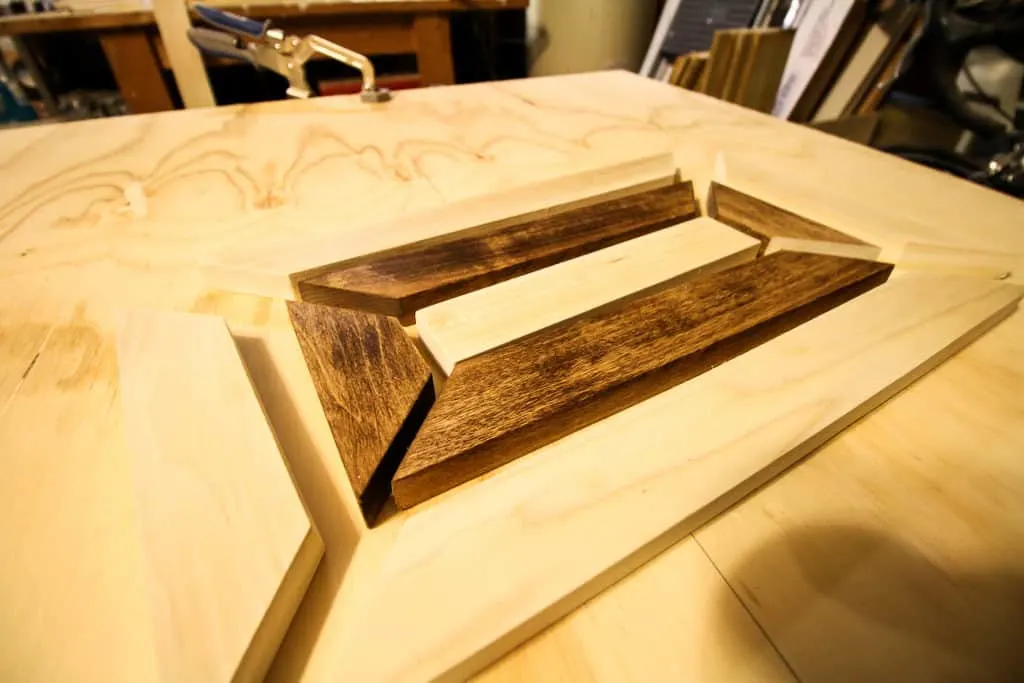 I used wood glue to connect all the pieces together and clamped from all sides.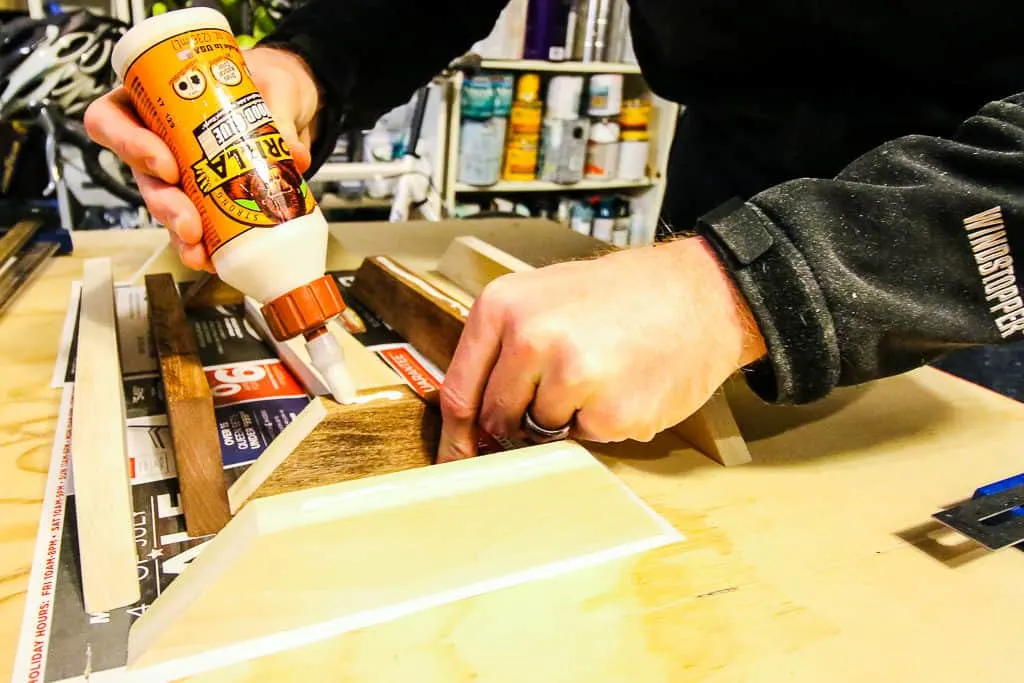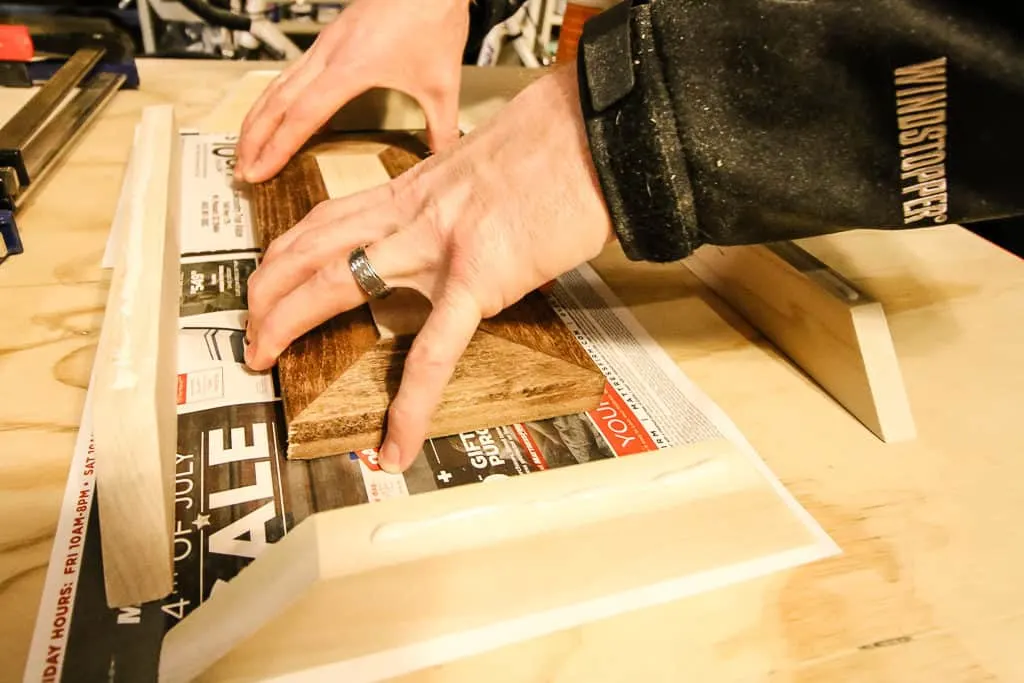 After the glue dried, I used an epoxy and sawdust mixture to fill the crevices, then sanded that flush and rounded the corners when that was dry. Then I put down a few layers of matte poly to protect it.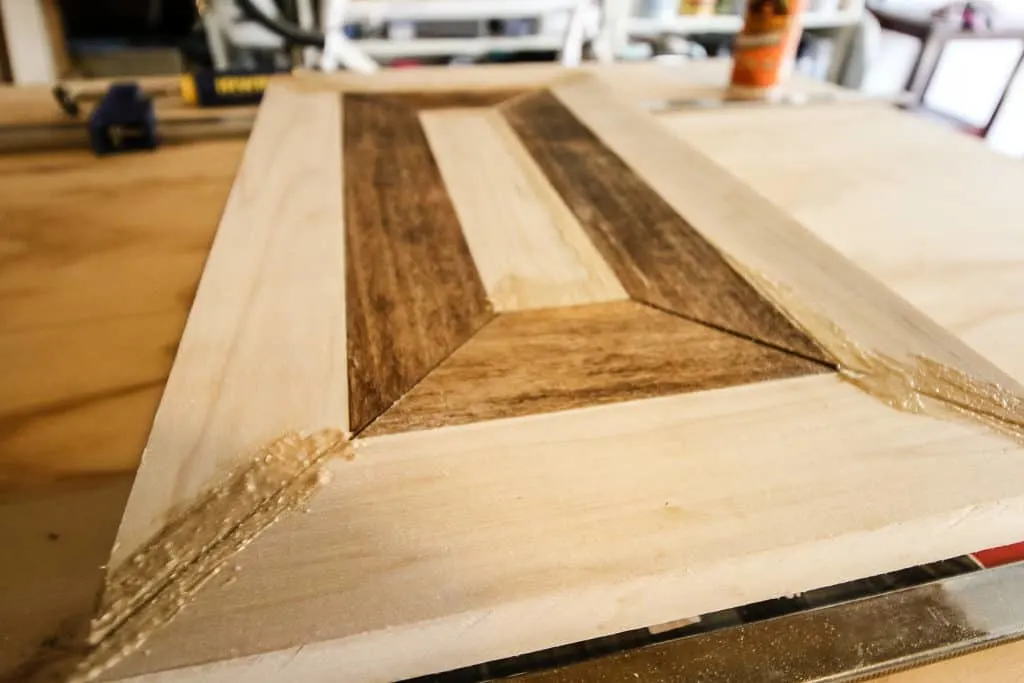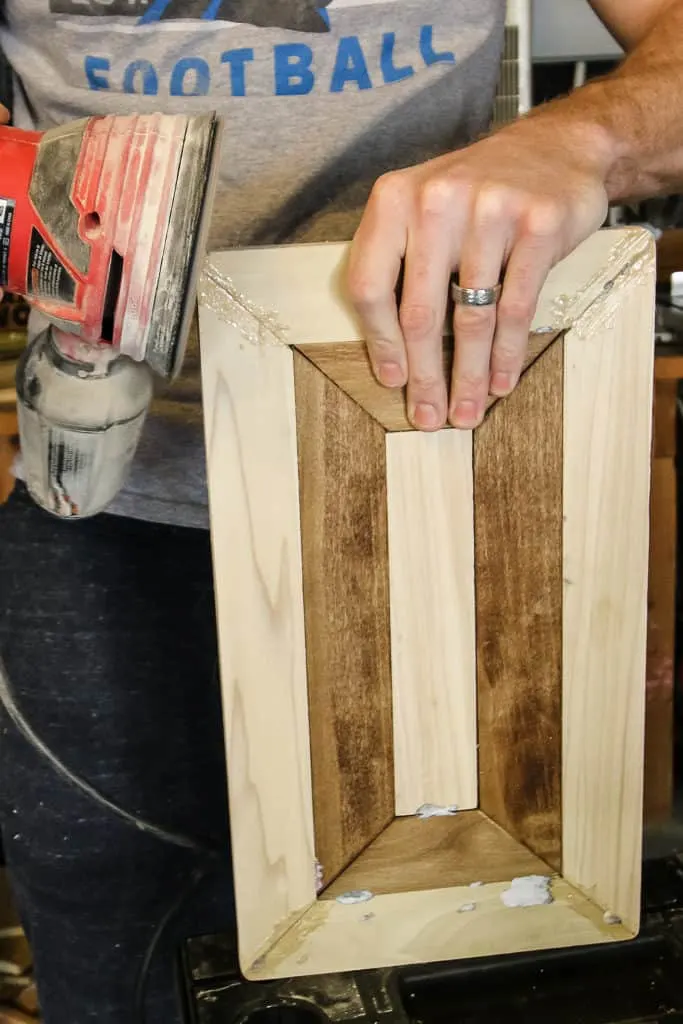 The final step was to add two handles on each side. I used old knobs from our bar and used Gorilla Glue to set them in place.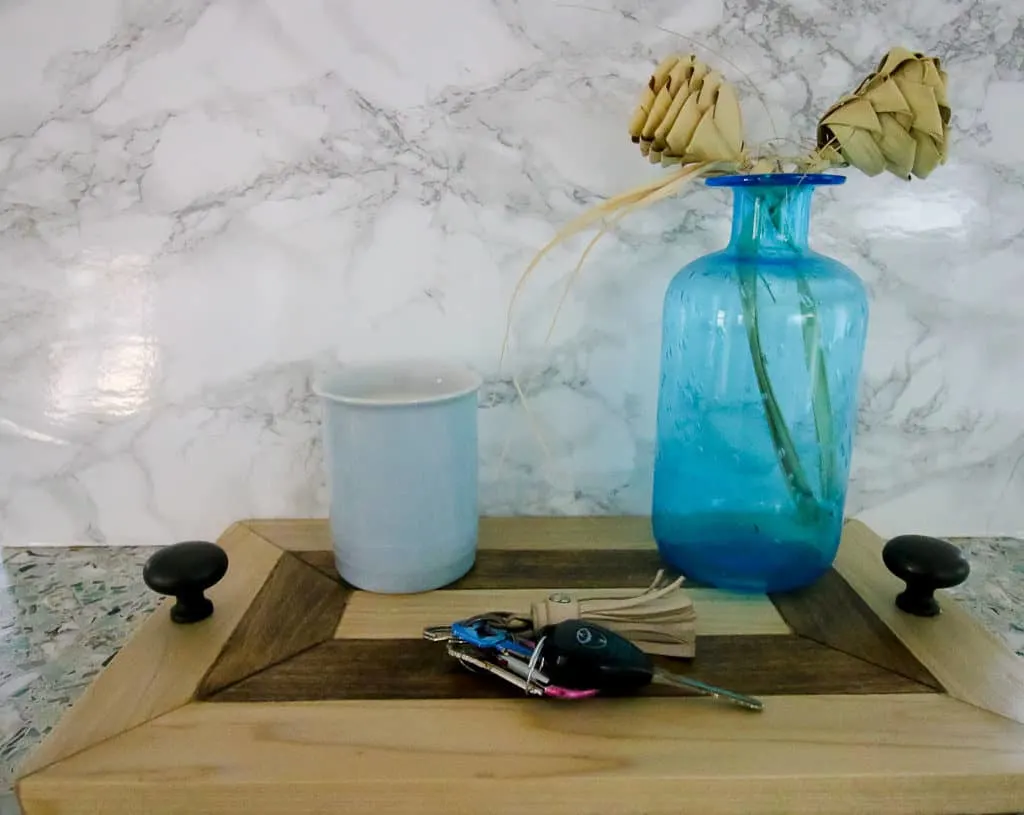 This faux inlay wooden tray is great for serving or for styling. Whether you just want to put down a plant and your keys, or if you want to bring a special someone milk and cookies, a faux inlay wooden tray will wow anyone that sees it.
You might also like these DIY trays:
What hacks have you been trying lately?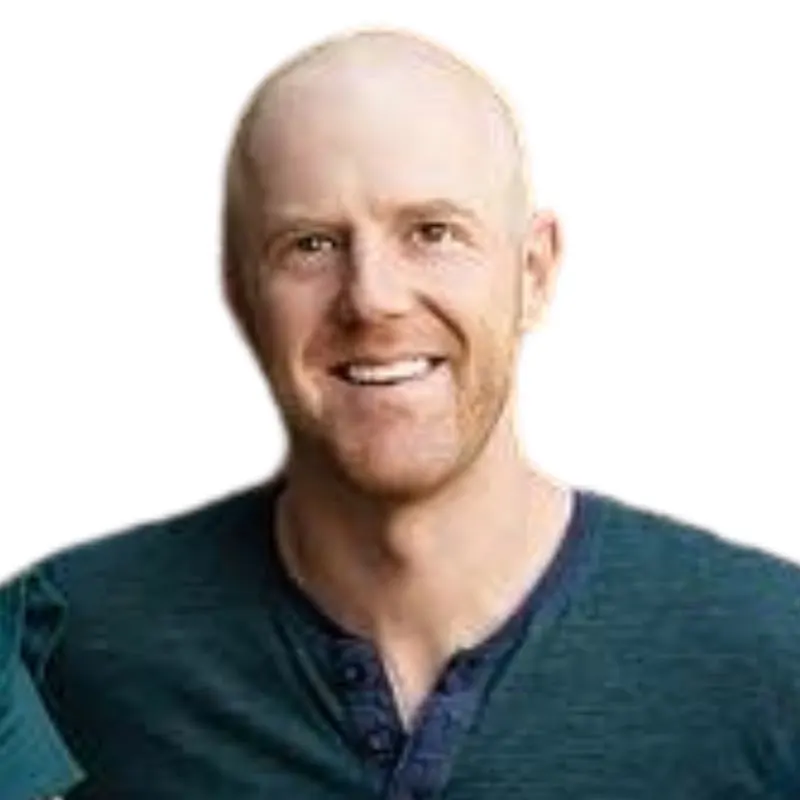 Hey there, I'm Sean, the woodworking enthusiast and builder behind CharlestonCrafted.com! Since 2012, I've been sharing the magic of turning raw materials into beautiful creations. I love teaching others the art and satisfaction of woodworking and DIY. I try to inspire fellow crafters to make something extraordinary out of nothing at all.