Want to update your backyard with DIY projects? Here are a ton of great outdoor woodworking projects to get your yard in shape!
When the weather is nice, having a beautiful – and functional – backyard is such a luxury.
We play in our yard with out small kids every single day.
But, it's nice to also have an outdoor space to eat, lounge, or entertain.
By building out own outdoor furniture and decor, you can get the exact design and dimensions you are looking for – often for a fraction of the cost compared to buying it.
Let's chat about outdoor woodworking projects!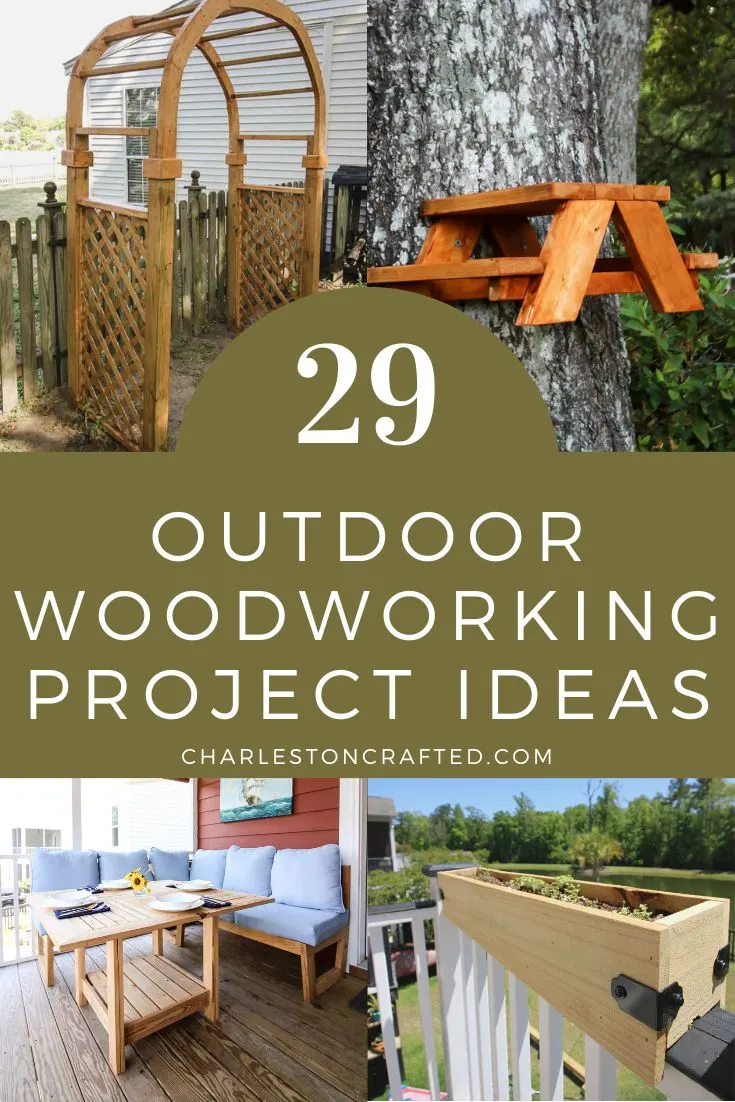 Functional Outdoor Woodworking Projects
If you are starting from scratch with your backyard, you are going to want to focus on functional outdoor woodworking projects such as benches, tables, and chairs.
These are the builds that are going to make your yard more usable and, yes, functional.
Consider building:
Adirondack chairs
benches
tables (including dining, picnic, or side tables)
Decorative Outdoor Woodworking Projects
Once you have your backyard functioning as you like it, it's a great time to bring in decor and accent pieces.
Decorative outdoor woodworking projects might include:
planter boxes
birdhouses
trellises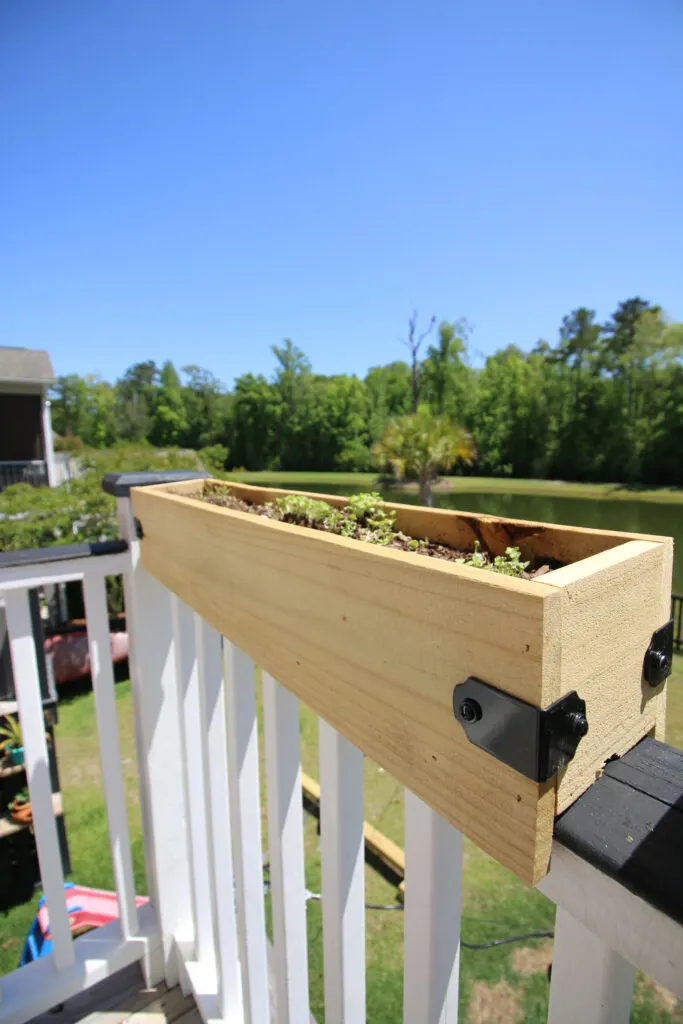 Beginner Projects
Another way to break up outdoor projects is by difficulty.
If you are new to woodworking, it's great to start with simple and straightforward outdoor woodworking projects.
Beginner projects generally need less tools, no fancy cuts or skills, and are quicker to make.
Beginner-friendly outdoor projects might include:
birdhouses
garden stools
simple benches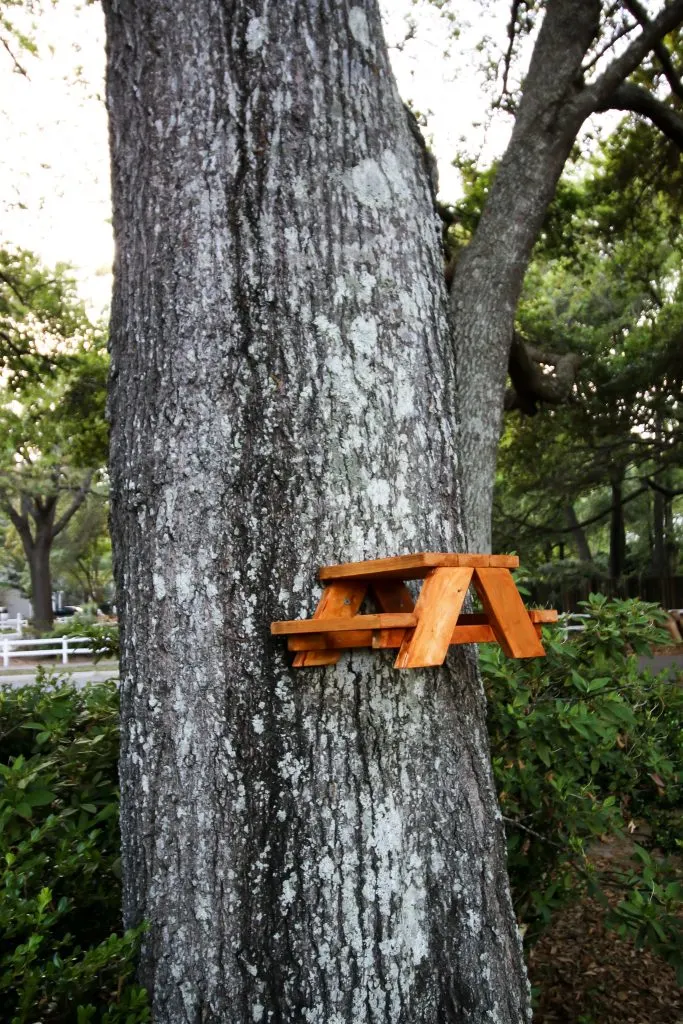 Advanced Projects
If you have more experience and a bit more budget, you can consider tackling more complex outdoor woodworking projects.
Advanced outdoor woodworking projects might include:
outdoor kitchens
pergolas
gazebos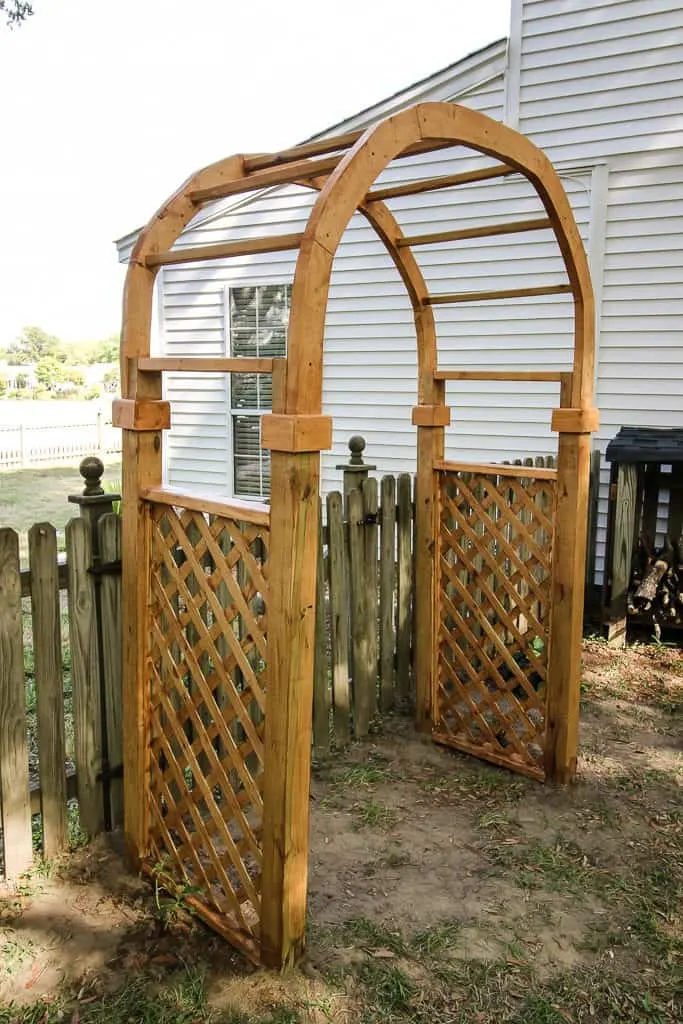 Outdoor woodworking projects
Here are some specific tutorials and woodworking plans for outdoor projects for your yard!
Outdoor woodworking projects for your yard
Want to give your yard or patio a makeover? Here are a TON of DIY outdoor woodworking project ideas!
What are you building for your yard?