Discover the perfect solution for displaying your plants with style and functionality. Here are DIY tiered plant stands you can build this weekend!
It's no secret that I love indoor and outdoor plants and have quite the potted plant collection.
Plant stands are the best way to organize potted plants and give them a sense of purposefulness and design.
I especially love tiered plant stands for maximizing space and adding vertical interest to a room.
In this blog post, we will explore the world of DIY tiered plant stands and provide inspiration for creating your own.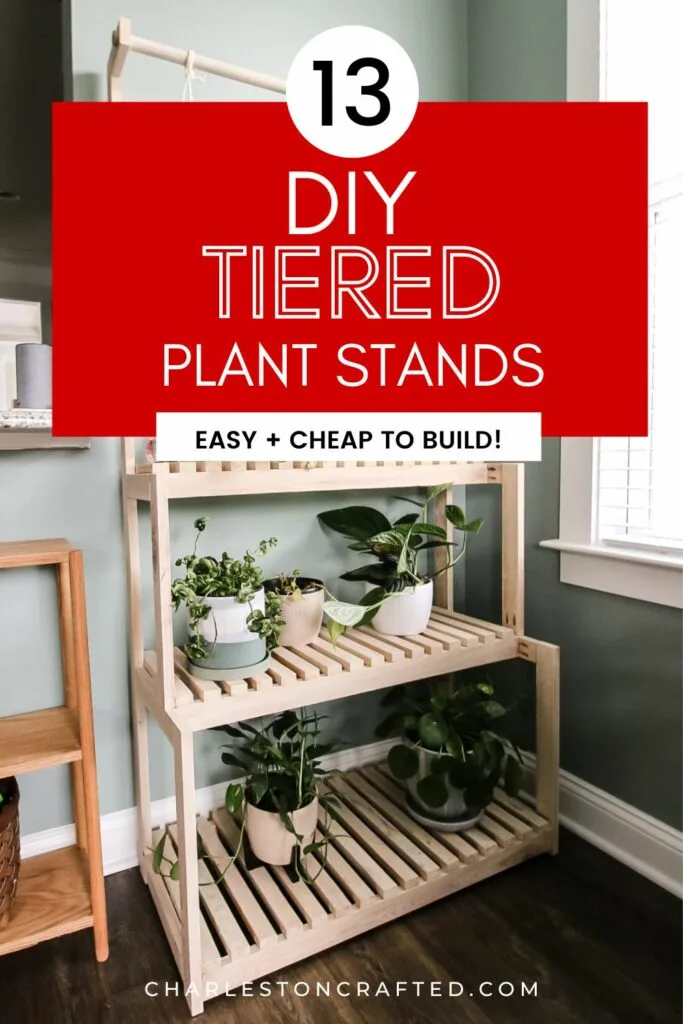 Benefits of Tiered Plant Stands
Tiered plant stands are great for space optimization, visual appeal, accessibility, and versatility.
Space optimization
Tiered plant stands utilize vertical space to accommodate more plants in limited areas. They are my absolutely favorite way to fit a ton of plants into a small area.
Visual appeal
These plant stands add depth, dimension, and visual interest to your indoor garden. They are a great way to get the feel of a larger indoor tree with simple smaller potted plants.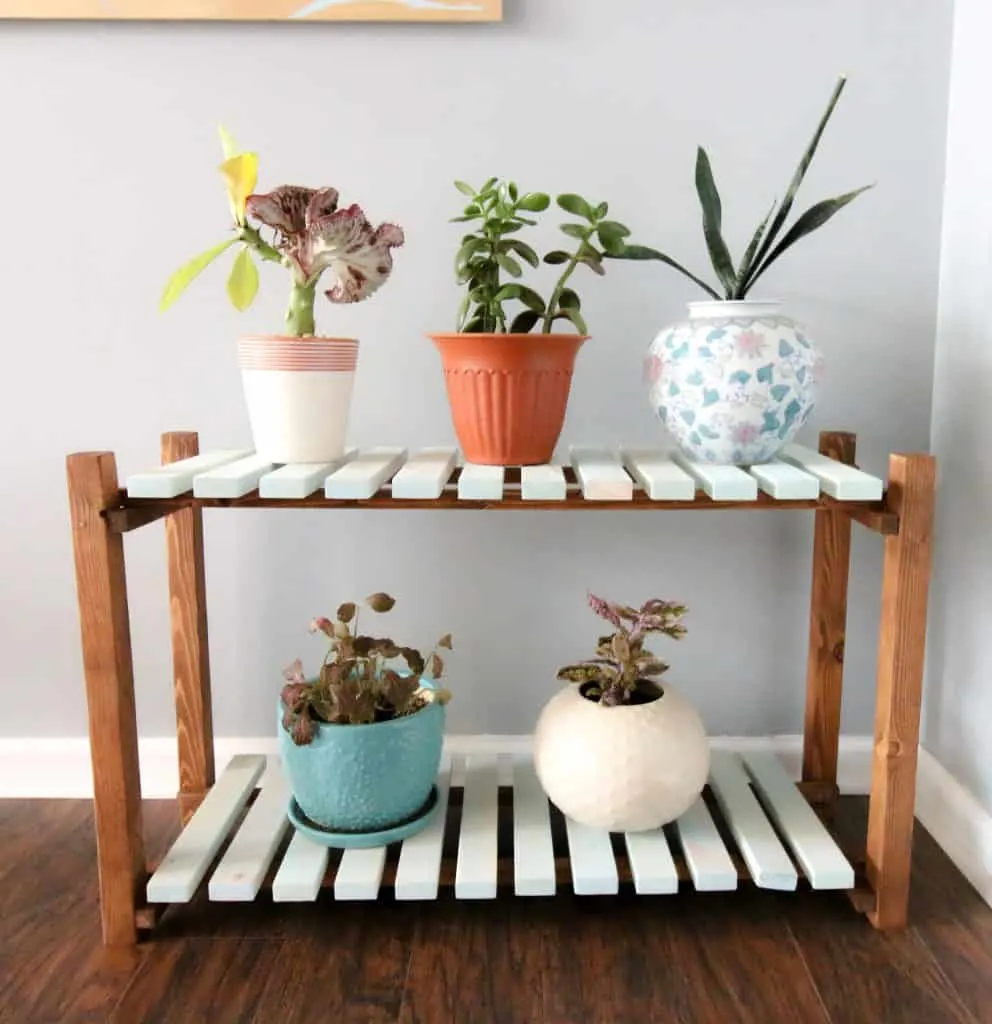 Accessibility
Tiered plant stands make watering, pruning, and caring for plants more convenient. The tiers can be different depths so that it is easy to access any of your pots at once.
Versatility
Plant stands are suitable for different plant sizes, shapes, and varieties. They are awesome!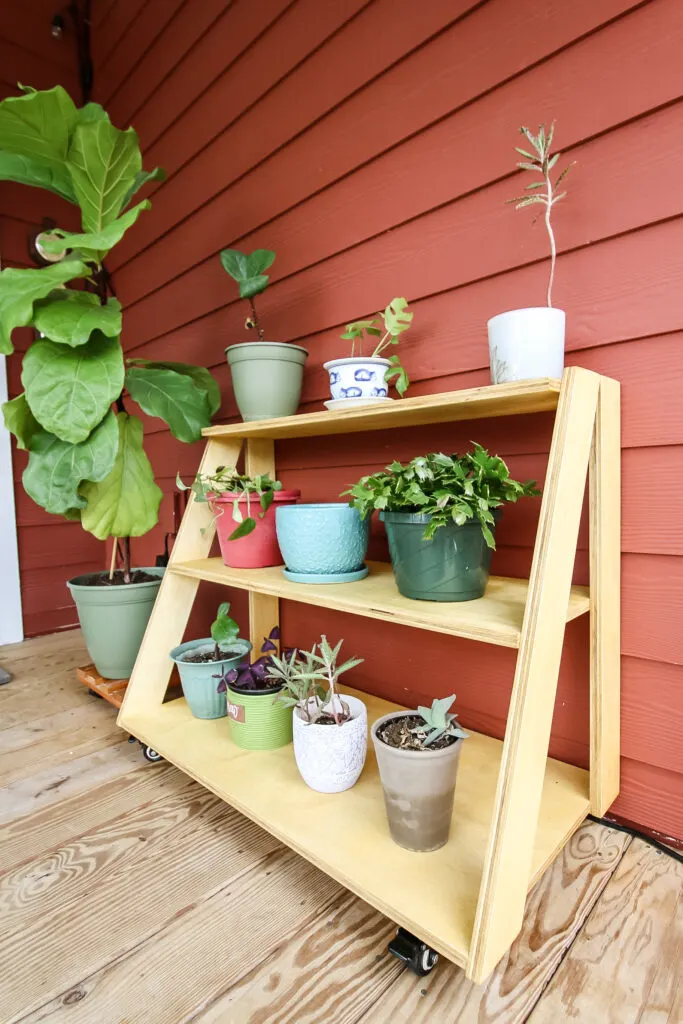 DIY Tiered Plant Stand Ideas
Here are a few of the most common types of tiered plant stands keep scrolling for links to tutorials showing how to make these plant stands!
Basic ladder-style plant stand
Pallet-based plant stand
PVC pipe plant stand
Repurposed furniture plant stand (such as a ladder)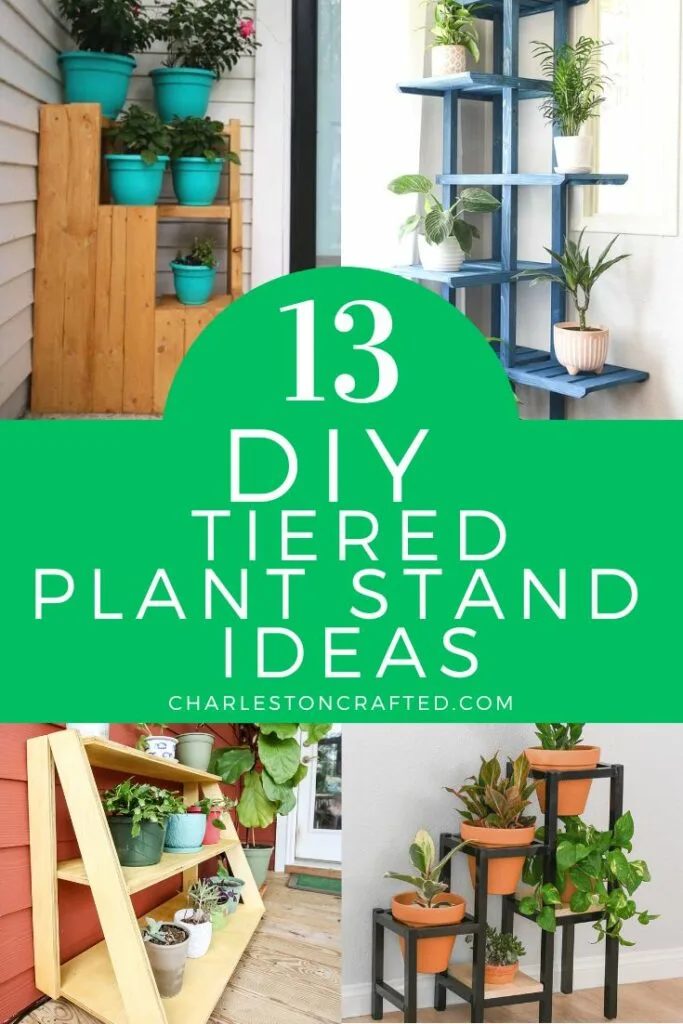 DIY Tiered Plant Stand Tutorials
Here are some excellent DIY plant stand plans and tutorials that you can build this weekend!
DIY tiered plant stand ideas
Want to build a DIY tiered plant stand? Here are a ton of ideas for tiered plant stand DIYs!
What are your favorite tiered plant stands?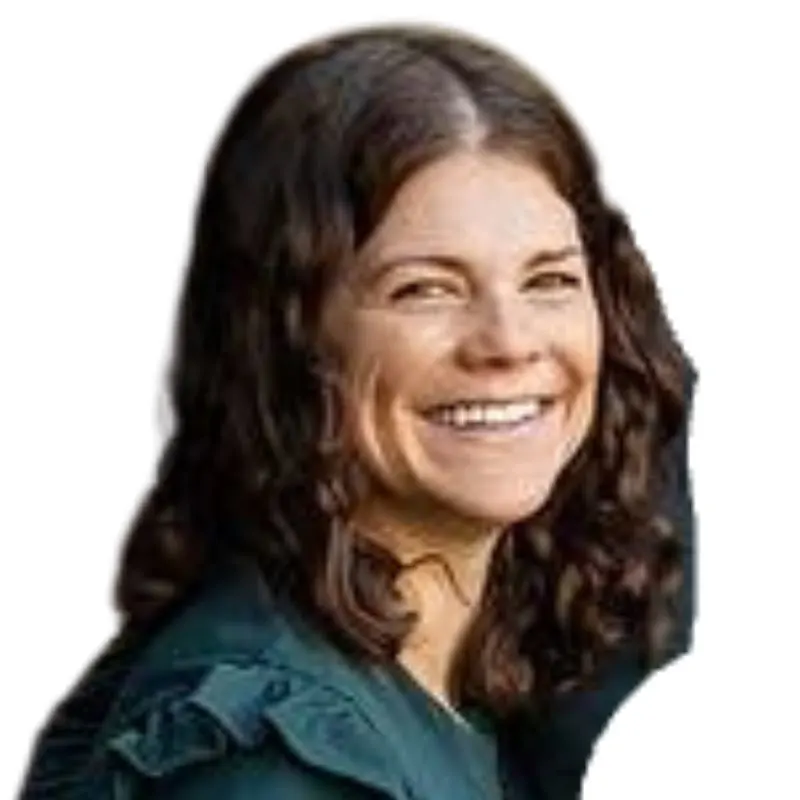 Hello, I'm Morgan, half of the creative force behind CharlestonCrafted.com! With a passion for DIY that dates back to 2012, I've transformed three homes and now I'm dedicated to helping others craft their dream spaces. Let's turn your house into a home together!