Morgan's dad was gracious enough to give us his canoe a few months ago. He said he didn't ever use it anymore and would get more use out of it by using it in our lake when he visits us. I didn't have a place for it. So for a few months, it's just been propped up against the fence behind our house. Every time I cut the grass, it gets dirty and it sits with it's edge in the dirt. So, I finally go around to making a DIY canoe stand.
DIY Canoe Stand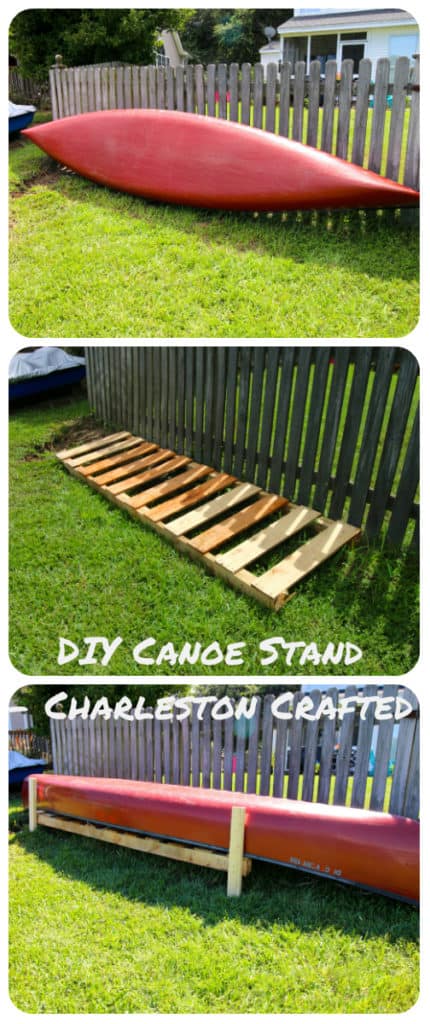 I had plans to build this completely from scratch, but I struck the dumpster dive jackpot at my office recently when a delivery came in. This is the longest pallet I've ever seen.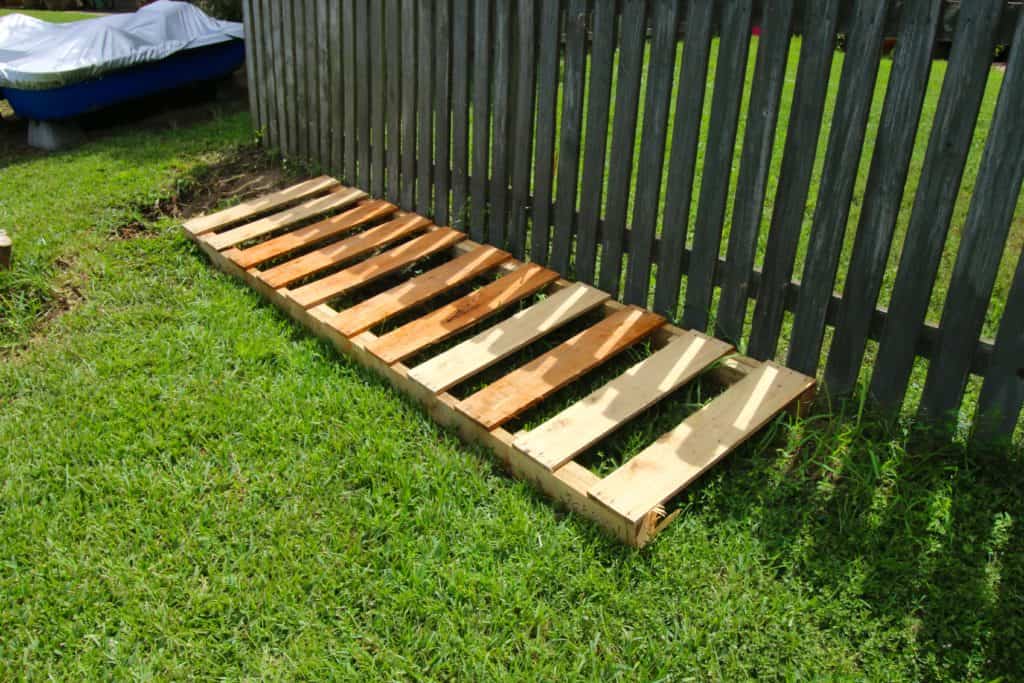 I strapped it to the roof of my car and thought that it would be perfect for this project. I was essentially planning on building a 2×4 frame or even connecting two regular sized pallets (so you could do that almost as easily). This long pallet was going to work perfectly because I wasn't going to hardly have to do anything. Here's how it looked before.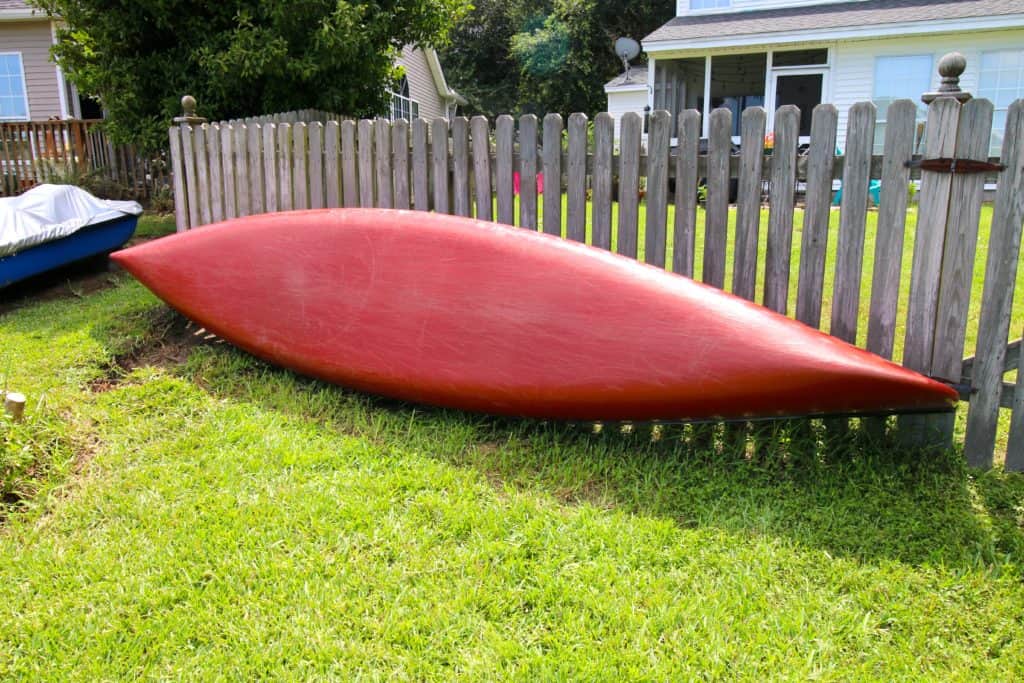 The only thing that needed to be done was to level it off. Behind the fence, the yard slopes down toward the lake pretty dramatically, so I needed to level it.
Leaving the side that was along the fence on the ground, I lifted the front of the pallet to see that it needed to be elevated 11 inches to be level. So, I cut two scrap 2x4s into 24 inch pieces. I attached these to each end of the pallet using decking screws.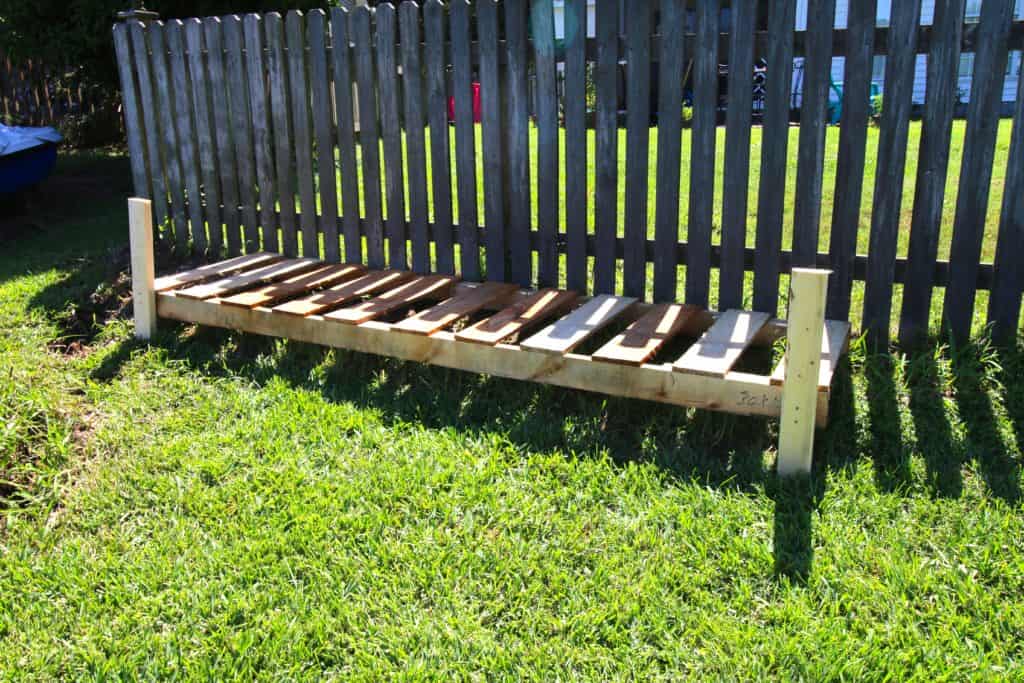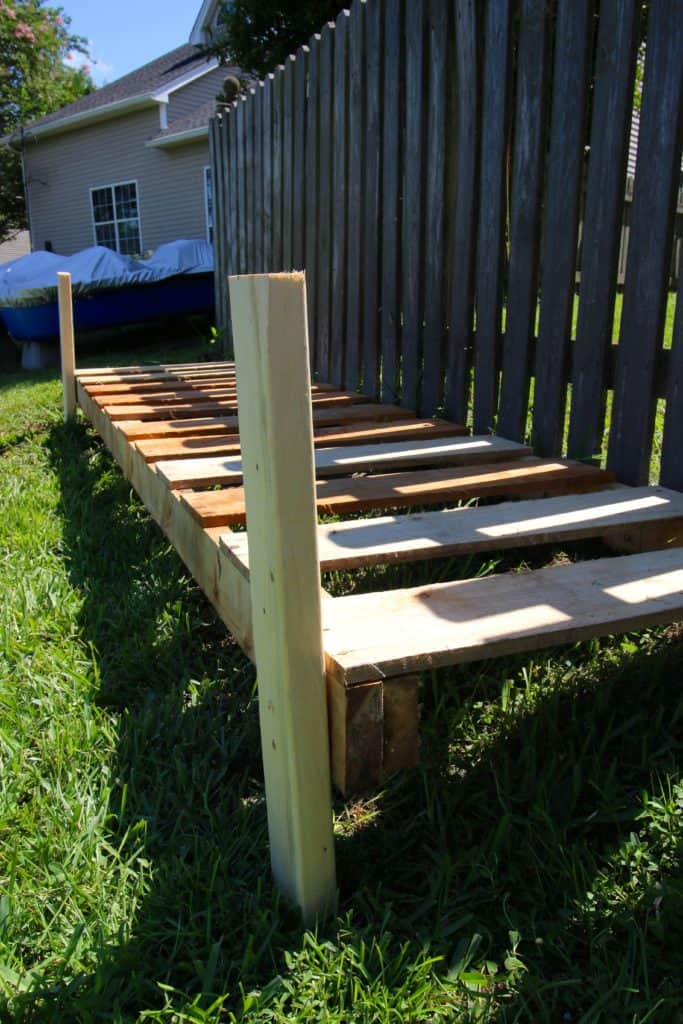 The reason that I wanted the posts to stick up past the lip of the pallet was so that the canoe could rest against them and be wedged in between the posts and the fence.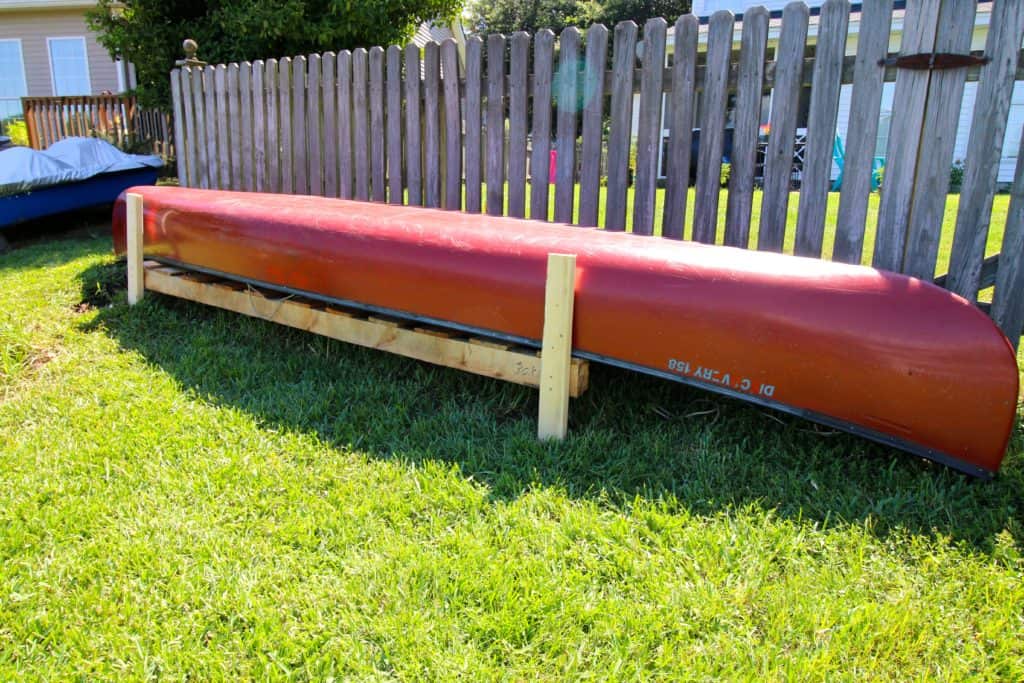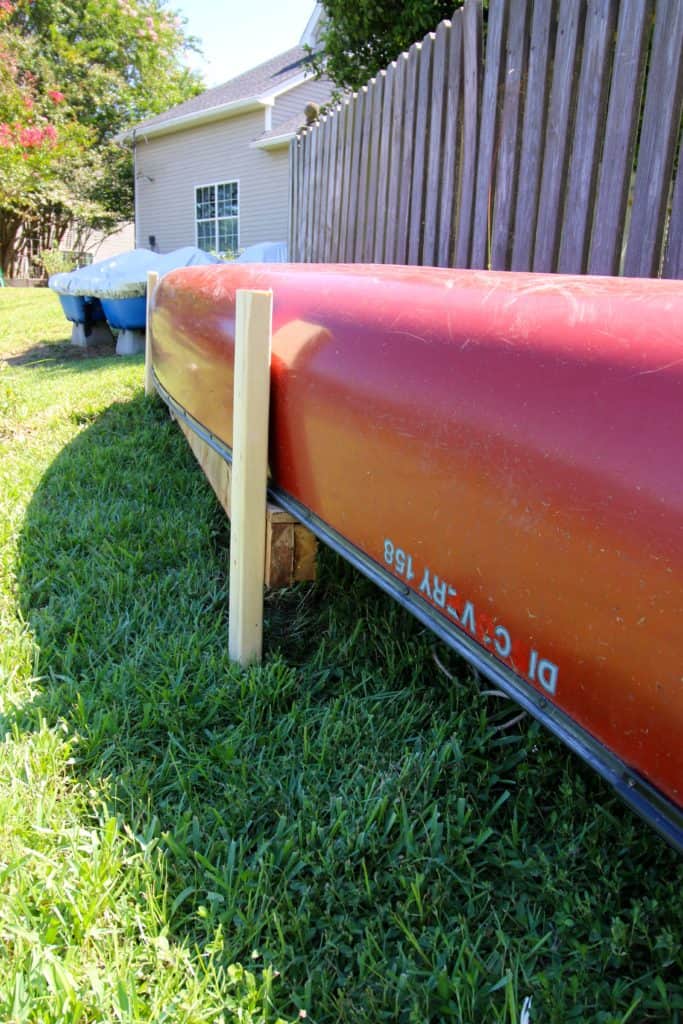 This wooden DIY canoe stand took me about 20 minutes to slap together. It would have taken longer if I had had to connect two pallets together or build a quick frame, but this worked out great. Now the canoe is upside down and can't get so dirty.