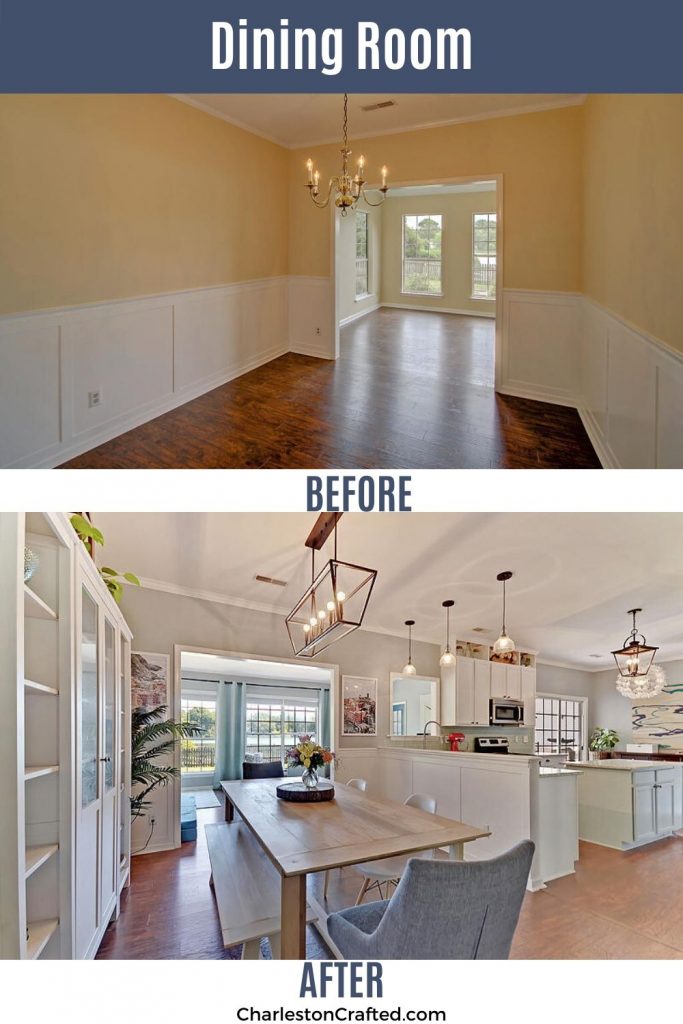 A formal dining room is another thing that we didn't really want in our home – but we are so glad that we had it!
By the time we had lived here 4 years, we actually got rid of our eat in kitchen area (and replaced it with a bar haha!) and ate exclusively in the dining room.
This is the second table that Sean built for this space – I love the light bright and airy feeling!
Of course, we had walls taken down between the formal living room, dining room, and kitchen to create a "great room" feel.
Otherwise, it was just decor that really freshened up this space.
Our plan:
Other projects we did:
Wood slice lazy susan – we get so many comments on the lazy susan in the middle of our table, and of course it was a DIY!
China cabinet – we used three pieces of Ikea Hemnes shelving to create a china cabinet.
This space actually sat empty for almost six months as we ate in the kitchen nook and it just wasn't a priority.
We are big believers in not throwing random furniture into a room – we wanted to decorate it thoughtfully.
However, we did open this wall up a lot by having the load bearing wall removed. It made such a difference! The paint color is Sherwin Williams Online color. Be sure to check out my favorite blue gray paint colors!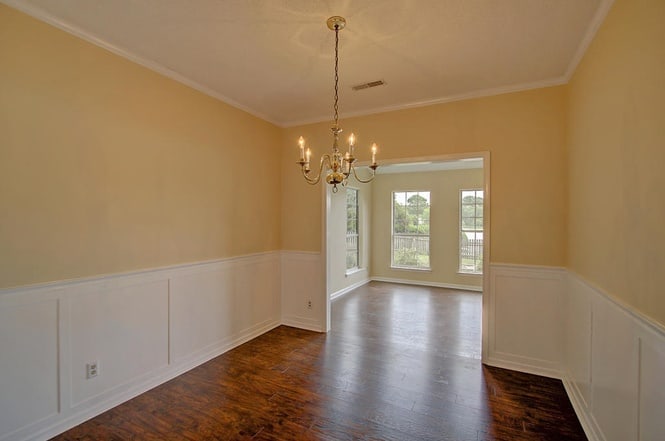 Then it still sat empty, until it came time to host Christmas, and we were like crap we need a big table. 😀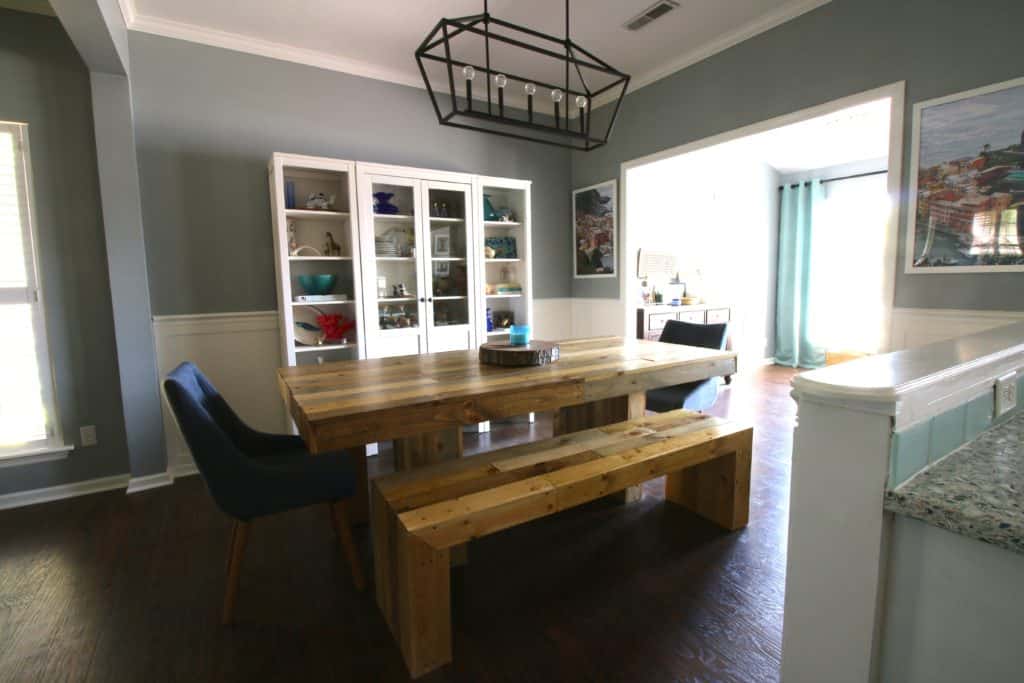 So we built a rustic table and waterfall benches. We re-arranged our Ikea Hemnes to create a china cabinet.
And we hung this art from our honeymoon to Italy. It finally looked like an actual dining room!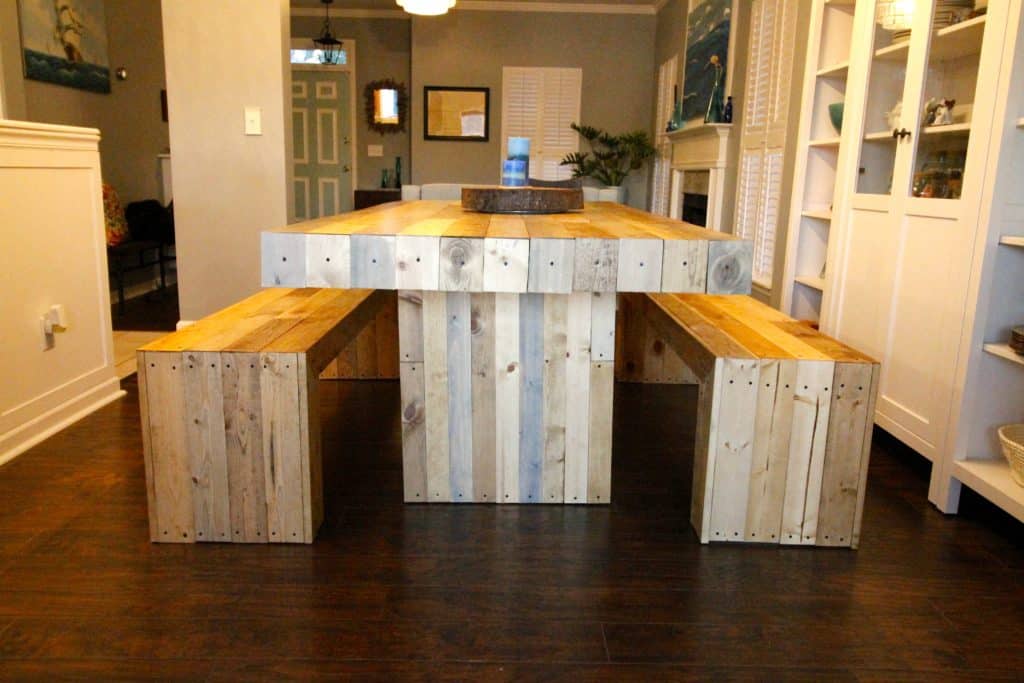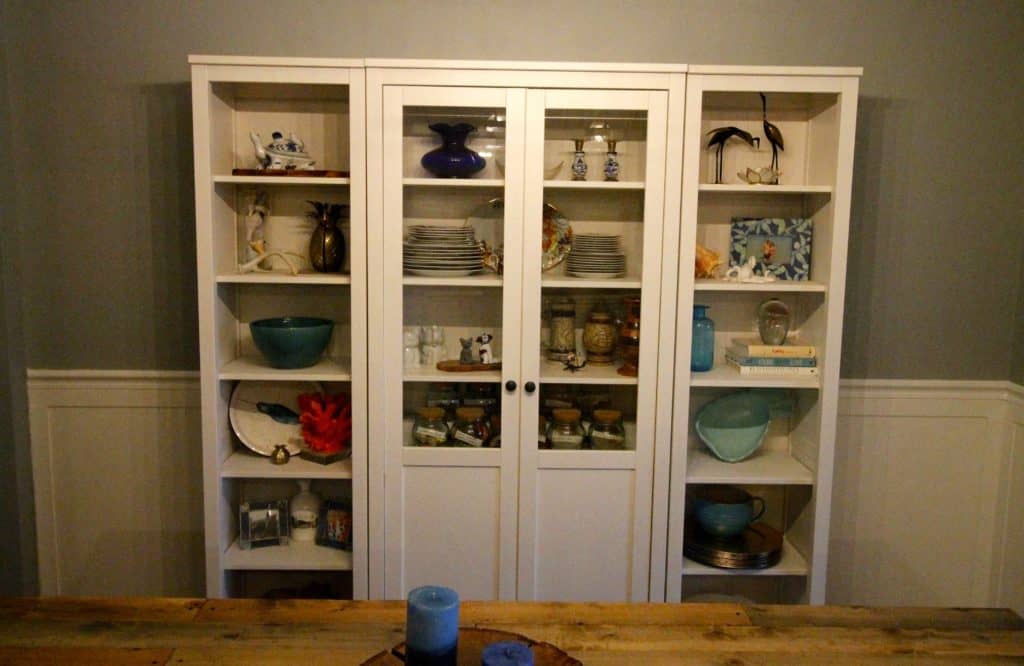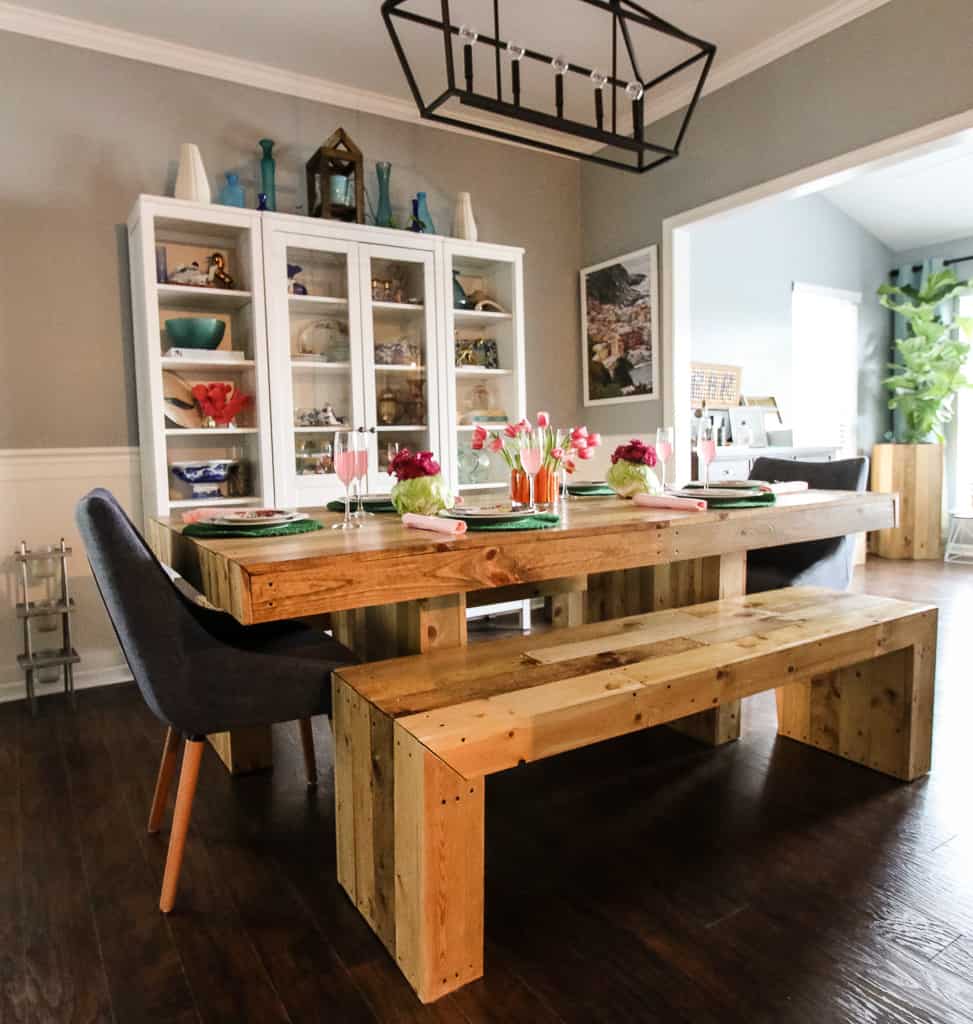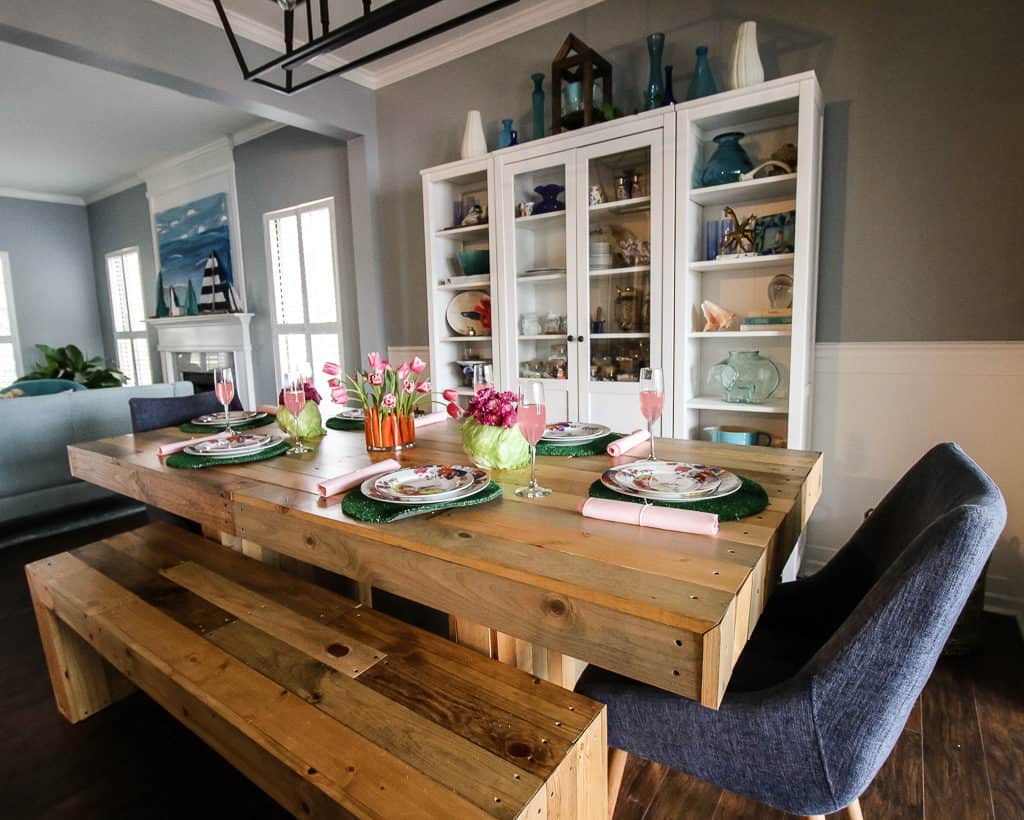 We won't do much more to this space – it is a pass thru to our tv room, the sunroom, so we need to leave it pretty open! For now, we are loving how it functions for our family.
We decided we wanted to go with a lighter and brighter look, so Sean designed and built a new dining room table and bench!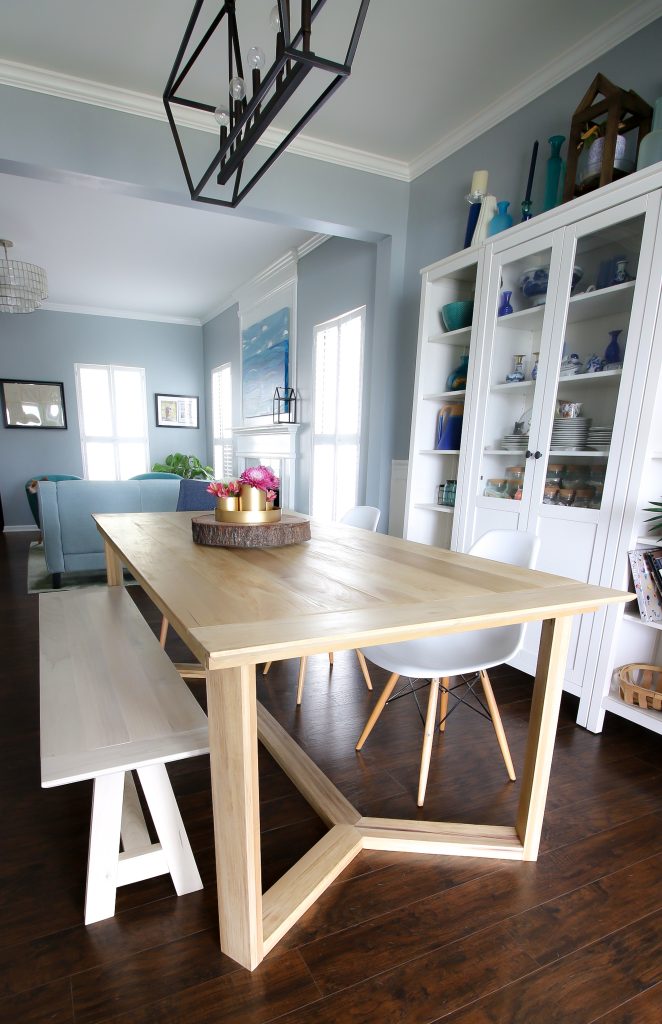 The paint color is like our entire downstairs – Sherwin Williams Online gray.