We recently built a DIY angled base dining table and needed to design a modern angle bench to go with it. We didn't want to copy the exact same design but mimic the table.
If you're looking for a modern bench with angles that you can DIY, come no further than this post and download the FREE PDF plans!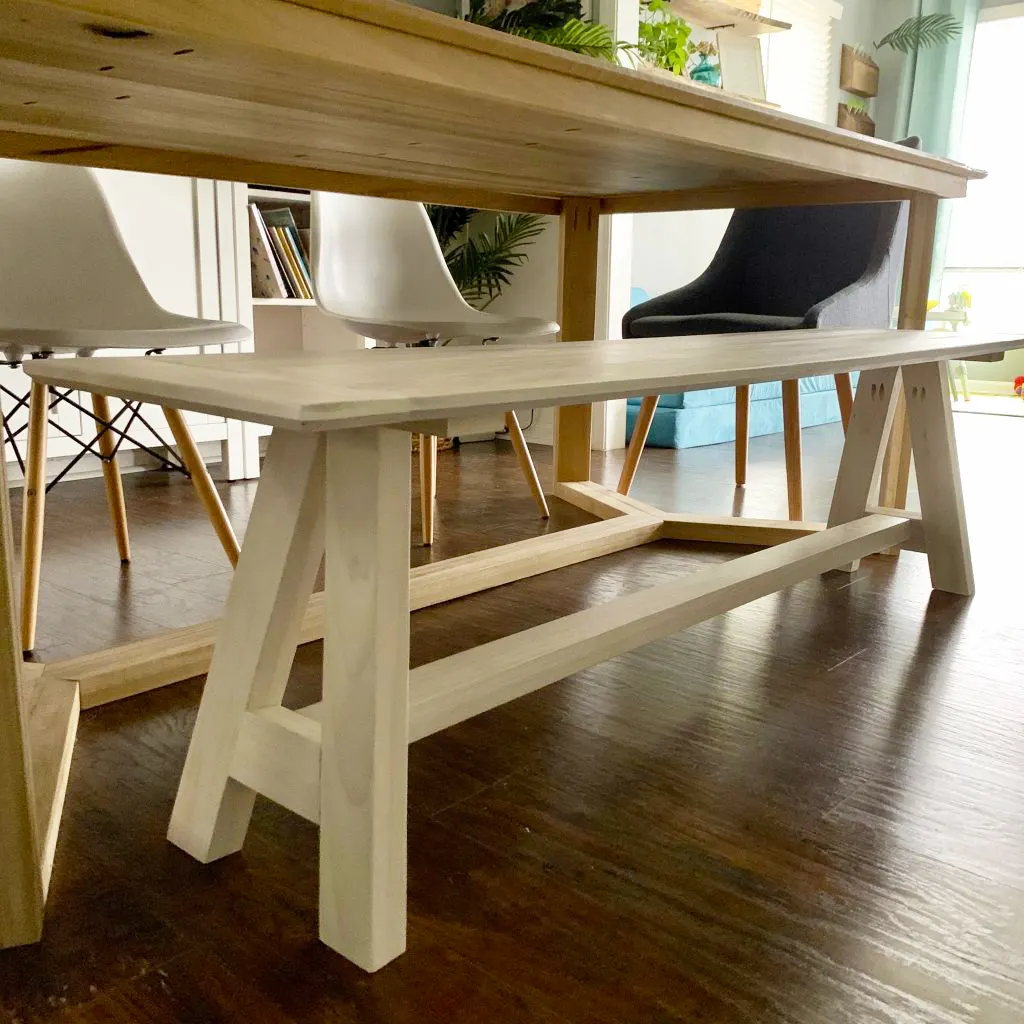 Building a DIY modern dining bench
This DIY modern angle bench is perfect and scalable for your needs as a dining bench or entry bench.
Bench leg angles
The angles of the legs play off of both the new dining table and the 10 degree angles of our DIY modern geometric coffee table.
This bench is a fairly simple build, other than making sure you have a compound miter saw to cut the ends of the legs. Everything else is super easy.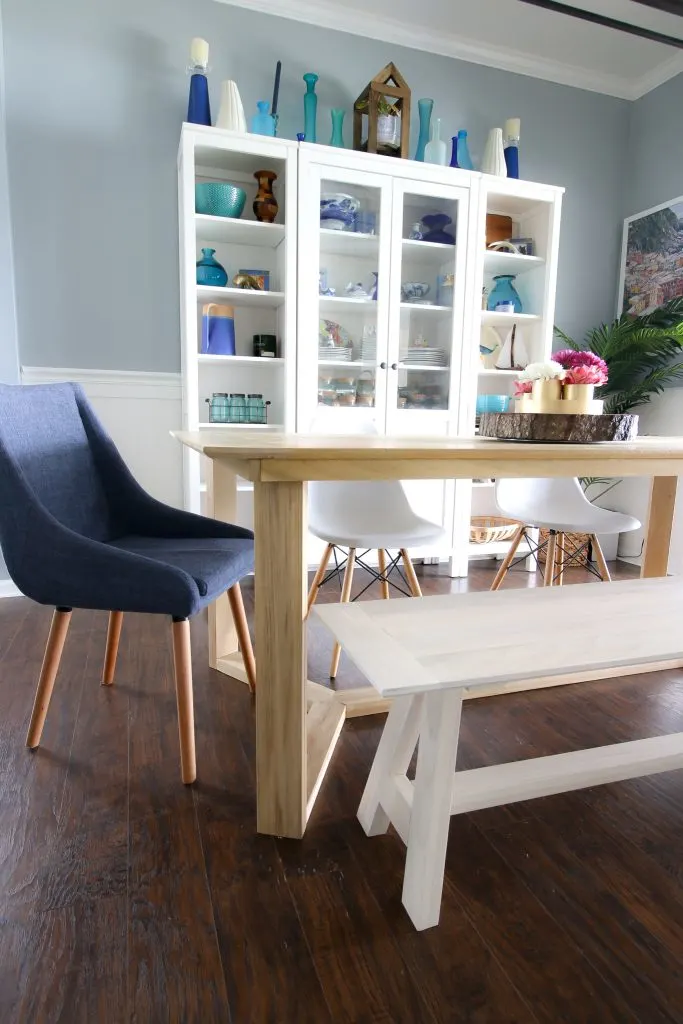 If you're interested in a DIY rustic style bench, click here!
How to Build a DIY Modern Angle Bench
The build for this bench is very similar to the way we did the table.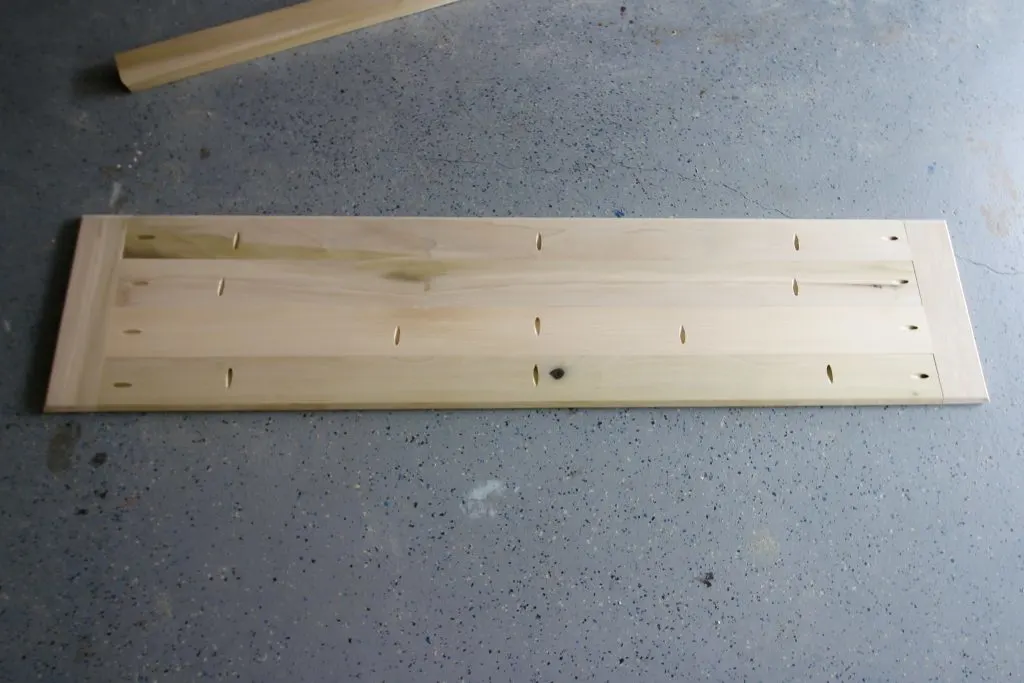 Making bench legs
The top of the bench is three 1×4's held together with pocket holes (to make these, you'll need a Kreg Jig K4) and two short 1×4 pieces on either end.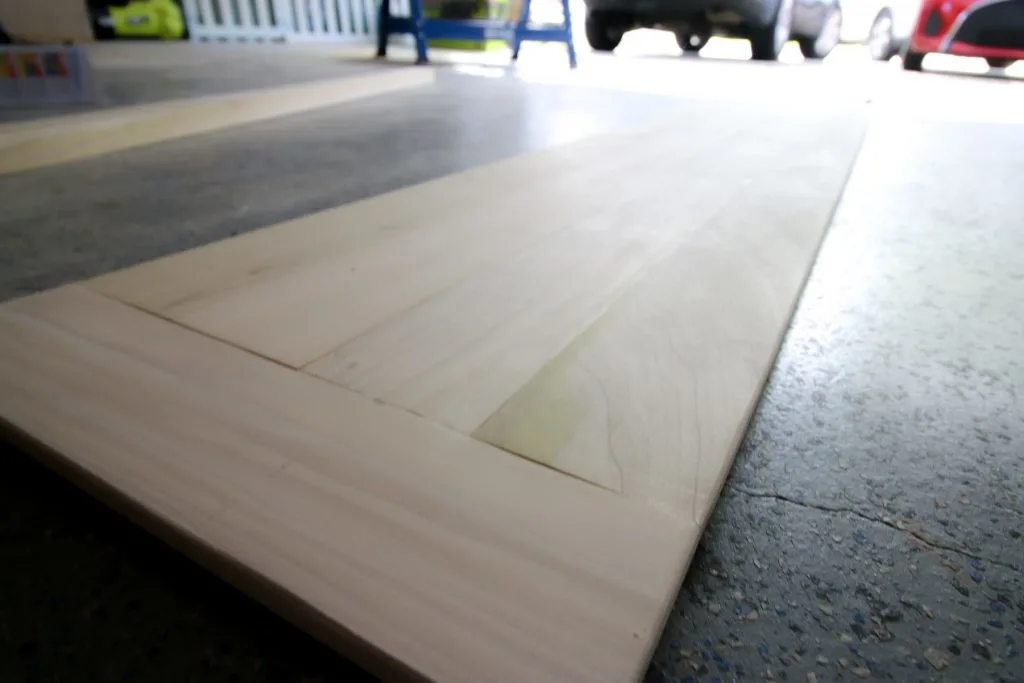 For the legs and base of the bench, we glued two 1x3s together for all the pieces to make a chunky leg without the rustic look of a normal 2×4.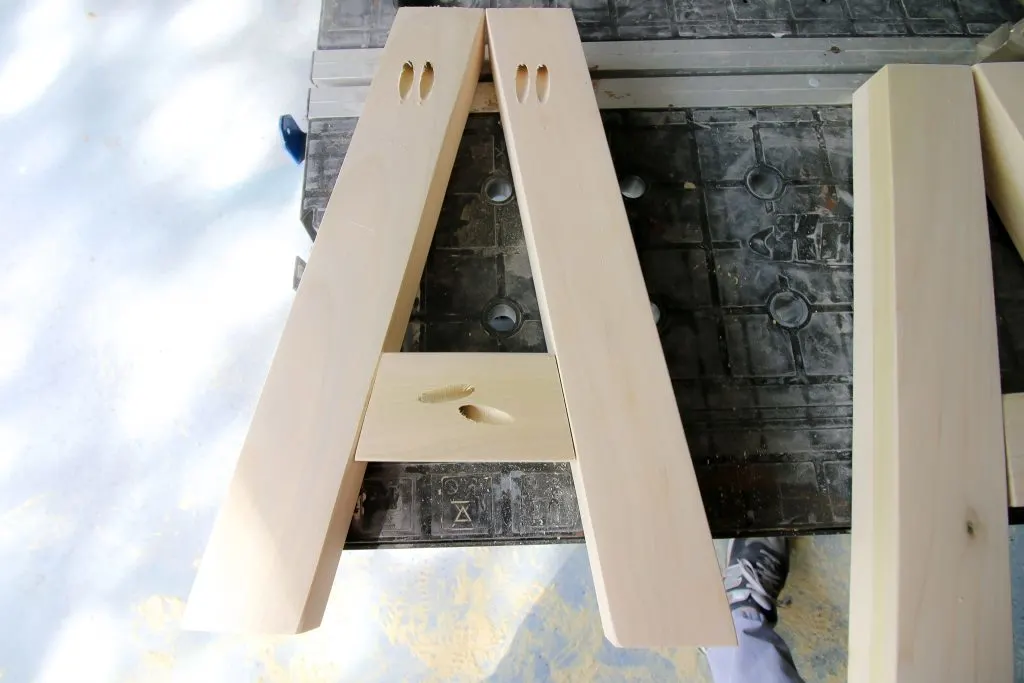 Each leg is an A-frame leg with a compound miter/bevel cut on either end. This allows the sides of the A-frame to face in and also for the whole piece to angle into toward the center of the bench.
There's also a span that runs between the two legs to keep them sturdy and solid.
The legs are screwed into the top with pocket holes to form a sturdy place to sit.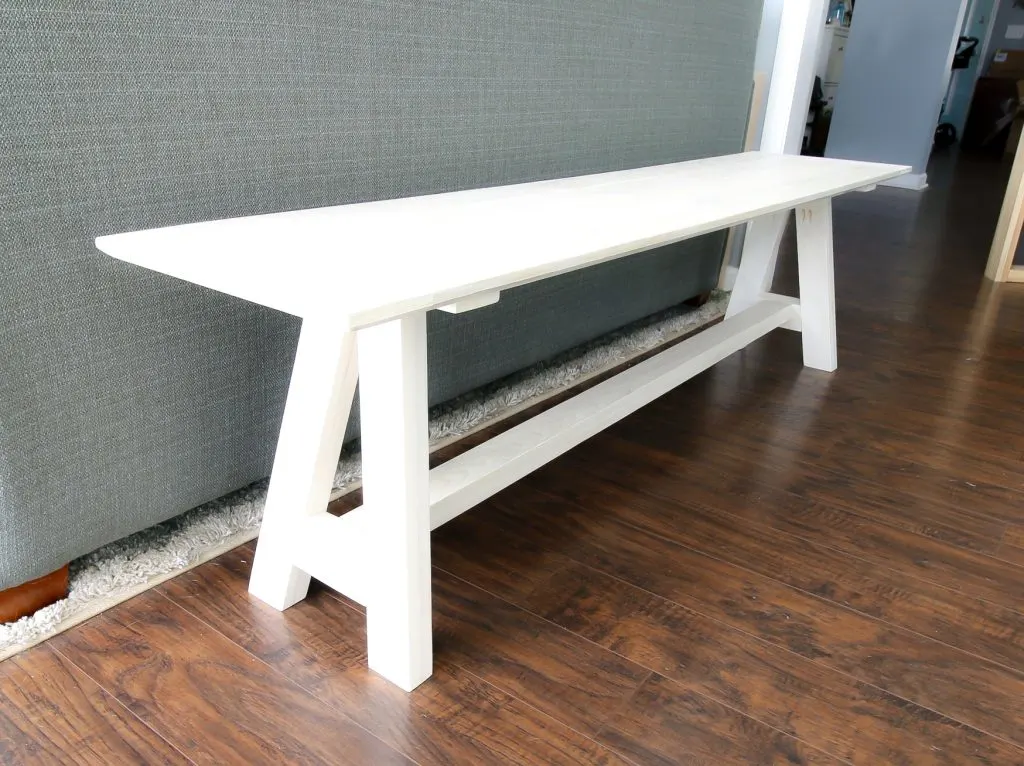 Check out our post on some other types of DIY benches, like an industrial pipe bench!
Get the FREE PDF PLANS!
You can download our FREE PDF plans for this DIY modern angle bench and make one for yourself! The plans include the full supply list, cut list and step-by-step instructions.
Like I said, if you have a compound miter saw, then this is a super easy project to make. If you don't you can modify and just angle the legs in or keep them straight up and down.
You can also shorten the length of the bench for your needs by cutting the span and the long top boards a little shorter.
So make sure you download the FREE PDF plans for this DIY modern angle bench and get to work!