Our house is looking so different on the first floor! Last week we showed you the first day of demo when the walls came down. After day one, progress looked a loooooot slower each day. Still, it started looking better and better each day.
First, the electrician and plumber came and rerouted the wires and pipes that left us with nothing else dangling down from the ceiling.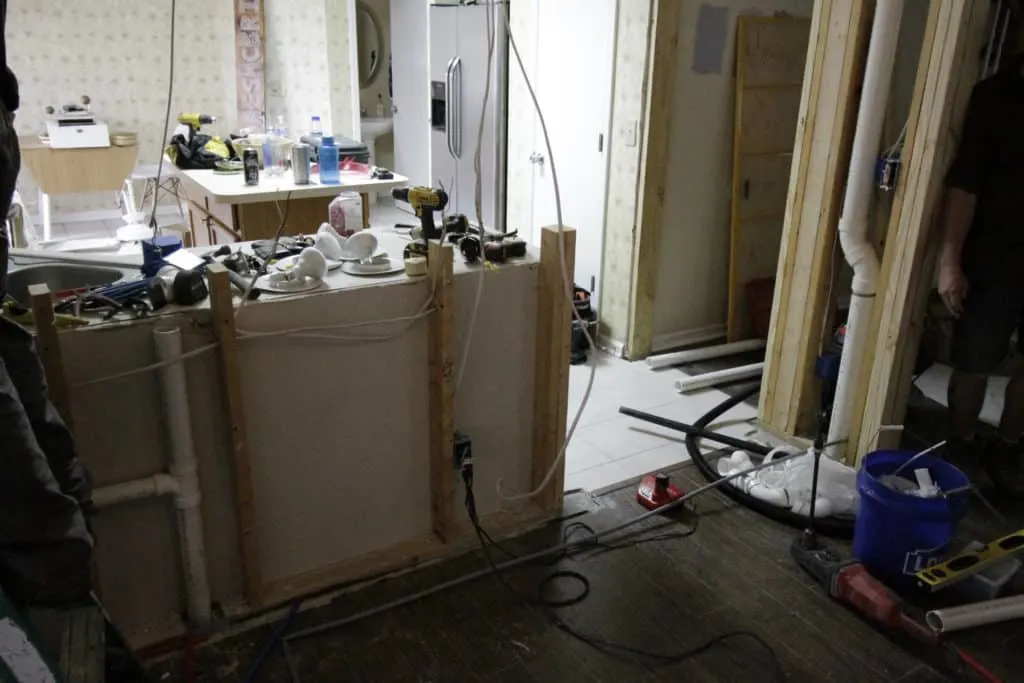 Next, the guys started putting drywall back up to seal off the new support beam and the half wall where the kitchen peninsula is. They also had to seal off the column in the middle of the house that's integral to the structure of the second floor.
After they put drywall back up, they began the mudding process. That's what seems to take so long. They mud, then it has to dry before they can mud again.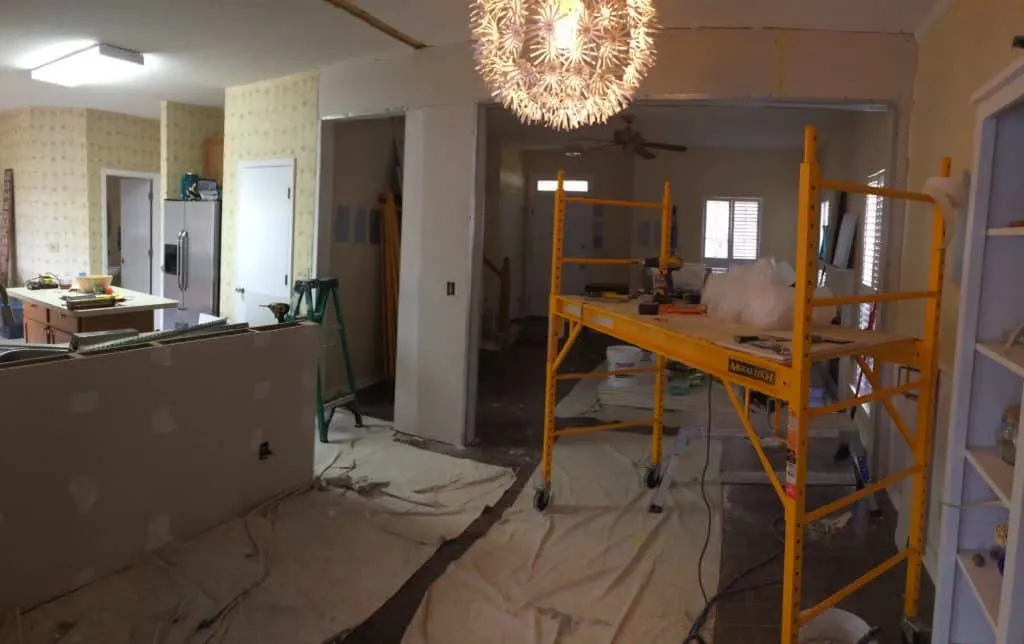 The beams used to look cool, but it was crazy at just how much different things started to look when they put the drywall back up and we started to look like we had a house again. The team also did a great job at the end of every day cleaning up. It wasn't perfect, but we were at least able to move about our house with no problem.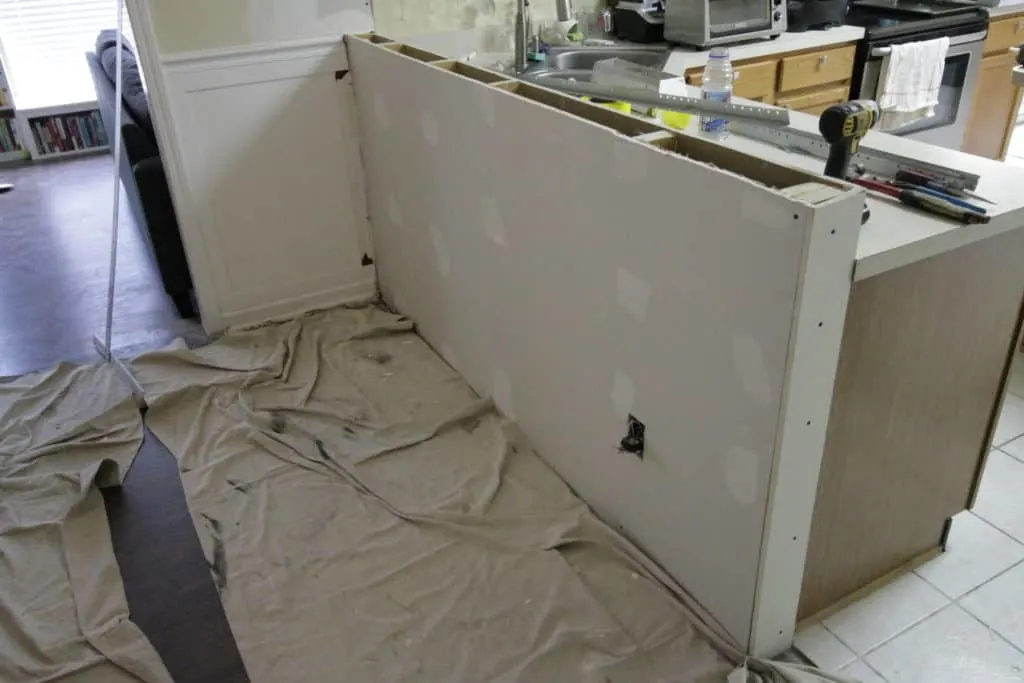 Can't wait to show you the reveal on Monday when it's done and as a reminder, here is what they did to replace the popcorn ceilings!