Drywalling Over Popcorn Ceilings
As you might have heard, our entire new house has popcorn ceilings. That's 1,900 square feet of the nineties, baby! Not only is popcorn out of style, but the texture casts lots of little shadows all over the ceiling, making the room look much darker than it really is.
Want a DIY solution? Here's how we covered a room's popcorn ceiling with a DIY coffered ceiling!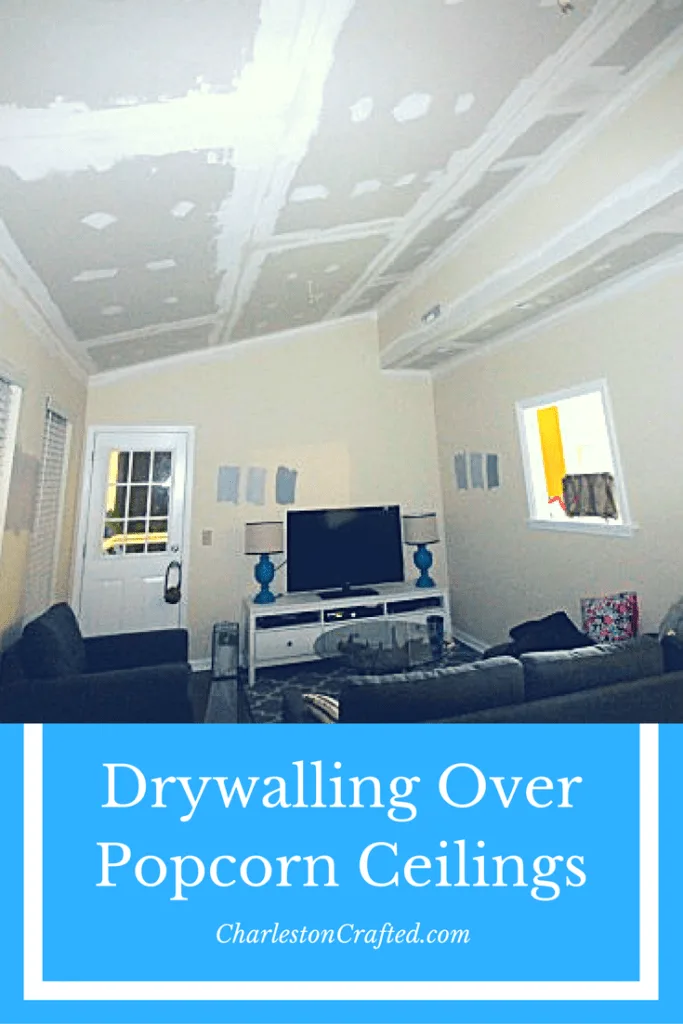 We have already started removing the popcorn textured ceilings by DIY scraping them upstairs in the master bedroom and 2 bathrooms. We are going to finish them ourselves by completing the hallway, laundry room, and 2 secondary bedrooms.
However, since we already had a contractor coming out to take down 2 walls in our main living space, we asked him to give us a quote on removing the popcorn ceilings. The downstairs is over 1,000 of our square feet, has 9 foot ceilings. It is 4 really large rooms.
We were not excited about doing it. We predicted that the entire space would take us about 5 weekends (literally from 5pm Friday, all night, all day Saturday, and all day Sunday) to complete.
He quoted us $4,000 which was a ton of money. But we decided was worth saving ourselves the mess and time so that we could focus on other projects. We were lucky to have money from selling the condo set aside for this project.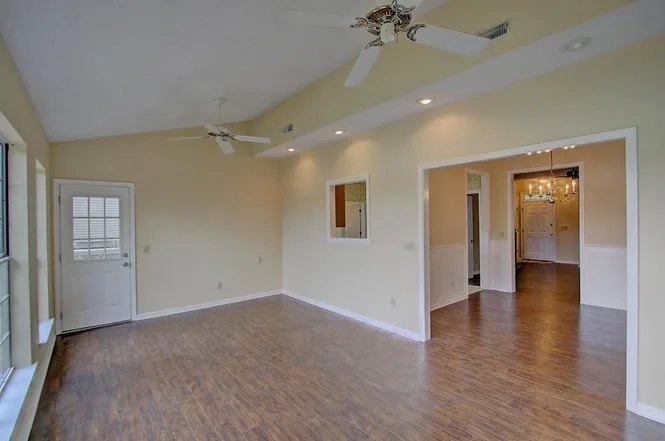 However, instead of scraping the ceilings, our contractor recommended re-dry walling or "laminating" them. He and his team hung 3/8″ drywall over our entire first floor ceiling and it looks fantastic.
Here's the process:
First, they removed all of the lights in a room's ceiling, and covered the floor and furniture with plastic.
Then, they screwed 3/8″ drywall all over the ceiling.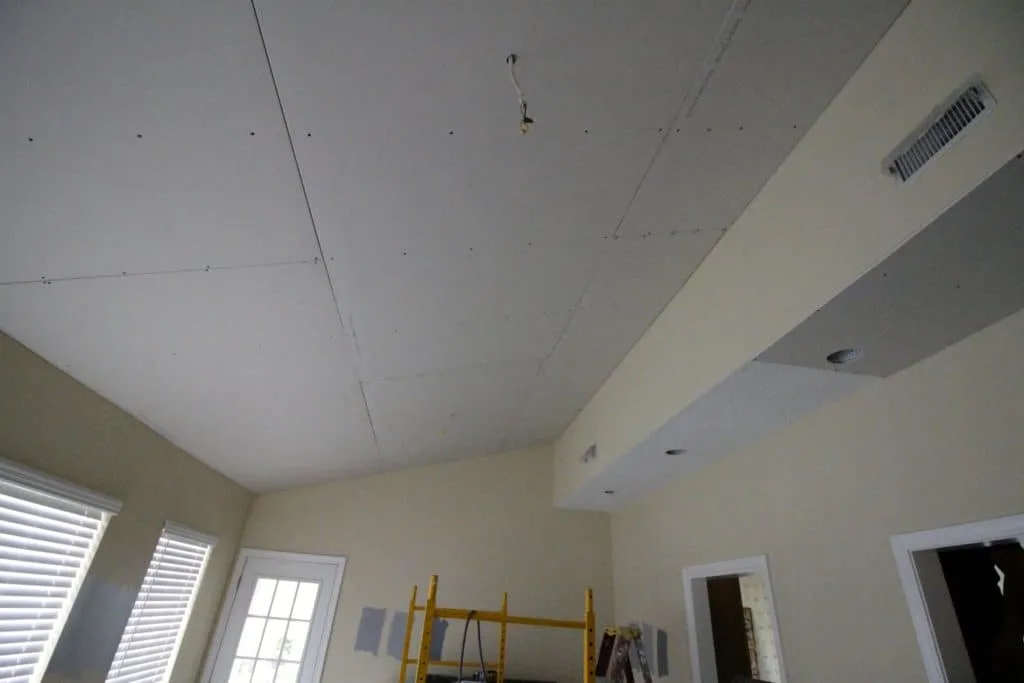 Next, they mudded the drywall. This had to dry overnight.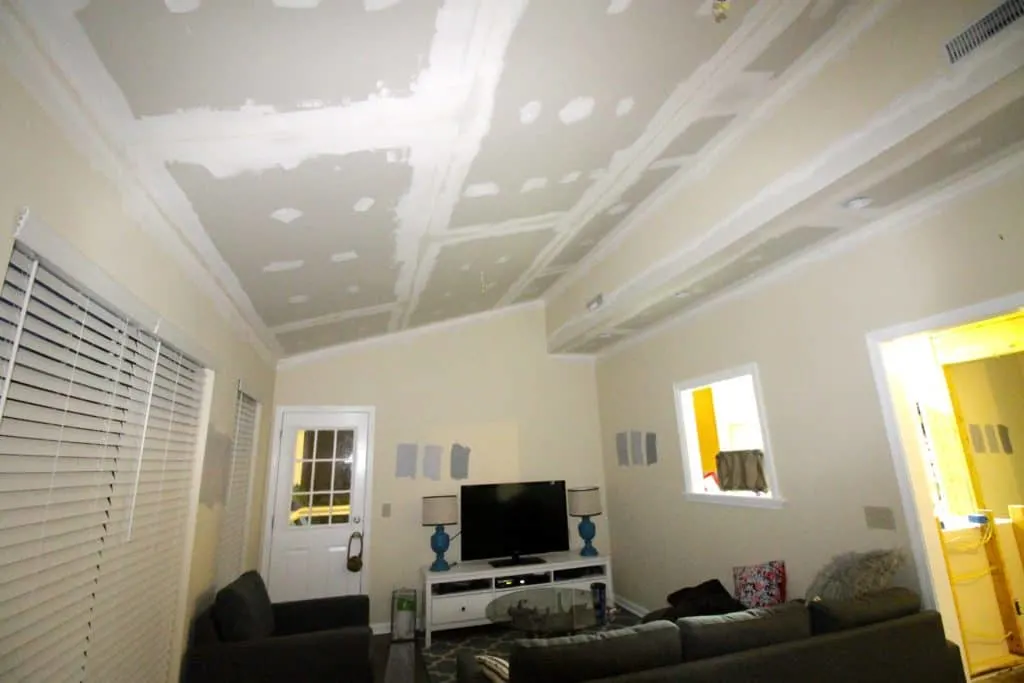 Finally, they sanded and painted. Looking good!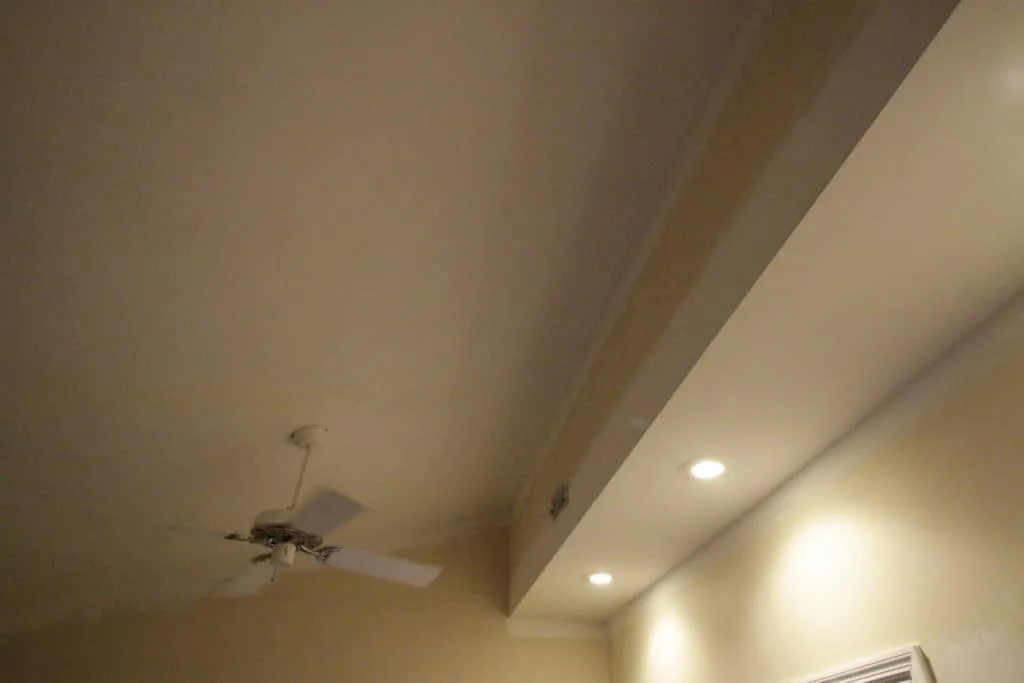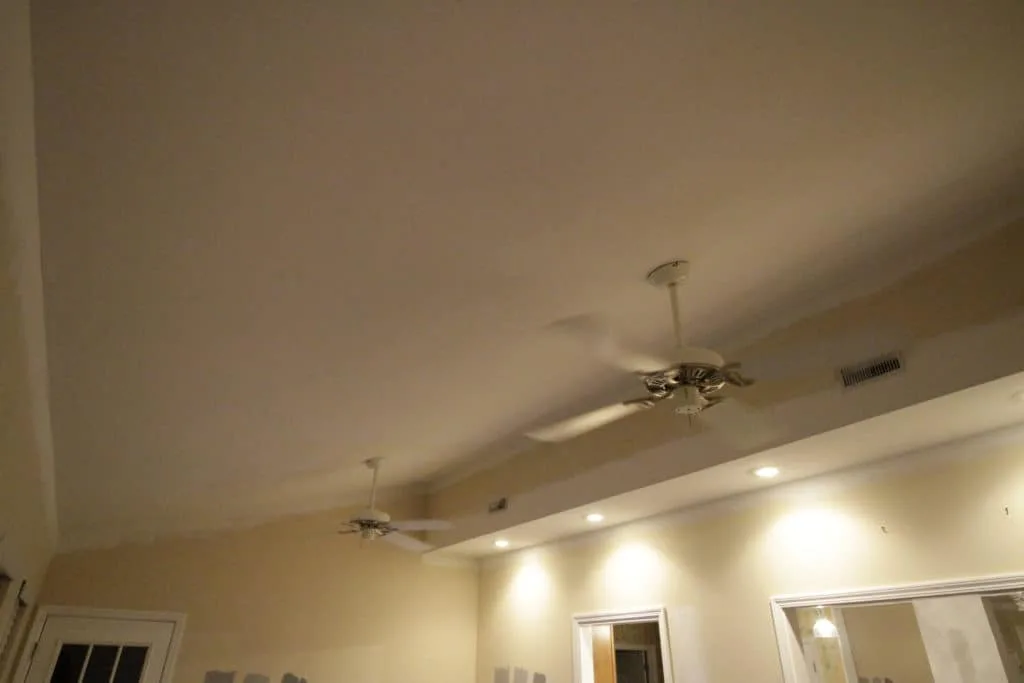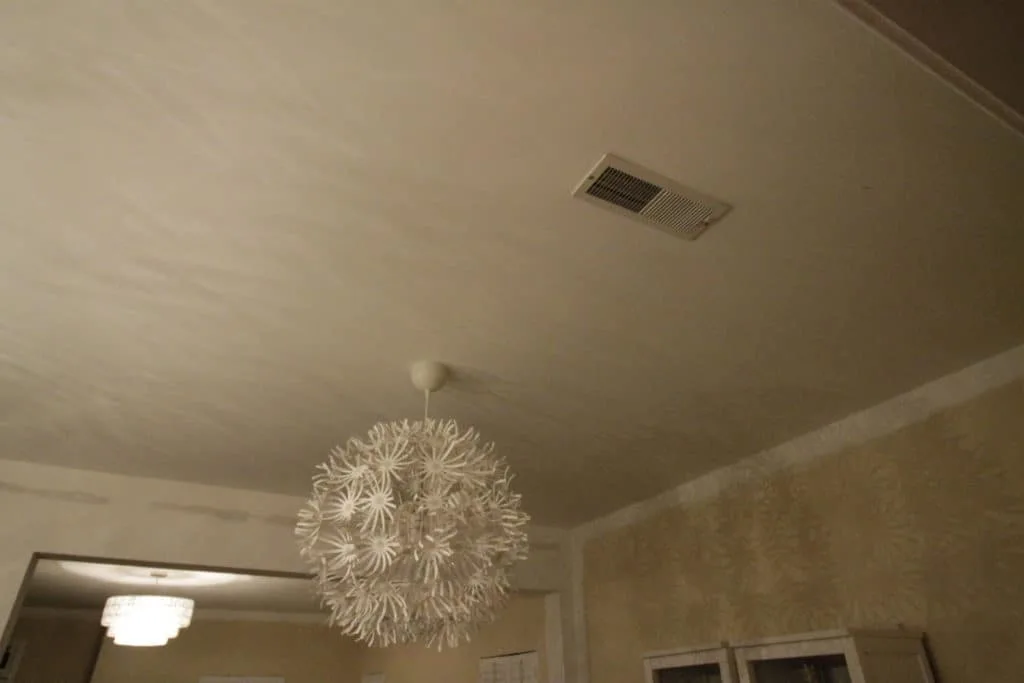 We decided to save a little bit off the bill by doing our own wall painting and crown molding, so we will be getting to that ASAP. Click here to see the full progress of our home since this project.
We are so happy with the results so far!