Our sunroom is on the back of the house, overlooking the lake. We use this room as our main living room and TV watching space. In the last year, it has also become a playroom for all of Luke's toys.
Our plan:
Scrape ceilings – we had new drywall hung over the popcorn downstairs!
Add crown molding – we added crown molding throughout the entire downstairs.
Paint walls – our entire downstairs is painted Online by Sherwin Williams.
Add blinds to windows – we added white faux wood blinds to all of the windows
Furnish – we added a sofa, chair, rug, and coffee table, as well as the TV stand and TV.
Add lights to fans – we never upgraded these fans. Sean was not thrilled at the idea of messing with electrical with these lofted ceilings.
Other projects we did:
The big reason that we bought this house was the sunroom. It has big glass windows looking out on the lake and a door to the screened porch.
It's an amazing space! However, the windows do make arranging furniture a bit difficult.
When we were house hunting, we really wanted a room with a FROG bonus space. This is our house's equivalent of that space. It's just open to the rest of the first floor – which can be a bit tricky.
The space was a little awkward to set up because of all of the windows and doorways and the fact that it is so long.
We ended up setting it up in two "zones". It all started looking good when we had the ceilings drywalled.
The paint color is Sherwin Williams Online color. Be sure to check out my favorite blue gray paint colors!
We also snagged this awesome bar on Craigslist and set up more of an entertaining space!
Once we painted (the same Sherwin Williams Online as the rest of our downstairs) it started to take shape.
We added a new rug, a window seat, curtains, and a door gallery wall.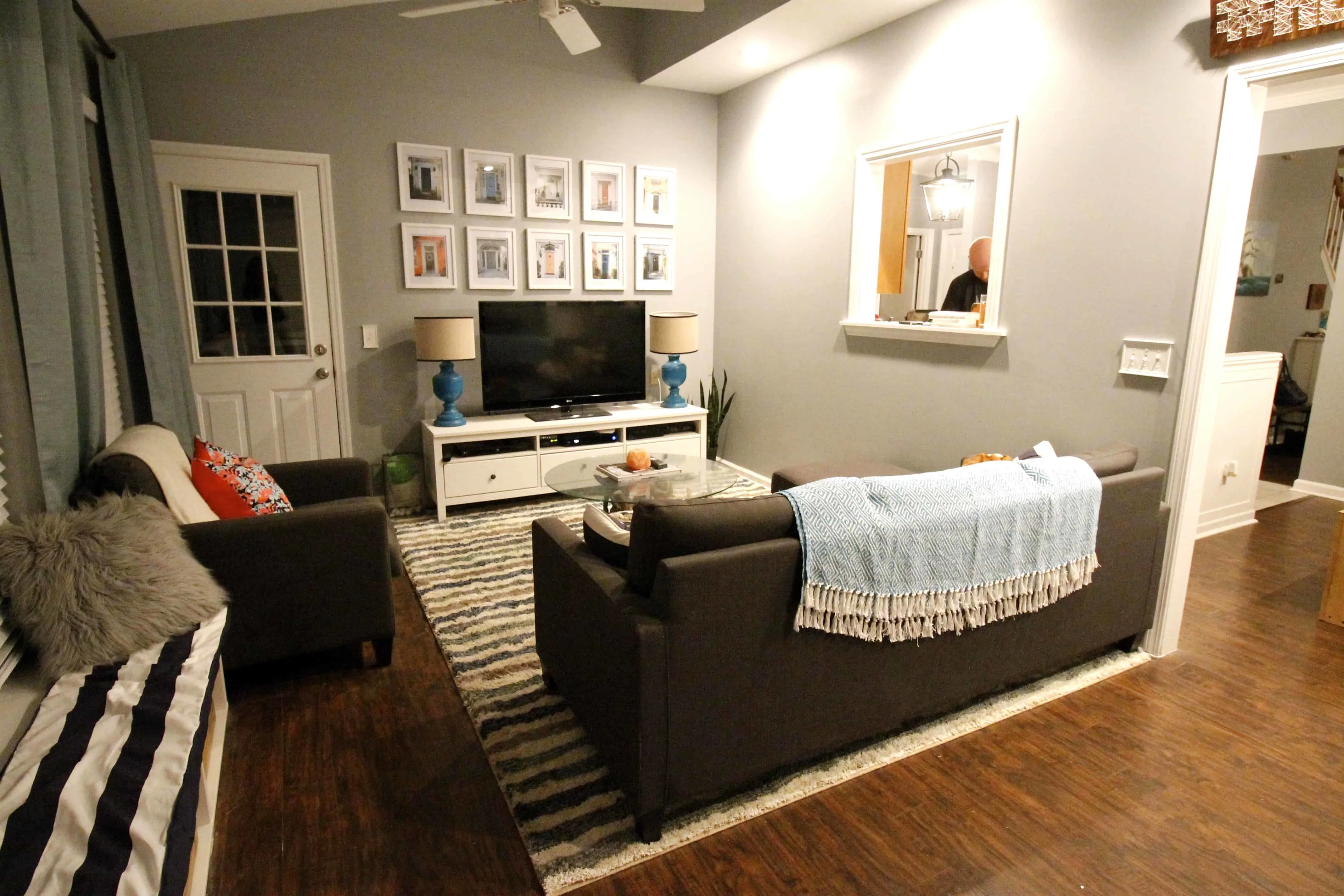 We added DIY live edge shelving over the bar.
I am obsessed with how they turned out and how they draw your eye upward!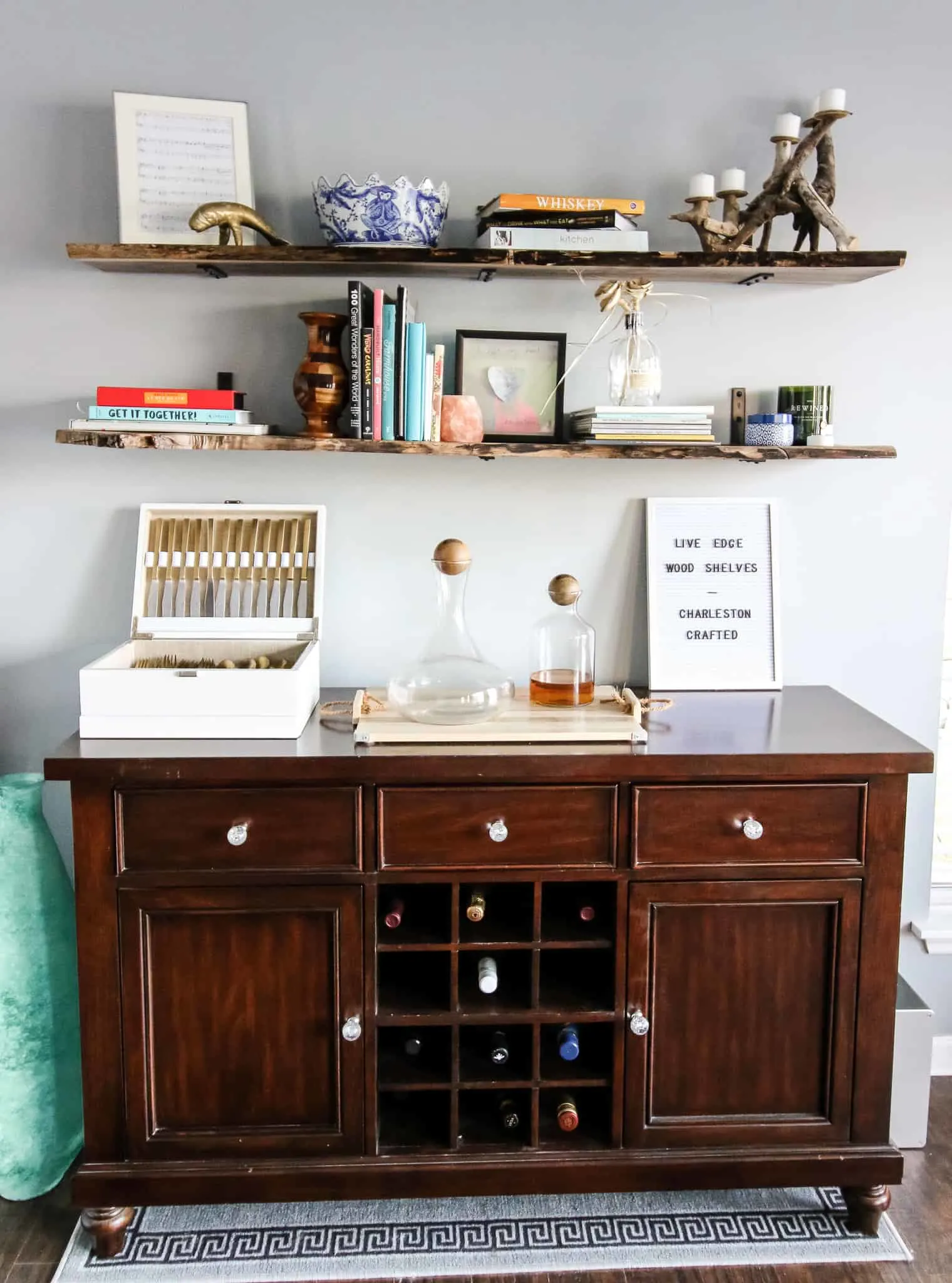 We actually ended up moving the bar into the kitchen and turning this side of the room into a playroom space. It was ok – but the main reason we moved to a home with a dedicated playroom next!