Want to build a simple lazy susan from a wood slice? Here's an easy tutorial!
For me, the holiday season is all about gathering. Whether it is friends or family, it is a great opportunity to come together and celebrate everything that you are thankful for. And, of course, any good gathering will include food.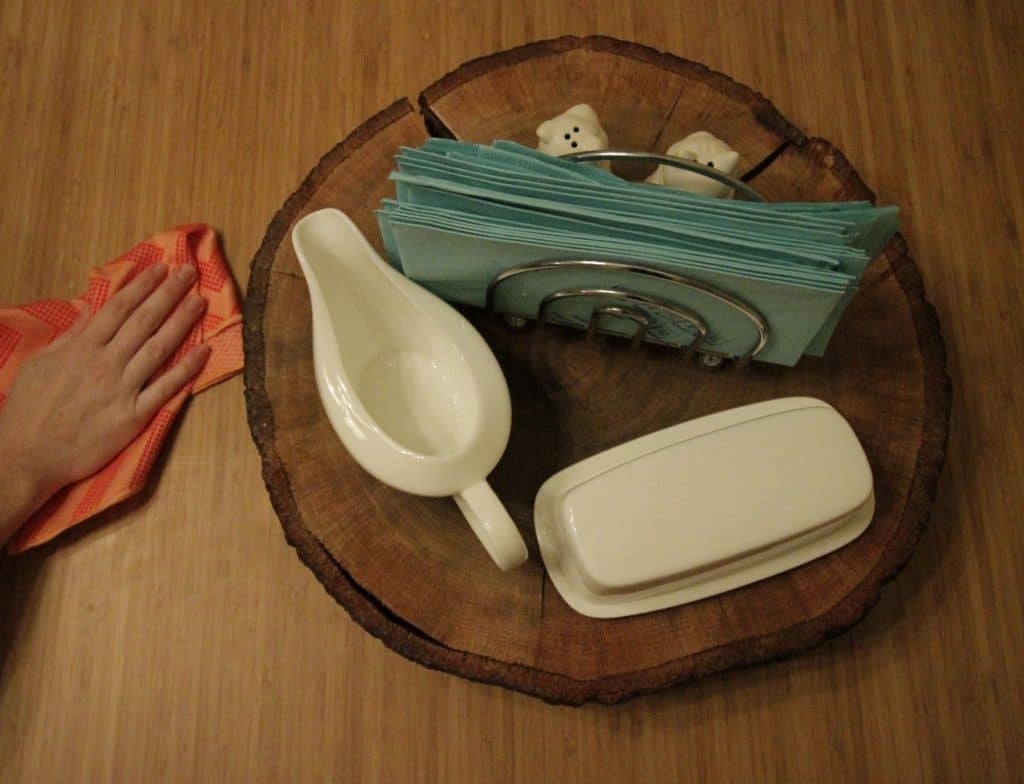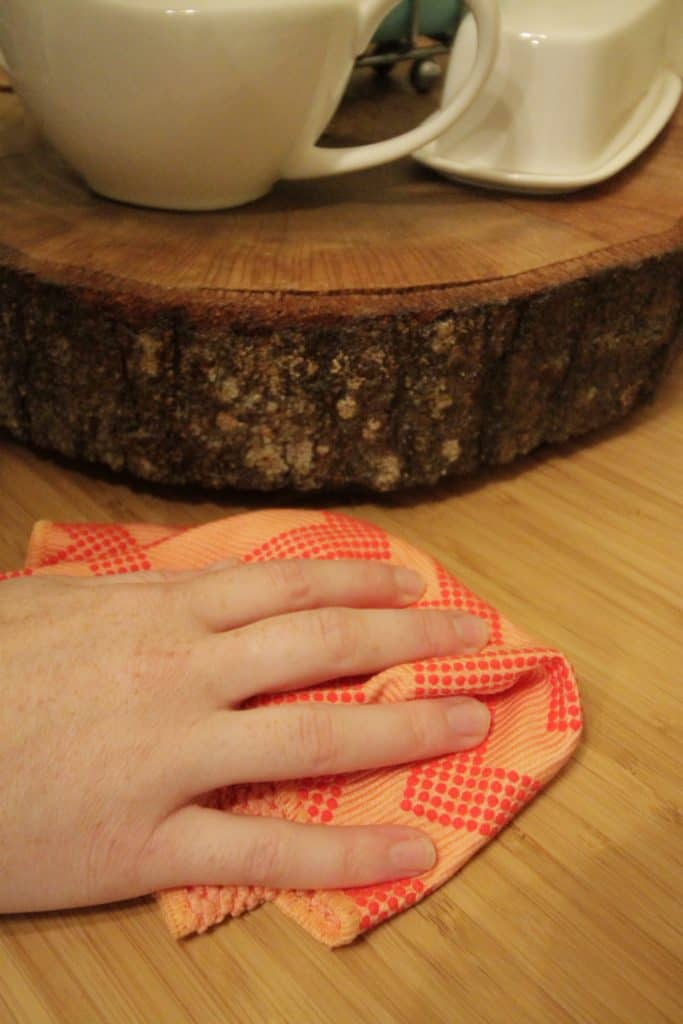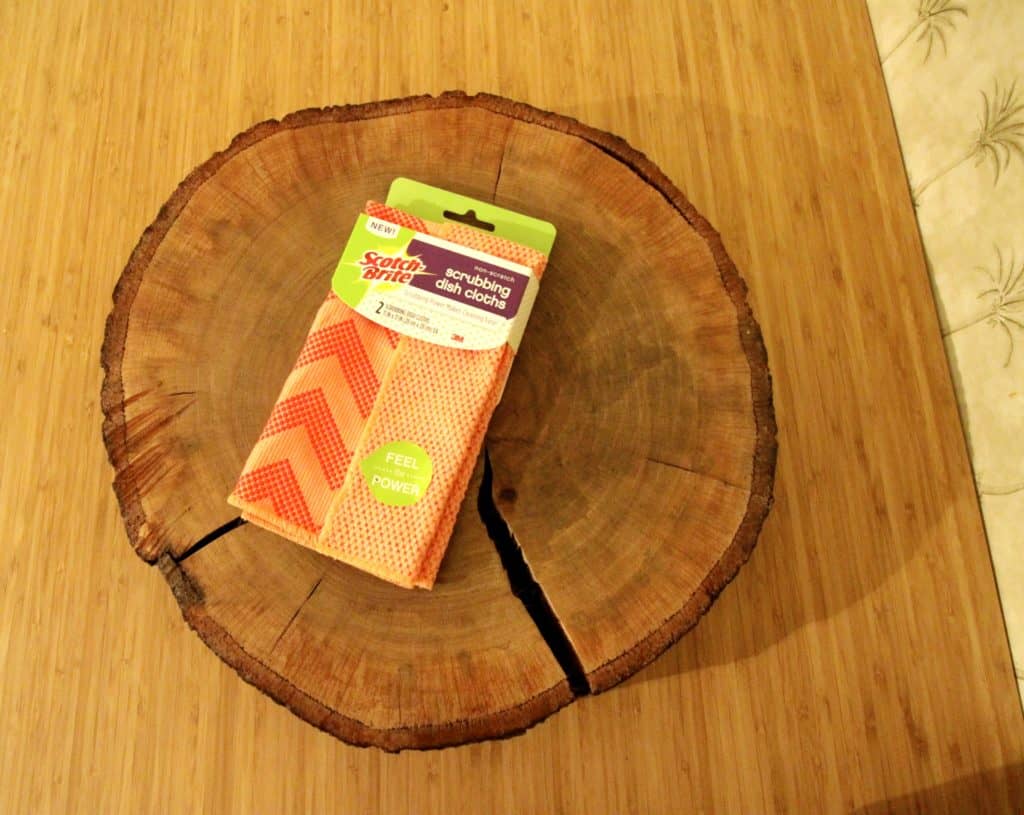 I love a lazy susan for any large table. They are perfect for sharing small items like sauces and condiments among many guests. We had a lot of trees down in our neighborhood following the hurricane and I had the idea to use a slice from one of the down trees to create a simple lazy susan.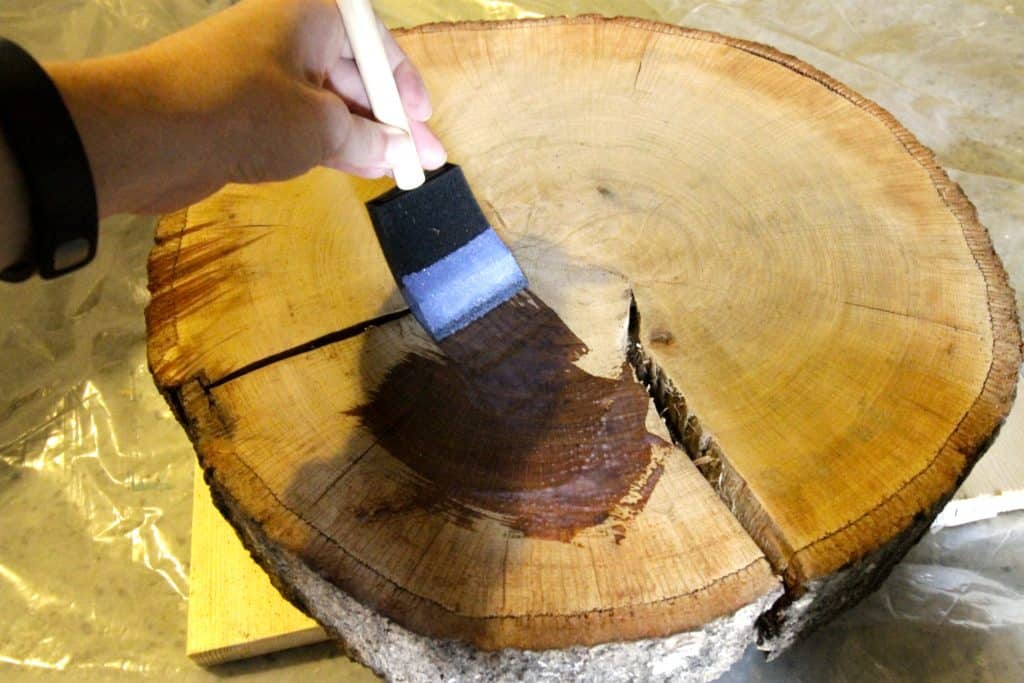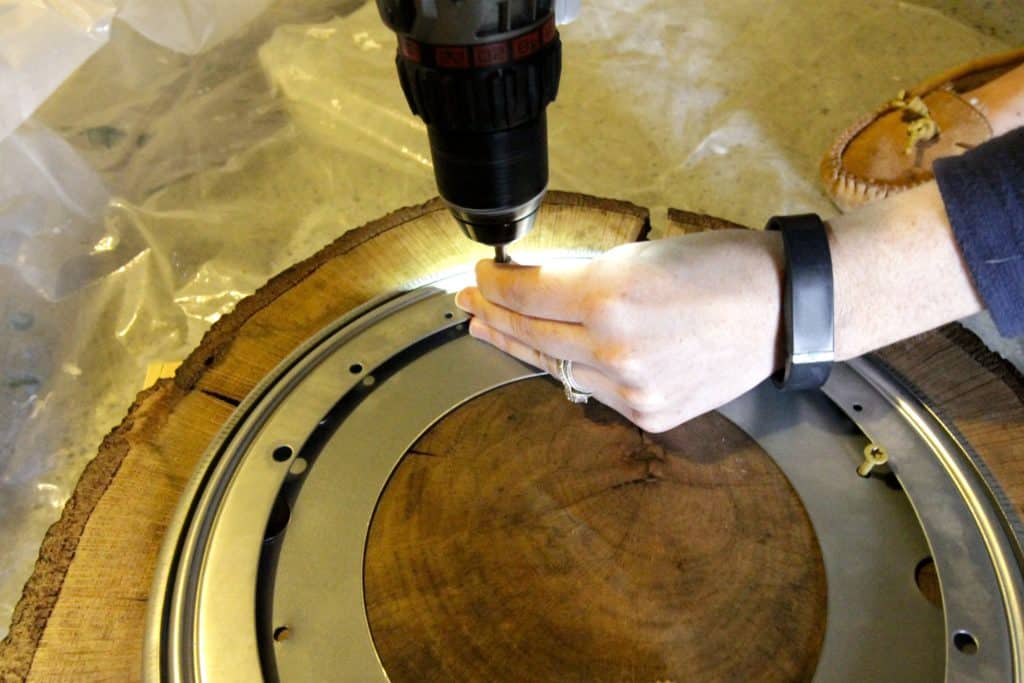 The wood slice that we selected is 15 inches in diameter and 3 inches thick. Since it is such a hefty piece, I needed a strong lazy susan base. I used a 12″ base which is advised for lazy susans sized 15-18 inches in diameter and could hold 1,000 pounds! If you have a smaller slice, you will want a smaller base. Be sure to select a base that is able to hold the weight of your wood piece.
To prepare the wood slice, I sanded it until smooth on both sides. I left the natural bark for a rustic look. We coated each side of the wood slice with 2 coats of matte polyurethane. I let that dry thoroughly before screwing the base into the wood. The hardest part was deciding which side I wanted to face up – they were both beautiful!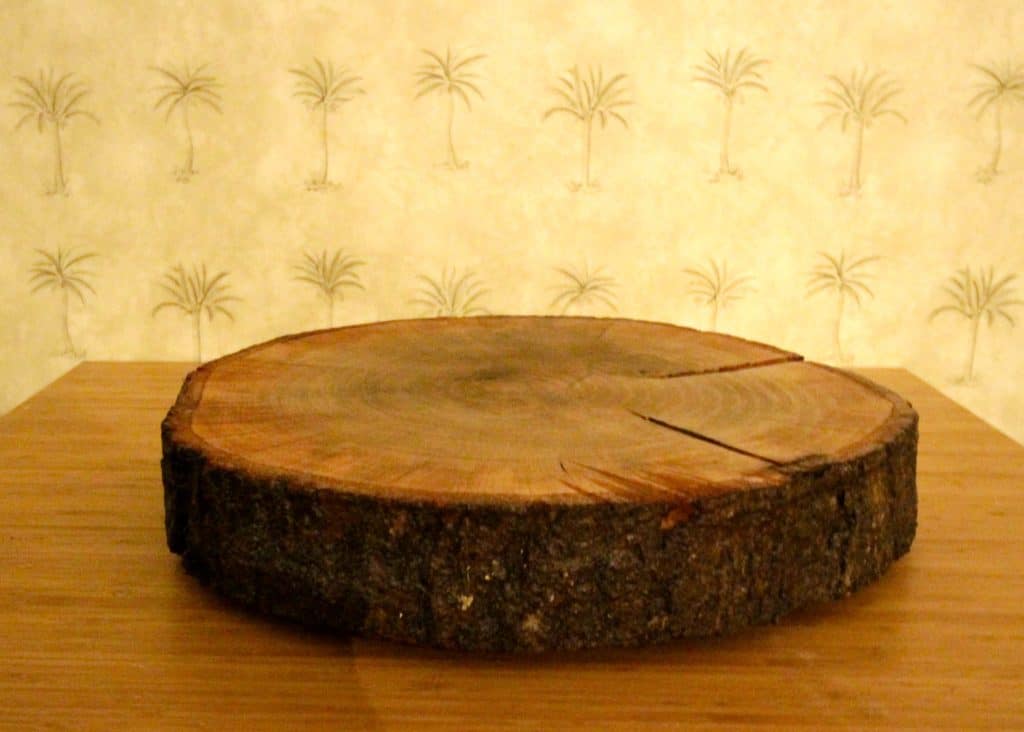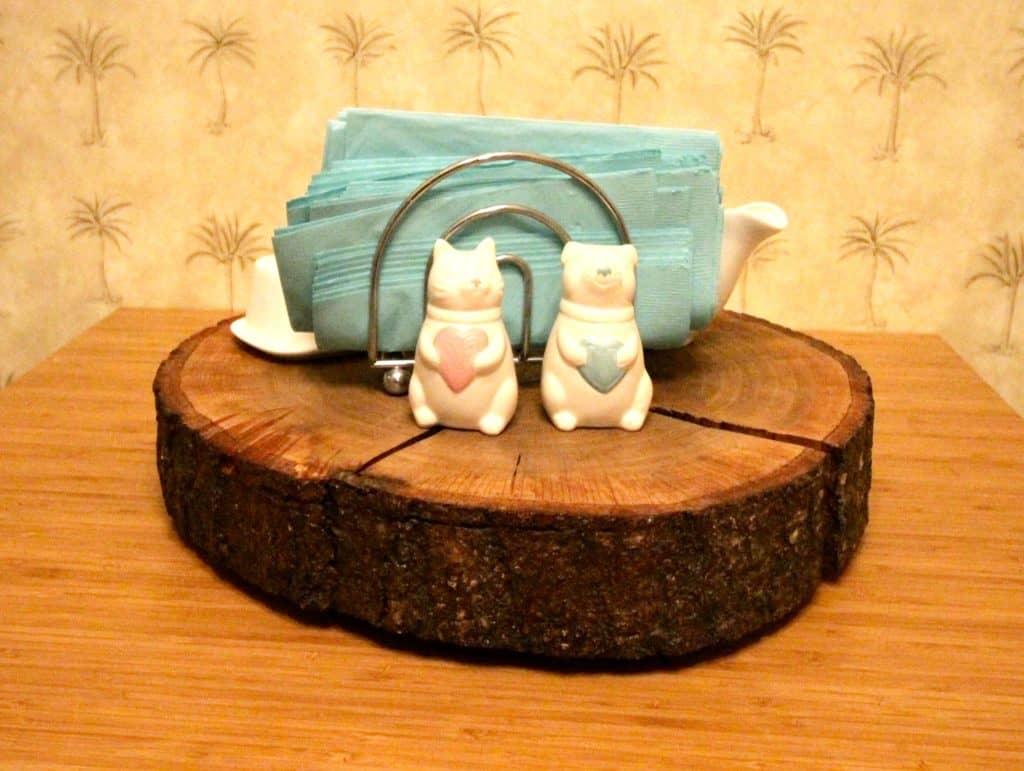 This lazy susan is living in our kitchen for now, but I know that it will be great on our (future) dining room table. I am so excited to use it with guests because it is both beautiful and extremely functional. Before you host guests, you want to make sure that your home is clean and inviting. I am loving the new Scotch-Brite® Scrubbing Dish Cloth for cleaning tough messes in the sink and across a variety of surfaces.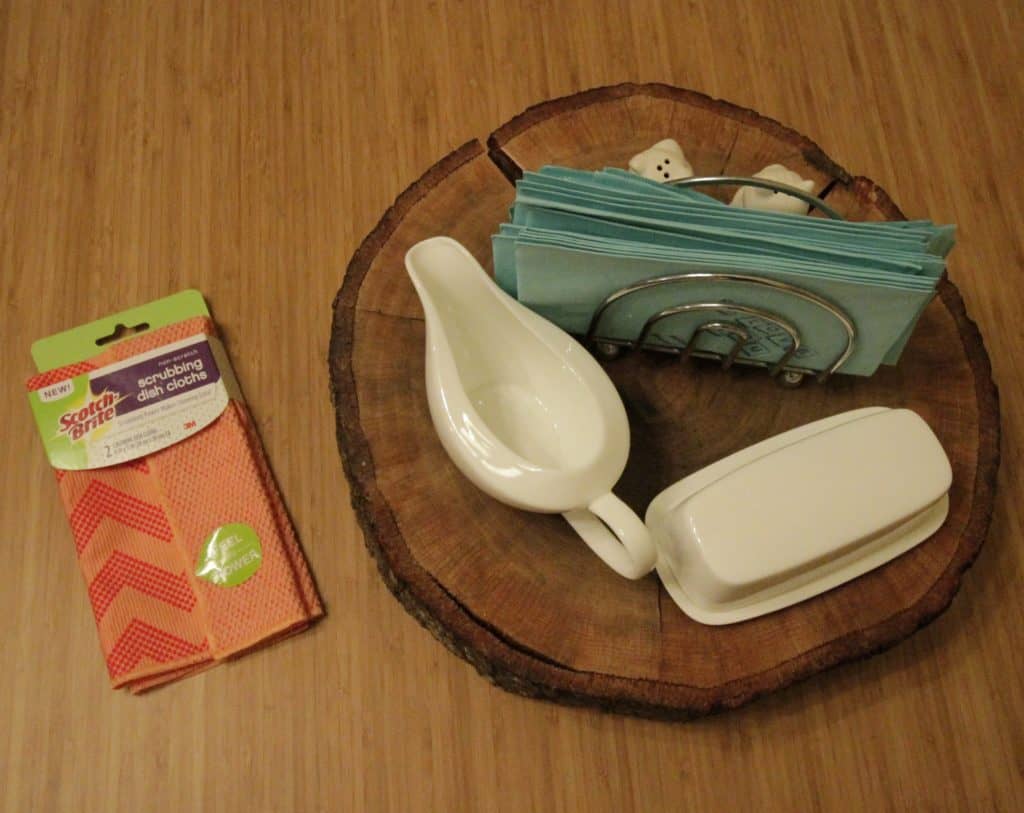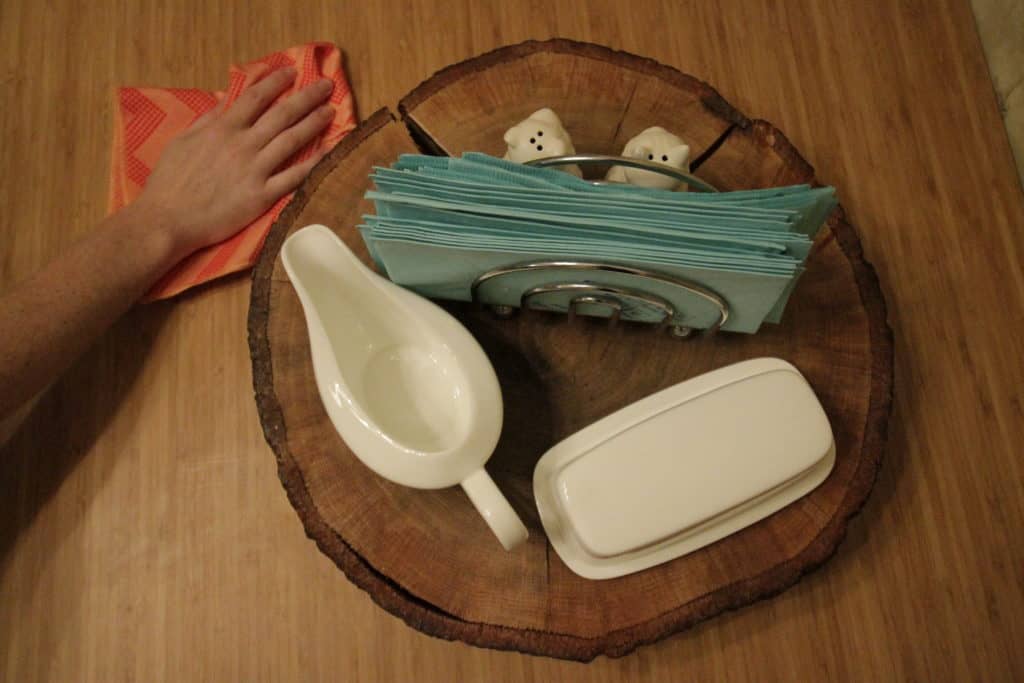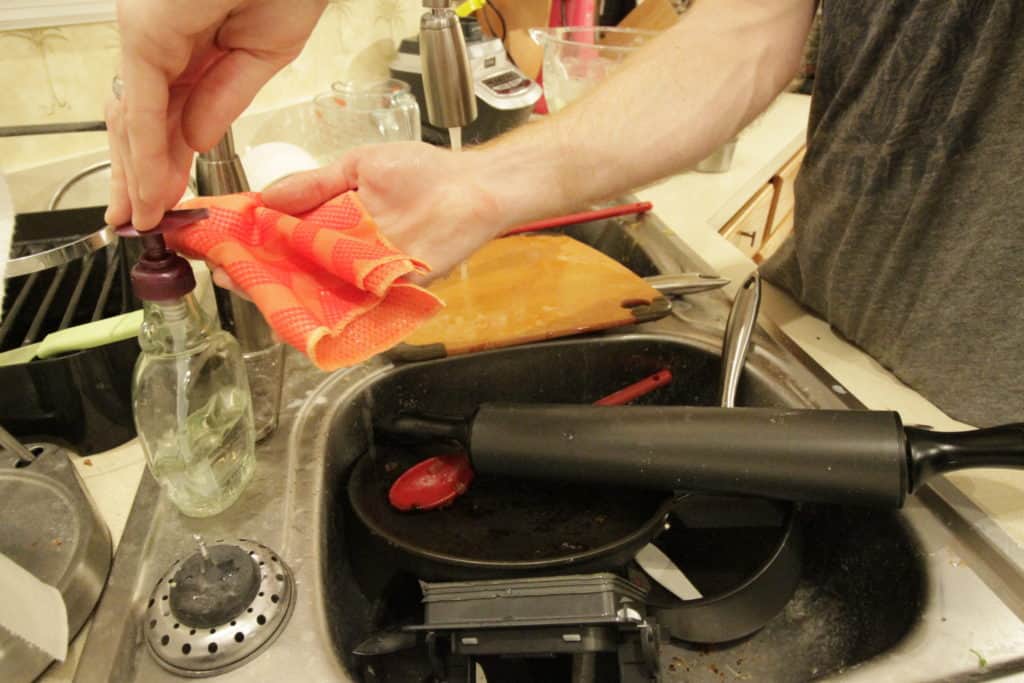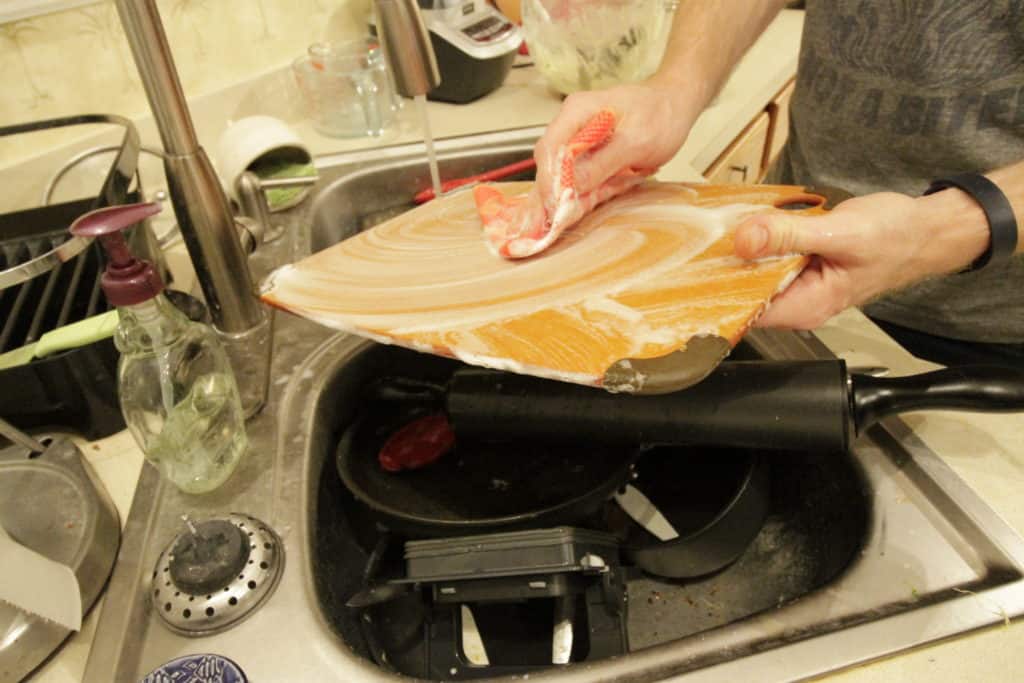 The Scotch-Brite® Scrubbing Dish Cloth is fully washable, reusable and sturdy. The premium, textured fiber dish cloth features two sides with scrubbing dots technology on one side originating from their stay clean sponges. The Scotch-Brite Scrubbing Dish Cloth's are available in a 2-pack at Walmart in the following colors for $4.97: navy, tan, gray (available online), mint (available online), and coral.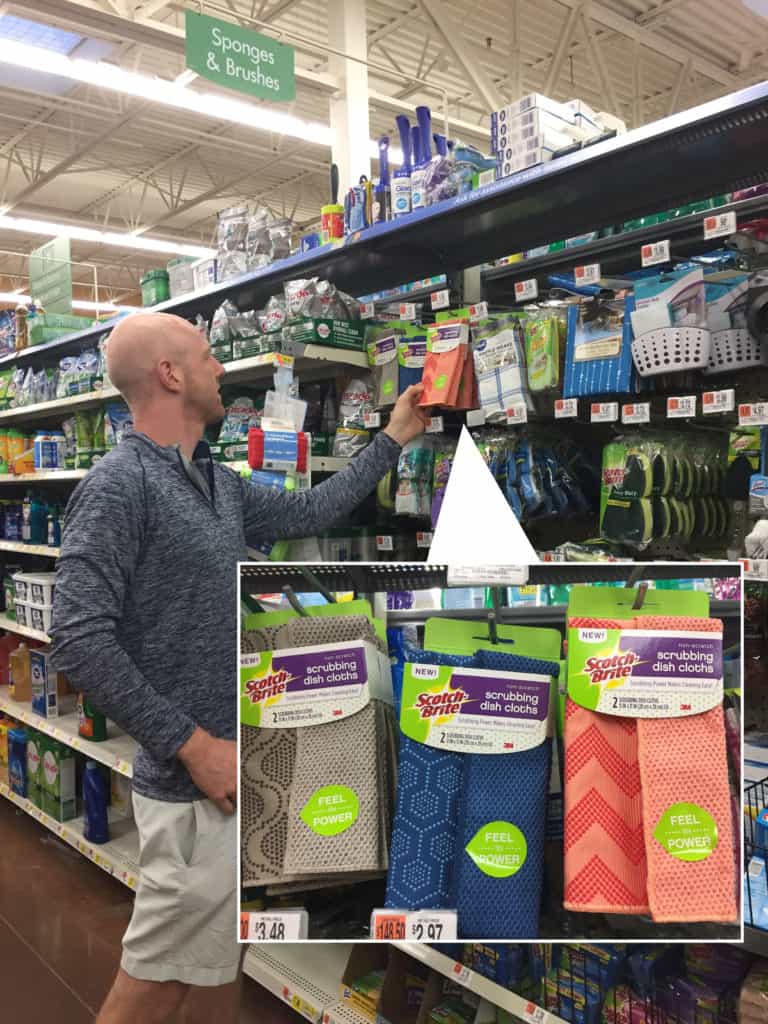 We grabbed the coral Scotch-Brite® Scrubbing Dish Cloth at our local Walmart on the sponge aisle. Use this coupon to save $1 on any two Scotch-Brite Products (Scrub Sponges, Lint Rollers and Scrubbing Dish Cloths). Check out other great recipes and cleaning tutorials here.
Be sure to click over and check out some of our other favorite live edge wood projects!