Check out this post to learn how to build a wooden stockings holder to put on your mantel for the holidays! Grab the plans on how to build a stockings holder to securely keep your stockings on the mantel!
With Christmas around the corner, it's about time to start decorating. One of the most quintessential Christmas decorations is hanging your stockings on the mantel.
Today we're bringing you the plans on how to build a stockings holder to securely keep your stockings on the mantel!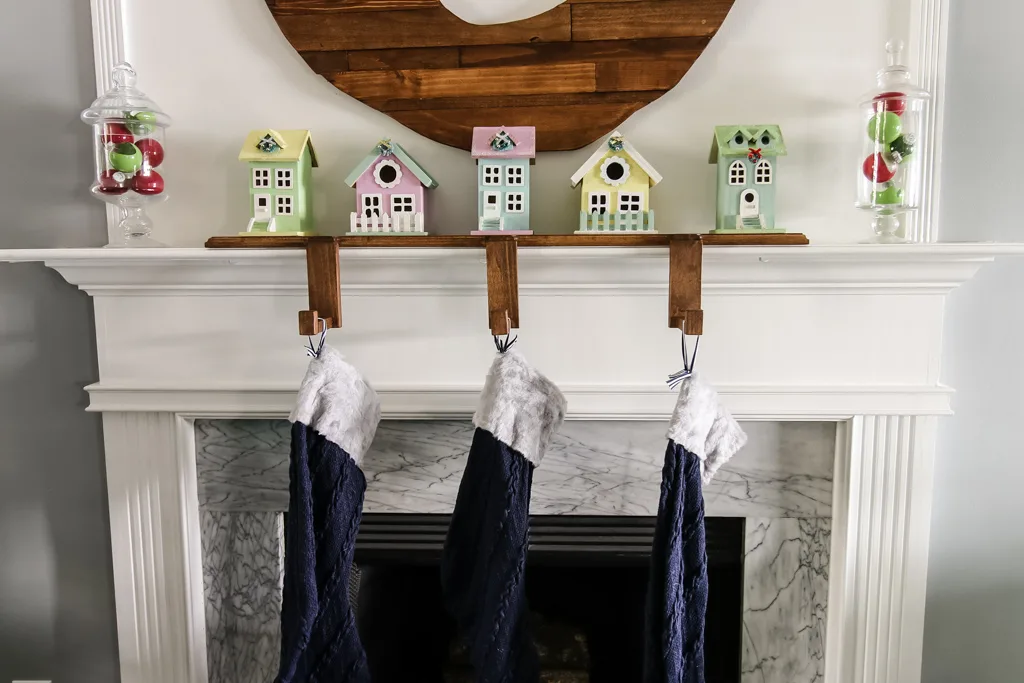 DIY Stockings Holder
The idea for this stockings holder is the create a custom piece for your home to hang your stockings on hooks but also allow for decor to be displayed on the mantel.
With this project, you'll have a customizable rack for multiple hooks and a display board on top. You can lengthen or shorten the board on top to fit your mantel and also add more hooks if needed for more stockings.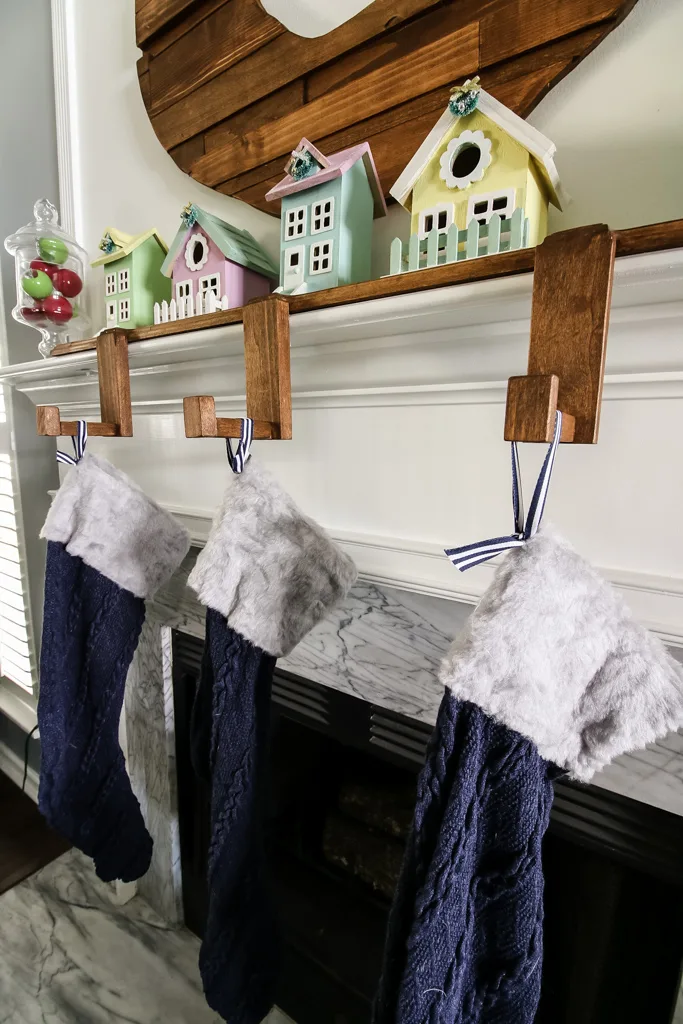 Another benefit of the board on top is to add counterweight for full stockings. When I was growing up, the stockings were hung before Christmas, but they were on the ground Christmas morning because they were too heavy for the little hooks we used once they were full. The board on the back adds weight thanks to the chunky board and the decor you can put on top of it.
Construction
To build this wooden stockings holder, you'll need just a few feet of solid hardwood, like poplar. The back base is one piece and then each hook is made of three short pieces.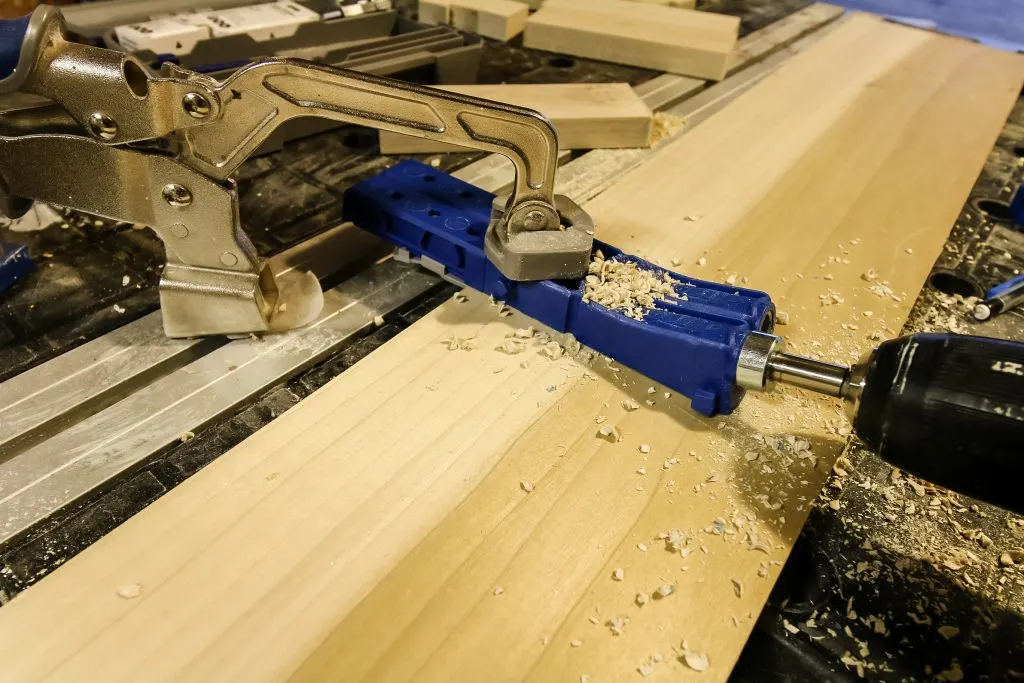 Each hook we made using the Kreg 320 Jig, which is perfect for drilling pocket holes on small pieces like these. Since the hooks are made of 2 inch wide and 1 inch wide pieces, it's easy to snap apart the 320 and use it for single holes or two holes close together.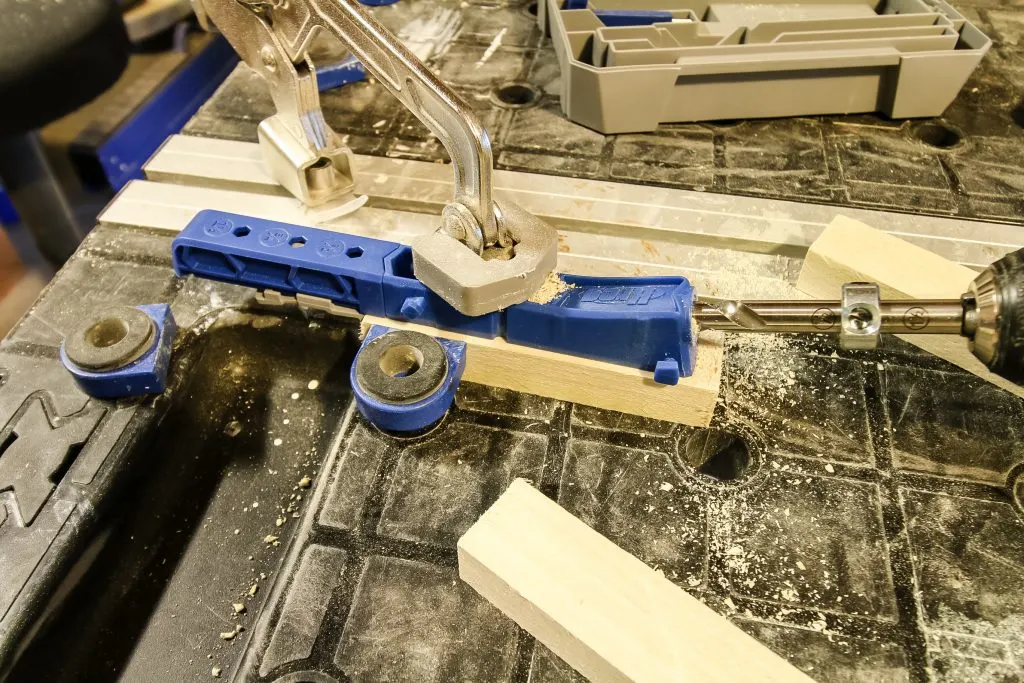 When the hooks are made and attached to the board, we used a palm router to round out the top edge. This really helps make the hooks look like they are actually part of the base, rather than sticking off of it.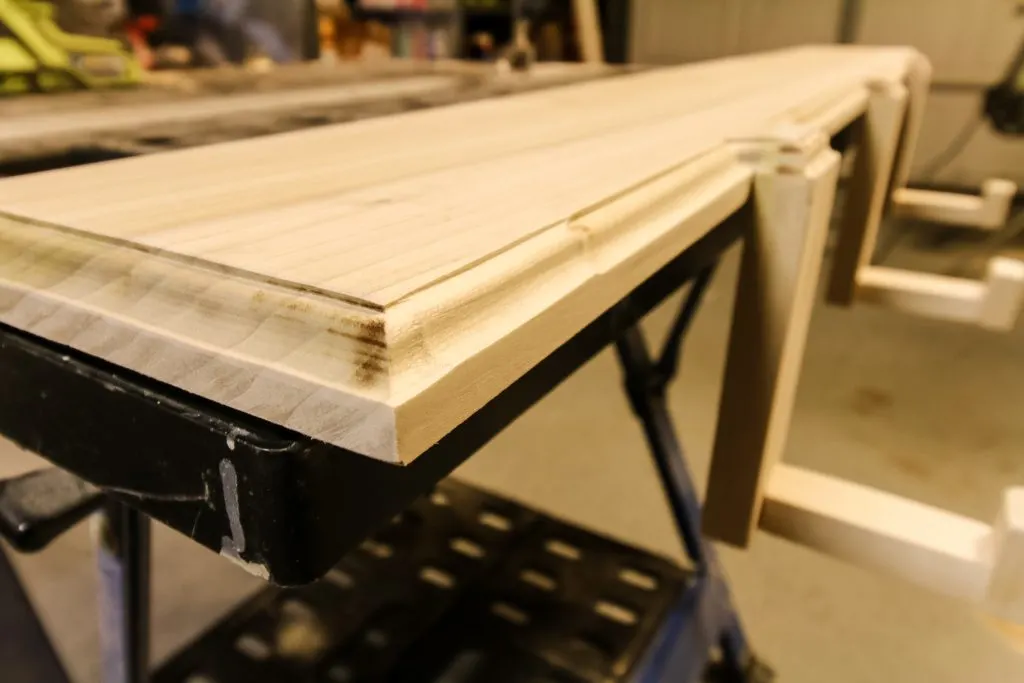 Click here to check out our Kreg Jig page to learn more about the different types of jigs and projects you can build with them!
The Plans
We've partnered with our friends at Kreg to bring you the full plans for this stockings holder. The plans are available on BuildSomething.com with full cut list and step-by-step instructions.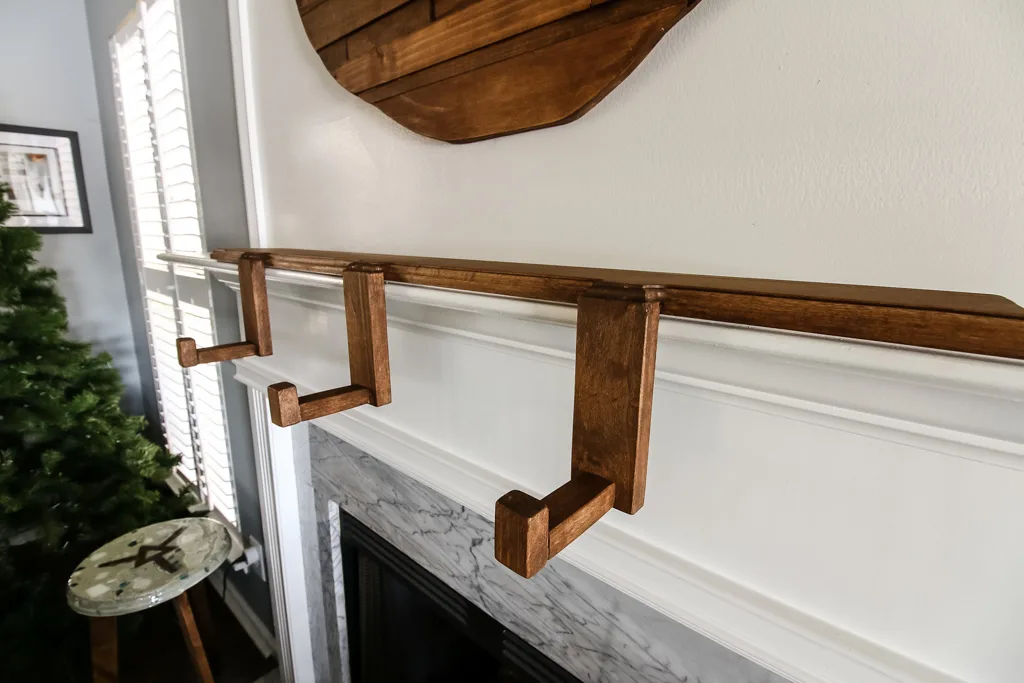 So head over to Kreg's BuildSomething.com to get the free plans for how to build this stockings holder and much more. Their website is full of easy, helpful plans from lots of amazing builders. We've got lots of other plans on there (like our waterfall cheese board, geometric coffee table, quick and easy ottoman, under bed storage, plywood desk and many more), so be sure to check them out.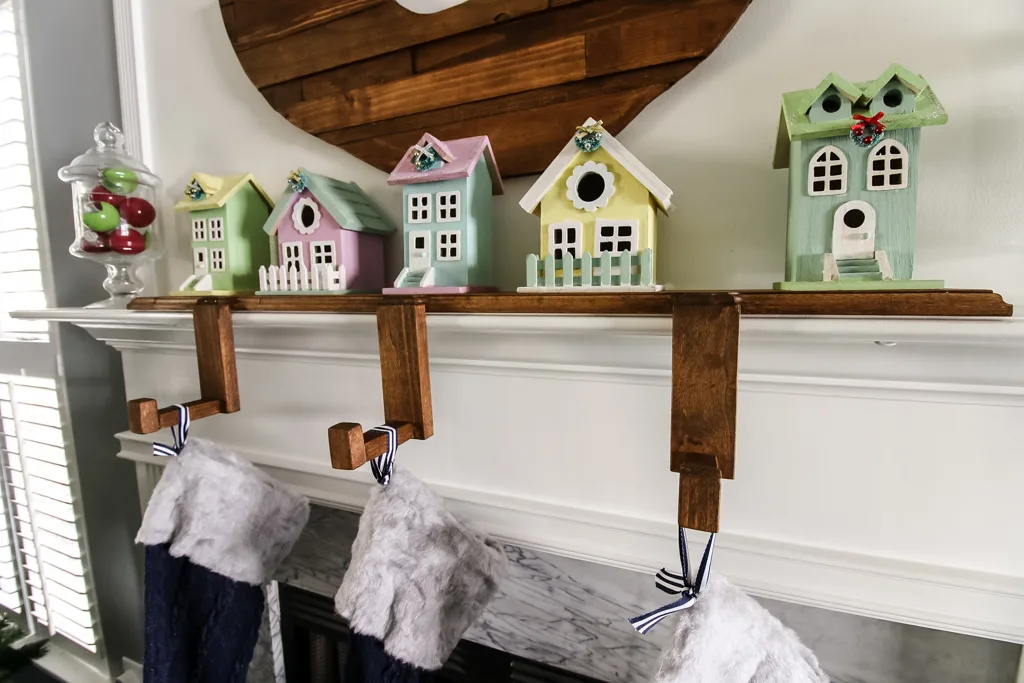 Kreg's Holiday Sale!
If you want to build this stockings holder or any of the other projects on BuildSomething.com, you're going to need a Kreg Jig. Duh! If you don't have one yet, now is the time to get one because they are offering sales on their flagship products at several stores!
Home Depot is offering a free screw/plug starter kit and clamp when you buy the classic Kreg Jig K4. Lowe's is offering $55 worth of free tools when you buy the K4 Master System. Or, if you prefer to buy straight from the source, you can get a $15 rebate on all the K4 and K5 systems on KregTool.com. So whether you prefer Home Depot, Lowe's or online shopping, go get the best pocket hole system there is!
This post is sponsored by Kreg Tool. All opinions are our own and our opinion is that we love Kreg Tool. Thank you for supporting the brands that make Charleston Crafted possible!