We love Christmas and how every family can have their own theme. With each theme comes new decor and this year we decided to add some natural tones with this wood bead garland! This wood burned bead garland also works as home decor all year round – check out this simple DIY project!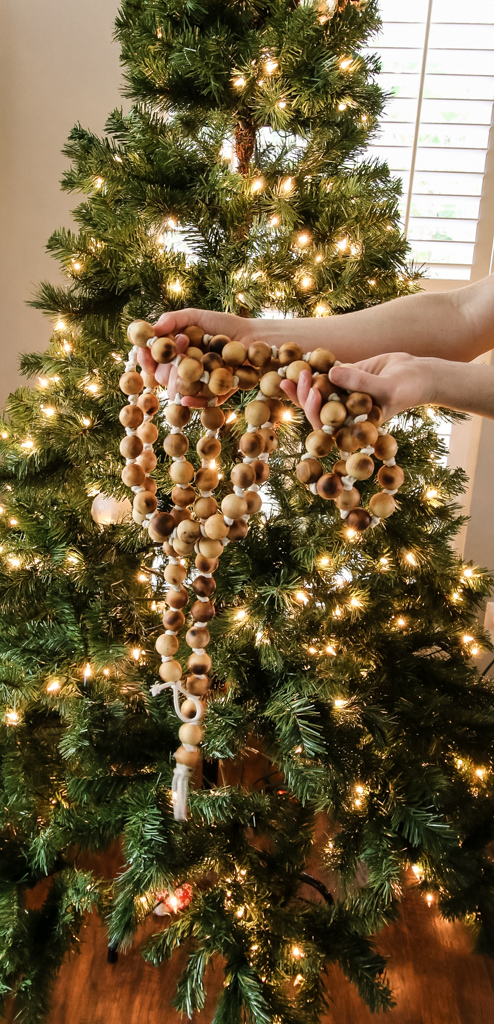 How to Make a DIY Wood Bead Garland
This wood bead garland is a really simple DIY, but you'll see later on that it requires patience.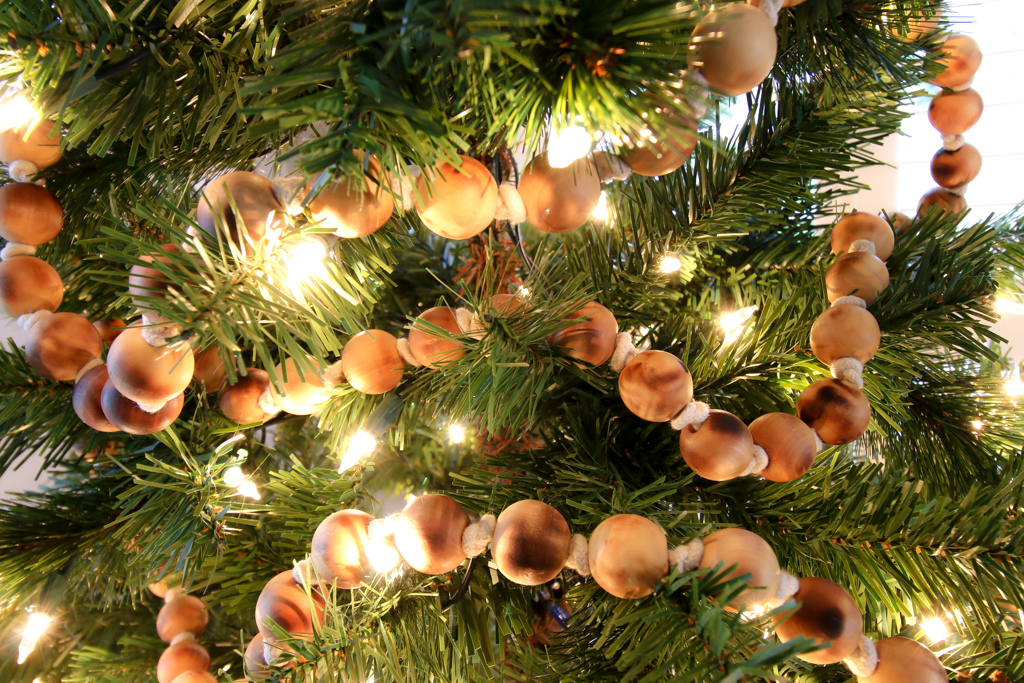 Preparing the Beads
We started by purchasing some plain wood beads with pre-drilled holes. There was nothing to these and they needed sprucing up. To do that, we decided to "roast" them like chestnuts!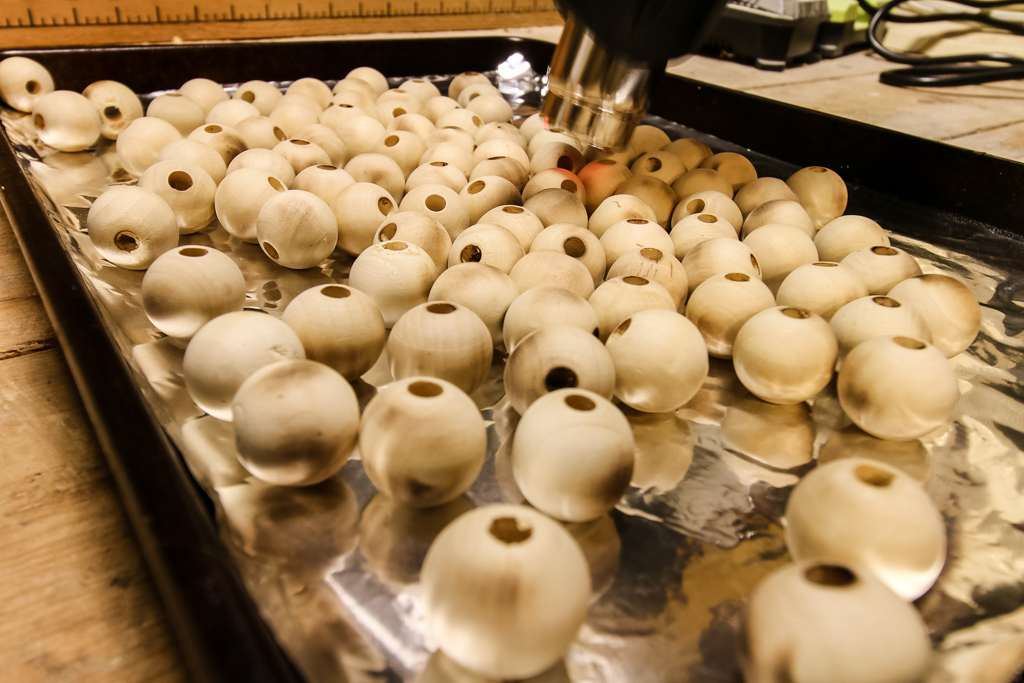 We laid out a piece of aluminum foil on a sheet pan and spread all the wood beads out. Then, we fired up our heat gun and started to slowly and lightly burn all the beads, just like we did with this wooden trough centerpiece. This was harder than I thought because the fan from the gun kept moving the beads around!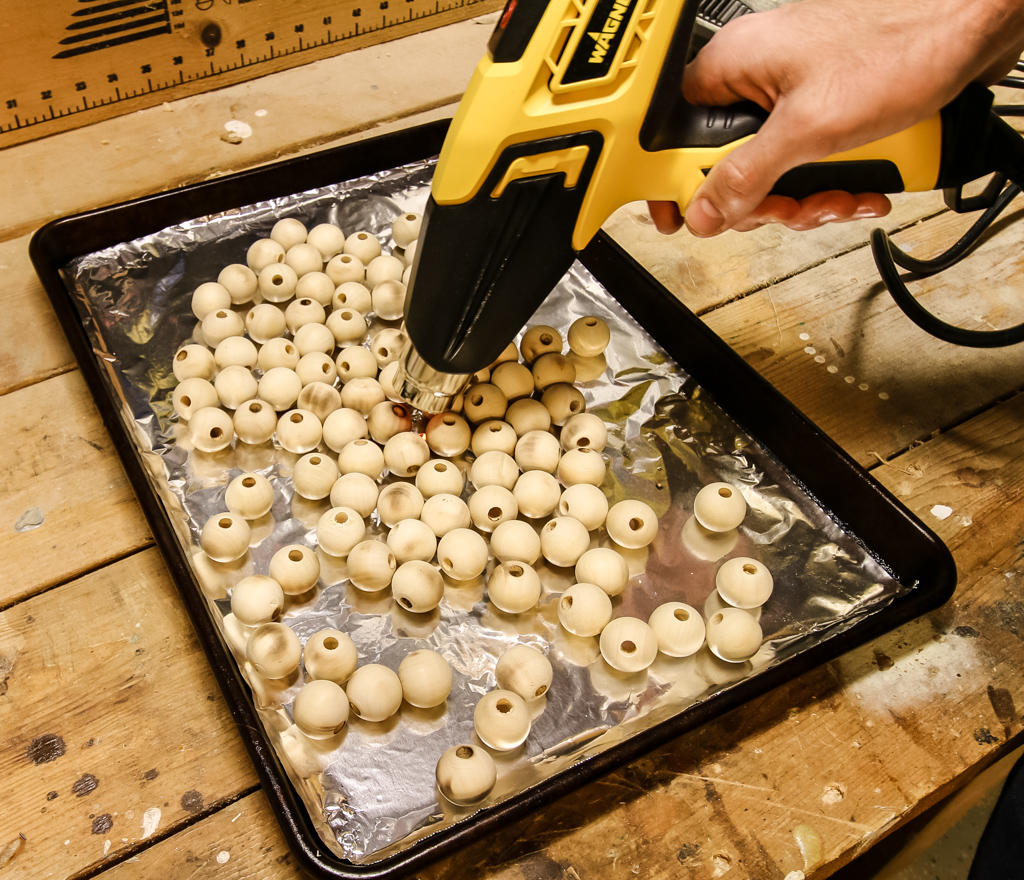 When they were all at their desired level of toastiness, we put them in a bowl and dribbled Walrus Oil all over them.
Be sure to check out our full Walrus Oil cutting board oil review.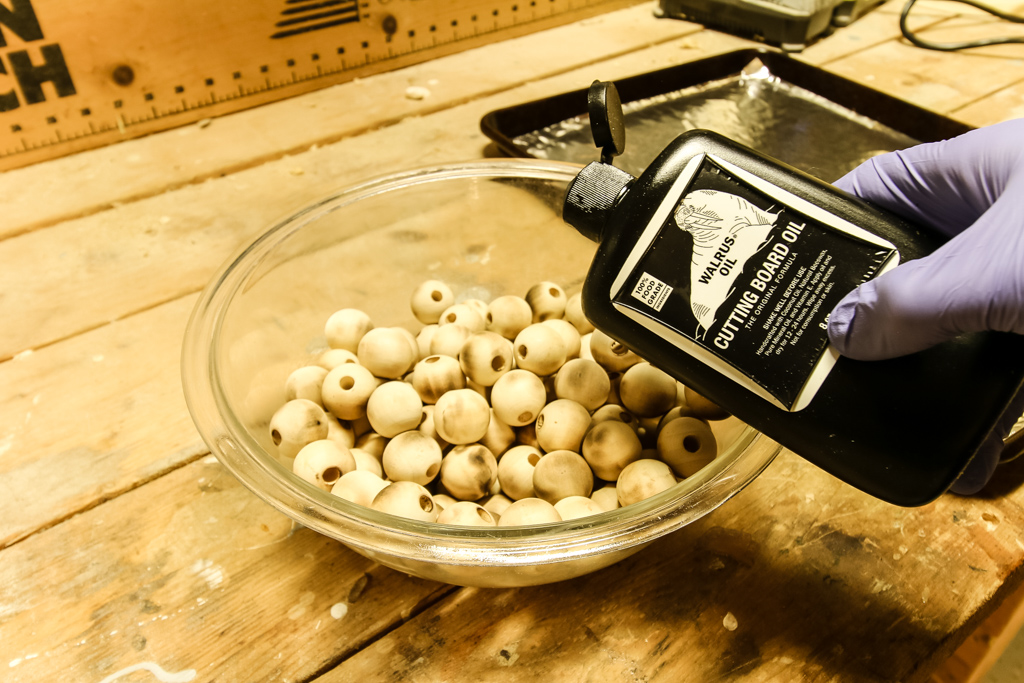 We popped on a pair of latex gloves and dug in, rubbing the oil all over each bead and then putting them back on the sheet pan to dry.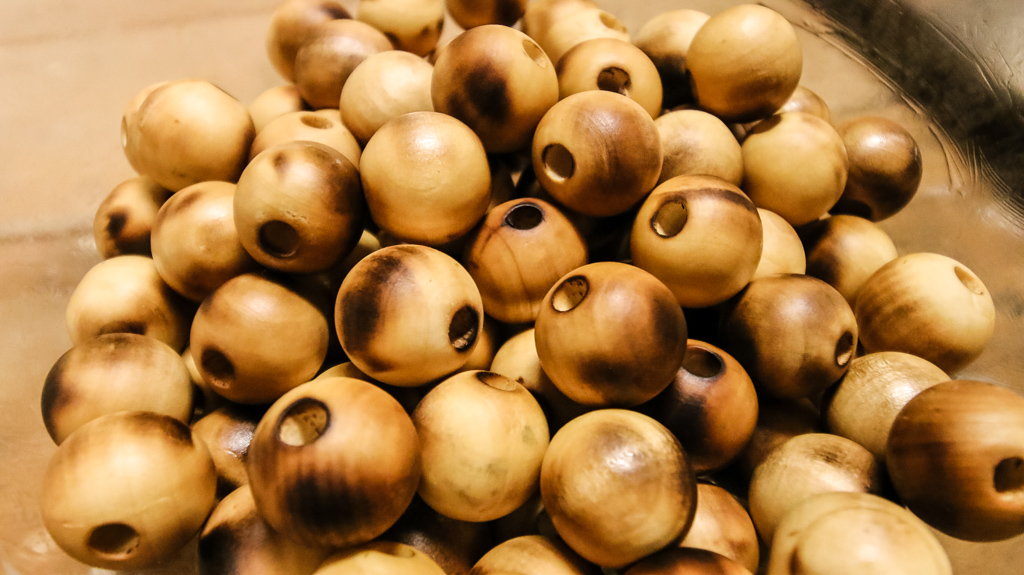 Stringing the Garland
Here's where the patience comes into play. We knotted off one end of macrame rope and then slid a bead down to the knot. Then we tied another knot right on the other side of the bead. Then we did that again.
And again.
And again.
We finished off the garland by continuing this process all the way down the rope and tying off a knot on the far side.
Ways to Display Wood Bead Garland
We found there are several ways to display wood bead garland as home decor. The obvious answer is wrapped around your Christmas tree to give an elegant, rustic feel.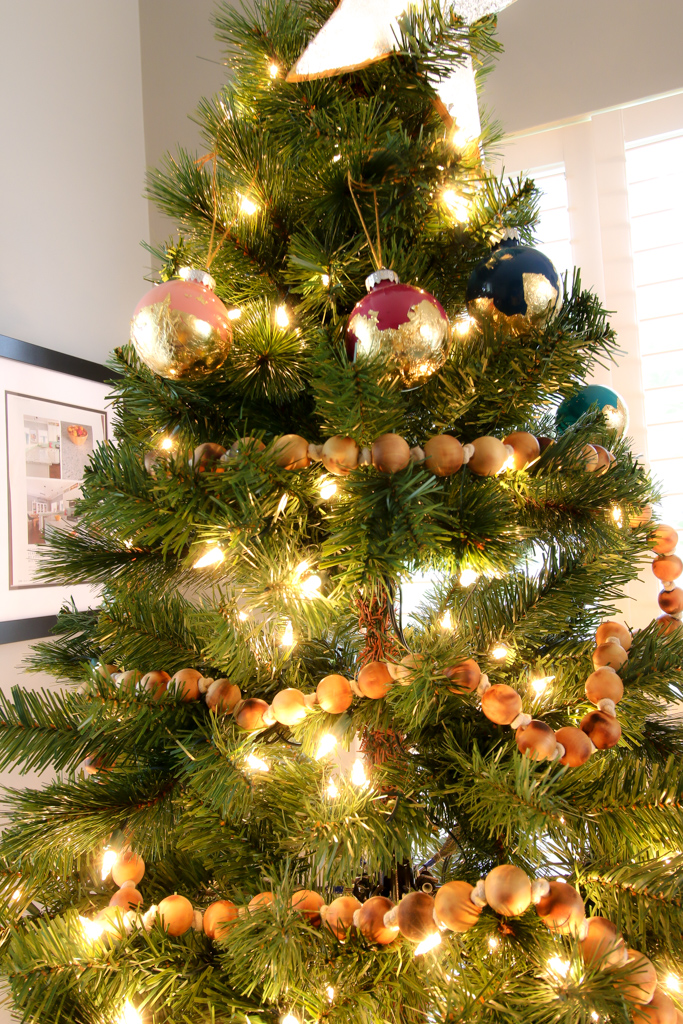 We also found that the garland looks great strung over a door knob or in a bowl. Just adjust the length of your garland accordingly!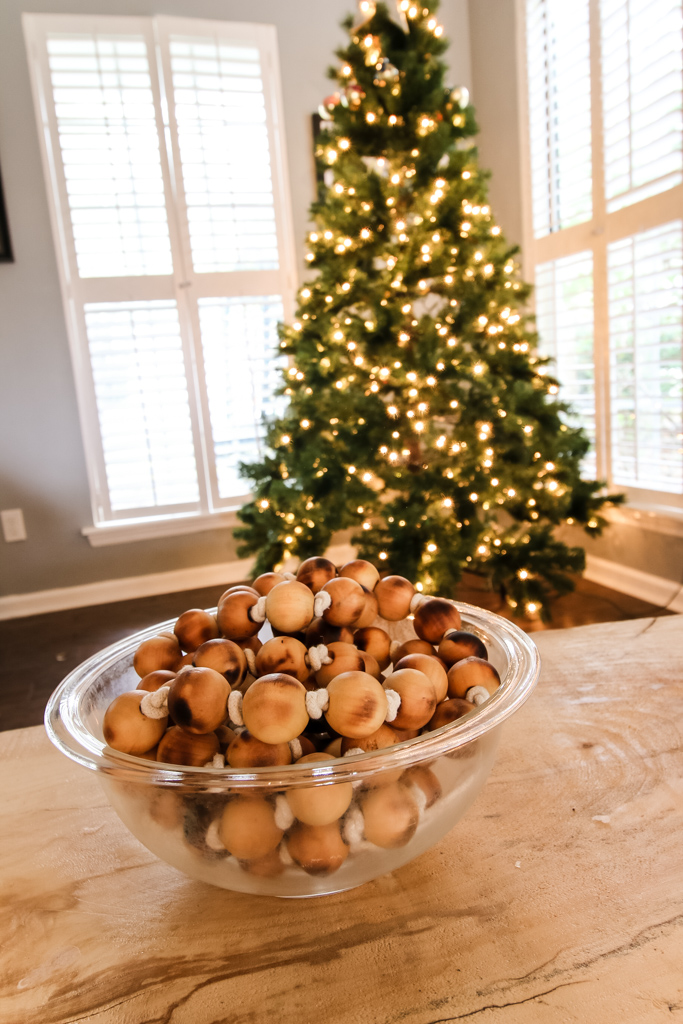 You can also add a tassel! If you are interested in making a wood bead garland with tassels, here is how I like to make tassels from embroidery floss.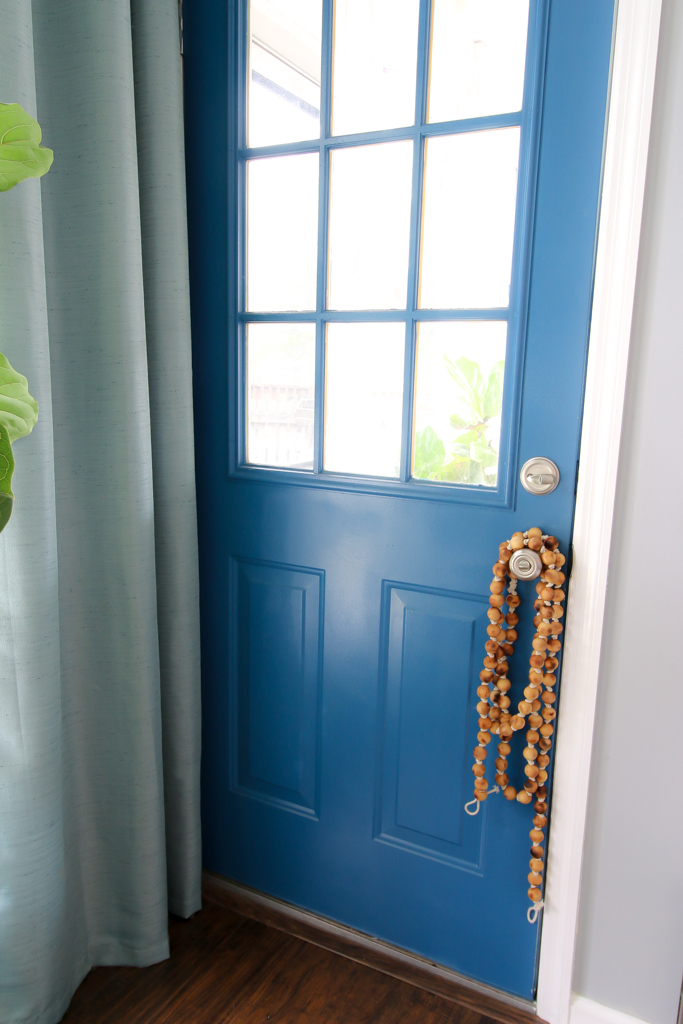 If you want a different look, you could mix it up by using large beads or small beads. You could also try different colors of bead string for a unique look!
Love Christmas? Click here to get FREE printable funny gift tags sent to your inbox!
These are perfect ways to keep the garland out all year long. This piece is especially perfect with a boho style of home.
This wooden bead garland is easy to customize and use in your holiday decor and we hope you love it. Happy Holidays!