Warning: this post might be tough to get through if you are a vintage furniture lover! Why? You might remember that I found this vintage peacock chair on the side of the road. I was so excited to rehab it, but as I really looked at it, I realized how damaged it was. The whole back was shredded. The seat wasn't strong enough to hold a potted plant. I was getting instagram messages begging me not to paint it, and I couldn't even figure out how to make it structurally sound in the least.
I did some research (and posted on facebook, instagram, and reddit) looking for ways to replace and repair the rattan. It was so damaged that almost all of it needed to be replaced. Even the arch shape at the top had separated from itself and was irreparable.
Once I decided that the back was un-salvageable, I focused on what I could save – the base. I really wanted to make a raised plant stand (so it would be just like a backless chair for a potted plant) but the bottom was not strong enough to support anything. I could have reinforced it with plywood, but you would have seen it right through the loose weave.
So, I decided to flip it upside down and make a basket. It's not as unique as a peacock chair, but it was still saving it. Even just using the base, I had to do a lot of repairs.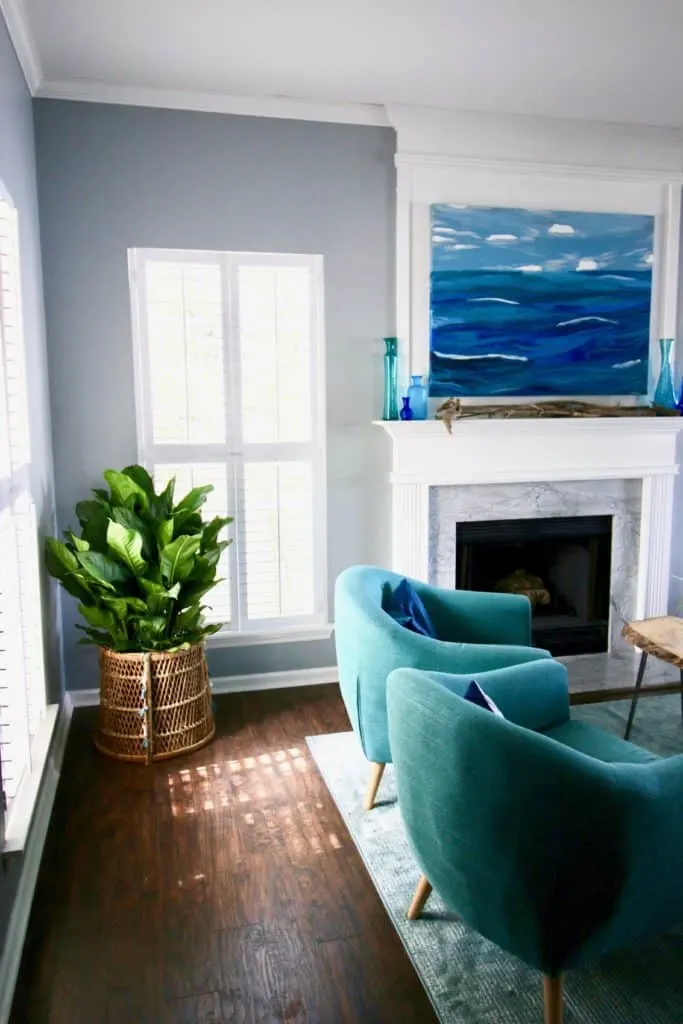 What to do with a Damaged Vintage Peacock Chair
The first thing that we did was use our Ryobi Reciprocating Saw to remove the back from the base.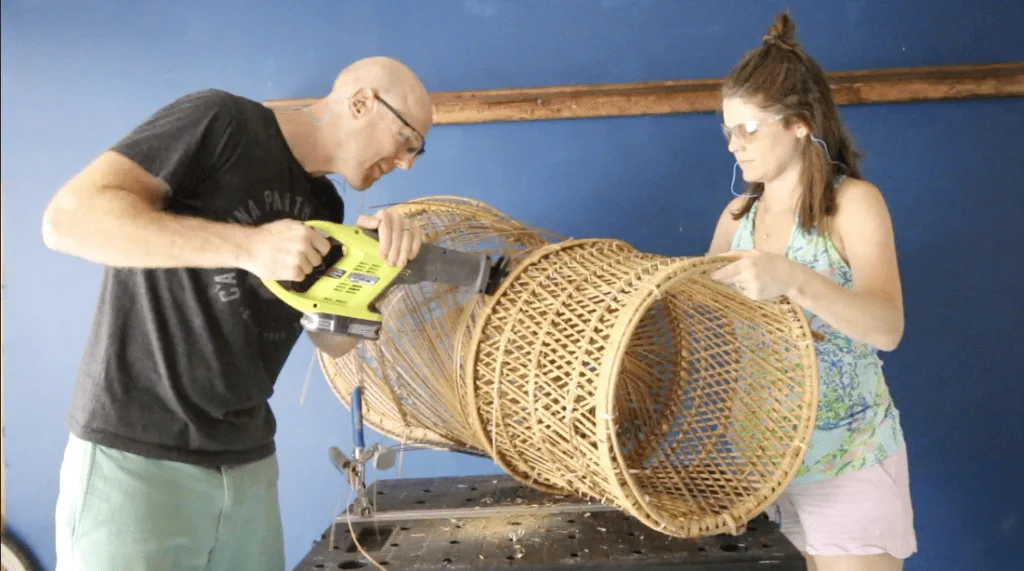 Next, I used garden shears to trim any small pieces left sticking out.
I went around the whole basket with gorilla glue to repair any loose pieces that I could.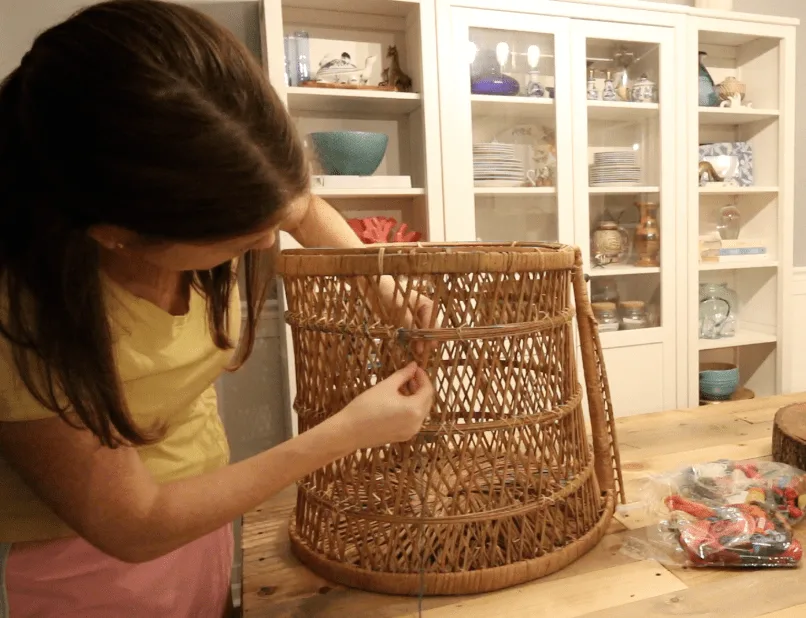 Finally, I used embroidery floss to add a bit of color to the weave. This took a lot longer – and a lot more string – than I anticipated, just FYI.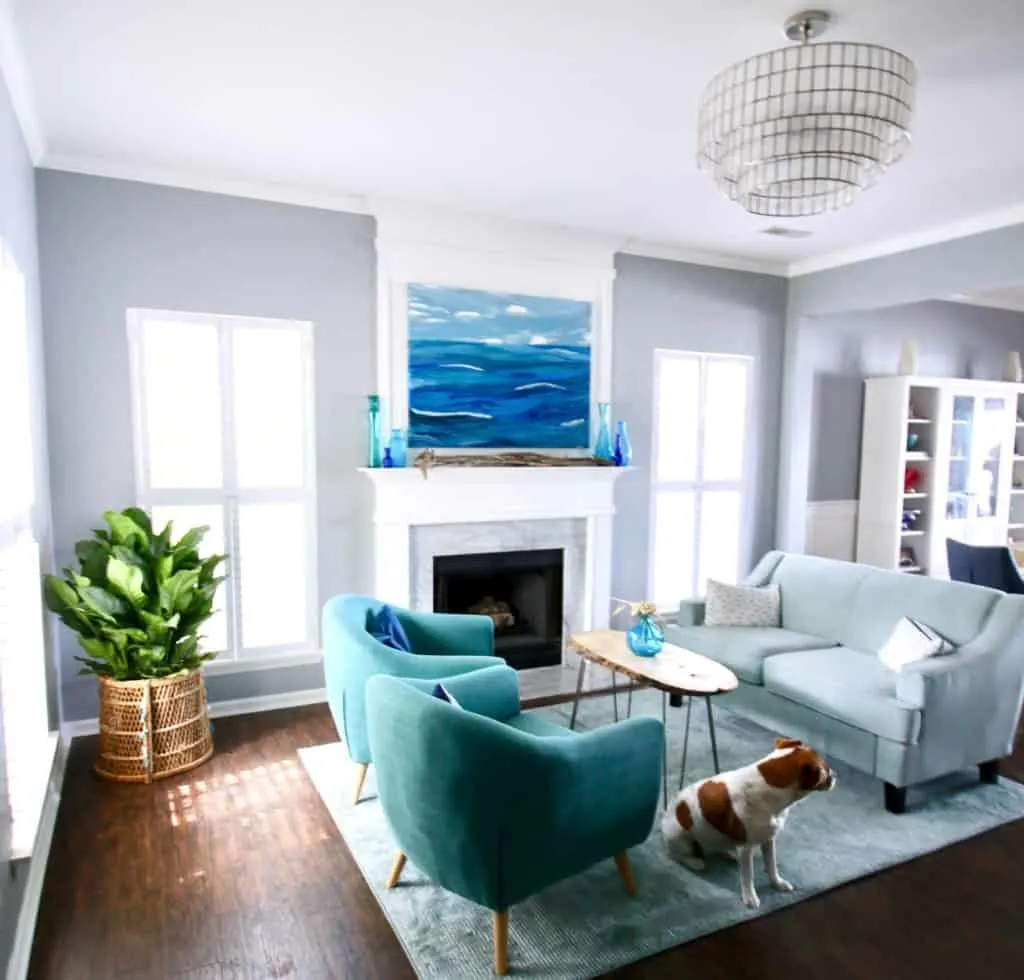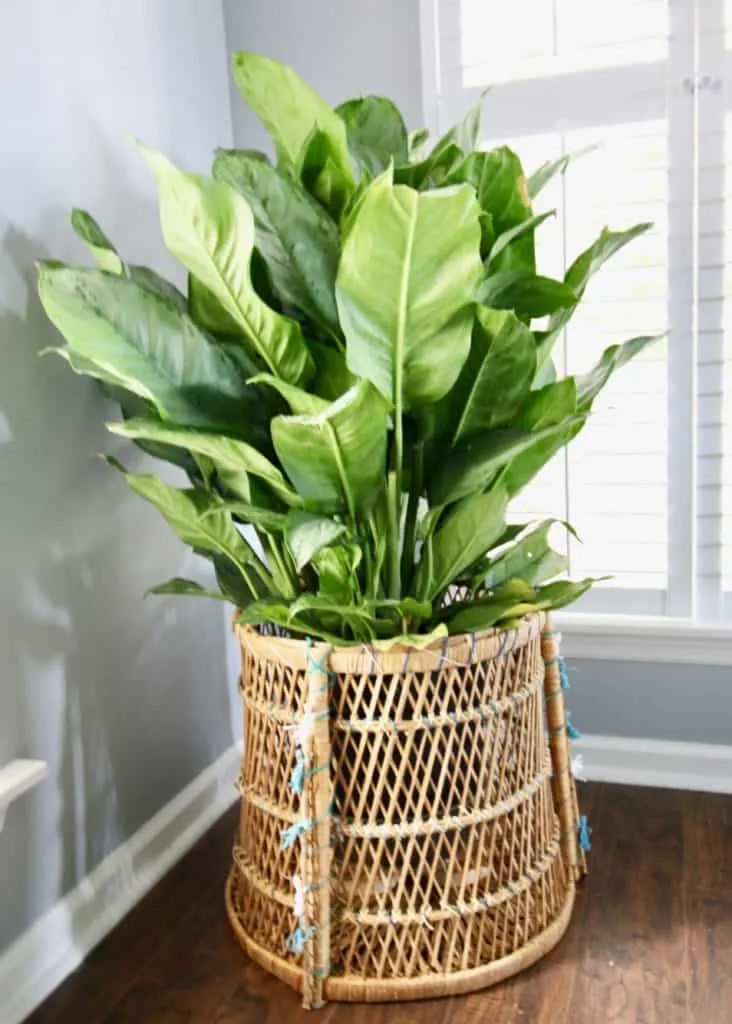 I put the basket in our front room with a plant on it. We are playing musical plants lately, trying to find the perfect spot for each plant's light needs.
It would be the perfect spot for a fake tree!
This video chronicles the entire project:
I hope that this post doesn't make you cry – believe me, I wanted to save the vintage peacock chair. Instead, I did my best to give it a new life and keep at least most of it out of the landfill.
Want to learn to flip furniture for a profit? We have a whole resource library of files to help you get started! Sign up for free:
Love this project? Here are some other DIY plant holders:
Scallop planter from pallet wood
Foot stool to a herringbone plant stand
What would you have done with this damaged vintage peacock chair?