Want to make a pallet wood planter? You'll love this simple scalloped DIY version!
Planters come in all shapes and sizes and now I'm throwing a scallop shaped planter into the mix. The best part was I made it for free entirely out of a pallet that was leftover from our shipment of concrete for our patio.
I love how this DIY scalloped pallet wood planter turned out and how easy it was. The whole thing was easy and free and you can make one from the next roadside pallet you find!
Click here to pin this project to your pinterest board!
DIY Scalloped Pallet Wood Planter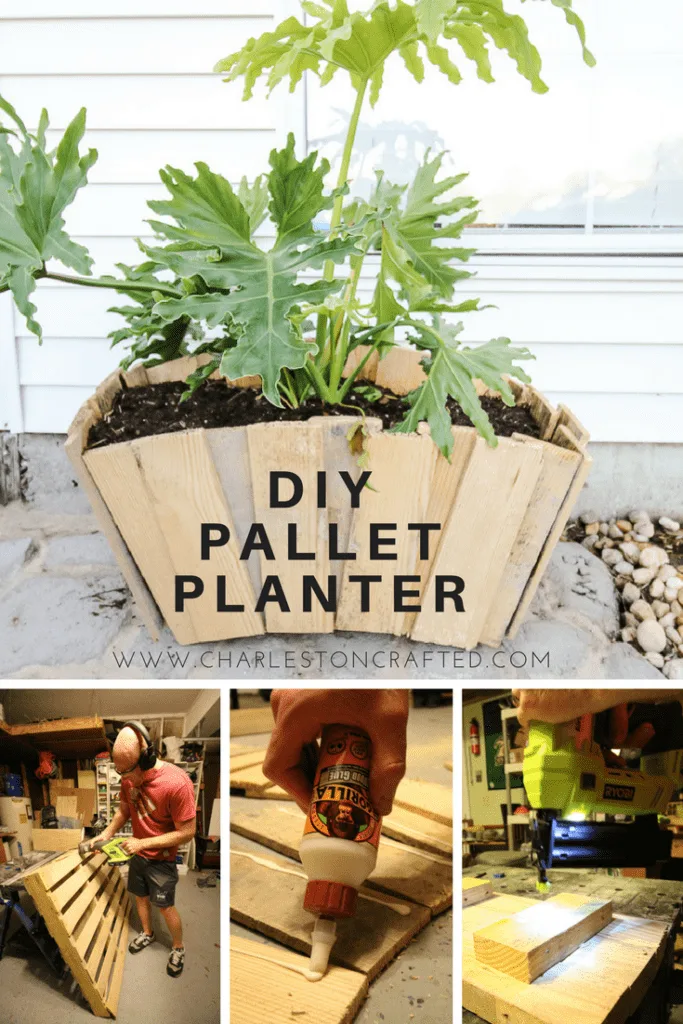 Be sure that you pick a decent looking pallet. Some are really gross. This one was clean and in good shape.
The first thing I did was to break down the pallet quickly. I used my reciprocating saw to cut down the pieces from top to bottom inside the support beams creating a bunch of pieces that were roughly the same size. Any kind of saw would work!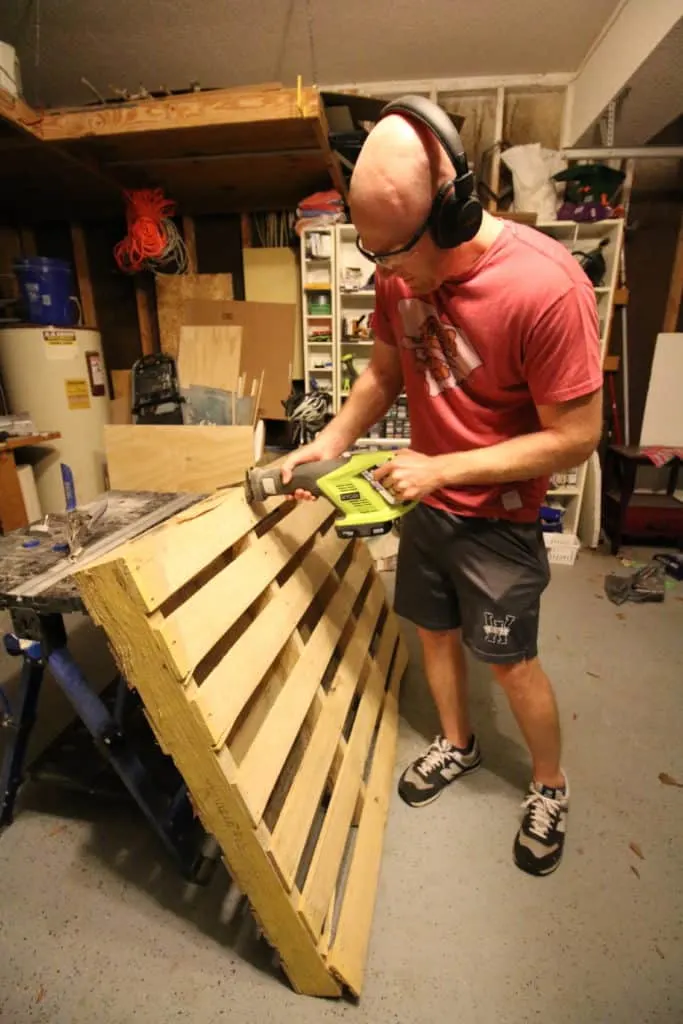 Then I took two of the 2×4 pallet supports and pried off the remaining scraps of wood and nails so I could used those for the base of the planter.
I cut one of them into three equal pieces and cut two pieces from the other one that were no longer than the width of the three boards.
I nailed the shorter 2×4 pieces into the three other 2×4 pieces to make this into a base.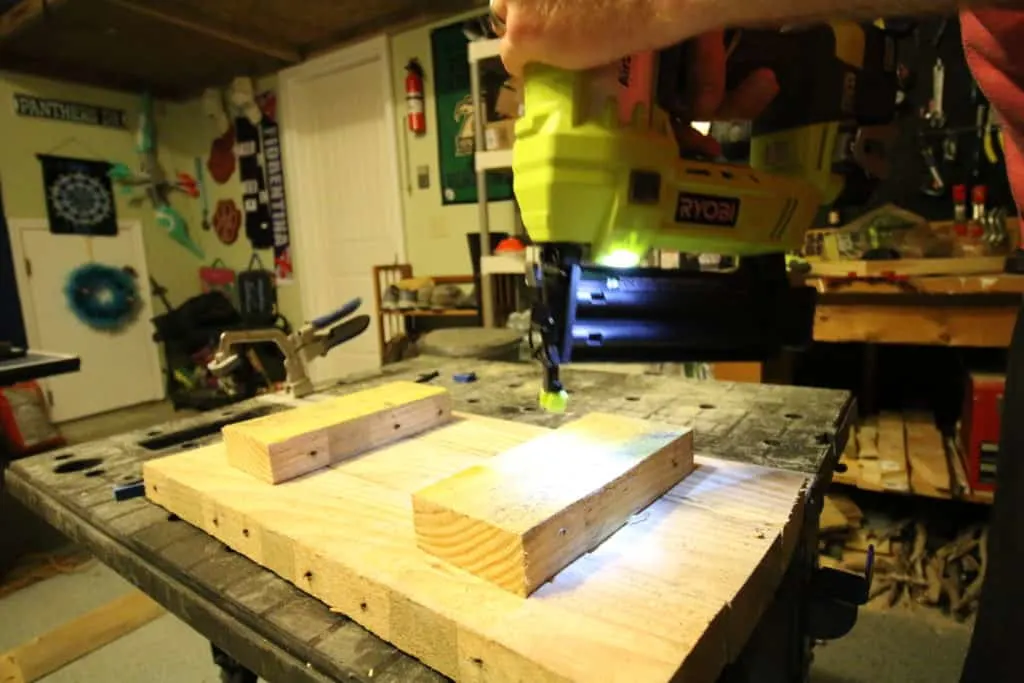 Then I created the scalloped sides. I laid out five boards in a fan shape, then squirted a bunch of wood glue onto their inner edges.
Next, I laid four boards on top of them to cover the gaps and get glued on. I made two this size and two with one board less on each level for the other sides.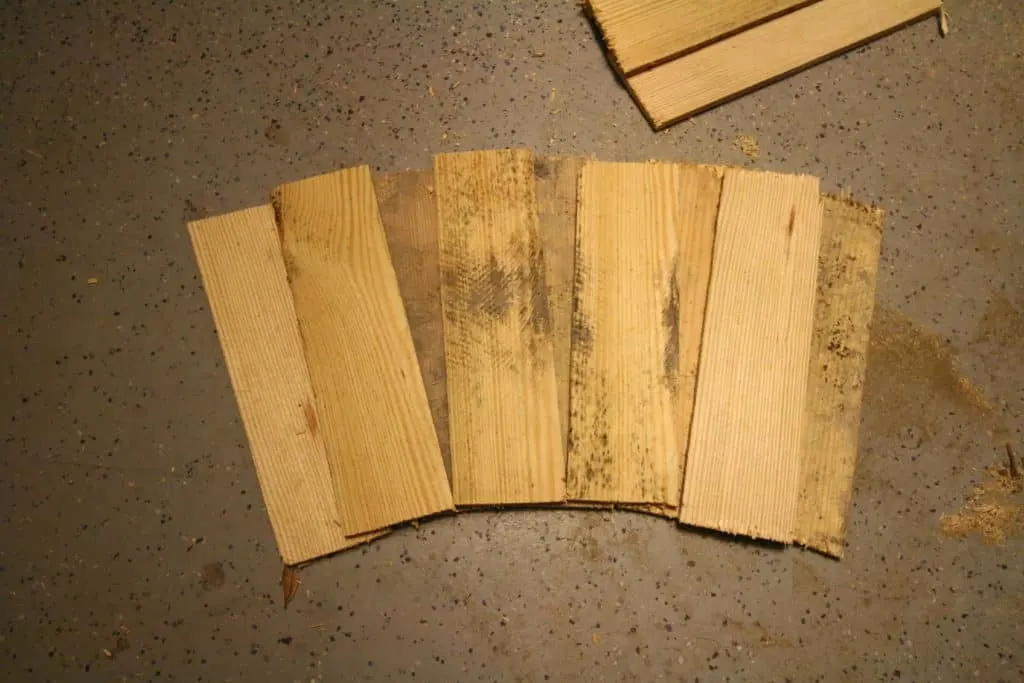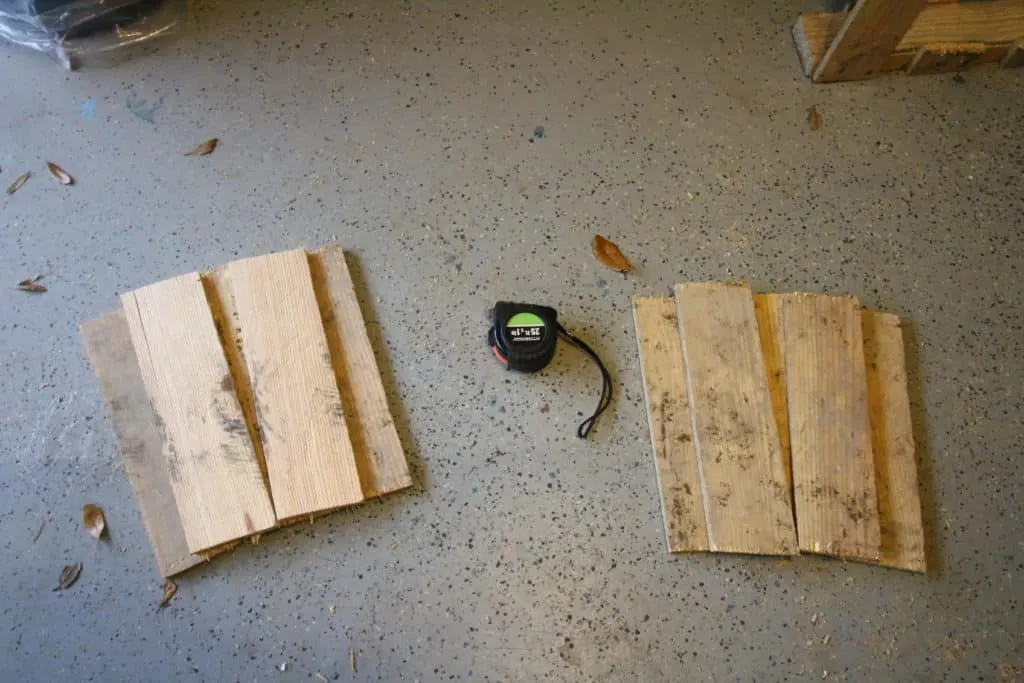 Once the glue was dry, I nailed the two long sides onto the base first, then followed up by nailing the two shorter sides to the base and to the longer sides.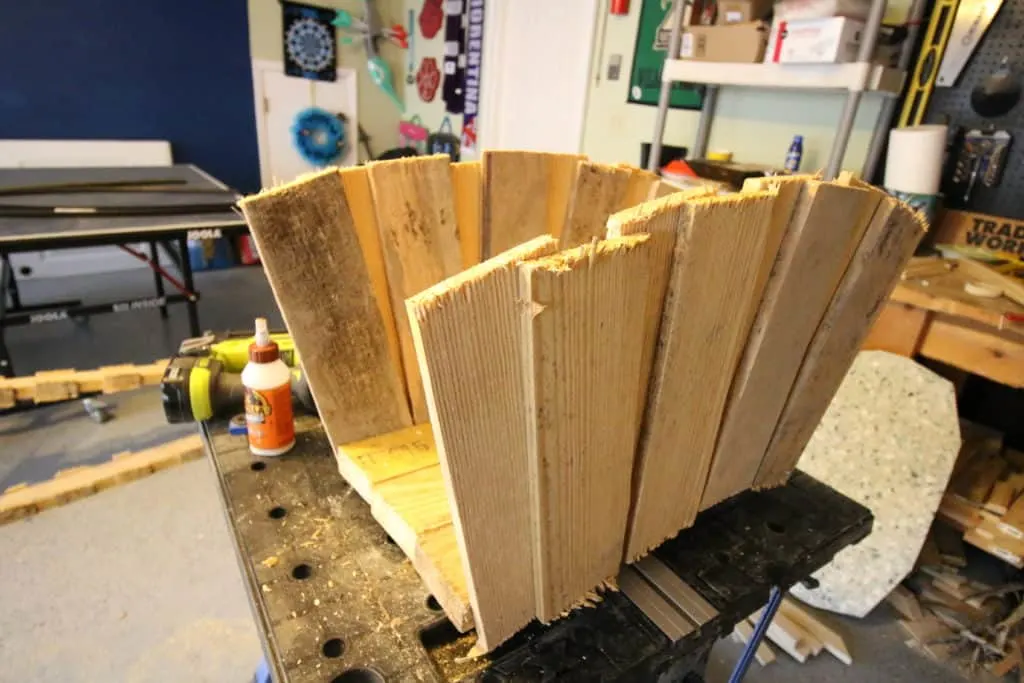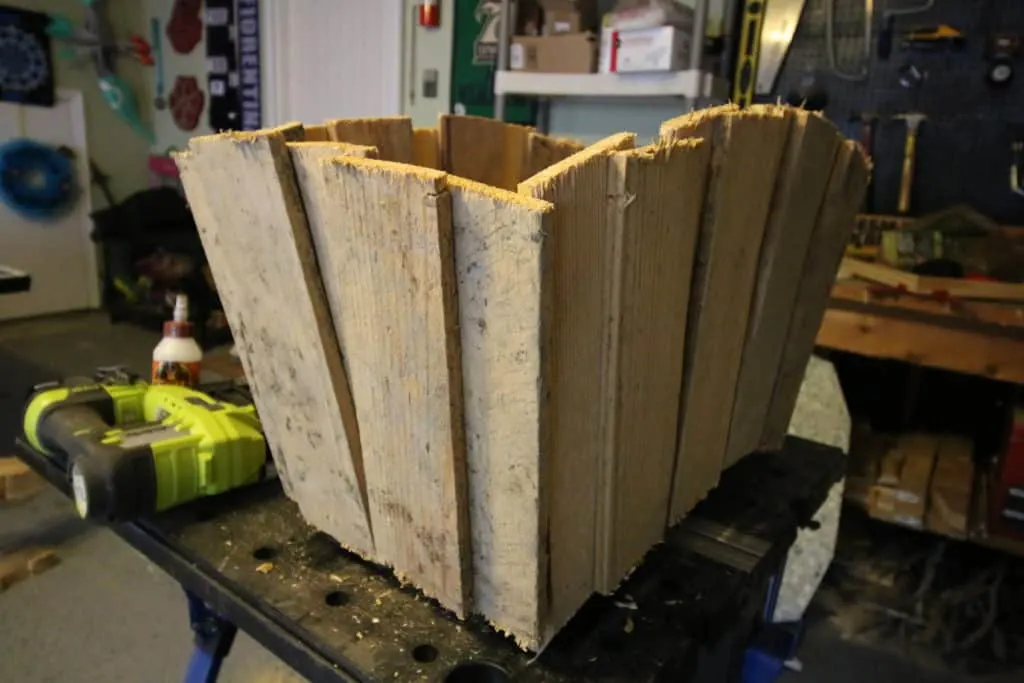 It's a rough finish and it looks awesome. We sanded down just the top edges all the way around and left the rest rustic. Then we filled with dirt and a wide-spreading philodendron.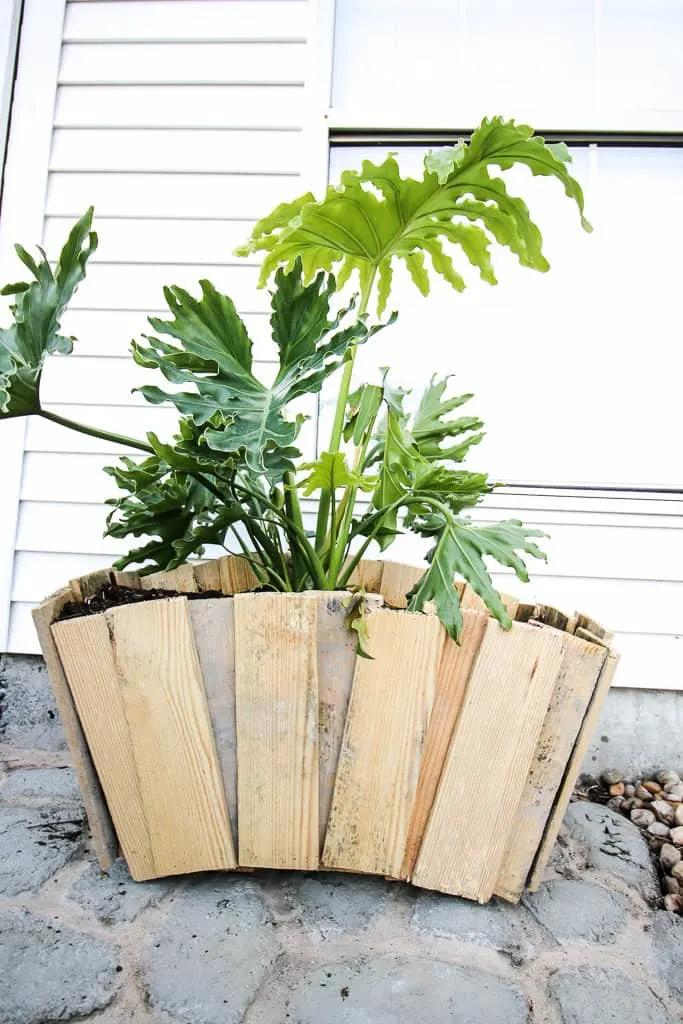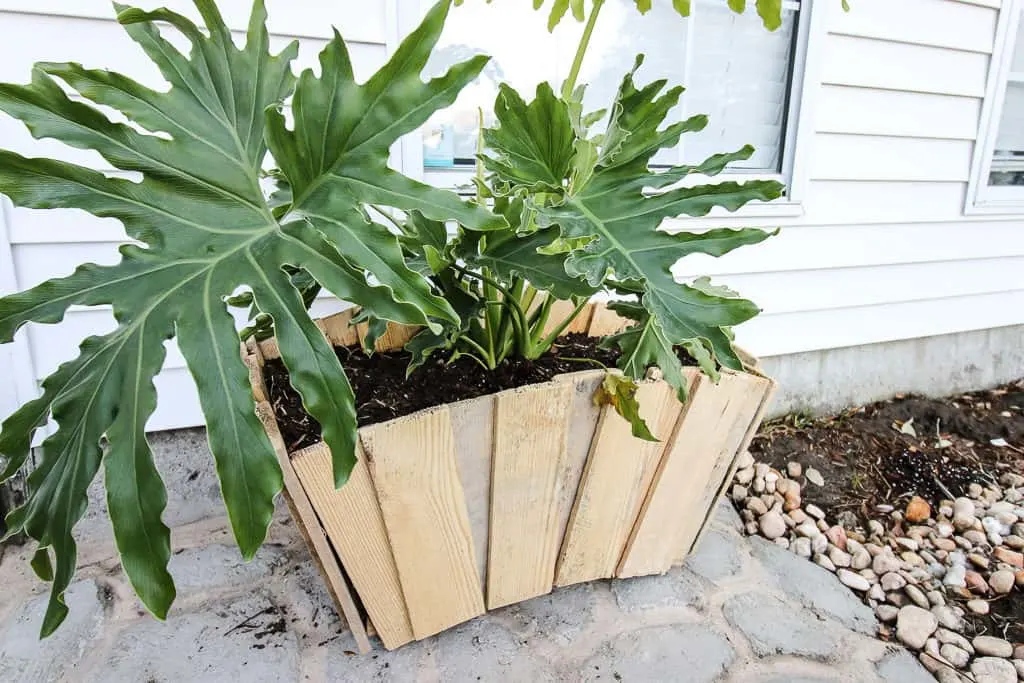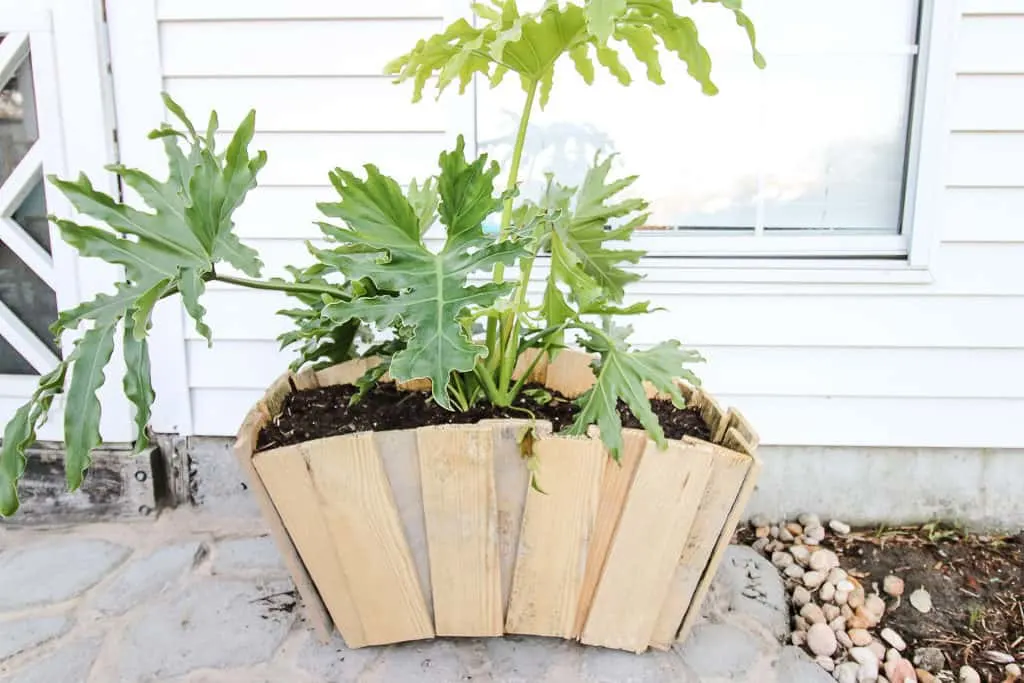 Click here to pin this project to your pinterest board!
The planter looks so cool on our patio. We love how easy and free this project was. If it wasn't for the glue time overnight, the rest of the project took about an hour.
There are so many awesome things you can turn a pallet into (we've made a hanging planter, a shop table and much more) and now you can add a DIY scalloped pallet wood planter to that list.
This thing is chic with the scalloped edge and we think it looks perfect with the rest of our look. Hope you like it and let us know what pallet project you're working on!
If you like this project, you will also like:
Love this project? Here are some other DIY plant holders:
Scallop planter from pallet wood
Peacock chair to a plant basket
Foot stool to a herringbone plant stand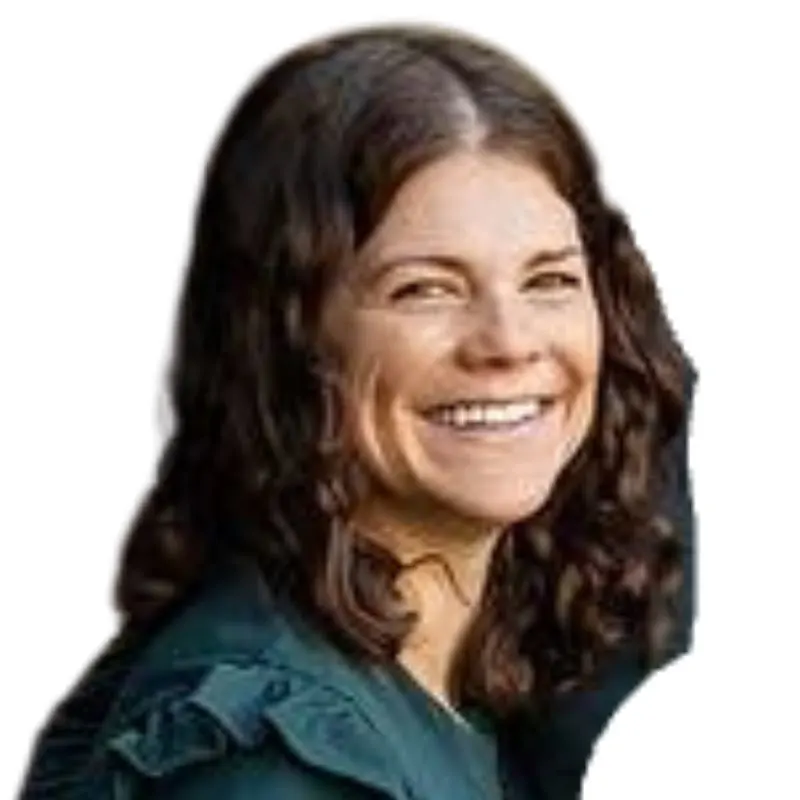 Hello, I'm Morgan, half of the creative force behind CharlestonCrafted.com! With a passion for DIY that dates back to 2012, I've transformed three homes and now I'm dedicated to helping others craft their dream spaces. Let's turn your house into a home together!