Check out this waterfall edge cheese board that is customizable for your home and will wow your guests. Make your elegant serving platters look even better with this custom waterfall edge cheese board!
With the holidays coming up, you might be planning to host people for parties and family gatherings. One of the best food items to serve for a large group is a cheese or charcuterie plate. Having a spread of cheeses, meats, crackers, fruits and nuts is a great way for guests to graze on snacks all evening. If you want to make a real impact on your guests, try building this waterfall edge cheese board custom for your kitchen island!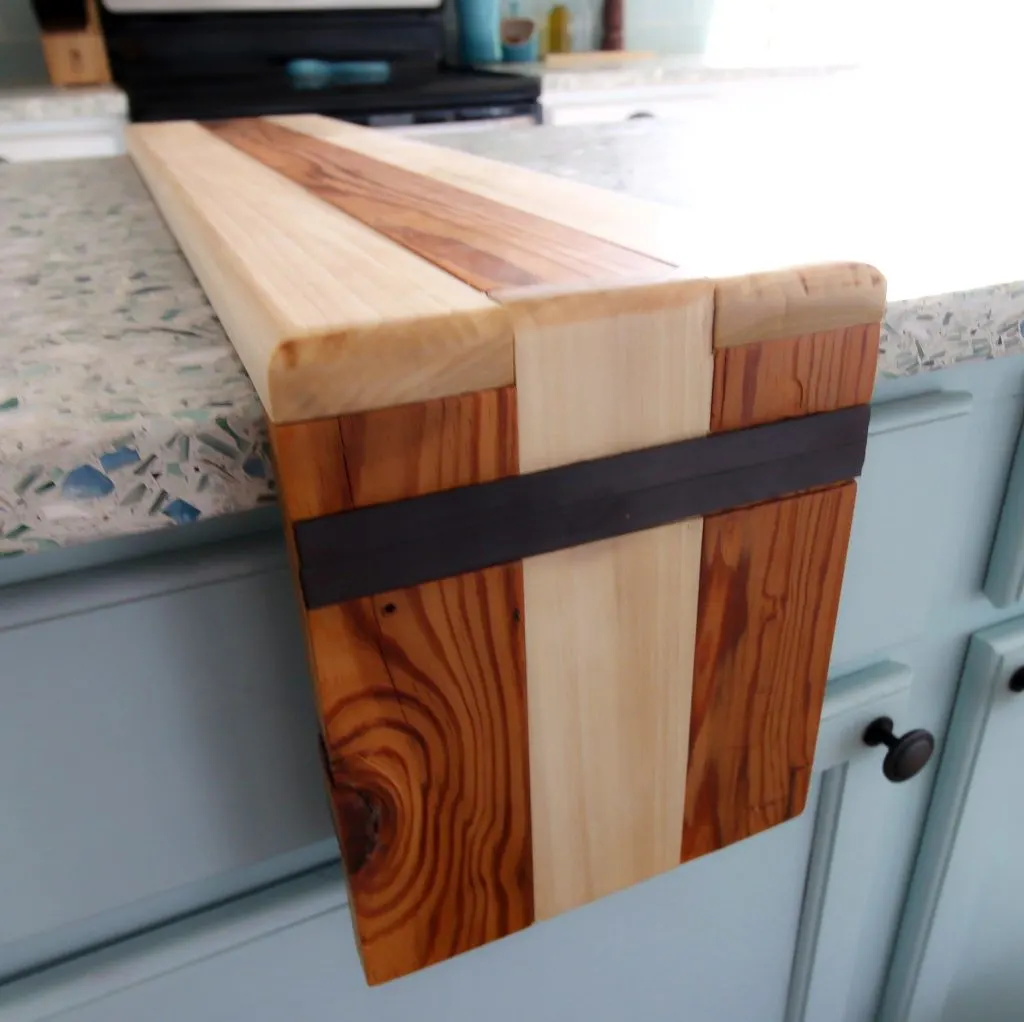 Custom Cheese Board
One of the best things about this project is that it is completely customizable for your needs. The idea behind the waterfall cheese board is to size it custom for your kitchen island or peninsula.
The bulk of the cheese board is on top of the surface, then waterfalls down over the edge to help keep the board in place.
You can also customize it with any specific wood species you'd like.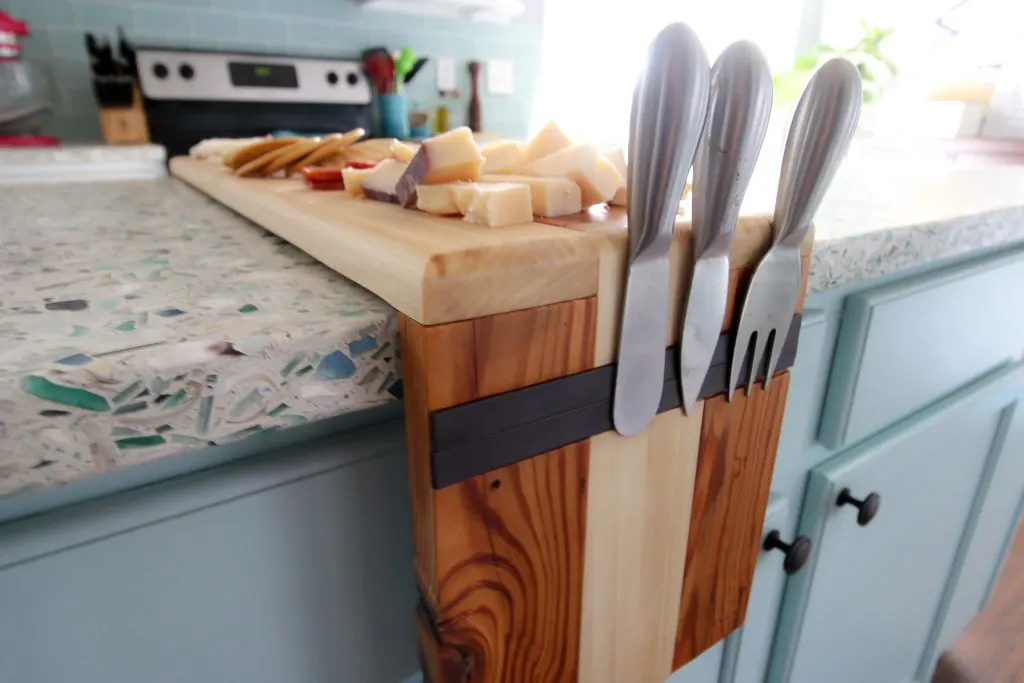 Construction
To build this waterfall cheese board, you'll need to plan to have three rows of wood and enough to be an inch beyond the edges of your surface, plus however much you want to hang down.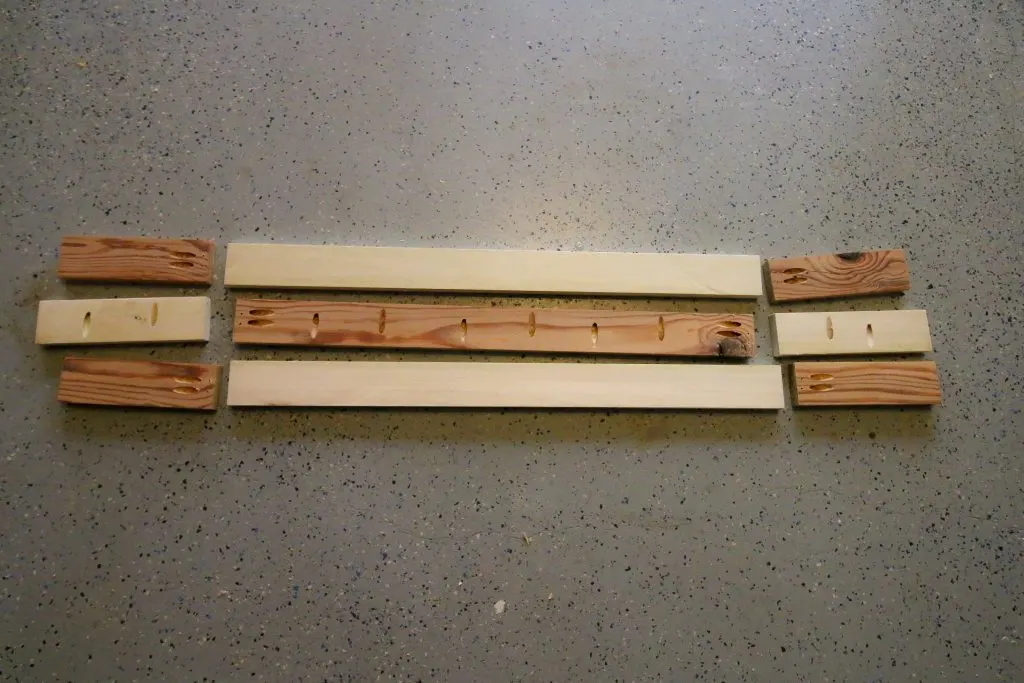 We constructed it by drilling pocket holes with our Kreg Jig K4. We started by creating the top, which consisted of three long boards where the center board was a half inch more than the width of the counter surface and the outside boards hung over by an inch.
We drilled pocket holes in the middle board to connect the outside boards, leaving space to attach the waterfall edges.
Next, we did the same thing with the two waterfall edges, opposing the types of wood we used. We used cherry and poplar for this build, but you could use any variety of wood you'd like.
We finished off by using the Kreg K4 to drill more pocket holes and connect the edges to the middle piece. Then we used a palm router to round off the edges and sanded everything smooth.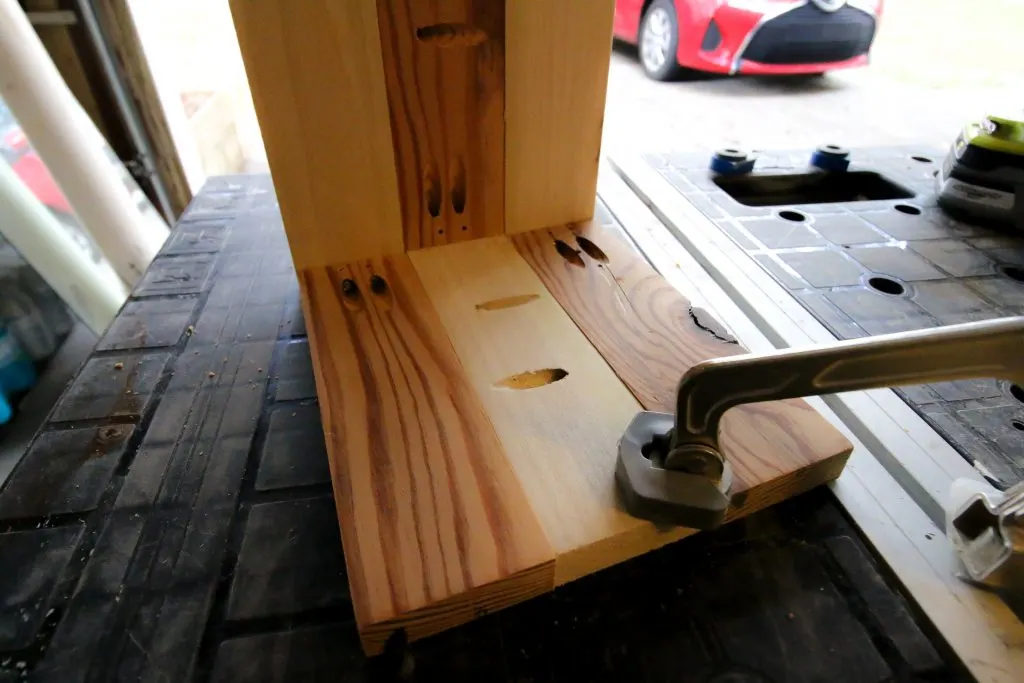 Accessorizing
Before we were finished, we used the router to carve out a strip on one of the sides. In here, we attached adhesive magnetic strips. This will be useful to hold cheese knives or magnetic markers.
Finally, we oiled the whole thing down with cutting board oil that we really like to bring out all the dark, rich colors of the wood.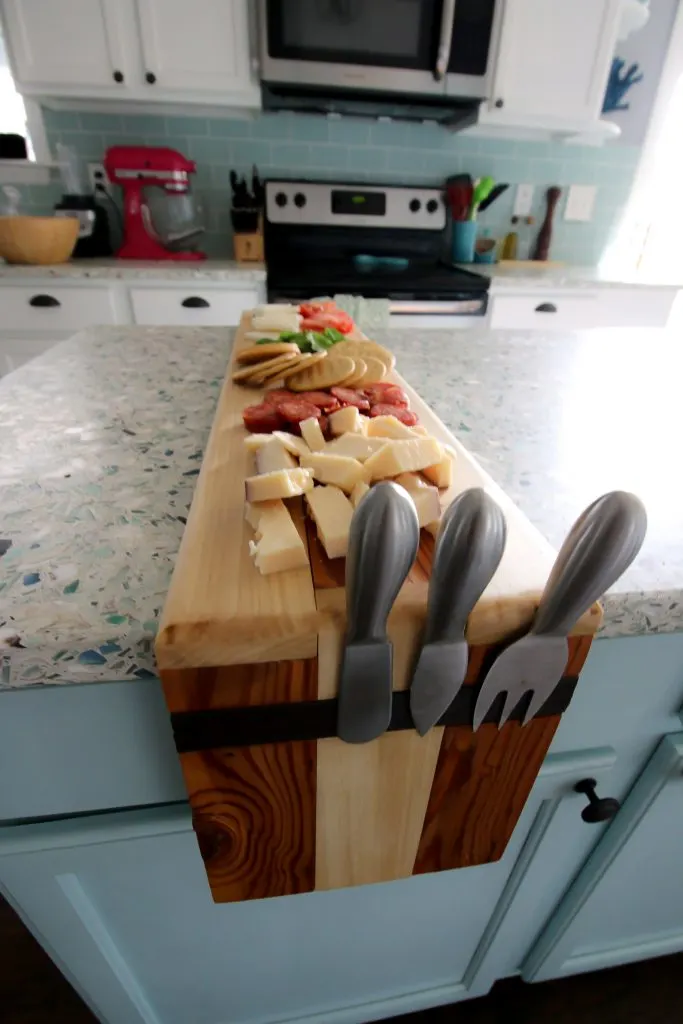 The Plans
We partnered once again with our good friends at Kreg Tool to bring you the full plans for this waterfall edge cheese board. Using Kreg pocket holes makes this project extremely study and durable. We used a Kreg K4 and 1 1/4″ Kreg screws to make this project. The uniformity and precision of using a Kreg system for a project like this is crucial.
We put the entire set of project plans for this cheese board on BuildSomething.com where you can get our step-by-step cuts, measurements and pocket hole placements.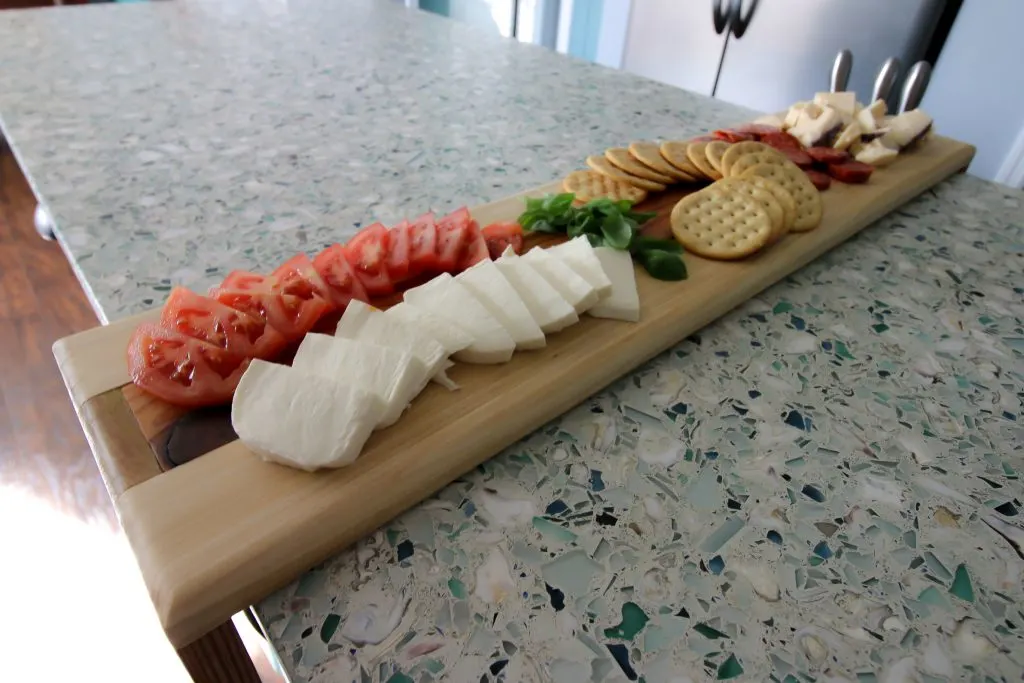 So head over to Kreg's BuildSomething.com to get the free plans for how to build a custom cheese board and much more. Their website is full of easy, helpful plans from lots of amazing builders. We've got lots of other plans on there (like our geometric coffee table, quick and easy ottoman, under bed storage, plywood desk and many more), so be sure to check them out.