Cutting boards get worn out pretty quick, especially if you're using one made of wood. Luckily, they can also be restored pretty quickly. Morgan found a beautiful wood cutting board at Goodwill that needed a little love, so she brought it home and it's now a beautiful display piece in our home. In less than five minutes, I'll show you how to restore and old cutting board and then you can do it yourself in that same time.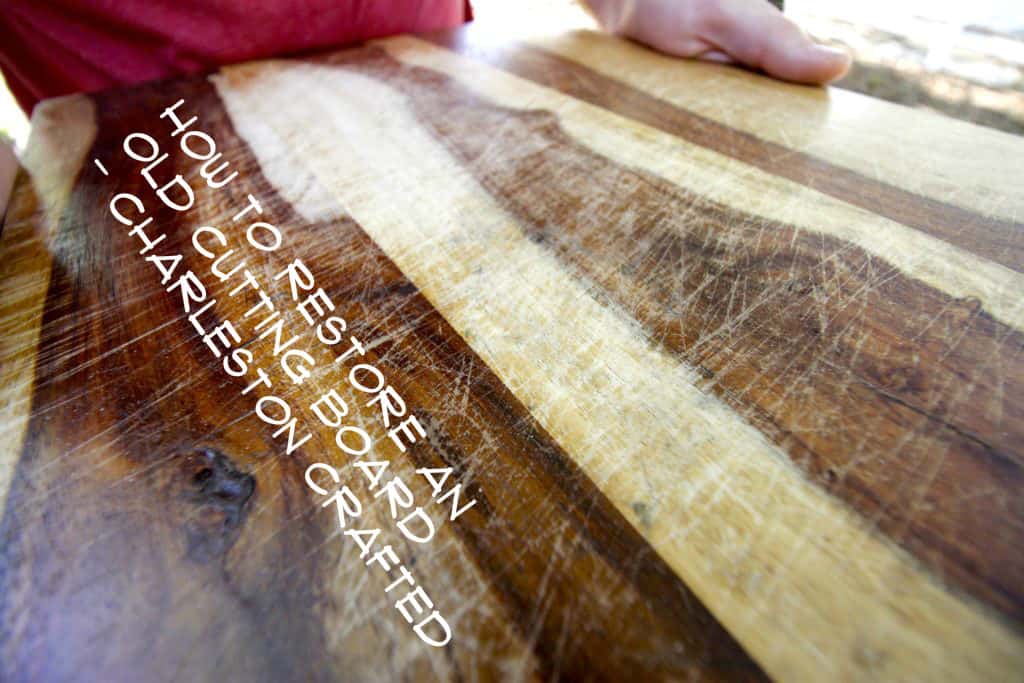 The two things that usually need fixing with an old cutting board is the knife marks and the discoloration. First, work on the knife marks. I used two different grits of sandpaper for this part. First, I used 80 grit to buff away those deep marks and try to bring the whole board back to level height. Once I achieved that, I switched to 120 grit to give the board that nice smooth finish.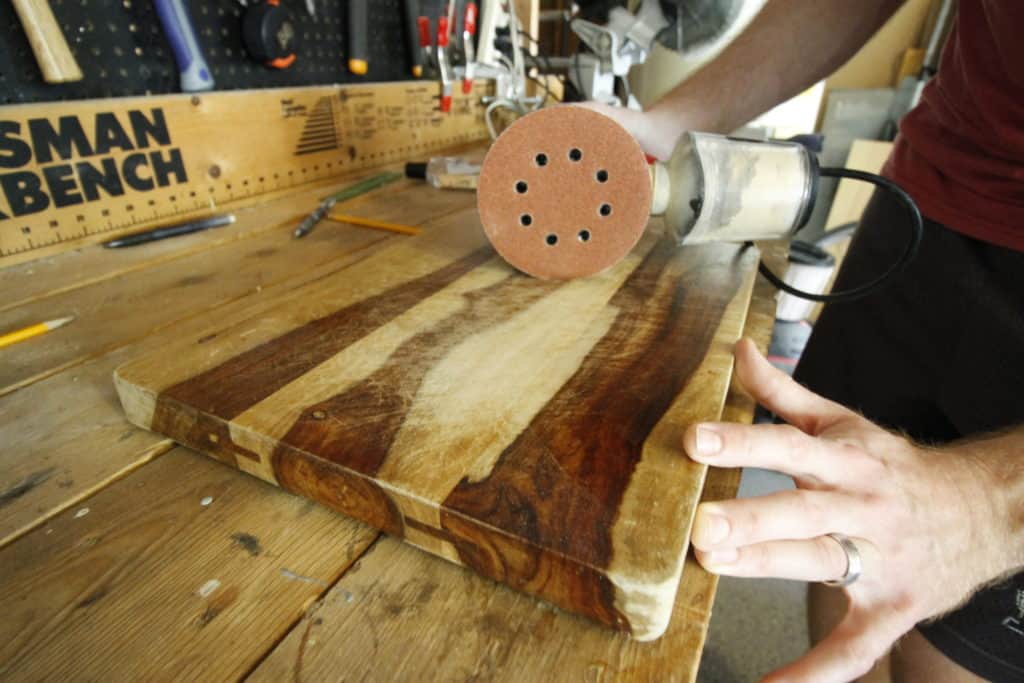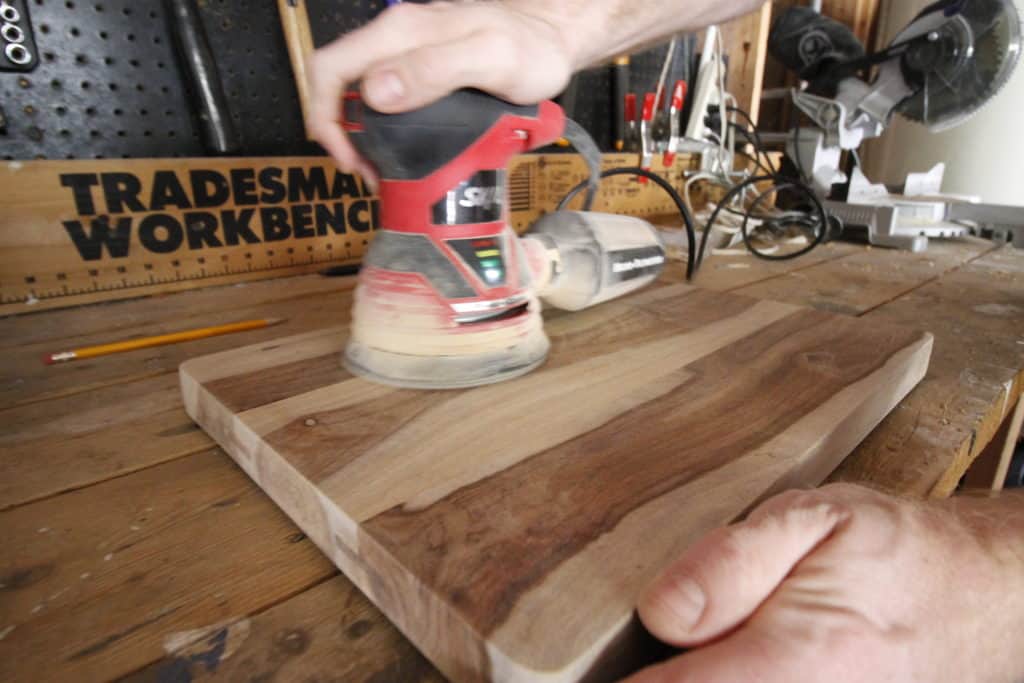 After sanding, I wiped away the dust particles and then poured a few arcs of cutting board oil to the surface.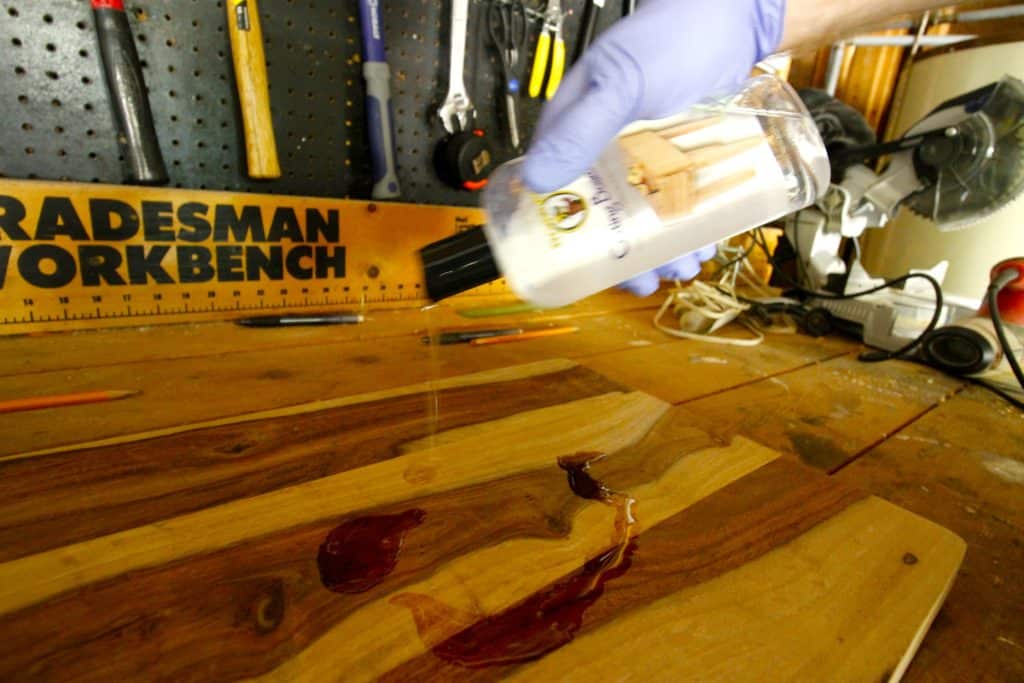 Then, using a cloth, I spread the oil around evenly to the top and sides of the board.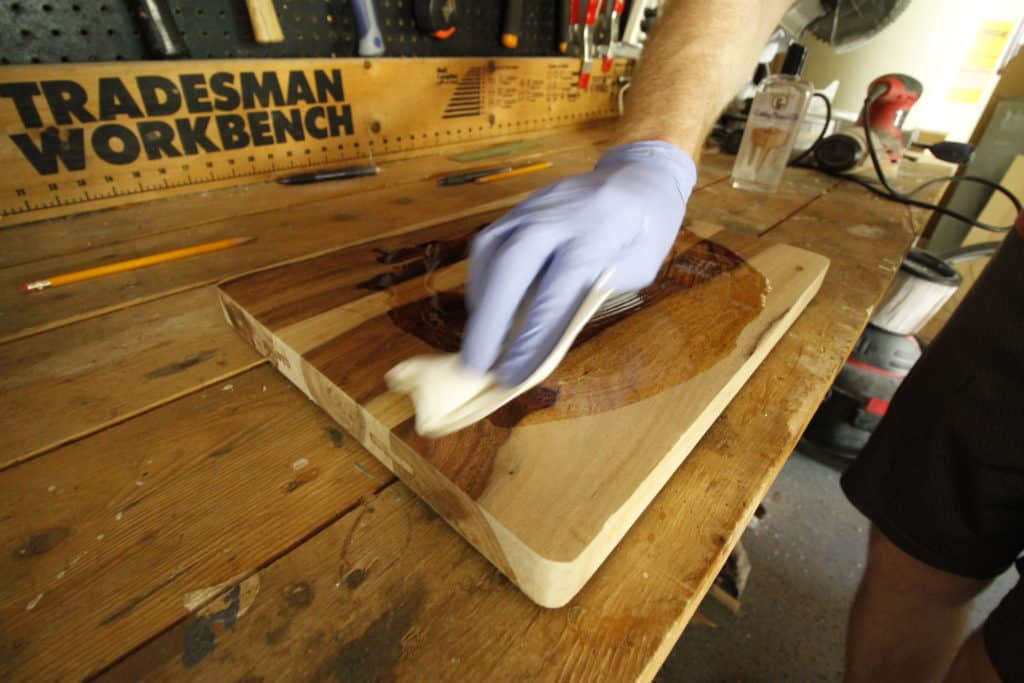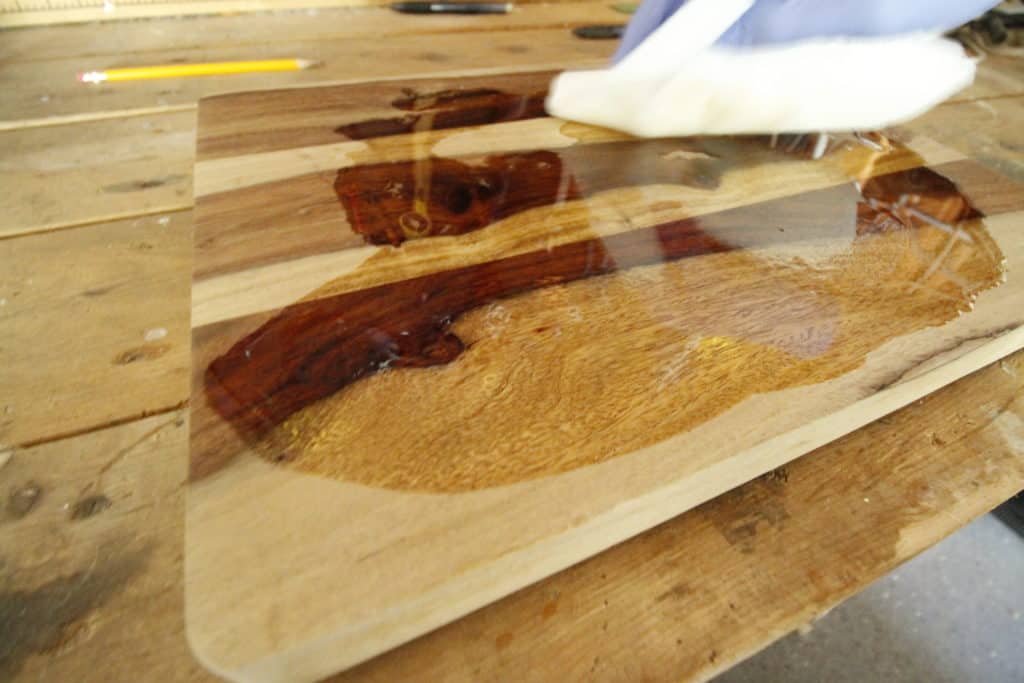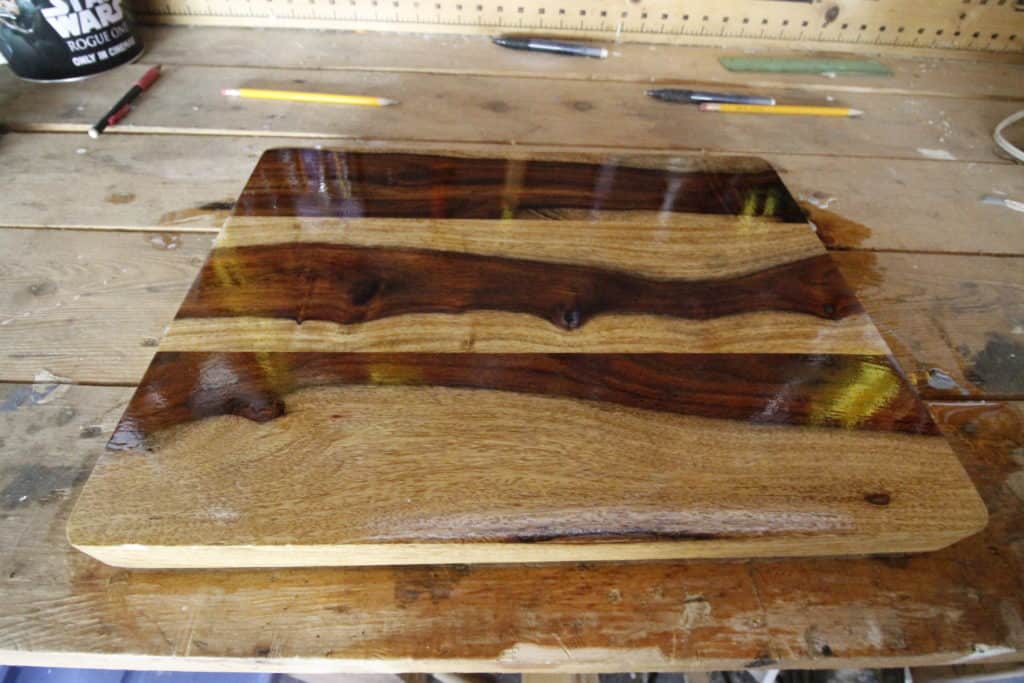 After waiting 20 minutes, I wiped away excess and let it dry. See how the oil brought out the color without staining it? Ta-da, turned out pretty good.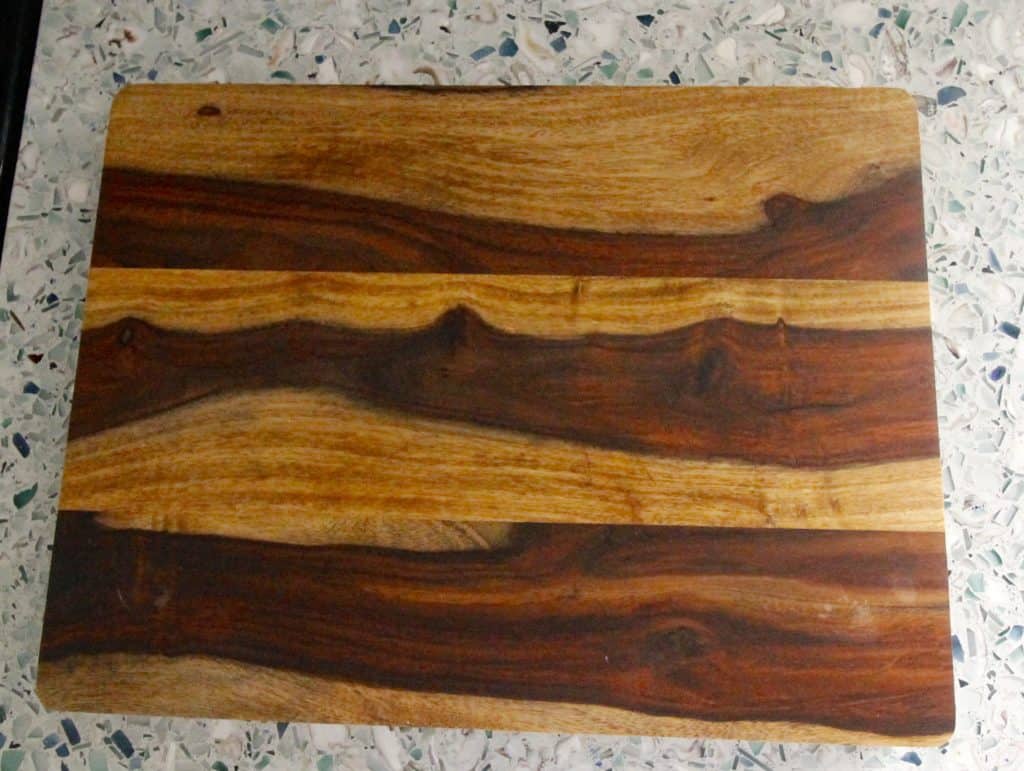 If you've been dinging up your wooden cutting boards and want to restore them to their original glory, it's super simple. This will give new live to your cutting boards and allow them to last a lot longer.