Trying to decide what color to wood stain your pine wood project? Check out our favorite ten stains on pine – and tips for staining pine!
Pine is one of the cheapest woods to work with, so it's super popular for beginner woodworking projects.
However, sometimes pine wood can look… cheap!
Adding the right stain can transform the look of your pine wood into something much more high end or stylish.
We work with a lot of pine and so we decided to test out ten different wood stains to show you what our favorites are for pine!
If you are looking for what stain to use on pine wood, there is no wrong answer. Hopefully seeing these examples will help you to decide.
Be sure to check out my tops tips on how to stain pine wood!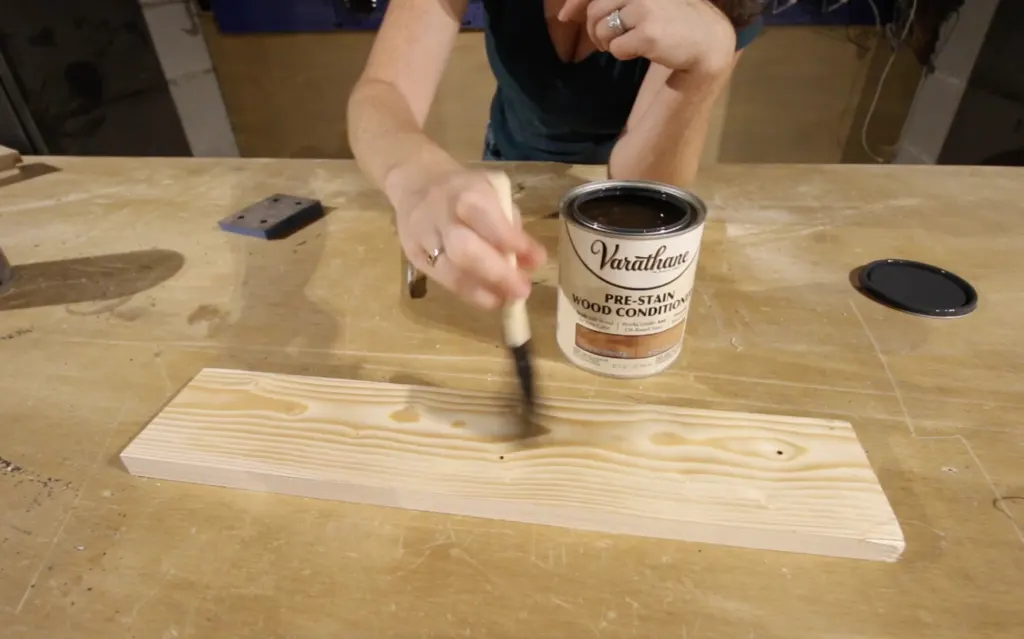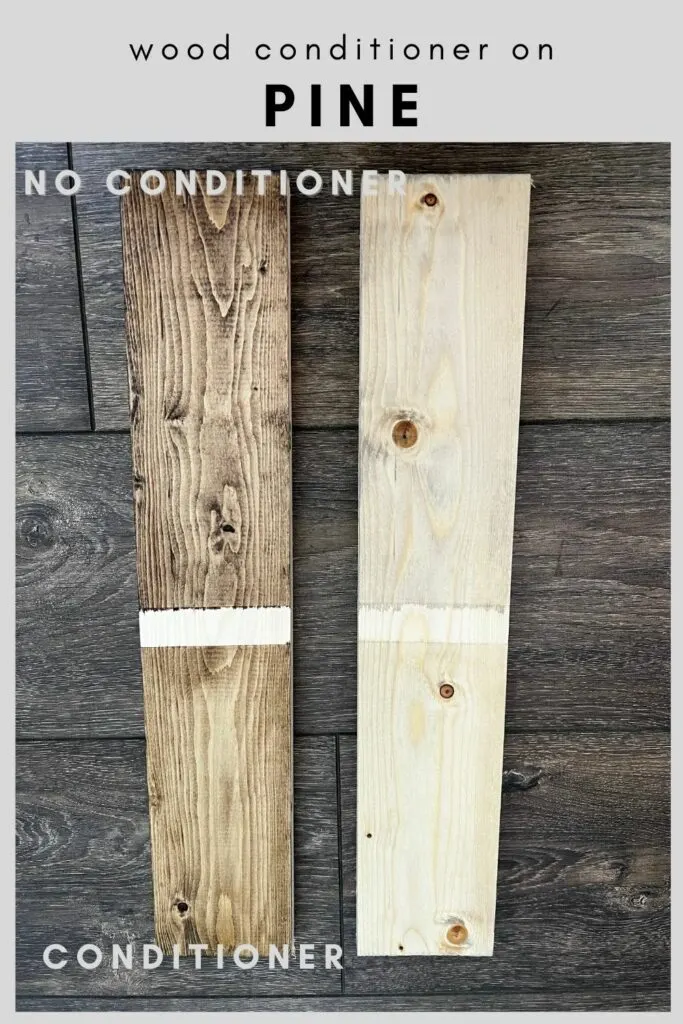 Characteristics of Pine Wood
When choosing a stain for pine wood, it's important to remember the characteristics of pine wood.
Light in color
Soft in texture (easy to dent/scratch)
Dark colored knots, often with a smooth texture or cracks around it
Grain raises (gets bumpy to the touch) when wet
Fairly straight grain pattern
May have rings
Keep these features in mind when choosing a wood stain!
Wood stain safety precautions
It's important to follow safety precautions when using wood stains, such as wearing gloves, protective eyewear, and a mask when applying stains. Also, don't wear any clothes you would mind being ruined by a splash or spill!
The best stain colors for pine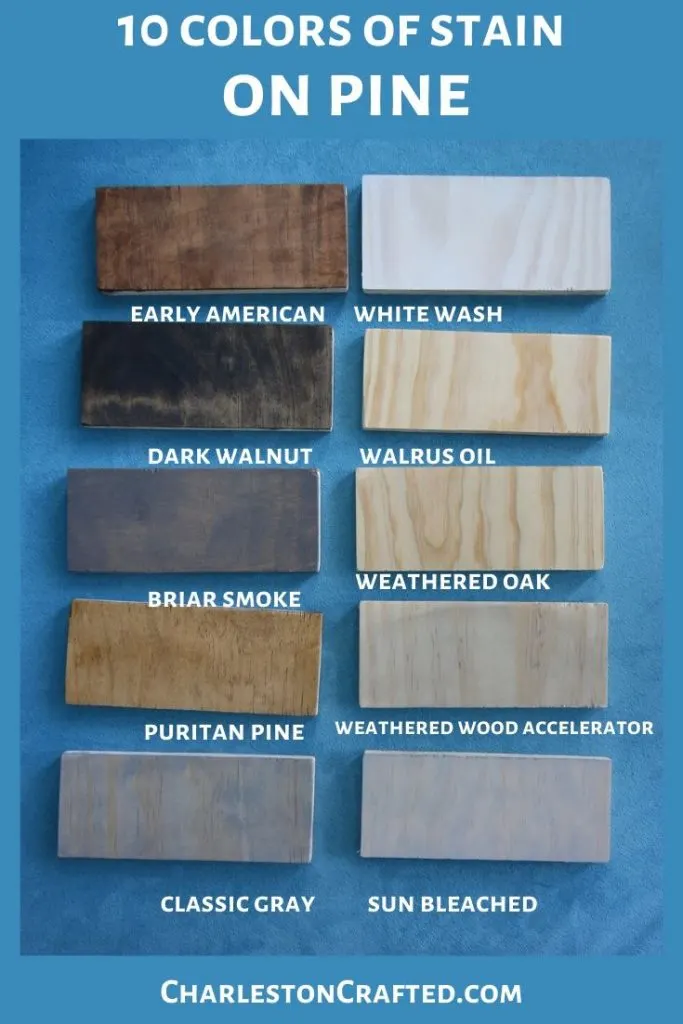 Here are the ten wood stains that we tested on this type of wood:
The best light stain for pine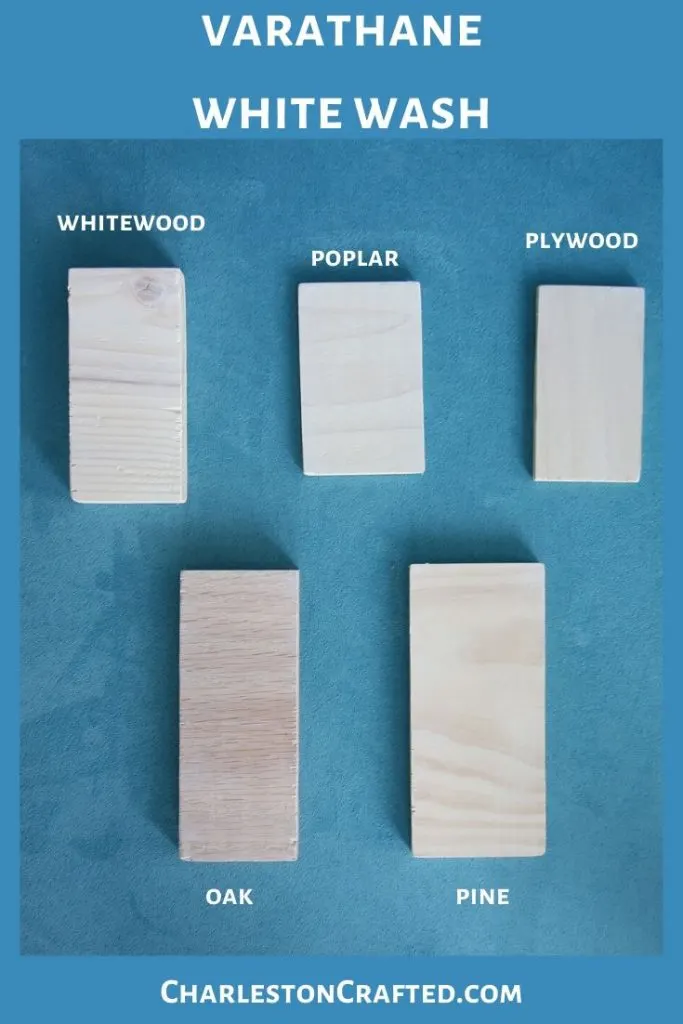 For a light stain, I love the look of White Wash by Varathane. It really lightens the wood tone, but has a transparent finish so it doesn't look too white.
We have tried a few white wash stains and this is by far our favorite!
Read my full White Wash review!
The best gray stain for pine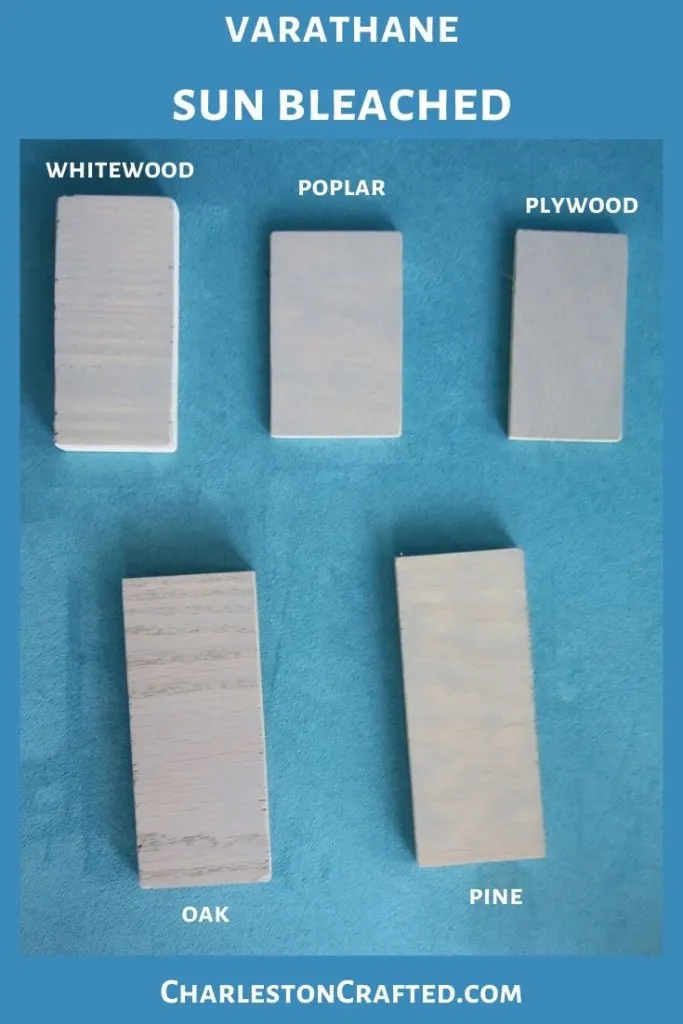 My favorite gray stain on pine wood is Sun Bleached by Varathane.
This is a very warm toned gray stain color, almost a greige.
It reminds me a lot of our wall paint color – Sherwin Williams Agreeable Gray – but in a transparent form.
Read my full Sun Bleached review!
The best dark stain for pine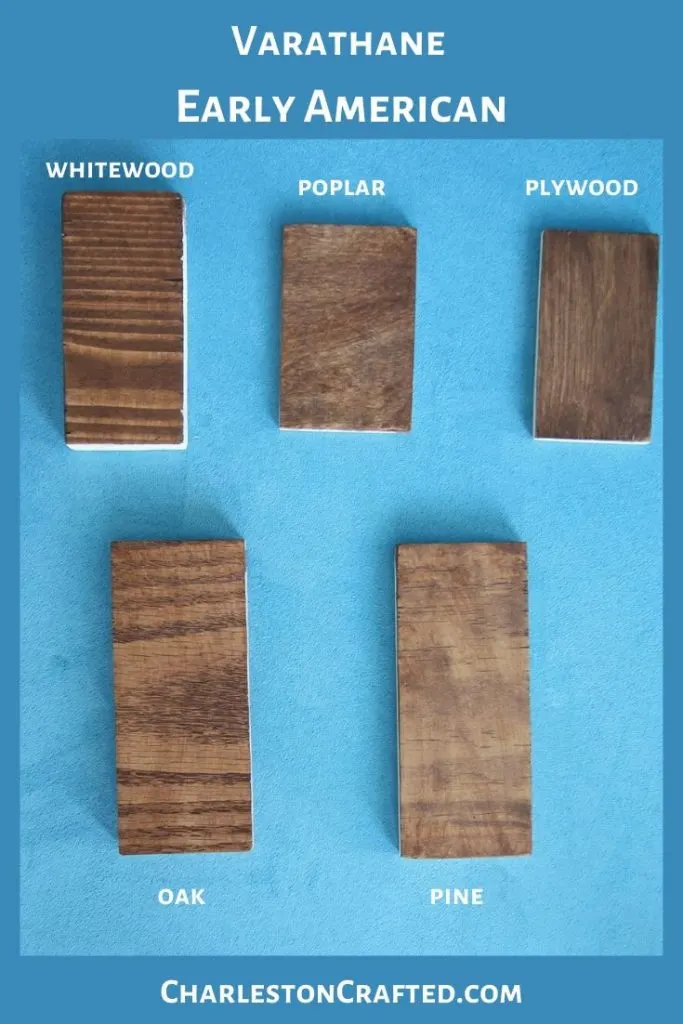 Early American by Varathane is our favorite dark wood stain. It has a rich, brown color but still lets the grain of the wood shine through.
This is a very warm toned brown and perfect for staining floors or furniture!
Read my full Early American review!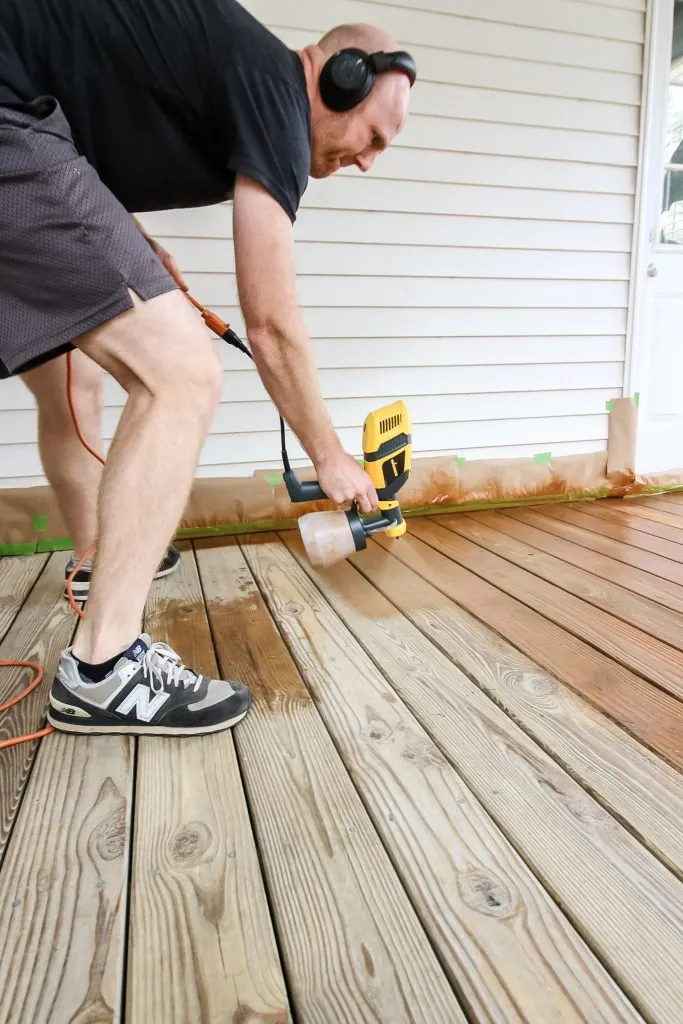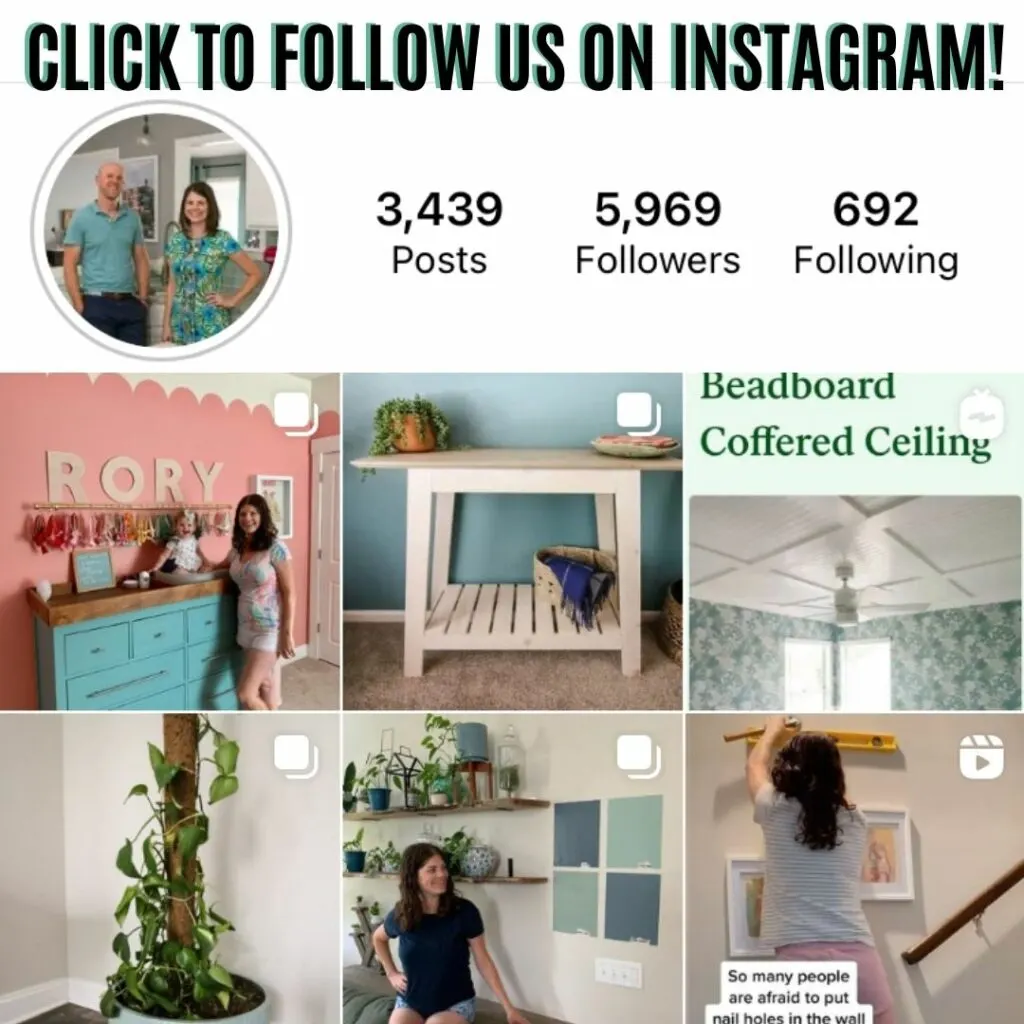 Tips for staining pine
Pine is a light, soft wood that tends to have a lot of dark knots.
Applying a wood conditioner is important for getting even stain absorbtion.
If there is variation in the dryness of your board, the dry areas will absorb more stain and therefore get darker in color.
Wood conditioner will help to prevent this!
Most projects only require one coat of stain. Apply it with a lint-free cloth or foam paint brush and then use a cloth to wipe off any excess.
Examples of stained pine
Here are some of our projects with stained pine wood!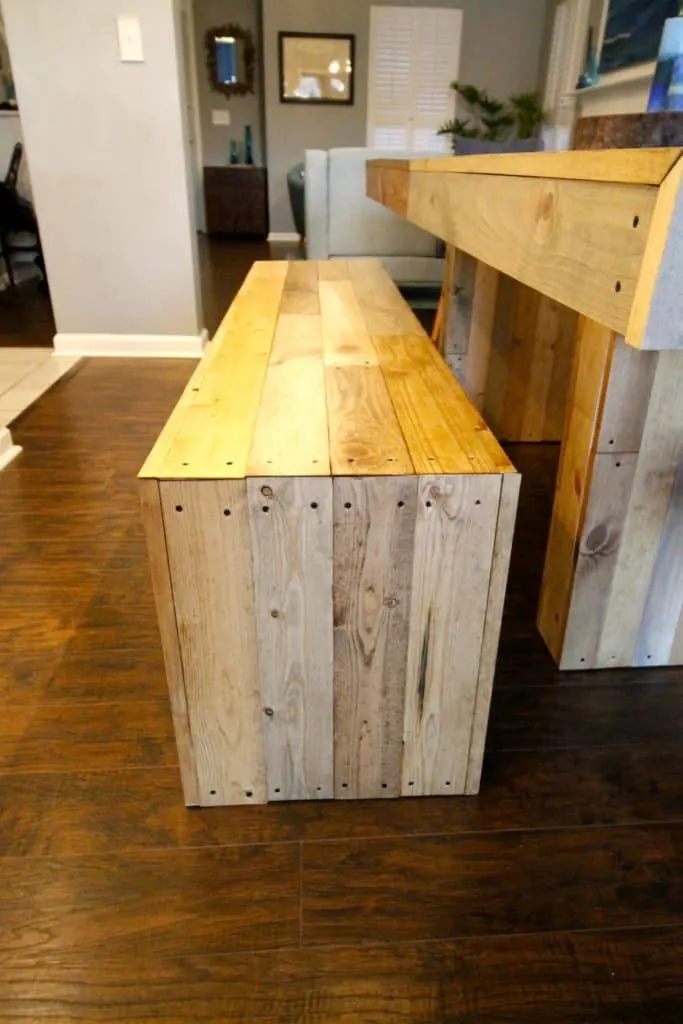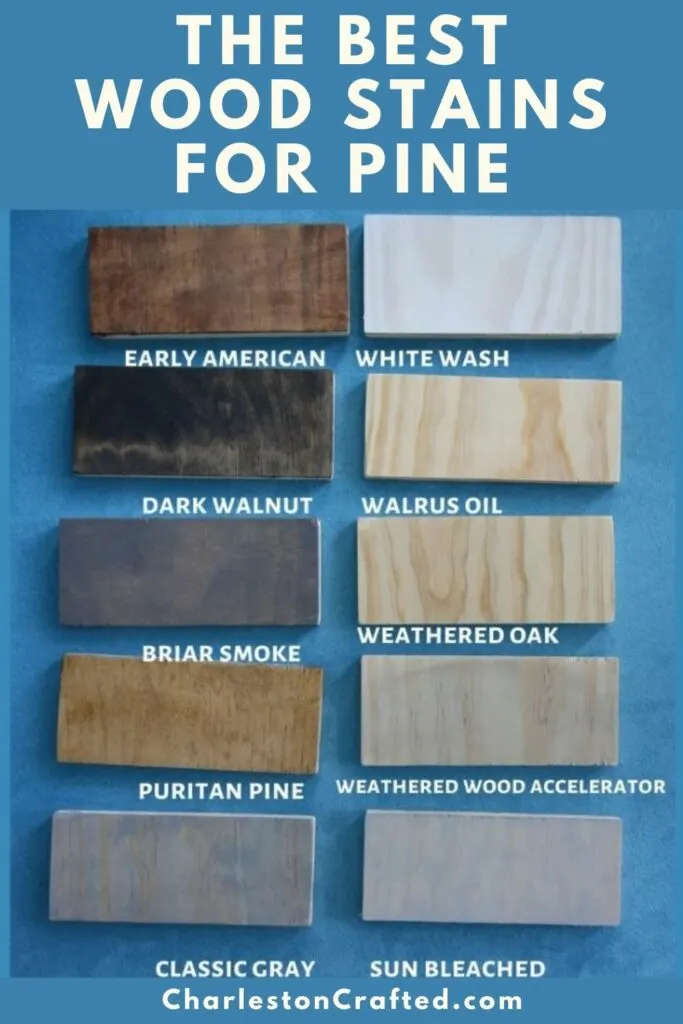 What's your favorite pine wood stain?