Considering staining a project with Sunbleached? Did you know that stains looks different on every wood species? That should be a big factor before you buy the wood stain or wood.
Here is everything you need to know about it, before making the purchase.
Sunbleached by Varathane
Sunbleached is a premium wood stain by Varathane, a sub-brand of Rustoleum. It is an oil based wood finish. You can use it on hardwood floors or wood furniture or DIY projects.
It is gray in color with warm tan undertones.
Sunbleached is a really beautiful color. It feels very moody and muted to me, which is on trend at the moment.
However, beware. This stain goes on very thickly and can therefore get blotchy. Wipe it off thoroughly with a lint-free cloth. It is a fast dry wood stain which just means you have to act quickly.
I would describe this sun bleached stain as semi-transparent and even a bit opaque.
You can find this stain on Amazon or at your local hardware store. A can of stain lasts a long time, so it can be used for several projects.
In general, it is always a good idea to do a test stain on a piece of wood to verify desired color.
We tested this stain on five types of wood to see how it looks – whitewood, poplar, plywood, pine, and oak.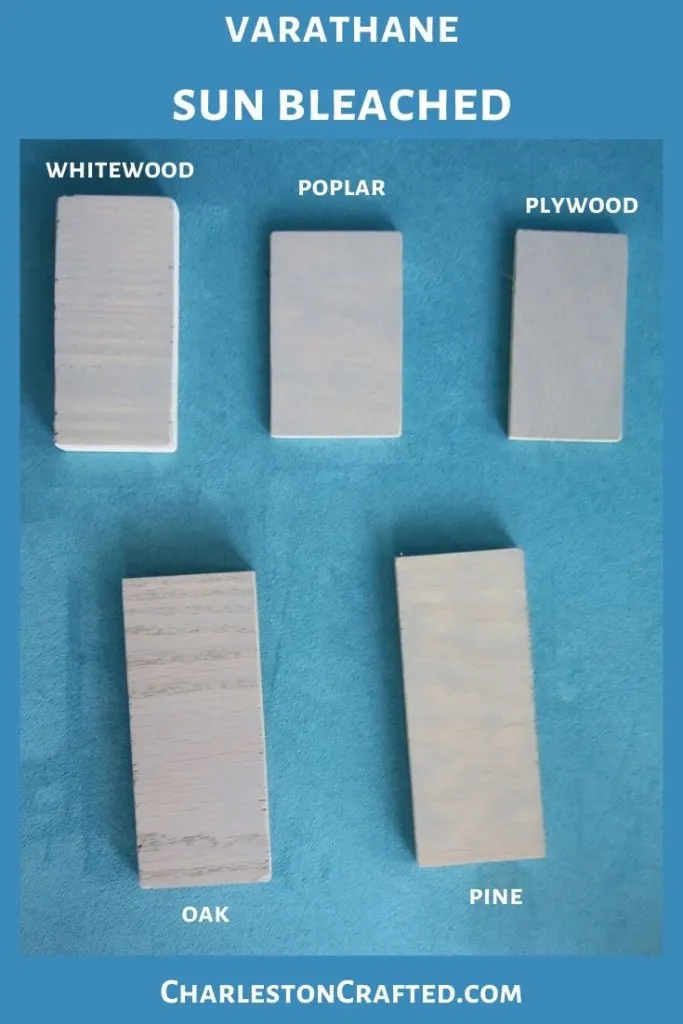 How does Sunbleached look on pine?
Pine is a really soft wood that tends to take stain in a blotchy way, and that was definitely the case with this stain.
We have since used this for several projects and if you are very careful with your wiping, or use wood conditioner, you can prevent the blotching.
I love the color that it turns the pine – a really warm greige. It's beautiful!
How does Sunbleached look on plywood?
This plywood took the stain a bit more gray than tan. It doesn't have much wood grain to it, so it took it in a really uniform way.
How does Sunbleached look on poplar?
Poplar has cool green undertones and I usually don't like warm toned stains on it. However, this stain is thick and opaque enough that it really covers up the natural wood tones.
If you want to use poplar but have it not look like poplar, this could be a good bet for you.
How does Sunbleached look on whitewood?
Whitewood has some pretty significant wood grain. It gets fairly striped looking with most stains. This stain highlights that wood grain while still toning it down a bit.
How does Sunbleached look on oak?
Oak is a premium hardwood with a gorgeous natural wood grain. I personally would not invest in oak to cover it with an opaque stain like this one. It really hides the natural beauty of the oak.
Projects using Sunbleached by Varathane
Want to see Sunbleached in action? Here are some projects featuring this color:
We love how Sunbleached looks and think that it is a great option if you are building furniture or DIY projects for your home. Try to pair this together with similar colors and tones in your home.
Click here to shop Sunbleached on Amazon!
Want to check out more stain colors? We tested 10 types of stain on 5 types of wood – check out the whole project!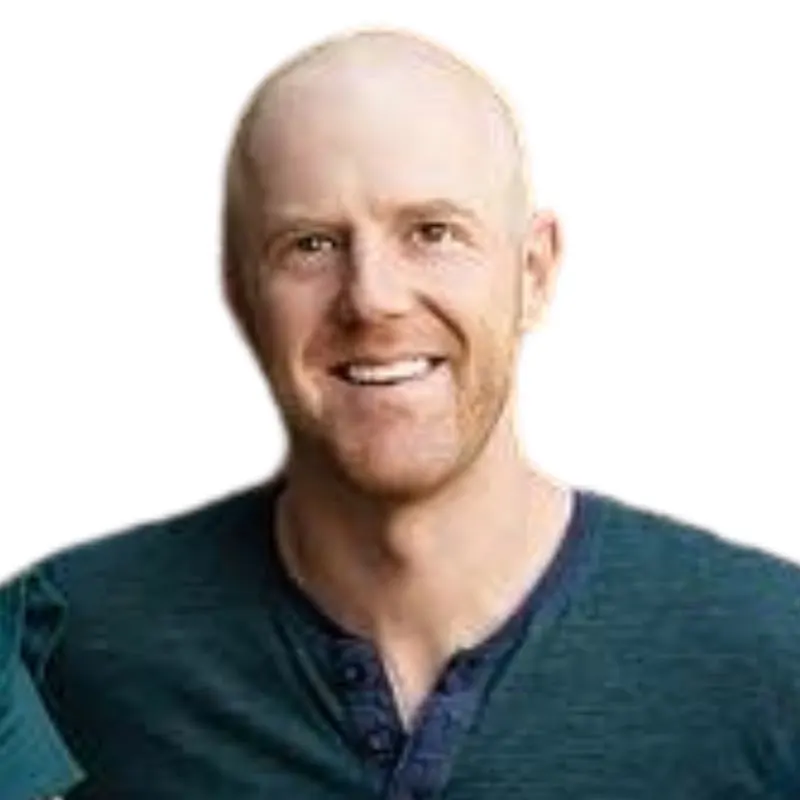 Hey there, I'm Sean, the woodworking enthusiast and builder behind CharlestonCrafted.com! Since 2012, I've been sharing the magic of turning raw materials into beautiful creations. I love teaching others the art and satisfaction of woodworking and DIY. I try to inspire fellow crafters to make something extraordinary out of nothing at all.