Want to give your wood a weathered look? Here are the best weathered gray wood stains by Minwax and Varathane stain brands!
Gray wood stains are a popular option for floors and furniture.
While gray might seem unexpected, it is a great way to give wood a rustic or aged look.
However, grays are really tricky. Too often they can skew blue or purple. And while I actually love blue, I don't normally want my wood looking blue.
So, it's important to pick the perfect gray wood stained that will look weathered – but not weird – on your wood project!
What is a weathered gray wood stain?
Weathered Gray wood stains are stains that give wood a natural, weathered look. They are usually light gray in color and give even new wood a rustic look.
I love weathered gray wood stains for a coastal, rustic, or farmhouse look.
Gray stains are also a great way to soften wood and give it character – even if it's just boring, off-the-shelf lumber.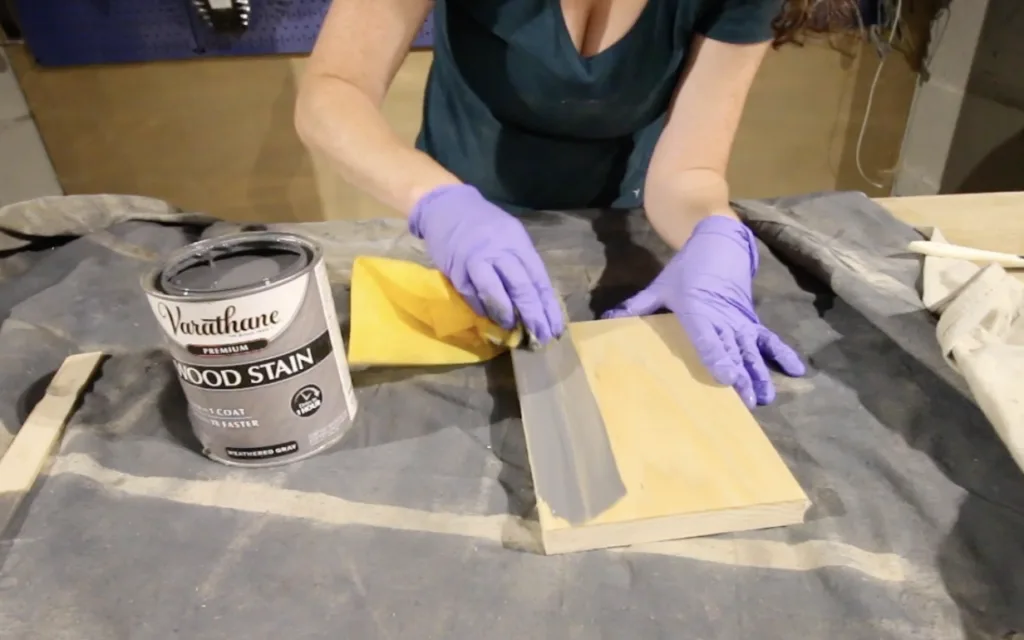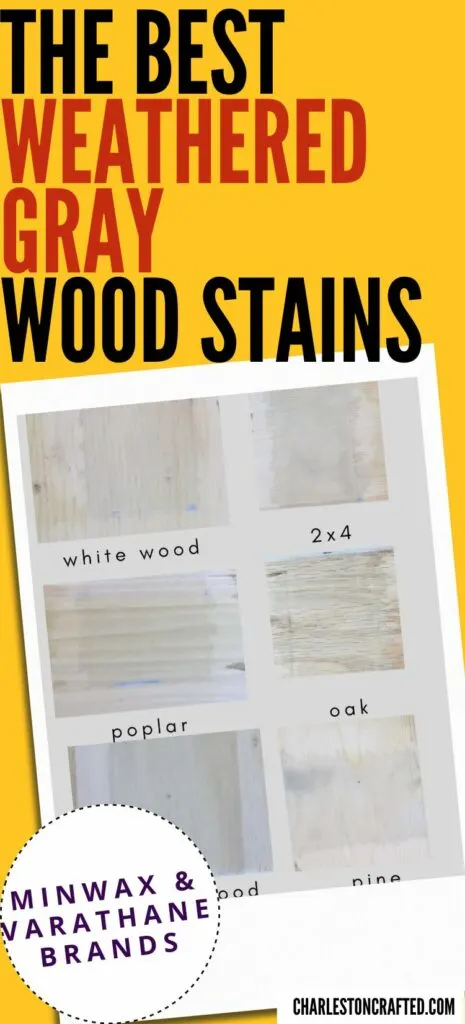 The best Varathane weathered gray wood stain
Varathane wood stain is made by Rustoleum and is most commonly found at the Home Depot.
Varathane has a stain called Weathered Gray that is a great choice for a lot of projects!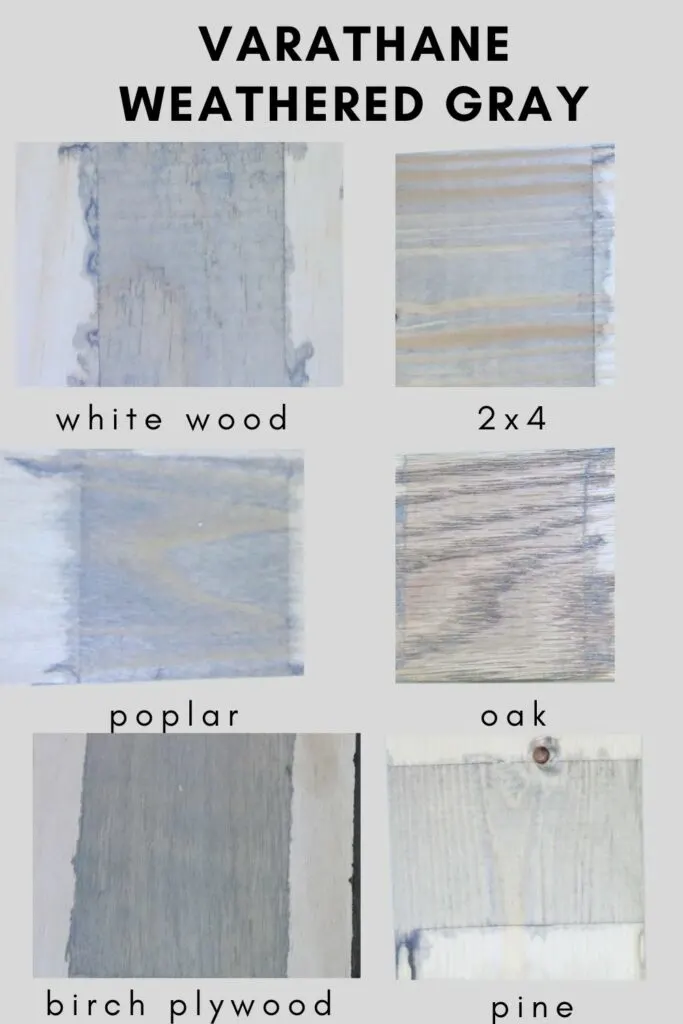 I will say that this color has quite a bit of cool blue-to-purple undertones. I would only use it in a space that also has cool tones!
While it has these tones, it doesn't tend to read as super purple or blue on the wood. It's a great balance!
Read my complete guide to Varathane Weathered Gray here!
The best Minwax weathered gray wood stain
Minwax Silvered Gray
Minwax stains are commonly available at Lowes, Walmart, and Ace Hardware and a high quality stain brand.
Silvered Gray is my pick for a weathered gray stain color from Minwax.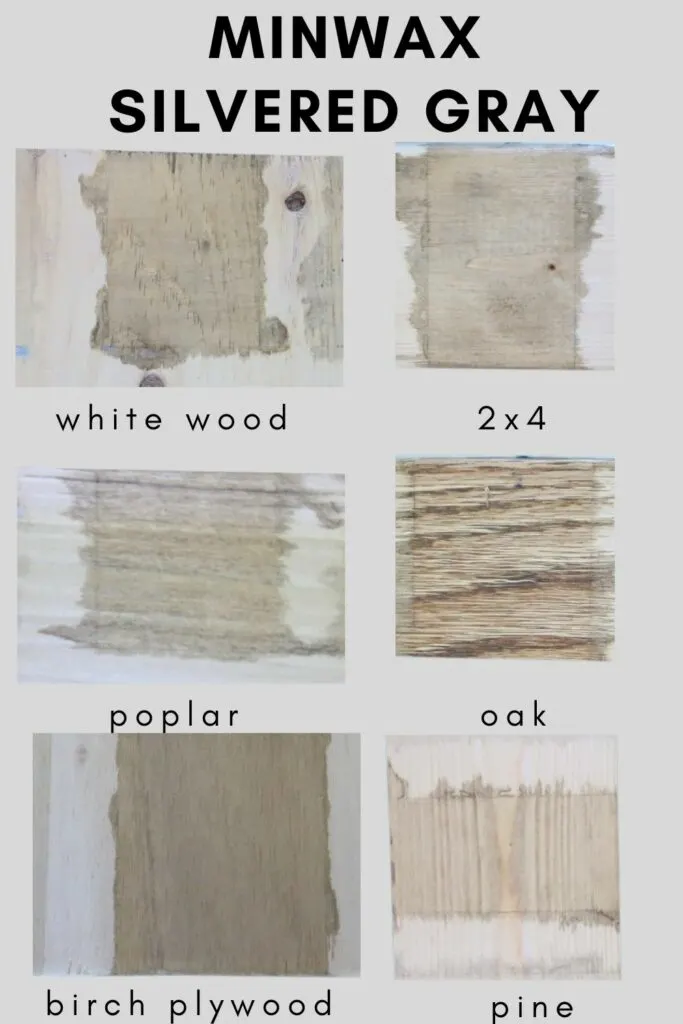 Minwax Silvered Gray is a great option for a warm toned gray wood stain. This gray has a lot of brown and taupe in it, which is what makes it look more brown in certain circumstances.
It varies from a chocolate brown – on the warm toned oak – to a golden brown on yellow toned pine. I don't love how it looks on the green toned poplar.
This is a little darker gray stain, and it can especially look dark where it settles into the grain.
However, it is a great way to give wood a weathered gray look while still feeling warm and natural.
Read my complete guide to Minwax Silvered Gray here!
It's worth noting that Minwax does have a Weathered Gray color. It's not my favorite – it's pretty light and has a tendency to go a bit purple. I think Silvered Gray is more universal and easier to work with!
Any questions about these gray wood stains?!