Are you tired of your beautiful room decor being ruined by a big, black box of a TV on the wall? Well, Samsung has the solution to your problem – the Frame TV!
This is a TV that was designed to look like art hanging on the wall. Combine the matte screen with an image of art and an add-on frame, and it really does start to look like an art gallery!
Don't let the good looks fool you – the Frame TV is also packed with all of the latest technology that you have come to expect and love from Samsung.
I love the Frame TV because it allows you to enjoy the benefits – and, let's say it, necessity – of a big, modern TV without having an ugly box on your walls.
Whether you are an interior design lover or bickering with a partner over the TV size, let's dive in to see if the Frame TV might be the perfect solution for you!
Samsung Frame TV Review
We have owned our Frame TV for over 2 years now and frequently get asked – is the Frame TV worth it?
Our short answer is, yes!
While the Frame will run you a little more compared to comparable TVs, the added bonus of the super flush mount and the look when it has that bezel frame on it is just *chef's kiss* as good as it gets in TV land.
Read our complete Frame TV review here!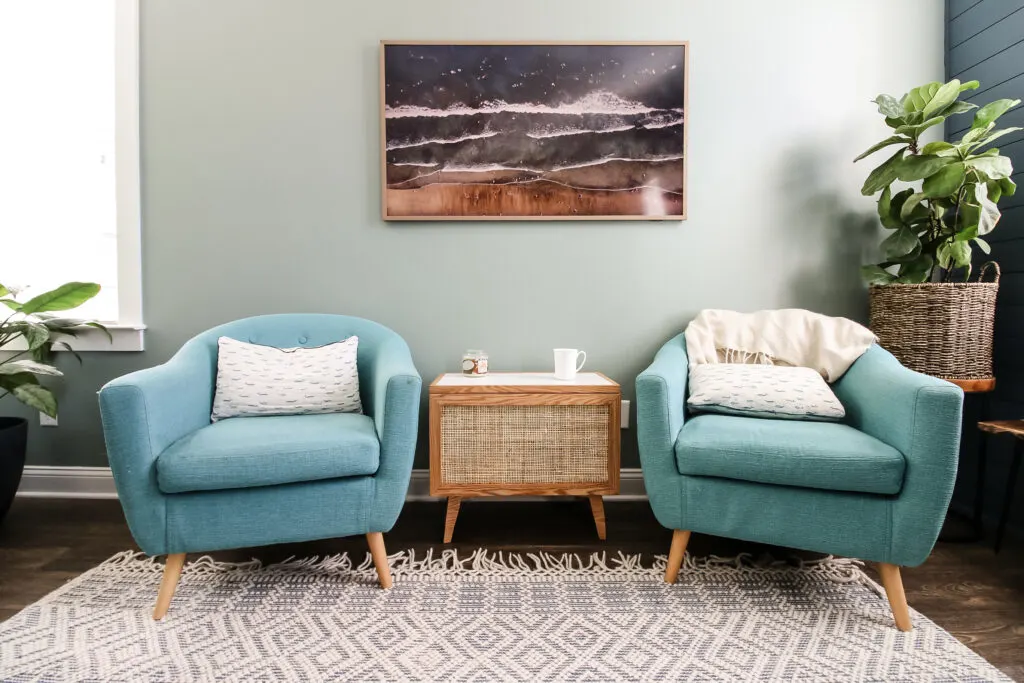 Accessories for your Frame TV
The Frame TV is technically good to go out of the box. However, some people prefer to add accessories!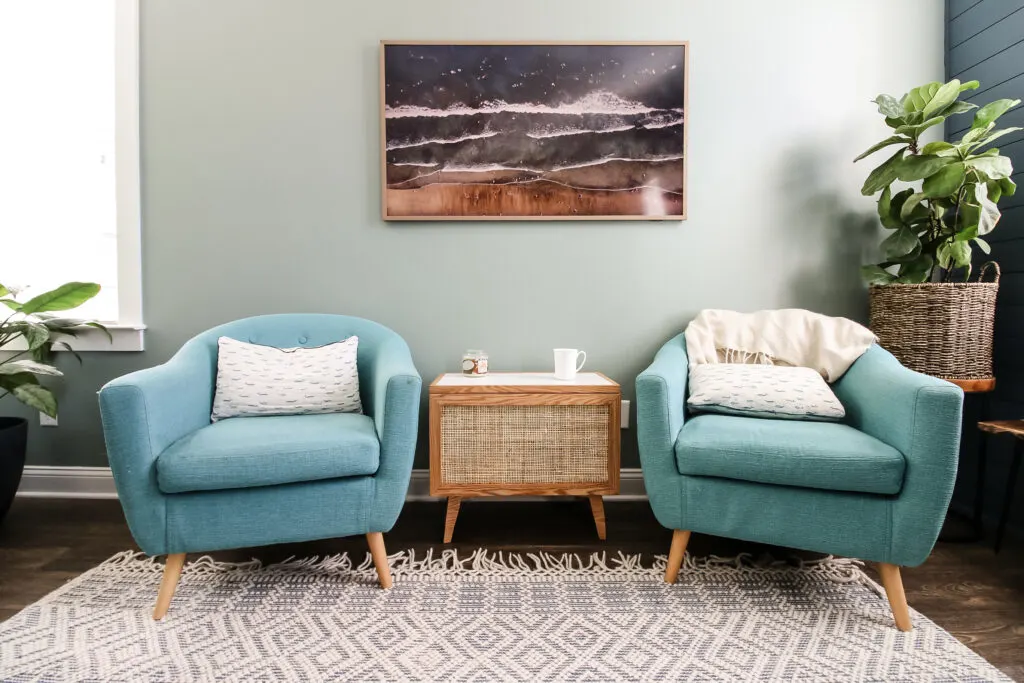 How to use a Frame TV
Here are some handy tutorials to keep in mind when getting started working your Frame TV.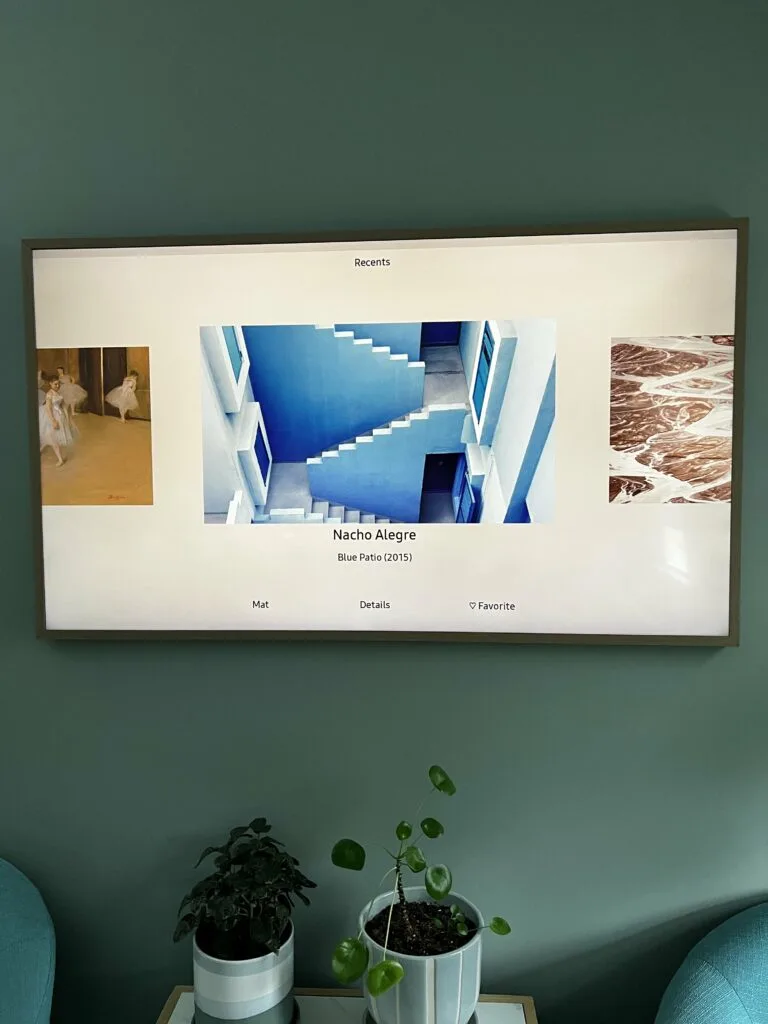 Shop the best deals on Frame TVs
SHOP FRAME TVs
SHOP FRAME TV ACCESSORIES
Any more questions about the Frame TV?