Want to put a bezel on your Samsung The Frame TV? Here are the best Samsung Frame TV frames to choose from!
I absolutely adore our Samsung Frame TV. It has a great picture of course, but it just looks so mice hanging on the wall in art mode.
Part of what makes this TV look like artwork is the fact that it has a real frame on it, just like a piece of art!
Let's chat about your options for frames for your Frame TV!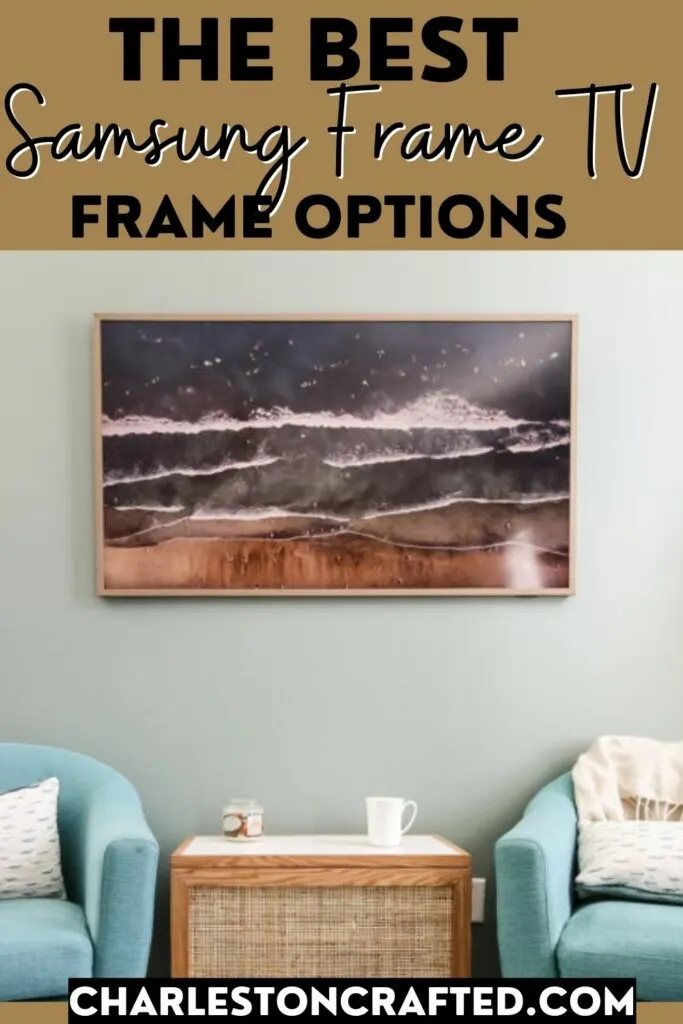 What is the Frame TV?
The Frame TV is a TV that looks like a picture frame with art inside it! Samsung's Frame TV is what they are considering the next generation of TVs that blend in with your space.
The frame that goes around the Frame TV itself is called a "bezel". It sticks to the frame with special small, hidden clips.
While you do not have to use a bezel with the TV, it is what helps art mode look like digital art and transforms the TV from a flat screen to a piece of art.
Does the Samsung Frame TV come with a frame/bezel?
The Bezel, or frame, for your Frame TV is sold separately and not included in the purchase of this smart TV.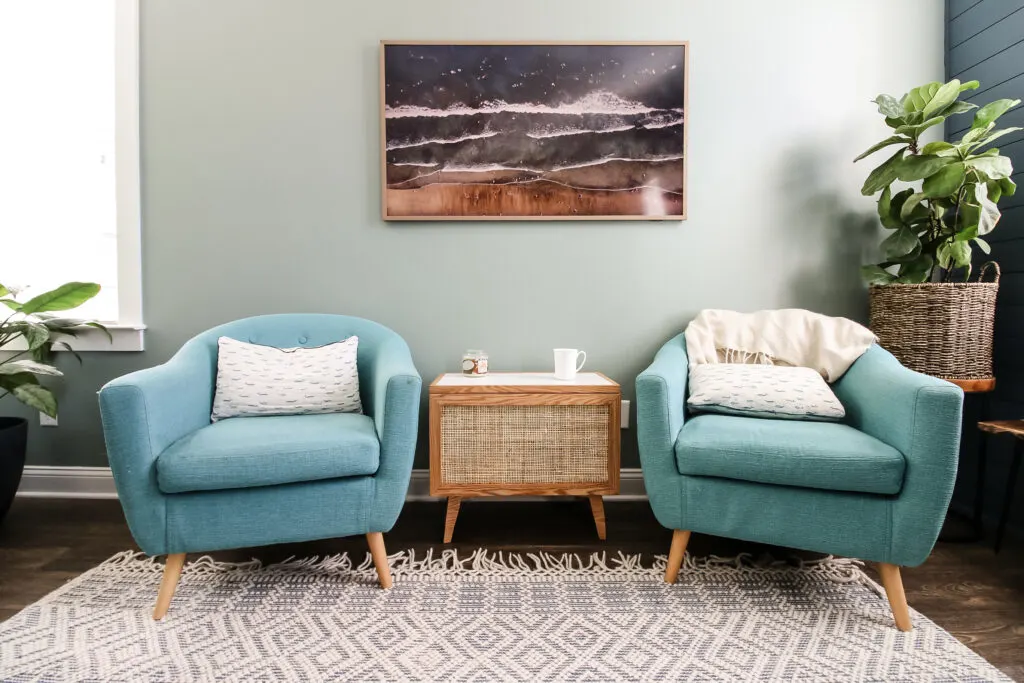 The best Samsung Frame TV frames
Here are your options for Samsung picture frame TV frames!
Samsung Frame options
Samsung sells options for the Samsung TVs themselves. These are plastic painted different colors and come in several colors: white, teak, brown, beige, and brick red.
The Samsung Bezels range from $99 to $249, depending on the size of your TV.
We opted for the Samsung brand modern bezel in a teak color. It's worth noting that this is not wood but plastic painted to look like wood.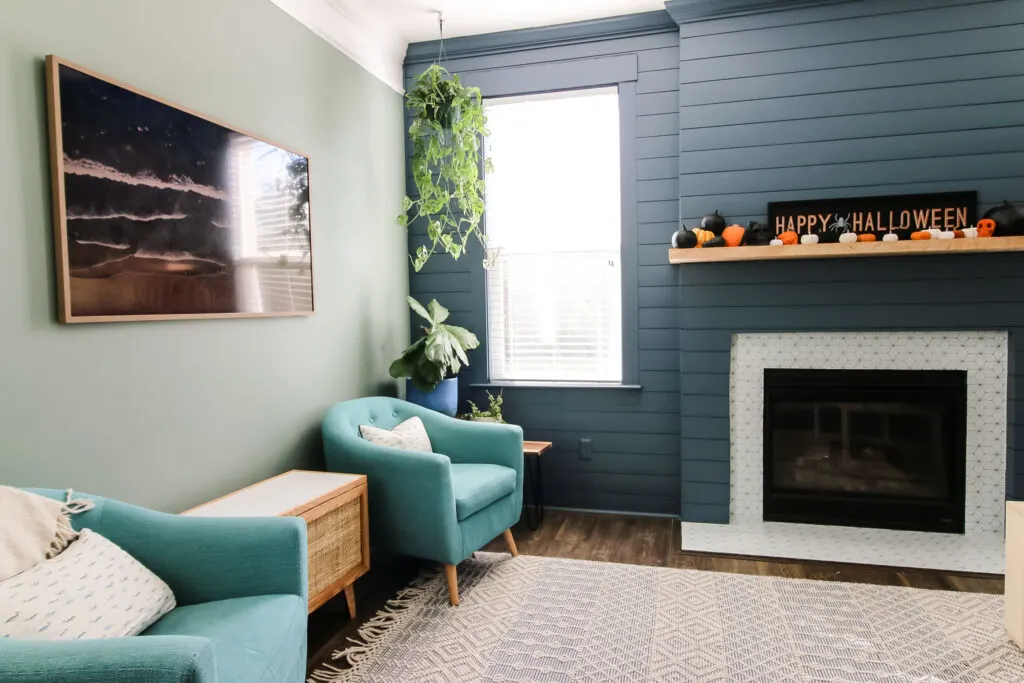 Deco TV Frames
Another popular option for frames for the Frame TV is Deco TV Frames.
The great thing about Deco TV is that they offer a TON of options for frames for your Samsung TV.
Not only are there a ton of options, but there are a lot of styles as well. The reviews prove that these are high quality frames that complement nearly any style of living room.
I particularly like these styles:
Deco Frames range in price from $199 to $399, with larger TVs and more intricate styles having the highest cost.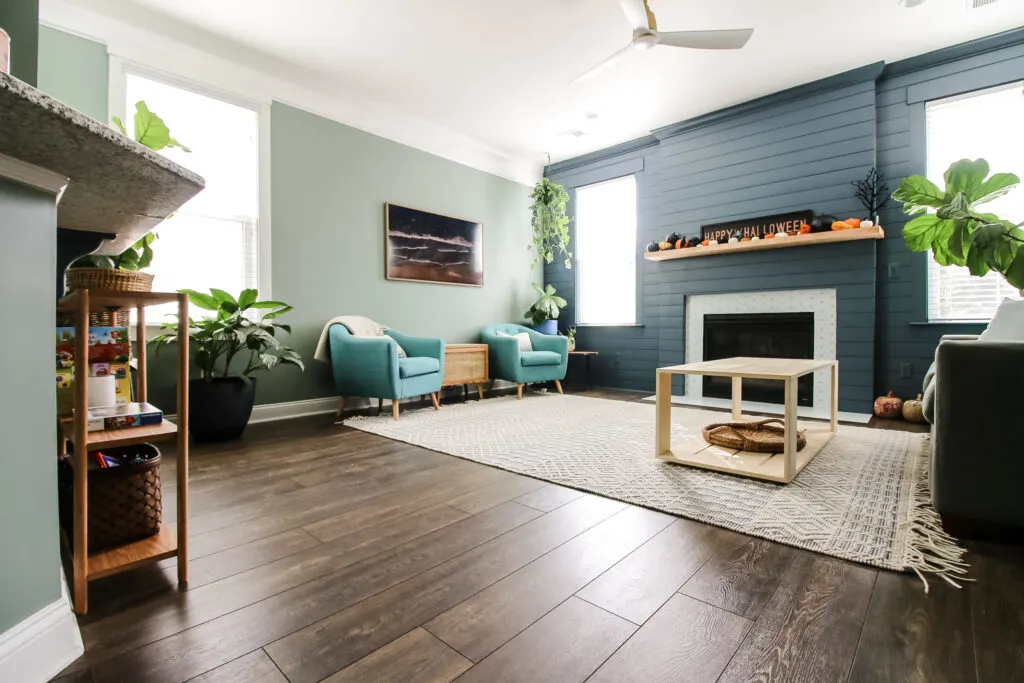 Custom Frame for Samsung Frame TV
Of course, you always have the option of DIYing a frame for your Samsung art TV.
We do a TON of woodworking and DIY projects and decided that it was not worth the cost savings to build one of these frames ourselves. However, if you have a larger TV (that would need a more expensive frame) it might be worth it to you.
I strongly encourage you to price out your materials in advance to determine how much money you would be saving by making your own frame, and then decide if it is worth your time.
Here is a great tutorial from someone who has done this project.
Any questions about frames for Samsung the Frame TVs?