Wondering how to mount your new Samsung Frame TV? Here's the best wall mount for samsung frame tv!
The Samsung Frame TV is an ultra-popular TV that looks like a piece of art hanging on the wall.
You can read my complete Samsung the Frame TV review here!
If you are planning to purchase a Frame TV, you might be trying to figure out how to get it hung up on the wall. After all, it wouldn't make much sense to splurge for this framed TV and set it on a media console.
Let's talk about mounting the Frame TV!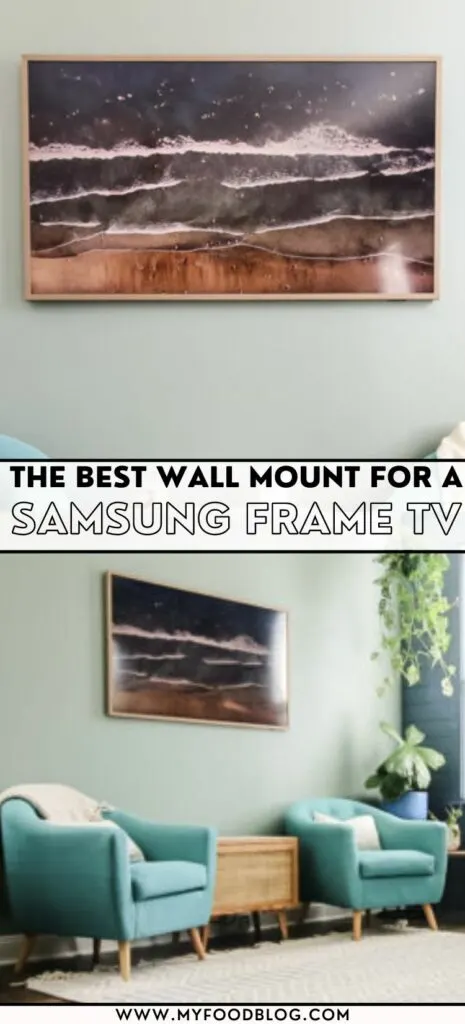 Does Samsung Frame TV come with wall mount?
YES! The Frame TV comes with it's own mount and everything that you need to mount it properly and safely. You do not need to purchase another mount for it!
What you will need to do is prepare how to handle the cord between the TV and the connect box. You don't want it draping down the wall of your living room.
I suggest grabbing cable pass through wall outlets to make it easy, if you don't have a system set up already!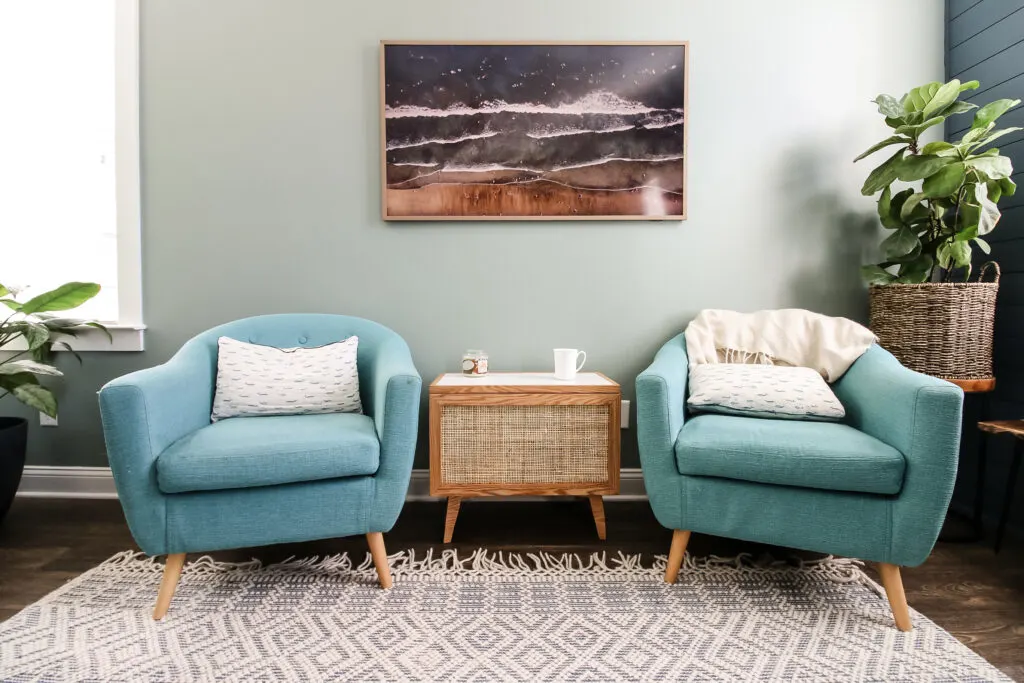 What is the best wall mount for a Samsung Frame TV?
The best wall mount for your Samsung Frame TV is the Slim Wall Mount that is included with the purchase of your TV. It is easy to install and will hold your TV as close to the wall as possible!
The only reason to NOT use the included mount is if you want a swivel mount. This could be if you are hanging it high over a fireplace, in a corner, or somewhere where you want to be able to pull it out or angle the screen.
In this case, you will want to choose a different, non-included swivel TV mount. I recommend the Samsung Full Motion Slim Wall Mount.
Can I use any wall mount for Samsung The Frame?
Samsung Frame TVS are VESA compliant and work with any universal TV wall mount that is also VESA compliant and designed for the TV's size.
However, I really suggest using the included mount. It is slim fit, easy to hang, and don't forget – is free with the purchase of the TV!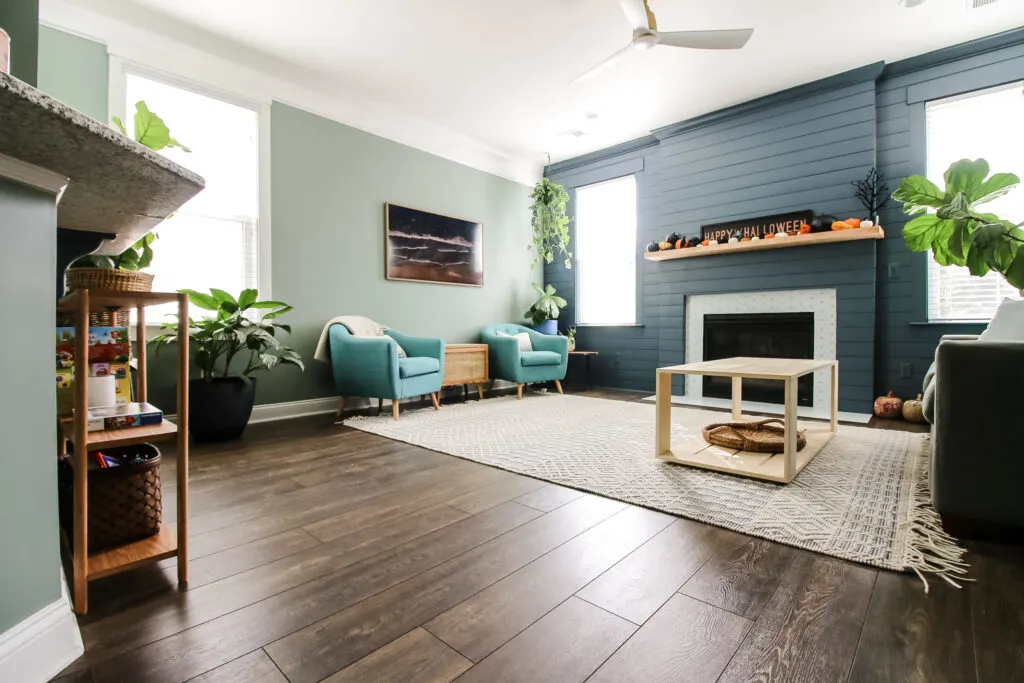 Can you put a Samsung Frame TV on a swivel mount?
I think it looks best to install your Samsung Frame TV flush on the wall on the slim mounting hardware included. However, if you need to be able to swivel your TV to make it work in your room, check out the Samsung Full Motion Slim Wall Mount.
This mount is designed for the Frame TV and mounting your TV as close to the wall as possible. But, it is able to tilt left, right, and forward, as needed.
This mount comes in the 43-65 inch screen size and the 58-75 inch screen size.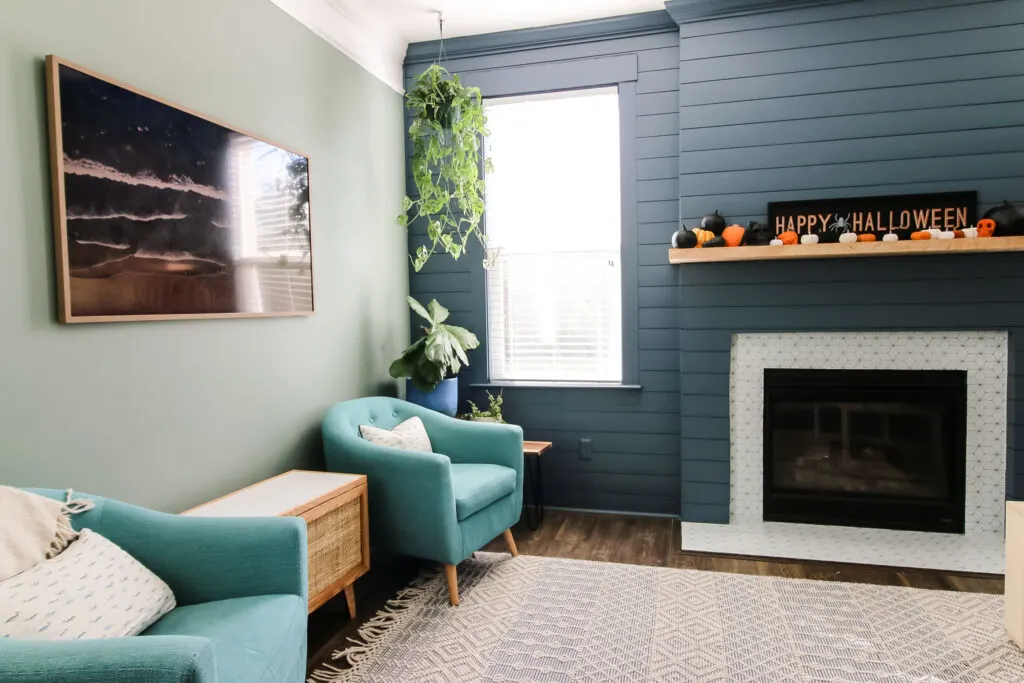 How do I hang a Samsung TV frame without a gap?
If you use the included mount and follow the instructions properly, you should have a very very minimal gap between your TV frame and the wall. It's a really sleek, tight fit!
Any more questions about the Samsung Frame TV mount?