Wondering about the sound quality on a Frame TV? Let's talk about if you need a soundbar with the Samsung Frame TV!
So, you decide to splurge on a Samsung Frame TV. You love the way that it looks on the wall with it's low profile mount and bezel frame. It almost – almost – looks like a piece of art up there.
But then you realize – my big black sound bar is totally giving it away!
At least, this is what happened to us. I (uncharacteristically, I am usually very cheap) decided to Black Friday Treat-Yourself to the Frame TV I was oogling for years.
And I love it, and it looks fabulous. But, our sound bar below it kind of ruined the effect.
We ended up removing our sound bar and are 1000% fine without it, and I prefer the look 1000x over!
So, let's chat today about sound bars, if the Frame TV needs one, and which ones I recommend if you choose to go that way!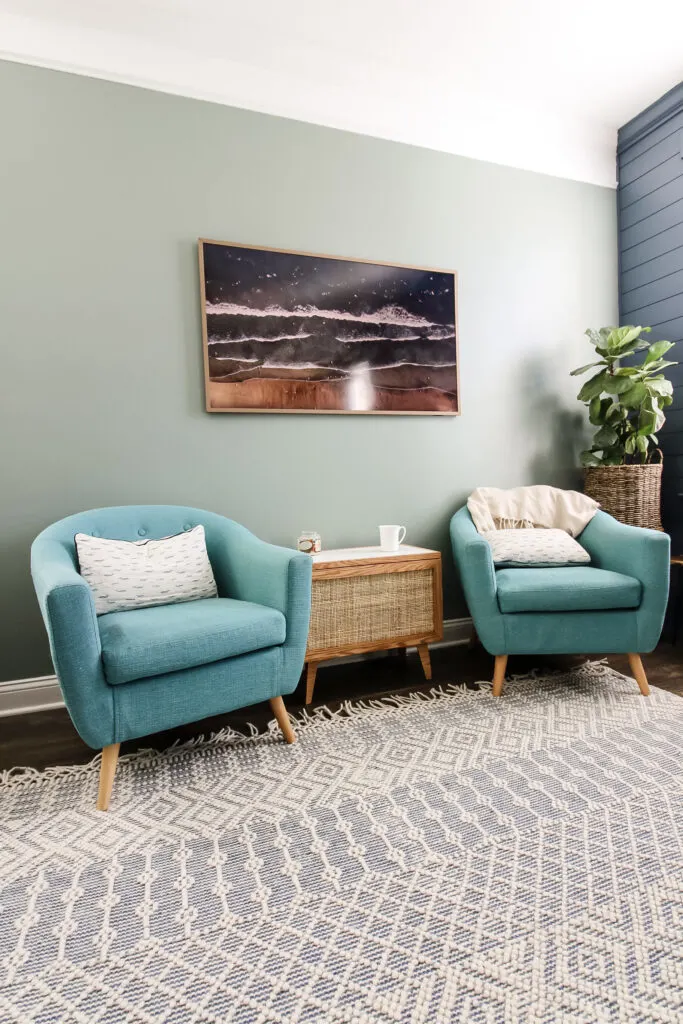 Is it worth having a sound bar with TV?
Sound bars can improve sound quality and give more of a surround sound experience. If you have an older or dated TV, a sound bar can transform it. If you have a movie room or want the sound to really feel immersive, sound bars can go a long way towards that.
Overall, sound bars are inexpensive, easy to install, and simple. You get a big bang for your buck as far as sound quality goes!
Does the Samsung frame TV have good sound?
We have now had our Samsung Frame TV for over 2 years and I can say that the sound quality is great. To be clear, we typically watch kids shows, sports, and a little light adult TV in a small-ish living room. We have zero issues with the sound.
The Frame TV actually has Sound Sensor technology, which is super cool. It can sense if your room gets loud and adjusts the sound accordingly.
An example of this is if I run the disposal in our open concept kitchen, the living room TV gets louder, then goes quiet when it stops. Automatically! Pretty cool.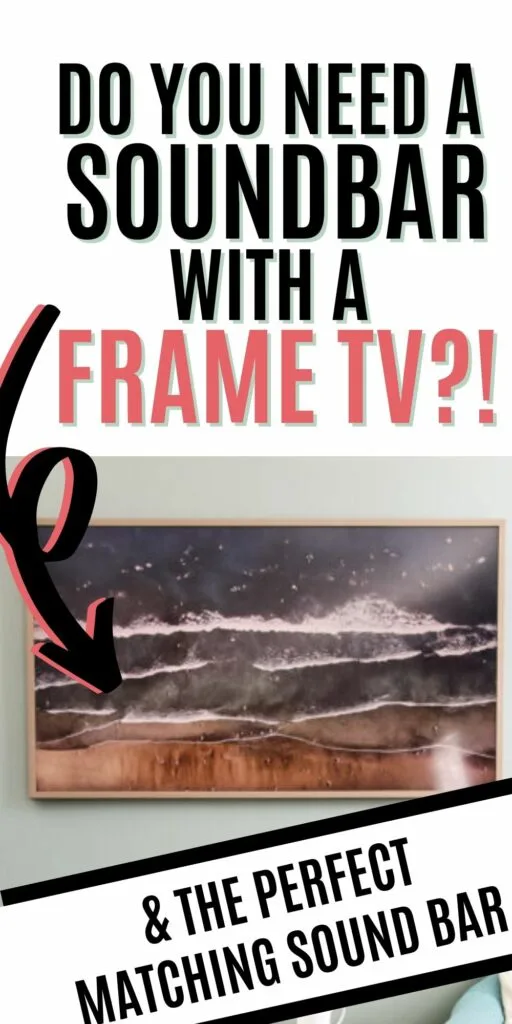 What sound bar goes with the Samsung frame TV?
You can pair any standard soundbar with the Samsung Frame TV via HDMI cables.
Samsung offers the Ultra Slim Sound bar with Bezel – designed to match your Frame TV! If I was set on the idea of a sound bar, this is 100% what I would go with.
The Samsung Terrace is a nice slim, wall mounted sound bar. It could possibly be disguised, though I wish they would come out with white or other non-black techy looking options.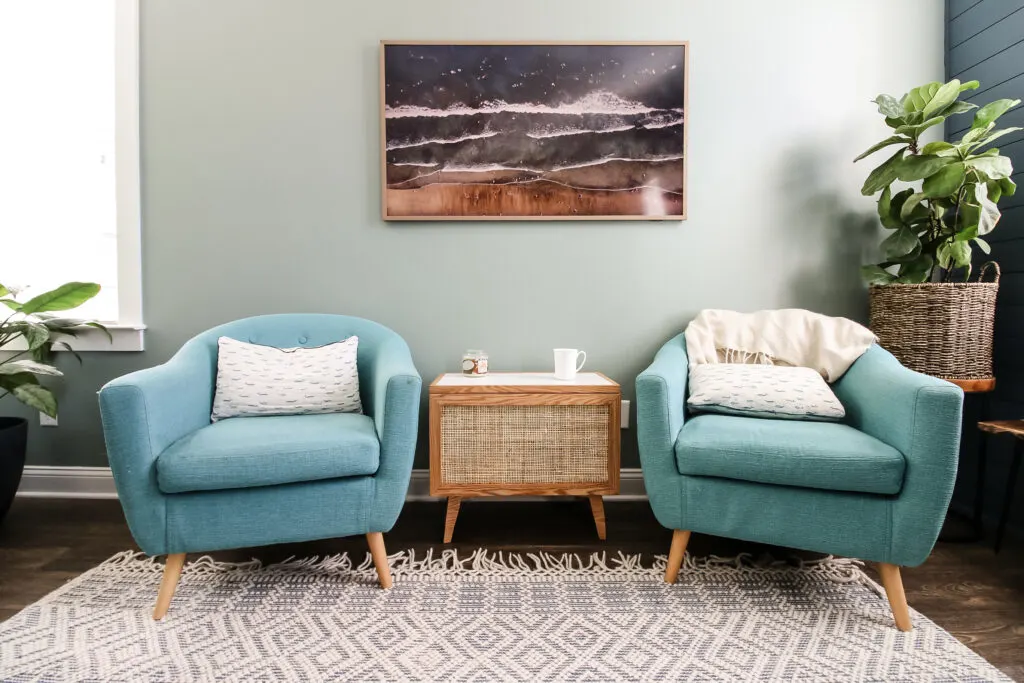 How do I connect my soundbar to my Samsung Frame TV?
Here are the official steps for how to connect a sound bar to a Frame TV:
Connect an HDMI cable to the TV's HDMI IN (ARC)
Connect to the HDMI OUT (TV-ARC) port of the sound bar
Turn on the soundbar and set the Source to D.IN
The TV sound will play through your sound bar