Wondering what art comes with the Frame TV? Here's the exact art that comes for free, pre-loaded on this Samsung Frame TV!
The Frame TV is a super popular TV because it looks like a piece of art hanging on the wall.
A big part of that is choosing the art that you want it to display.
Art has a huge impact on the feel of your room – especially an art piece as large as a TV screen!
I was personally a bit disappointed when I realized how expensive it was to buy art for our frame TV.
But, it is true that the TV does come with a small selection of free art. Let's dive into that selection today!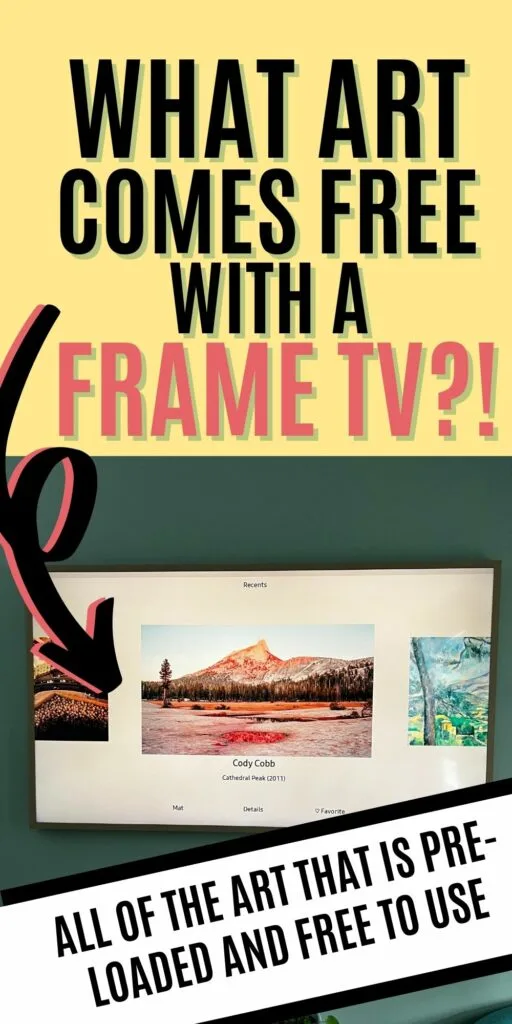 Does the Samsung frame TV come with art?
The Frame TV comes pre-loaded with a collection of artwork that is free to choose from. You also have the option to subscribe to the Samsung art collection or upload your own artwork.
How many pictures does the frame TV come with?
The Frame TV comes pre-loaded with ten pieces of artwork. You then have the option to add different mats to each piece of art, giving it a slightly different look.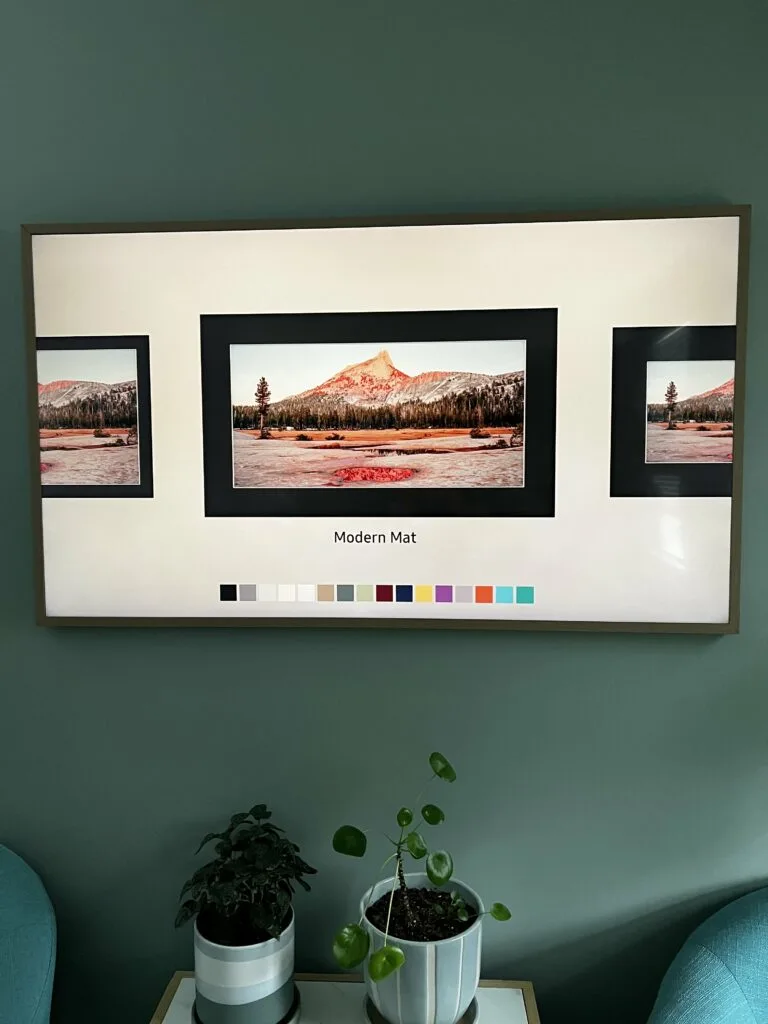 What art comes with the frame tv?
The Frame TV comes with:
Claude Monet Water Lilies
Wolf Adermeit Vortex
Paul Cezanne Mont Sainte-Victoire with Large Pine
Cody Cobb Cathedral Peak
Aya Okawa Coastal Analucia
Anuar Patjane Aleph
Scott Ramsay Imfolozi Giraffe
Nacho Alegre Blue Patio
Edgar Degas Ballet Rehersal on Stage
Claude Monet Garden at Sainte-Adresse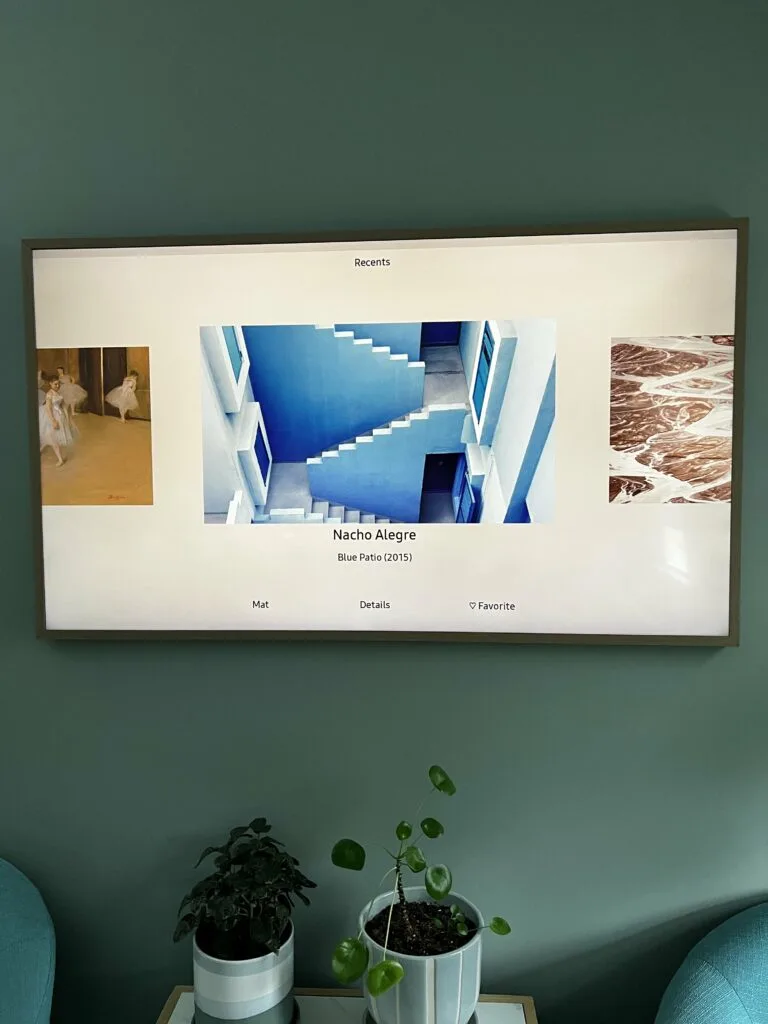 Any more questions about the art that comes with the Frame TV?