Want to display art on your Samsung the Frame TV without having to spend money on it? Here's how to get free art on frame tv!
The Samsung Frame TV is an ultra-popular TV that looks like a piece of art hanging on the wall.
You can read my complete Samsung the Frame TV review here!
I love displaying art on our Frame TV when not in use – it helps take away from the "big black box" effect and it just truly looks beautiful in any room in your home.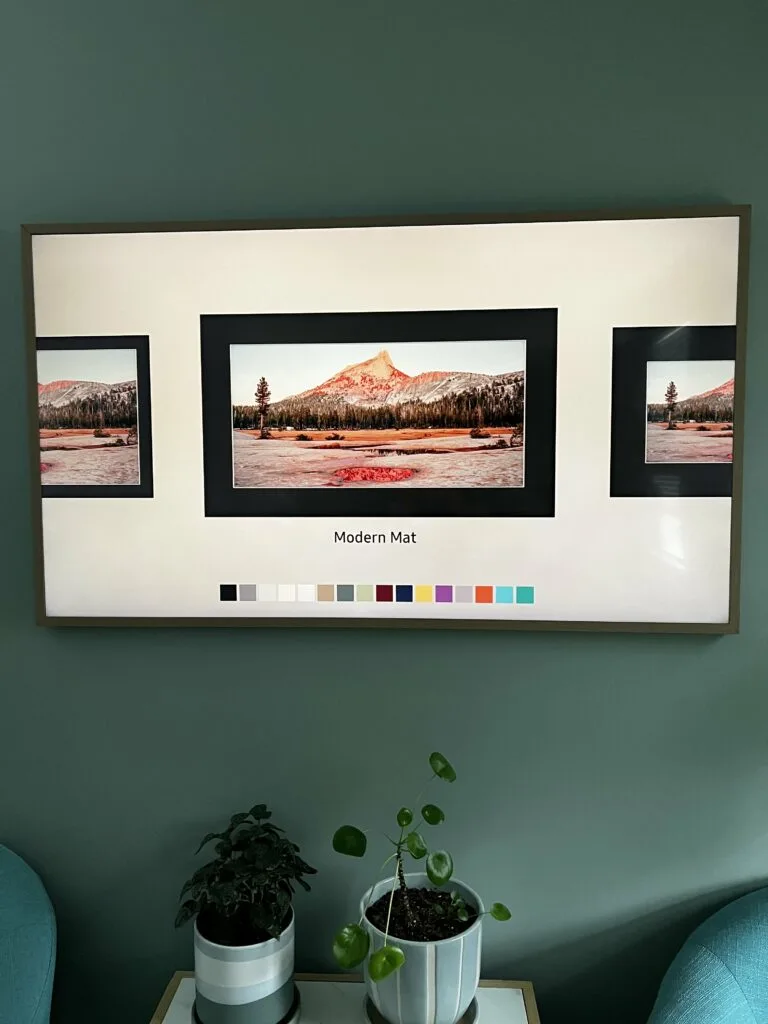 Once you splash out on a Samsung Frame TV, you might not want to keep paying monthly for a subscription to their art membership.
I get it, I don't want to pay for that, either.
Luckily, there are several options for where to get free art for your Samsung Frame TV!
If you are trying to upload art you already have, be sure to read our complete tutorial on how to upload art to the Frame TV!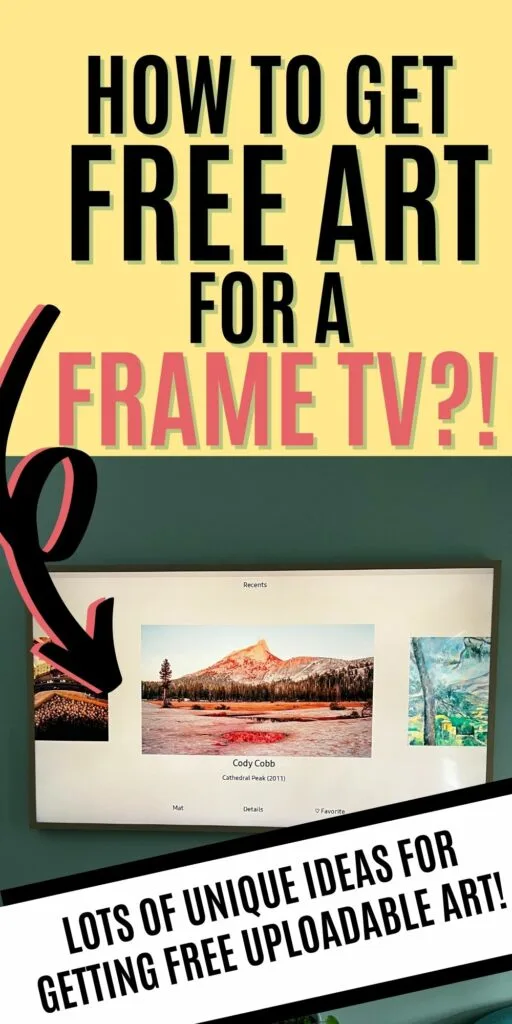 More Samsung Frame TV:
Want to do more research on a Frame TV? We are spilling all the tea!
Tips for optimizing art display on Samsung Frame TV
Whatever art you choose to display, you want to make sure that you experiment with the settings to get it to look as realistic as possible in your space.
The exact settings to use will vary depending on the lighting and feel of your room, but here are a few things to keep in mind.
Frame and matte options
You can swap out the frame on the outside of the TV to match your room's decor, and you can add a "mat" to the image. This is not a physical mat like the frame, but is just added to the image on the screen.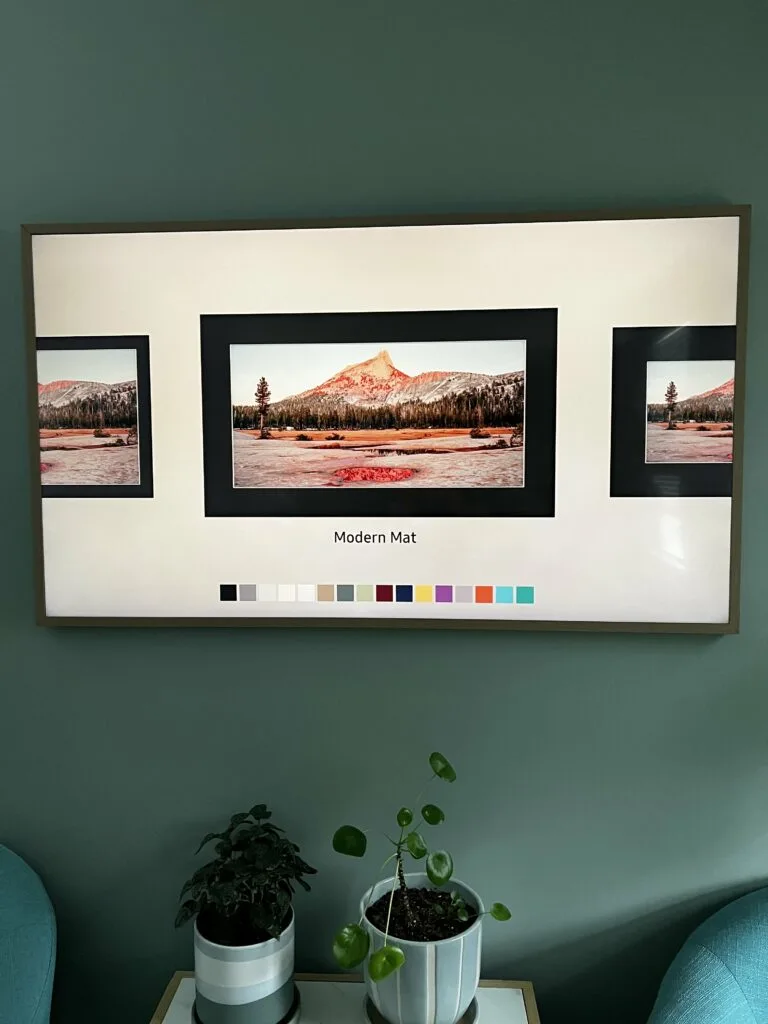 You can change the color or width of the mat to match your personal style. Generally, I think photos look best with no mat, but art can look nice with it. The thicker the mat, the more formal it will look.
Adjusting brightness and color
Definitely pay attention to the brightness and color settings on your tv and adjust them to your liking. I love the The Ambient Light Detection feature which auto-adjusts the TV as the brightness (or darkness) of your room changes!
Scheduling art to display at specific times
While your Frame TV will look beautiful 24/7, there's no need to run it when no one is home or everyone is asleep. Consider setting a timer so it cuts off automatically!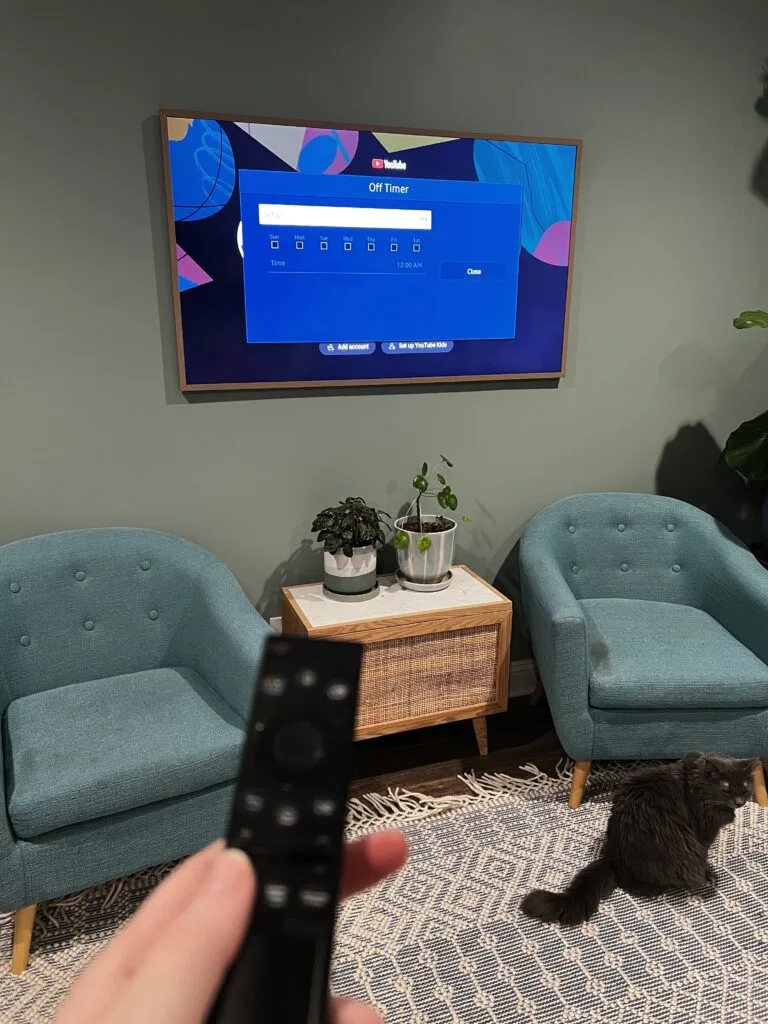 Here are the steps to set an off timer on your Samsung Frame TV:
Press the Home button >
Select Settings >
Select General >
Select System Manager >
Select Time >
Select Off Timer >
Select Setup >
Select the desired time interval >
Select Time >
Set the time by using the directional pad >
Select Close
How to get free art on frame tv
You can get free art for the Samsung Frame TV from the Samsung Art Store, from other online art platforms, or by uploading your own art.
Samsung Art Store
The Samsung Art Store is a gallery hosted by Samsung specifically for the Frame TV. You don't need an app to access it – it comes loaded on your Frame TV.
This is definitely the easiest way to add art to your TV since you just use the remote to get there – no extra steps or set up required.
However, you will have to pay for either a membership or a la carte art from this store.
There is, however, a small selection of art that is available for free from The Samsung Art Store.
You can read about all of the art included free from the Samsung Art Store here!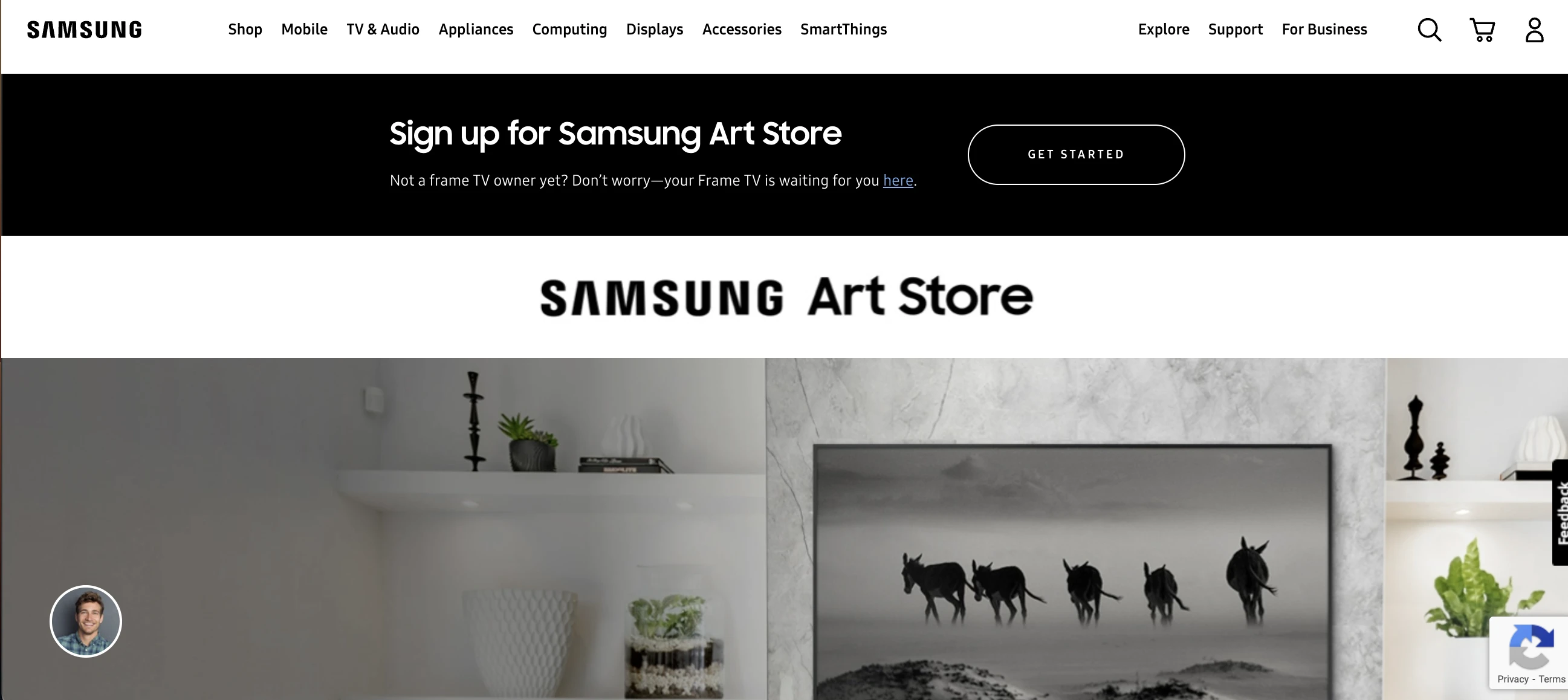 Online Art Platforms
You can download art from anywhere and, if it is sized properly, it can be added to your Frame TV using the SmartThings App.
Here are some places where you can download free art for the Samsung Frame TV: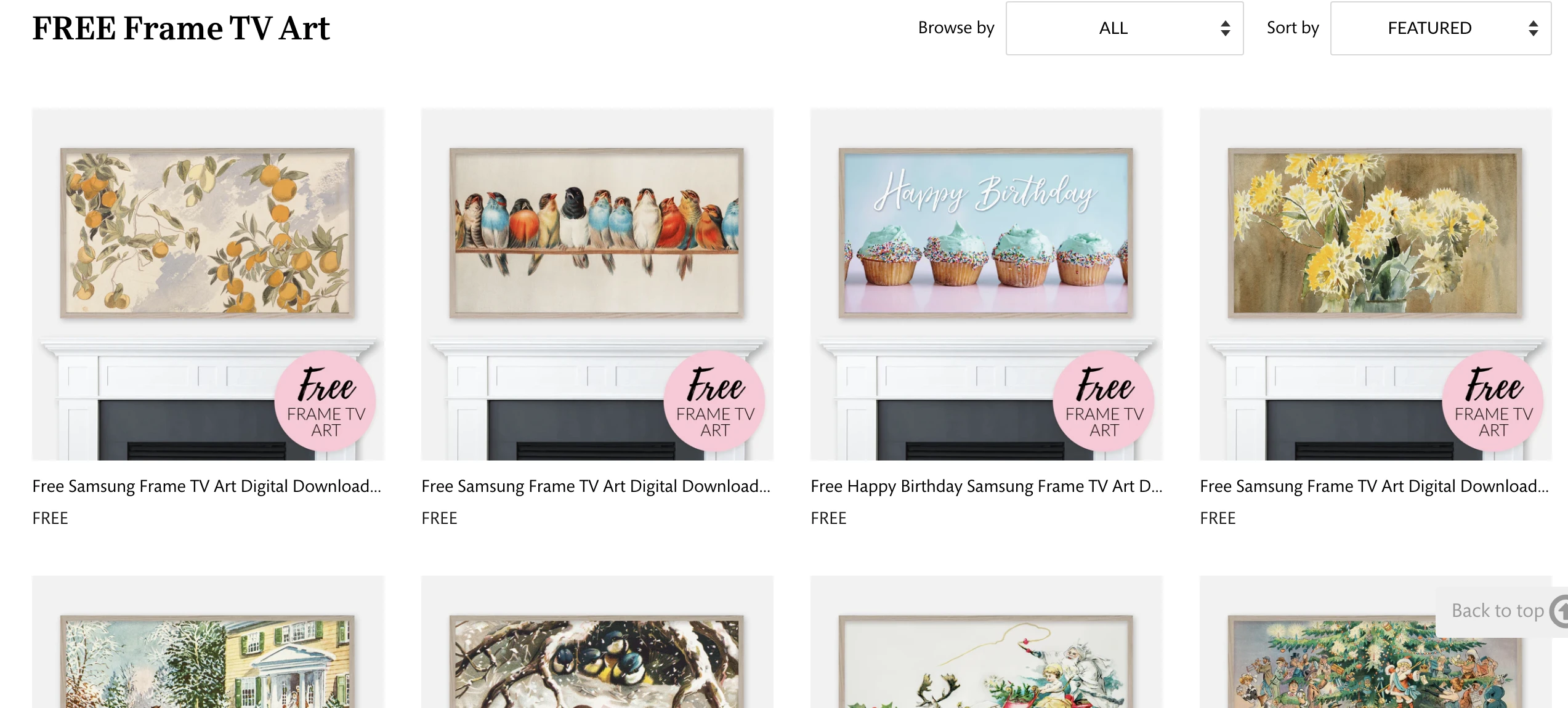 Your own photos or images
Remember, you can display any personal photo or image that you want on your Frame TV. The art should be ideally sized to 3840 pixels x 2160 pixels to perfectly fit your TV!
Make sure that all art or photos you want to add to your Frame TV meet the following requirements:
Horizontal orientation
Over 3840 pixels wide
Crops nicely to Frame size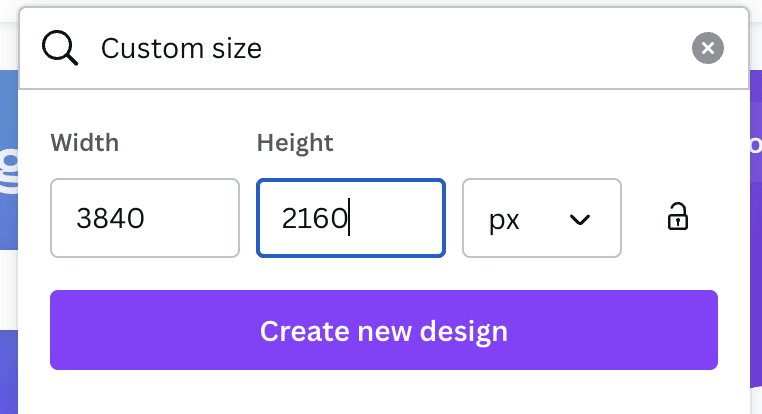 How to resize images to fit the Frame TV
If you use Canva, you can create a new canvas –> size it to 3840×2160 pixels –> drop your photo in there. Then, air drop it to your phone, upload it to the app, and you are good to go!
Or, you can use this free image converter to size it perfectly!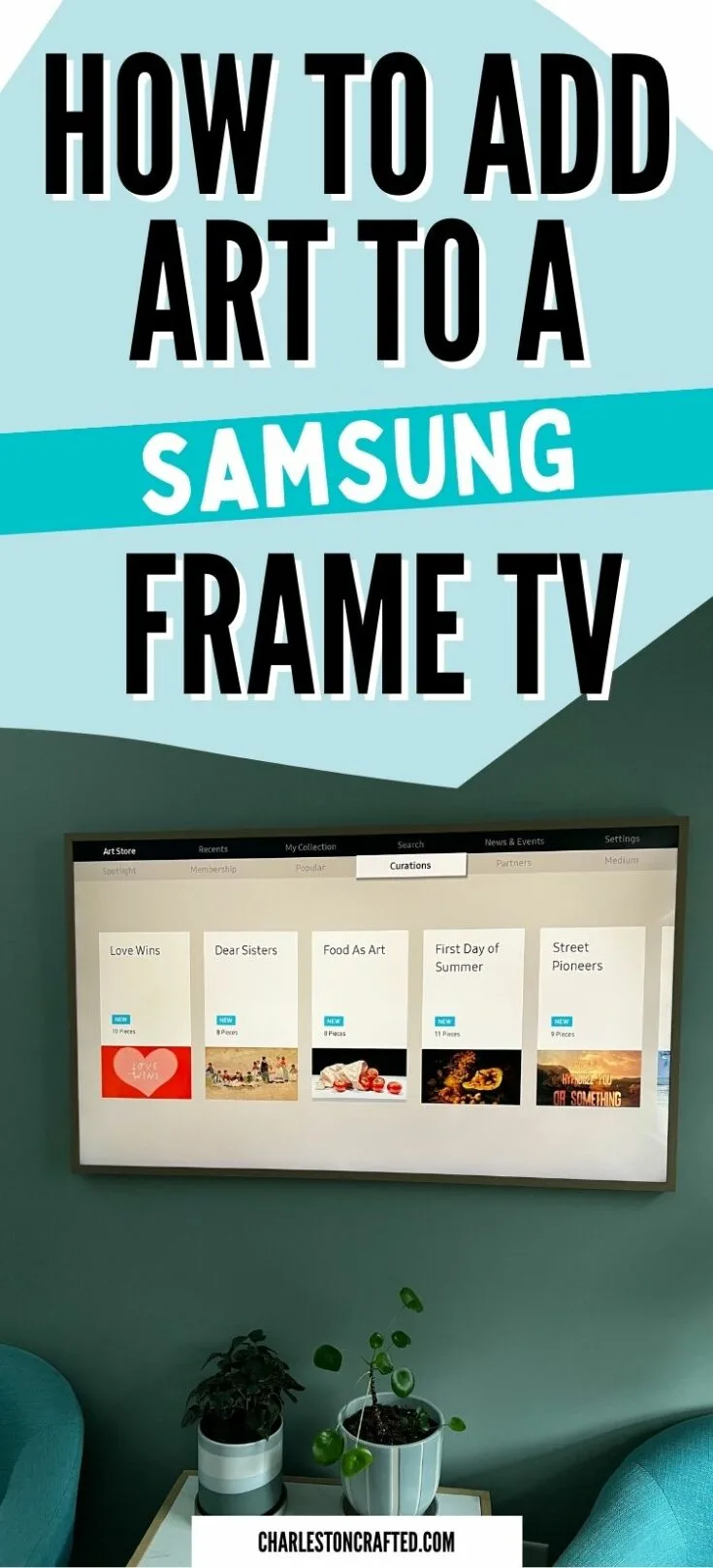 Yield:

1 piece of art on your TV
How to upload art to a Samsung Frame TV
It's super easy to upload art to your Samsung Frame TV. Here's how to do it!
Tools
Frame TV
Remote
Phone with Smart Things App installed
Instructions
Download your art and save it to your phone
Open the Samsung Smart Things App - connect your TV to your app if you haven't already
Tap DEVICES
Select ART MODE
Select ADD YOUR PHOTOS +
Select your desired photo or art
Push CREATE MAT and choose if you want a mat or no mat
Push SAVE ON THE FRAME to add to your TV!
Any other favorite places to get free Frame TV art?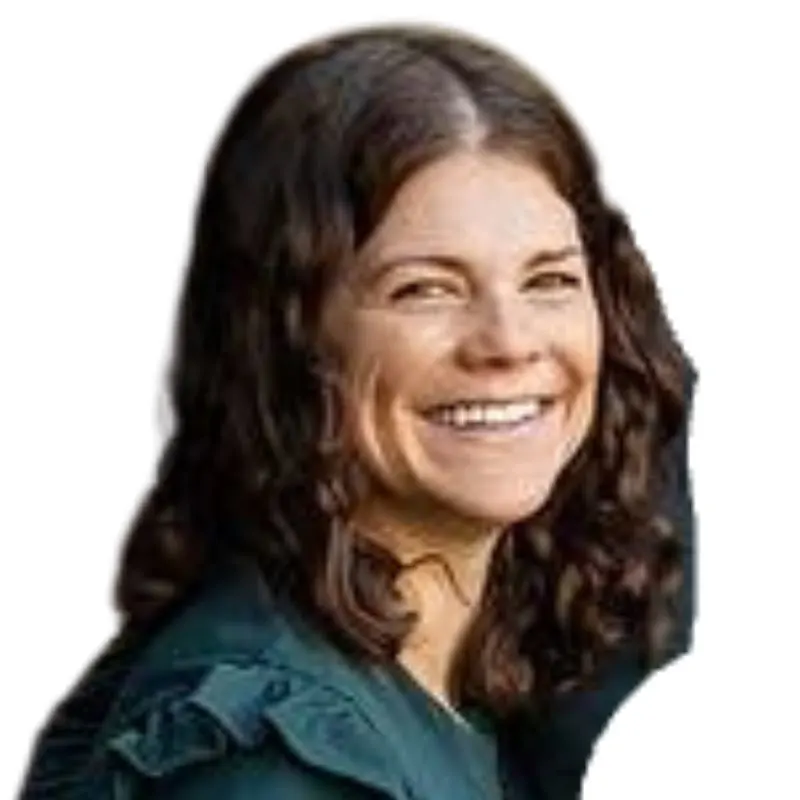 Hello, I'm Morgan, half of the creative force behind CharlestonCrafted.com! With a passion for DIY that dates back to 2012, I've transformed three homes and now I'm dedicated to helping others craft their dream spaces. Let's turn your house into a home together!