Want to learn how to decorate your home with sticks? Here is my best advice!
A big hurdle that many people face when decorating their home is cost. Even small decor items can add up. Shopping second hand can help, but it can still be pricey.
But do you know what is free and widely available no matter where you live?
Sticks.
It might sound strange, but I am really excited to share with you today how to decorate your home with sticks.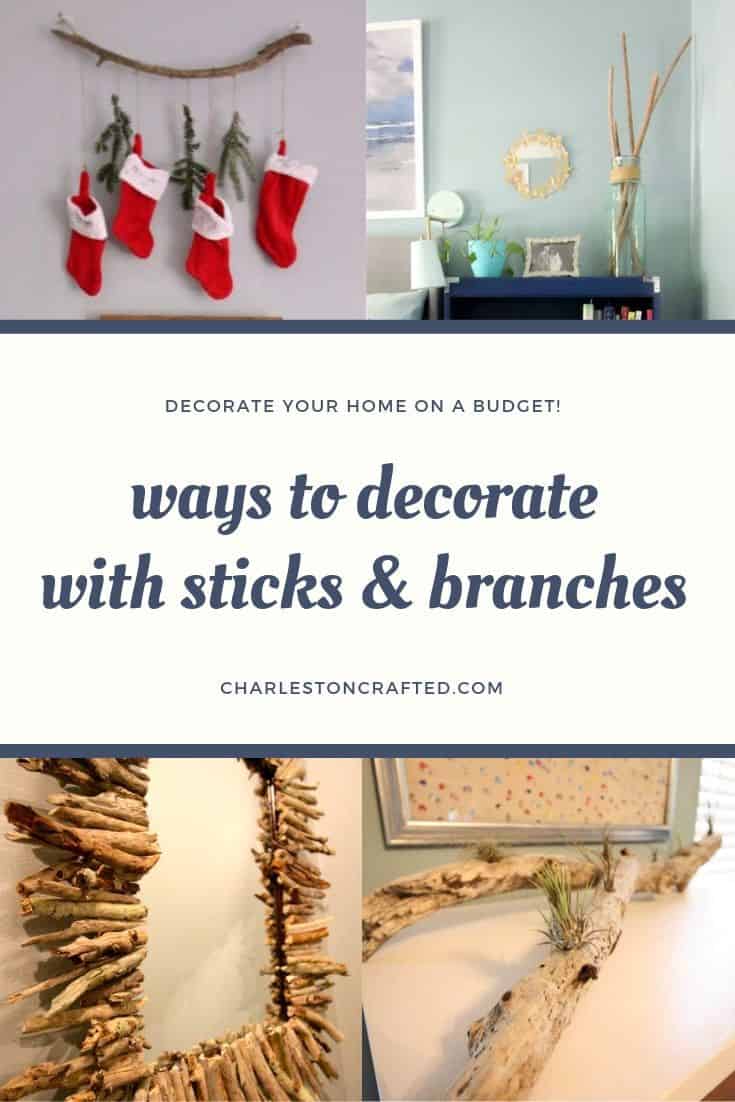 How to decorate your home on a budget with sticks and branches
There are a lot of benefits to decorating your home with sticks.
Sticks add a natural element to any space
Most of the time sticks will be neutral colors and go with any type of decor
However, you can always paint or embellish sticks
Sticks can add height and interest to an otherwise flat space
Sticks are naturally going to have interesting texture
You can gather sticks for free
It is easy to work with sticks – you don't need any special tools
Decorating with sticks
Sticks are a totally free decor option. They add a natural texture to any space. Here are some great ideas for decorating with sticks and branches.
How do you dry out branches to use in your home?
Your best bet for drying out sticks or branches is to bring them indoors. This will allow them to acclimate to your home's air. They will dry out naturally over time.
Do I need to disinfect sticks before bringing them inside?
Be sure to clear every stick of loose debris and dirt. Leaves and flowers will die and fall off, so I usually remove those first.
I have never sanitized sticks, but this is the process that we use to clean and sanitize spanish moss.
Would you use sticks in your decor?