If you want to learn how to make a DIY driftwood mirror in a starburst shape, you will love this simple and practically free tutorial!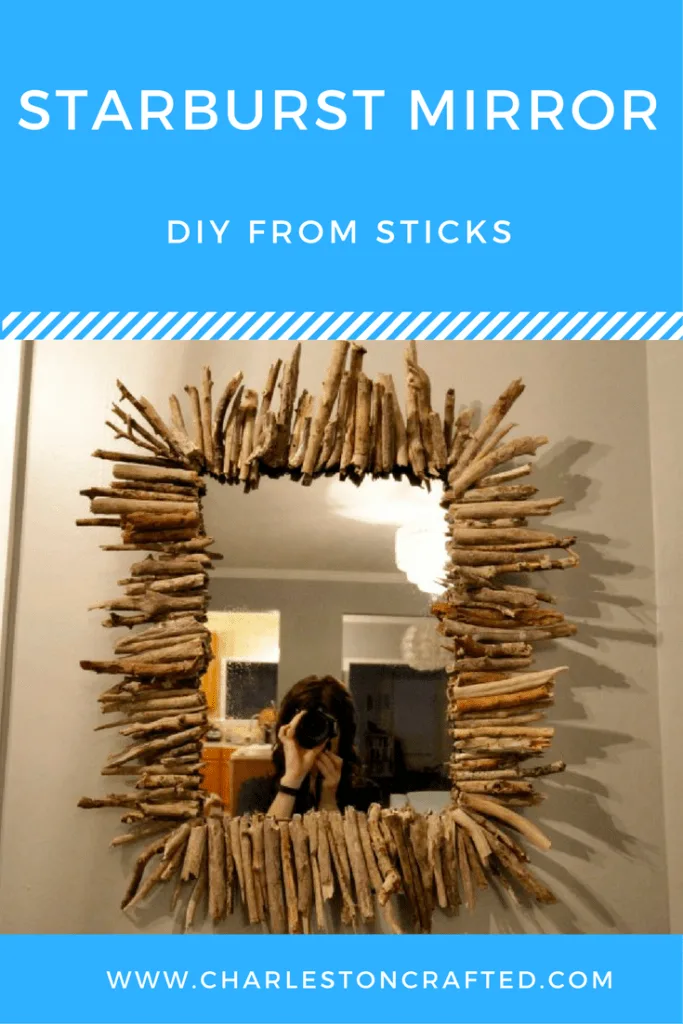 We are currently working on making over our front room which is a sort of formal living room. In addition to the seating area, the room also is the front entry to our home. I personally love having a mirror next to a door so I can check myself before I step out, and I knew that I wanted to include a mirror in this space. We are trying to include a variety of natural textures in the room and I took this as an opportunity to create a driftwood stardust mirror.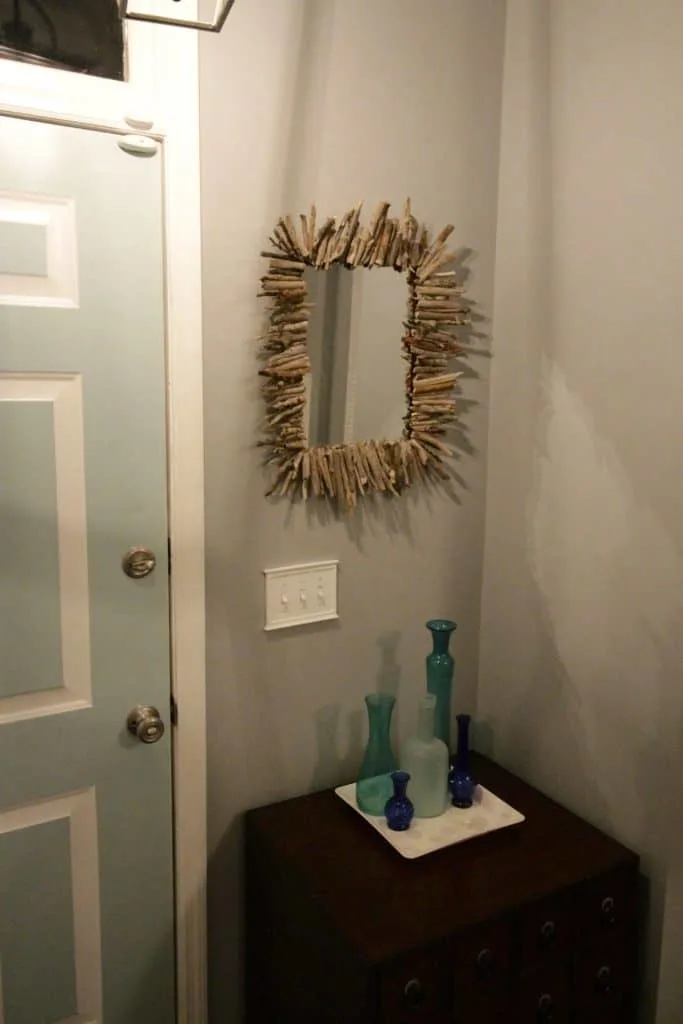 If you love driftwood projects, check out our coffee table, our wedding cupcake display, a candelabra, a pot, and a tree topper. We love driftwood!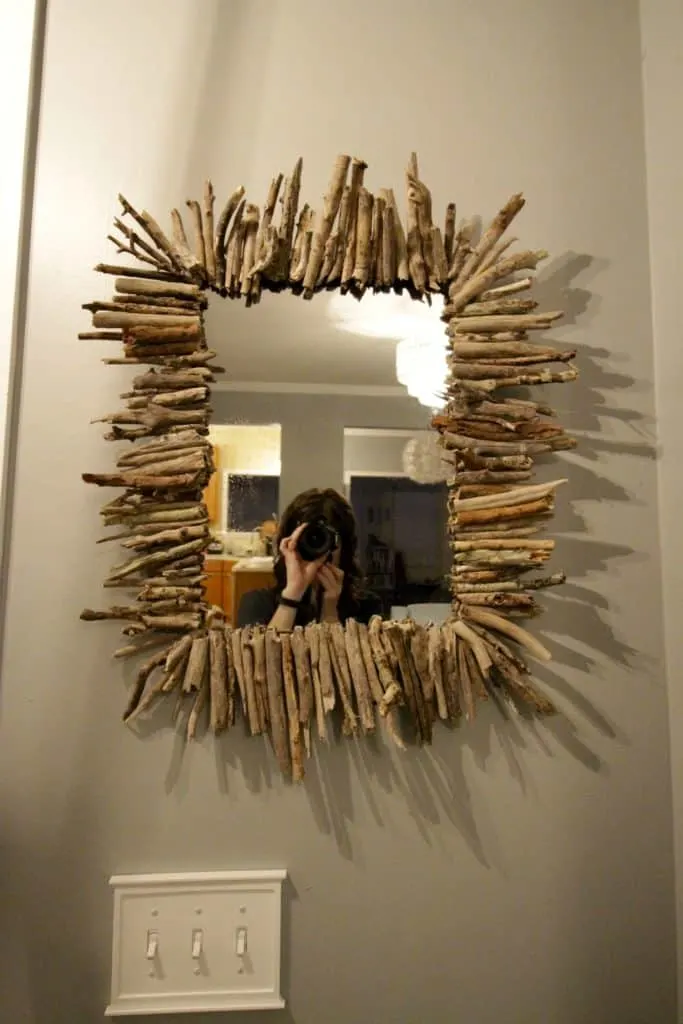 This was a simple project to execute. I started with a rectangular mirror that I got for just under $5 at Goodwill. I was too cheap to spring for the $10 Walmart special this time 🙂 Sean popped off the frame and I was left with the mirror attached to a wooden base.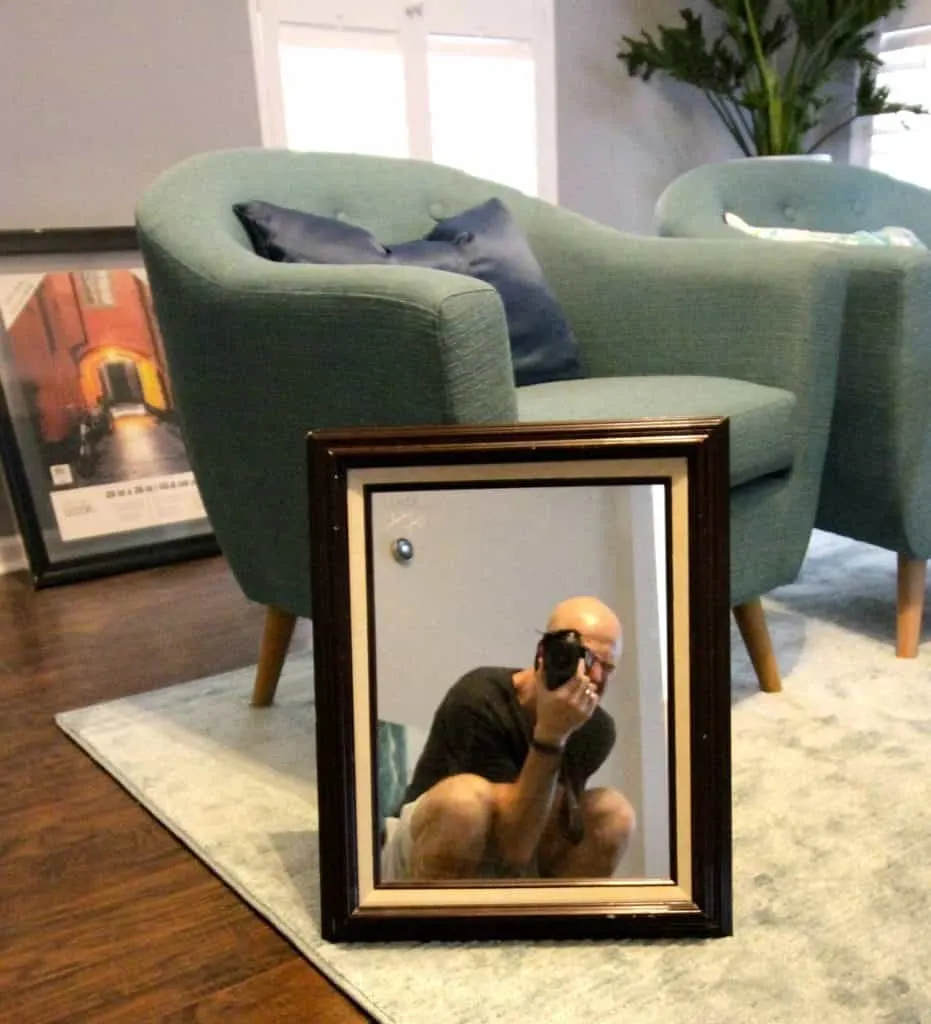 First I prepared the driftwood but selecting dry pieces in a variety of colors and thicknesses. I broke them by hand into 3-4 inch sections. I wanted the rough broken look and not a saw slice.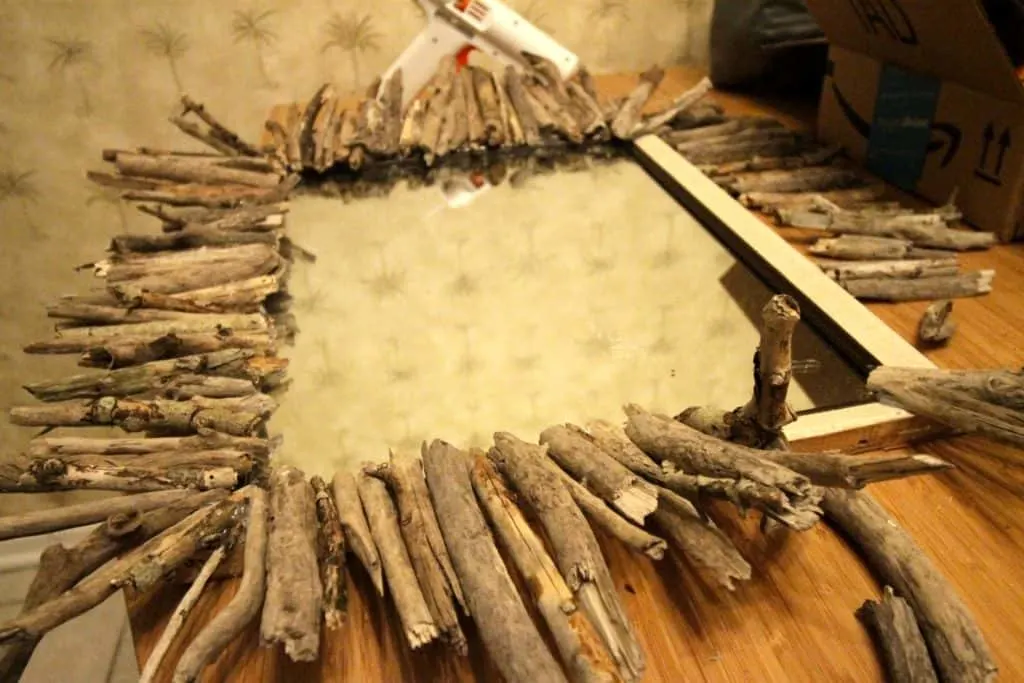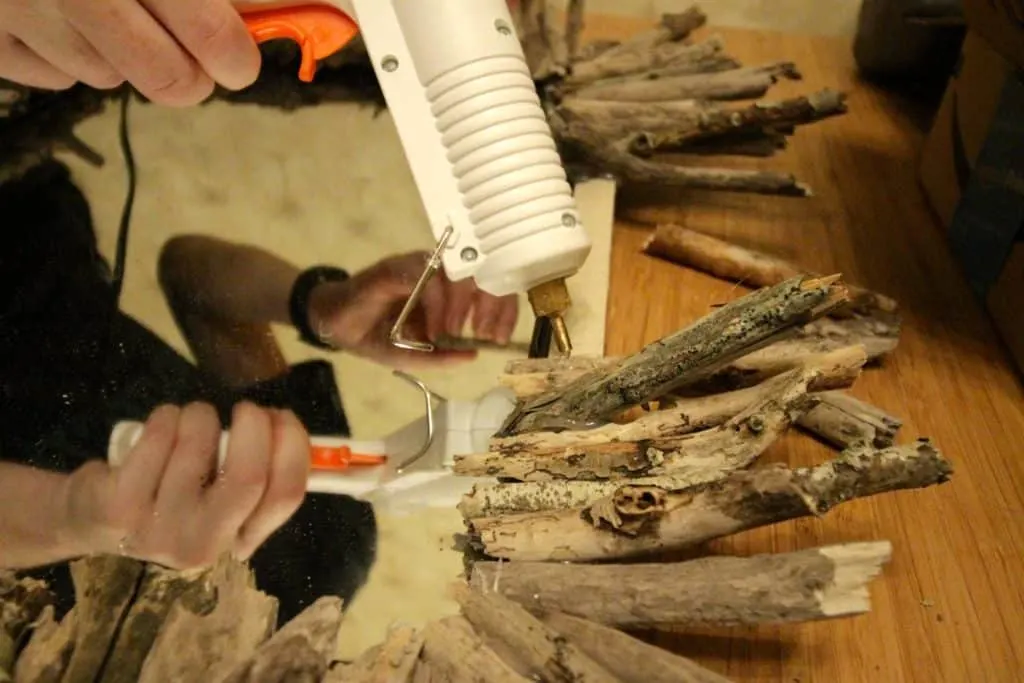 Then I attached the pieces to the frame using hot glue. The trickiest part was the corners. I set a piece exactly diagonal from each corner and then filled in the gaps with smaller pieces. PS – If you are still using old school hot glue guns, listen up – this high heat glue gun is only $17 and is super effective and easy to use! It has changed my hot gluing life 🙂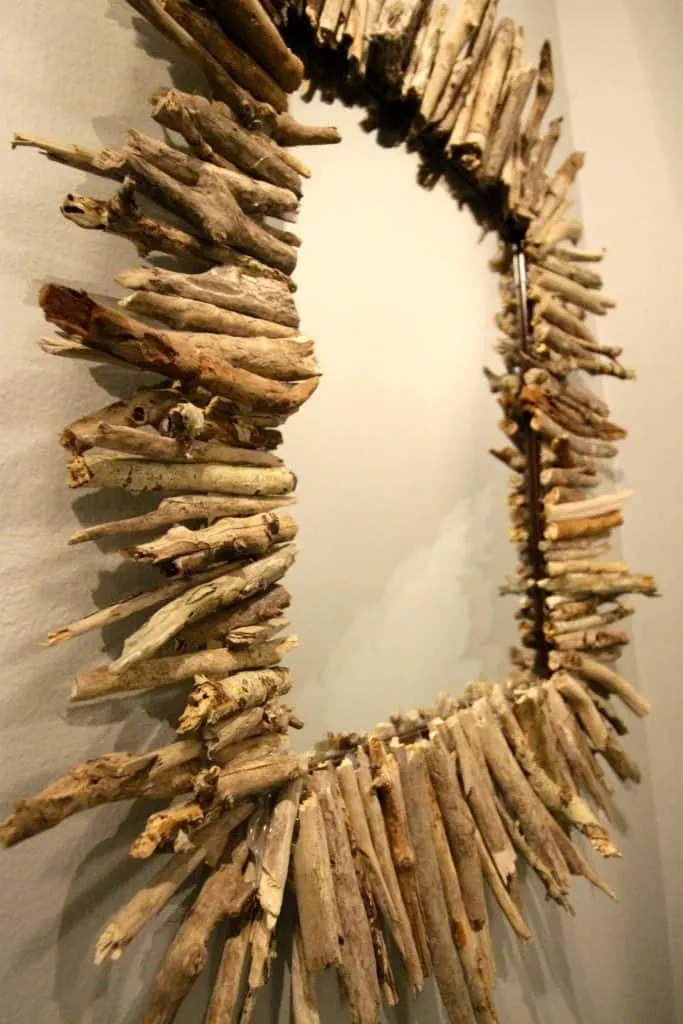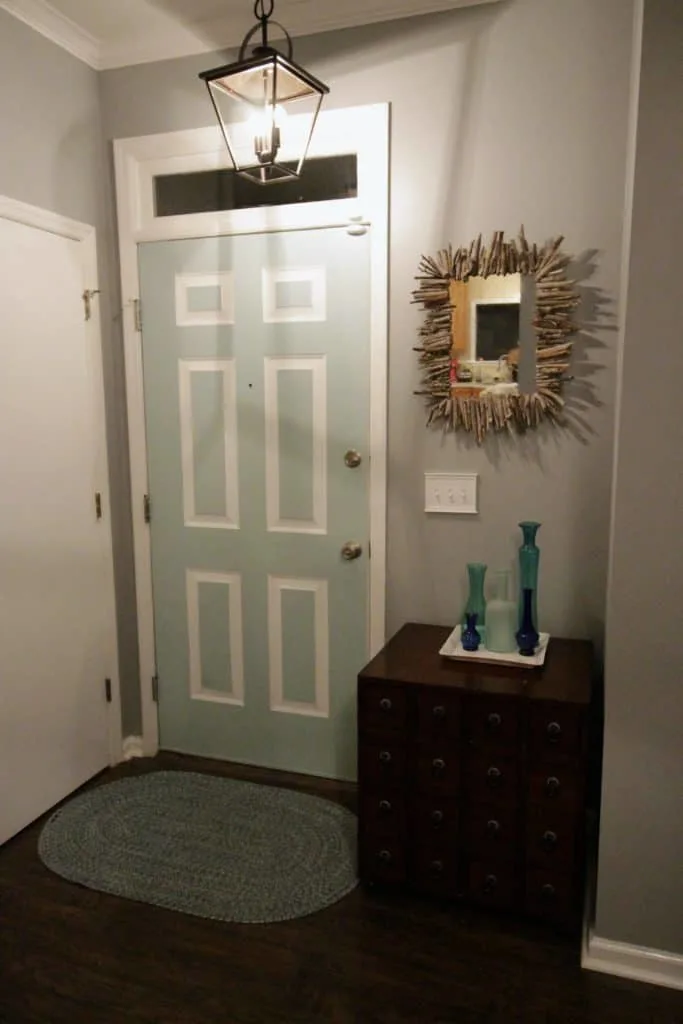 This was a fairly quick (under an hour) and very inexpensive project. I think it looks great in our entryway! Check back on Thursday for more progress in this room!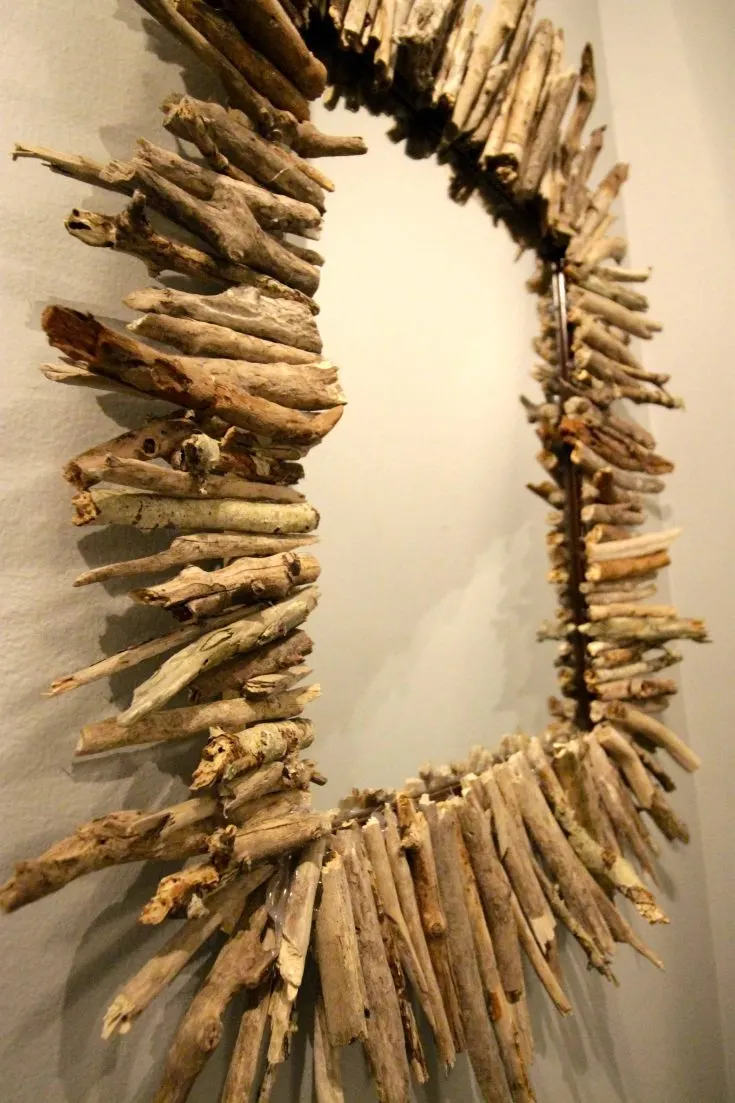 Yield:

1 mirror
How to make a Driftwood Starburst Mirror
Make an easy nautical mirror using gathered driftwood in a starburst shape.
Instructions
Break driftwood into pieces that are 2-4 inches long, or that fit your mirror.
Lay out driftwood around frame to get a good balance of colors and shapes.
Use hot glue to attach to frame. Layer for a more full look.
Recommended Products
As an Amazon Associate and member of other affiliate programs, I earn from qualifying purchases.