Knocked out a super fast project last week. You know how we love driftwood around here and there certainly is an abundance at the beach. We've done things ranging from our coffee table to a mirror frame to a candle holder and more. But I had a coworker who was leaving for a new job, so we wanted to send her off with a little memento of us and I had the idea to make a quick and easy DIY driftwood frame.
I searched my driftwood hoard stash and found two pieces that were naturally bent to almost right angles. I used a coping saw to even them out so they were the same size and would form together to make a rectangular frame.
I used two really thin trim nails to attach the pieces together. I thought about using hot glue, but I wanted them to fit smoothly and be sturdy.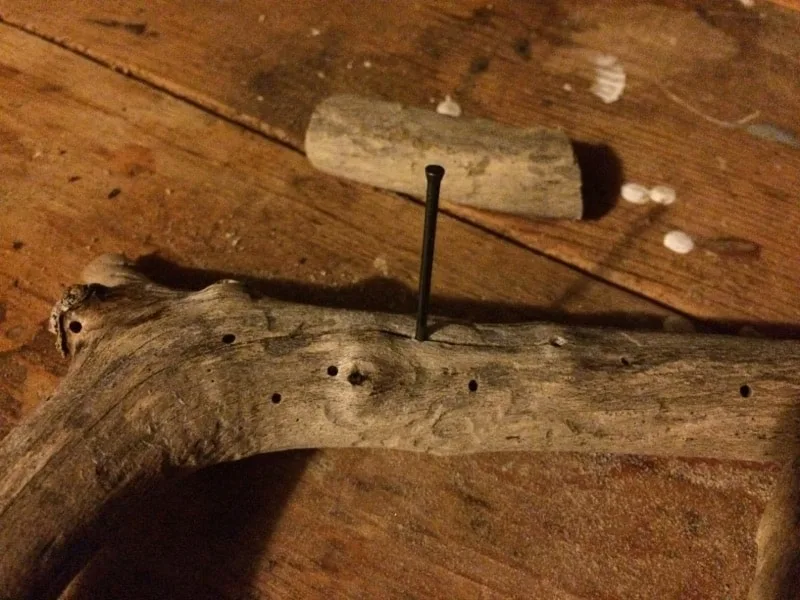 Then I simply attached a short, straight piece of driftwood to the back to act as the stand for the frame. I tapped a trim nail through the front of the frame and into the stand at the right angle. The nail heads are so small and are a natural wood color, so you can hardly tell they are there. That was it!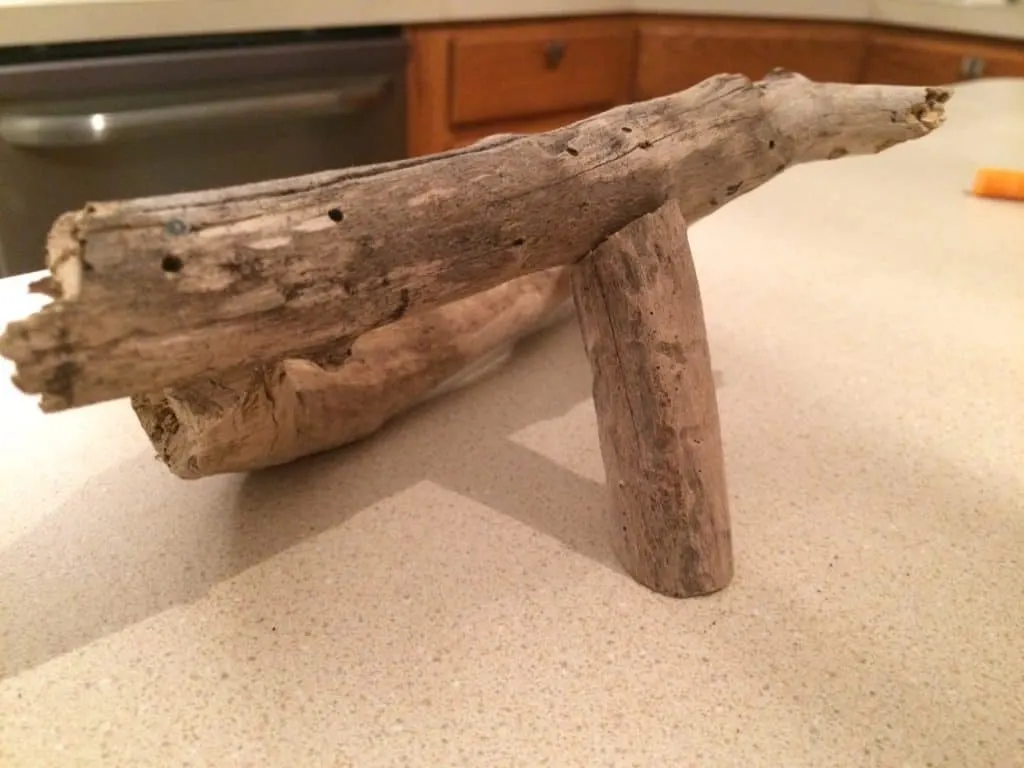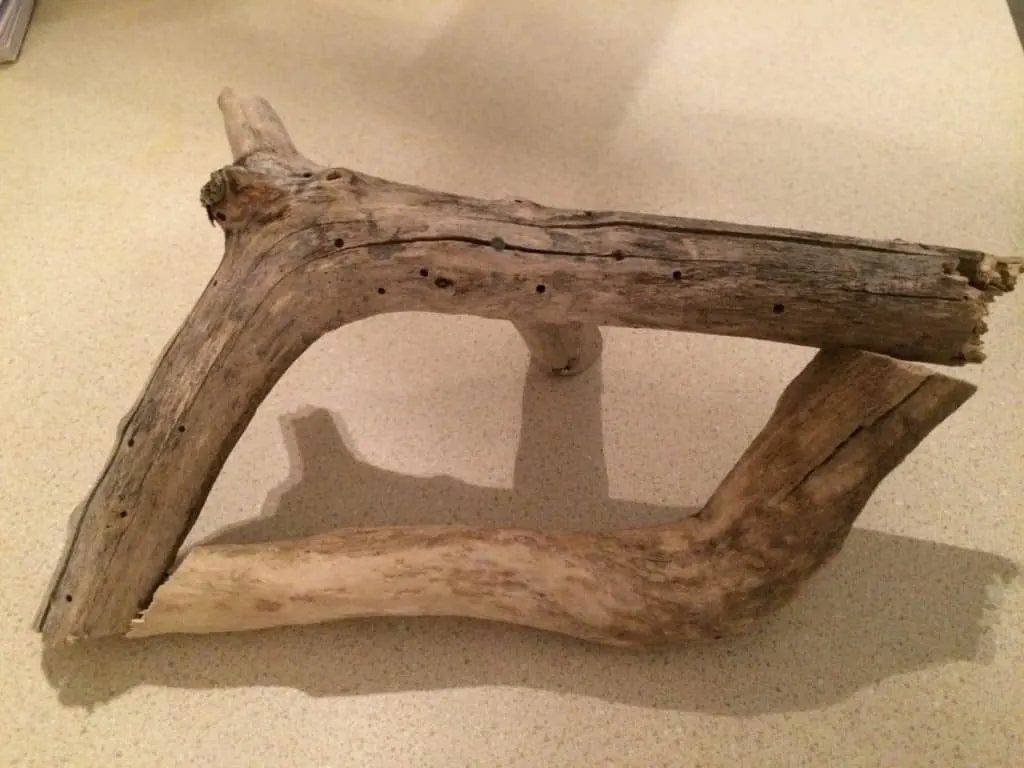 This frame took me no more than 15 minutes to make. It was a great gift. We cut out a picture of our group and stapled it to the back of the frame so that she would have a coastal reminder of our group in Charleston. This makes for a great gift or decor item for your home. Driftwood is so crafty and easy to work with that it's an excellent resource to have around!
If you like making frames, also check out how I made a DIY leather frame!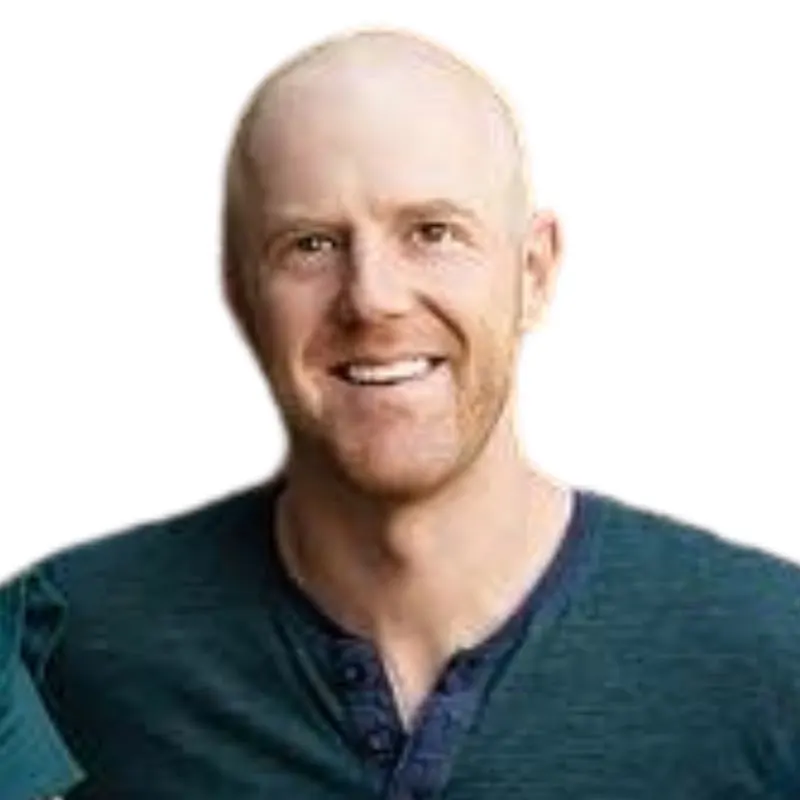 Hey there, I'm Sean, the woodworking enthusiast and builder behind CharlestonCrafted.com! Since 2012, I've been sharing the magic of turning raw materials into beautiful creations. I love teaching others the art and satisfaction of woodworking and DIY. I try to inspire fellow crafters to make something extraordinary out of nothing at all.