Want to make a DIY Driftwood centerpiece? Here's an easy DIY tutorial!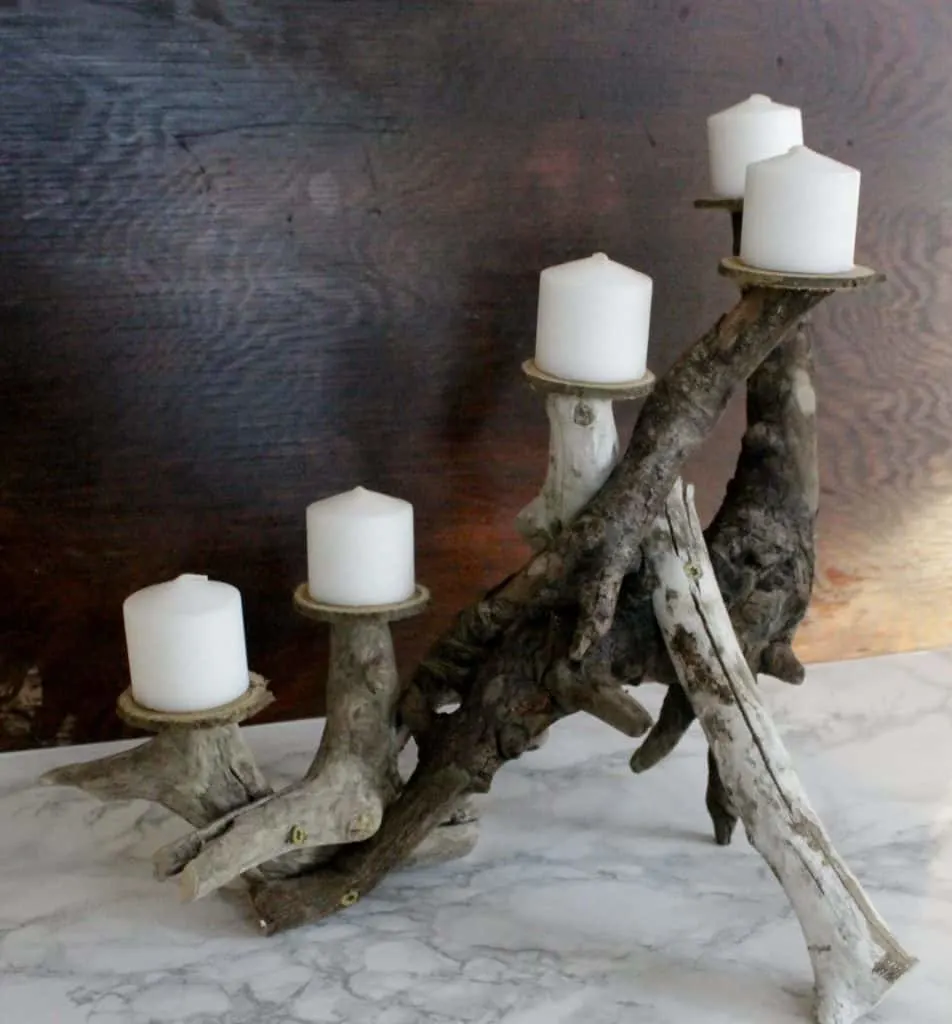 We love living so close to the beach and use our Charleston location as inspiration for tropical touches in our home. We have previously shared tutorials for a driftwood coffee table, a driftwood cupcake display for our wedding, and our driftwood Christmas tree topper, and now we are back with something new.
I had a bit of driftwood leftover and wanted to use it up prior to our move, and so we were inspired to build a DIY driftwood candelabra centerpiece. It holds five candles and really brings a little beachy-ness indoors all year long.
Driftwood Centerpiece
Here's how we did it: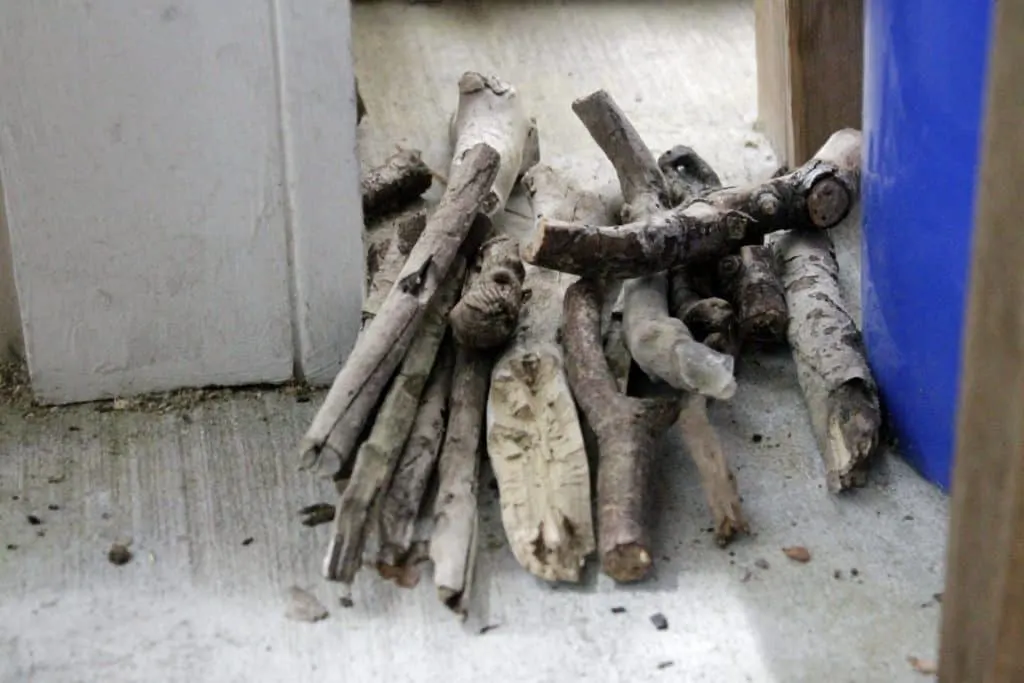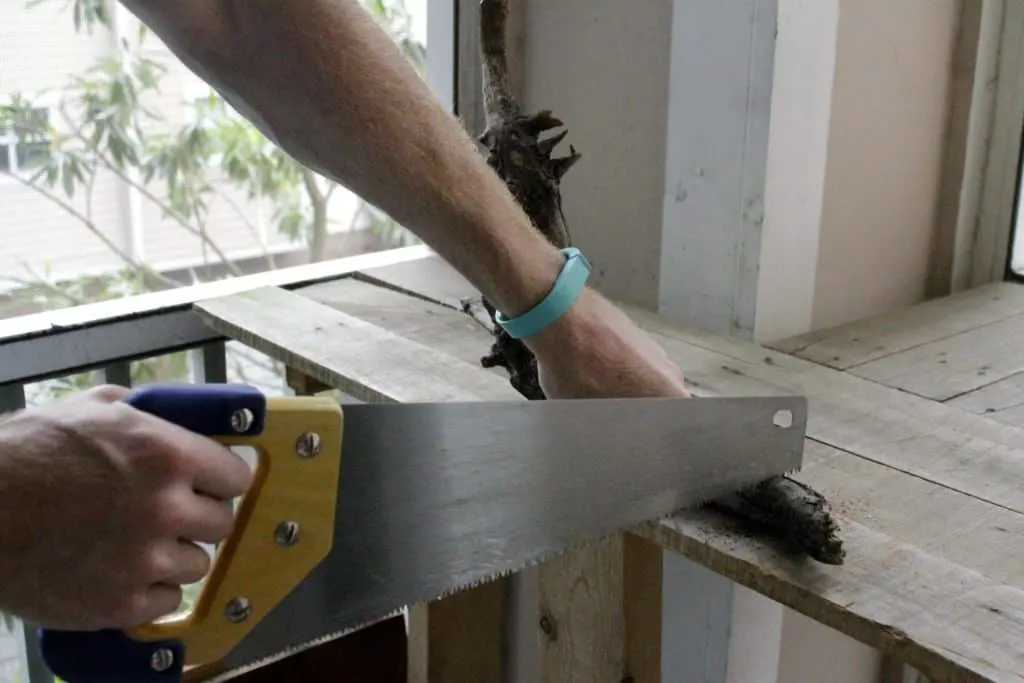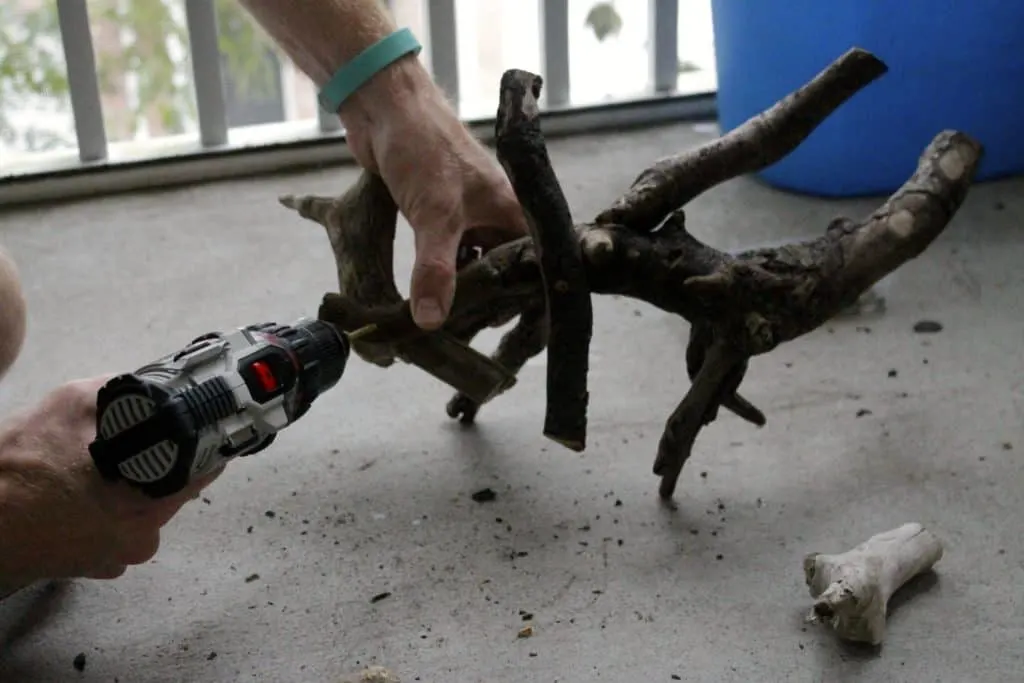 As we've mentioned in our other driftwood crafts, it's very important to start with a solid base. You can add lots of pieces to your driftwood craft, but you need to have a solid base to build on and around. We found a good piece that had multiple points that touch the ground and stood well on it's own. Then we used wood screws to attach a couple of other pieces to hold the base in place.
Then it's up to you to design what your driftwood craft looks like. Working with driftwood is always a puzzle because the pieces don't ever necessarily go together. They are all different shapes, sizes and thicknesses, so you just have to work with it. For this driftwood candelabra, we wanted to do five candles, so we sawed off the tips of different pieces of wood and attached them to the base the the flat side as level as possible.
Once the structure is built, go back and use an electric sander to make them more level.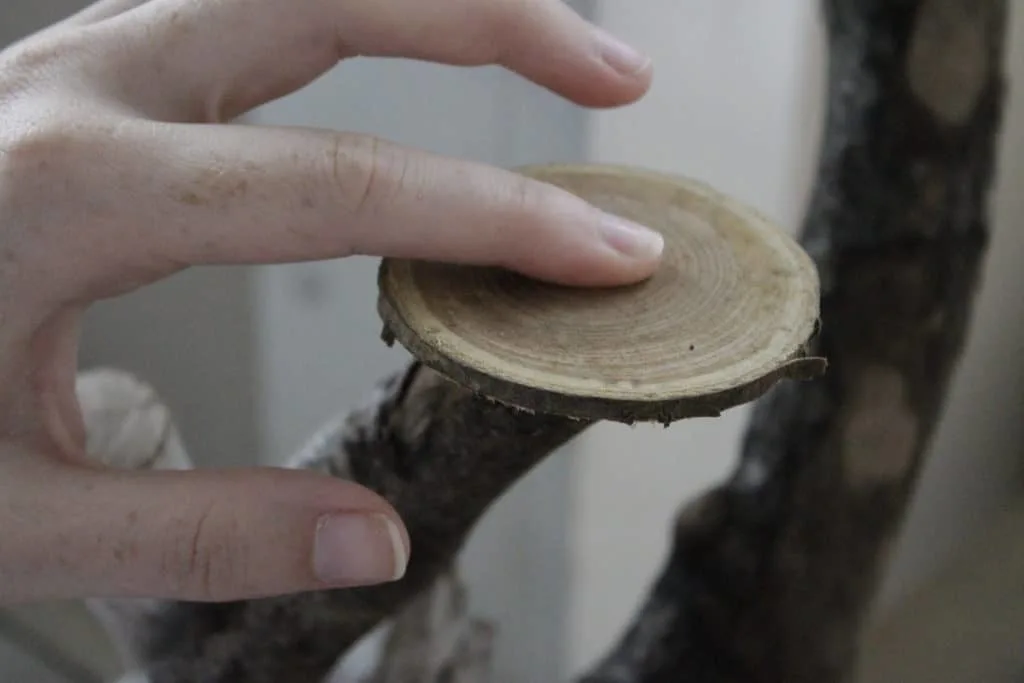 Once the structure is built, we used small discs of wood that we picked up at the craft store and used wood glue to attach them to the candelabra so that candles could be placed on top of them. After it's done, you feel like you're sitting by the beach under candlelight!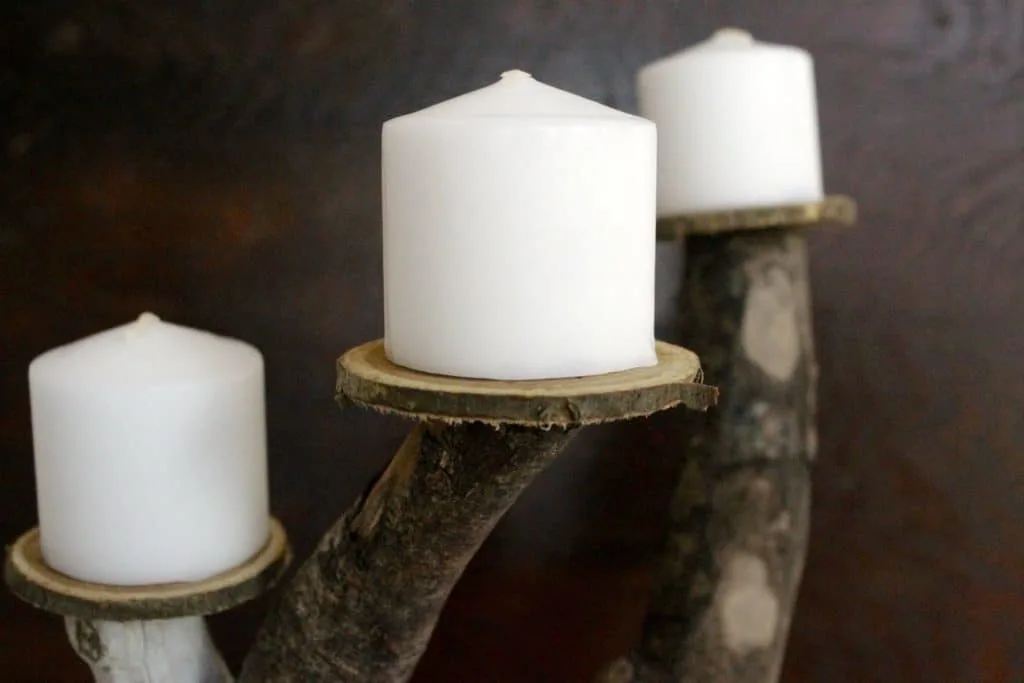 Have you been building anything cool lately?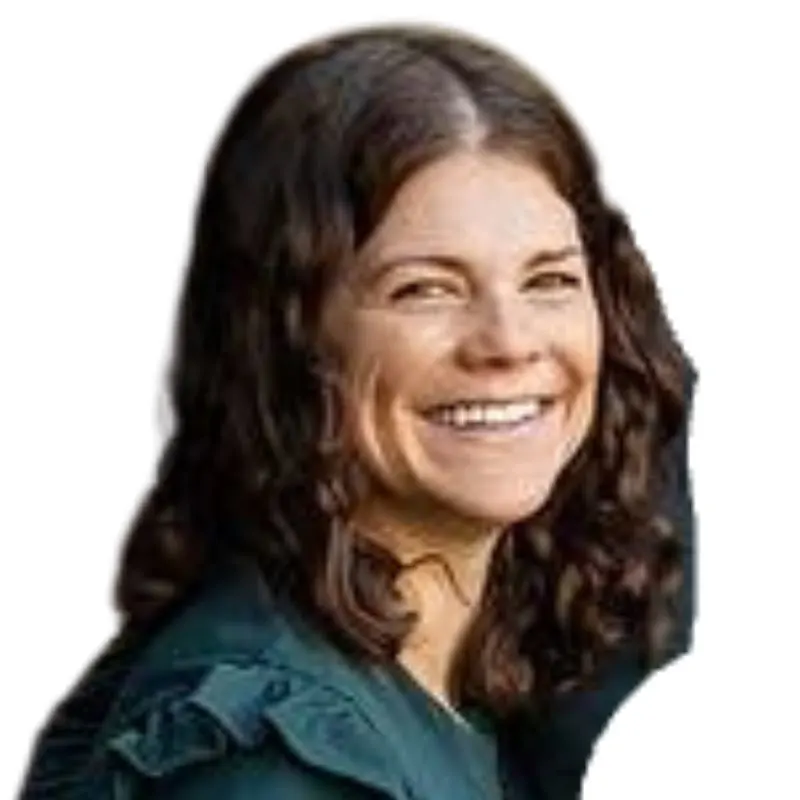 Hello, I'm Morgan, half of the creative force behind CharlestonCrafted.com! With a passion for DIY that dates back to 2012, I've transformed three homes and now I'm dedicated to helping others craft their dream spaces. Let's turn your house into a home together!