Y'all know we love driftwood. We have done so many driftwood projects, including a coffee table and our wedding cupcake stand, and love the coastal feel driftwood brings into our home. We found another project that we wanted to use to add decor after refinishing this dresser we bought on craigslist. We easily built this DIY driftwood air plant planter to put on top of the dresser (which we overhauled here) to continue to tie in our coastal chic vibe to the upstairs.
DIY Driftwood Air Plant Planter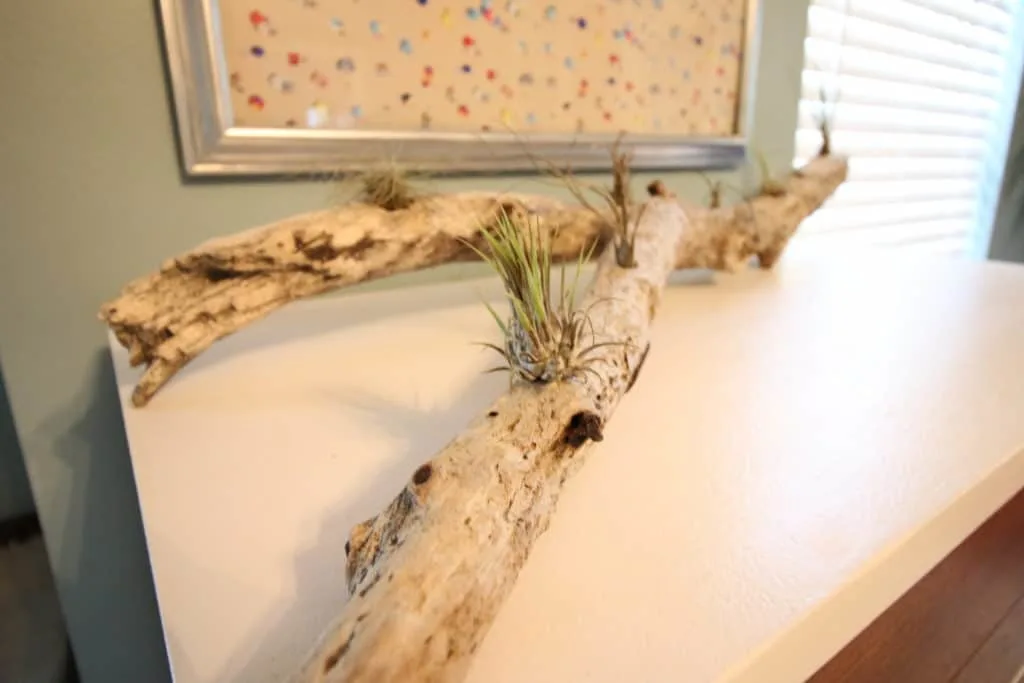 We took a walk down Folly Beach and found a super cool bleached looking piece of driftwood that would be perfect for what we were looking for and was exactly the right size.
We ordered air plants on Amazon for cheap and they arrived in a bigger pack than we expected.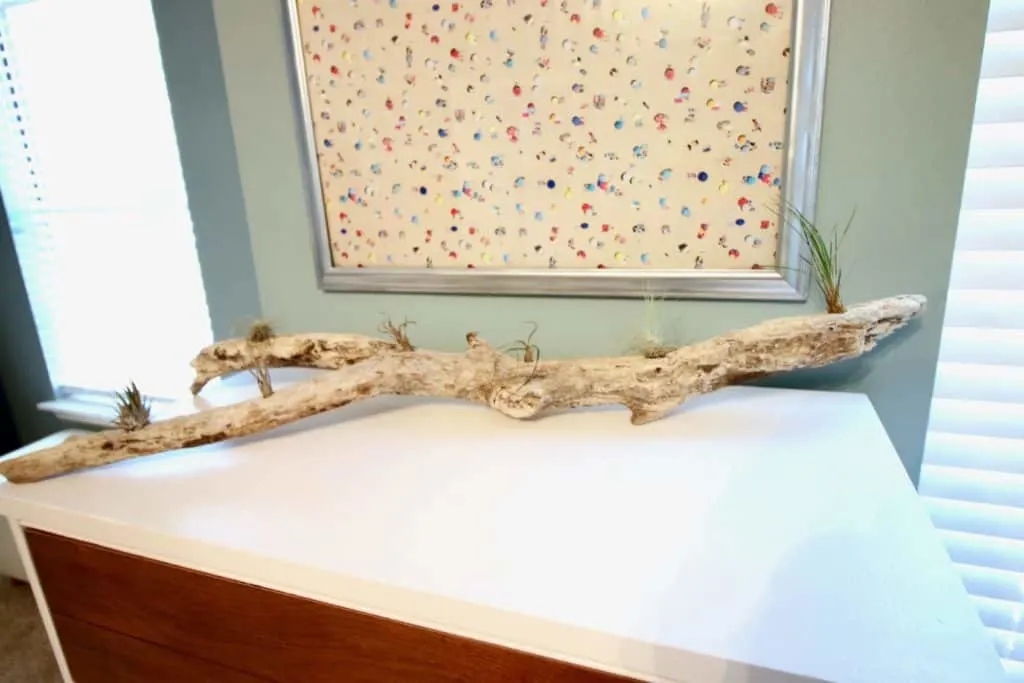 We used a variety of spade bit sizes to drill hole depressions for each of the air plants to sit in in the wood.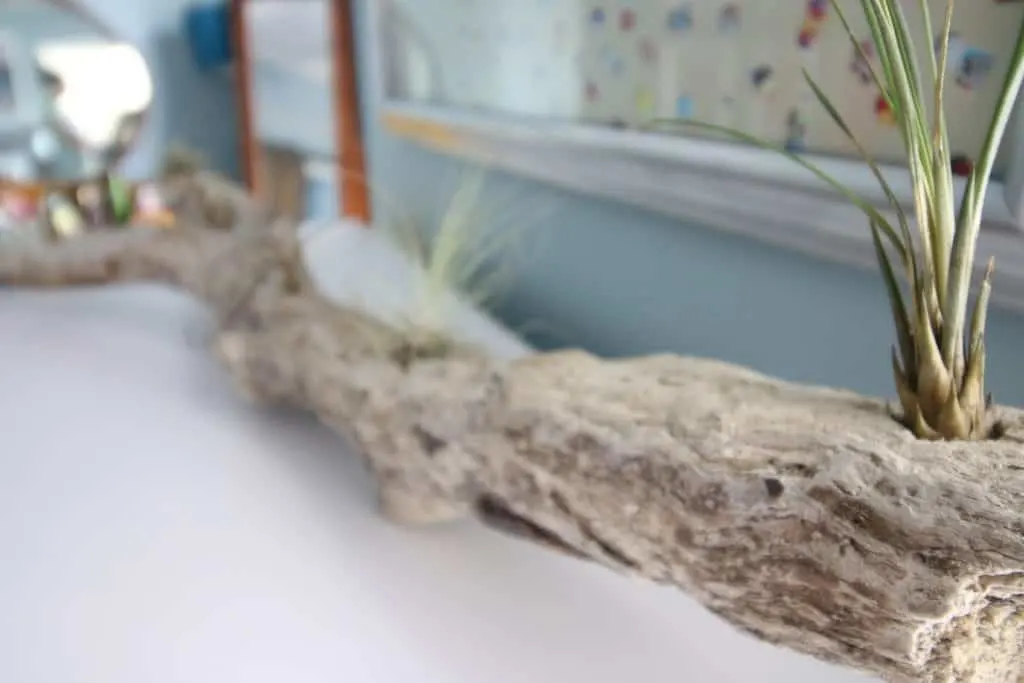 We cleaned off all the dust and sand and set this guy up on top of the dresser and it looked exactly how we wanted it to!
We love how this DIY driftwood air plant planter looks in our bedroom on top of our newly refinished dresser. It ties a few elements of our home together and we love how the whole thing is natural. Plus, being on top of the dresser, Bear can't jump up and steal them like she did before we were finished!