I love thrift store makeovers for a lot of reasons.
First of all, repurposing something used keeps that item out of the landfill and is therefore an environmentally friendly option.
Secondly, upcycle projects are a great chance to get creative and try out a new technique. Low cost materials mean you only have your time to lose when doing a project!
People do makeovers on any type of thrift store finds – but my favorite are DIY projects making home decor.
What is the difference between a thrift makeover and an upcycle?
A makeover is an update to any thrifted item. Thrift store makeover ideas include:
Painting or staining a piece of furniture
Spray painting an accessory
Add details such as florals that give the item seasonality
An upcycle project involves taking an existing item (or items) and giving them a new purpose. Thrift store upcycles are more than just a new look – the item gets an entirely different role in your home.
New to thrifting? Be sure to check out my article on what to thrift and what not to thrift.
I hope that you enjoy these imaginative thrift store upcycle ideas. They really inspired me!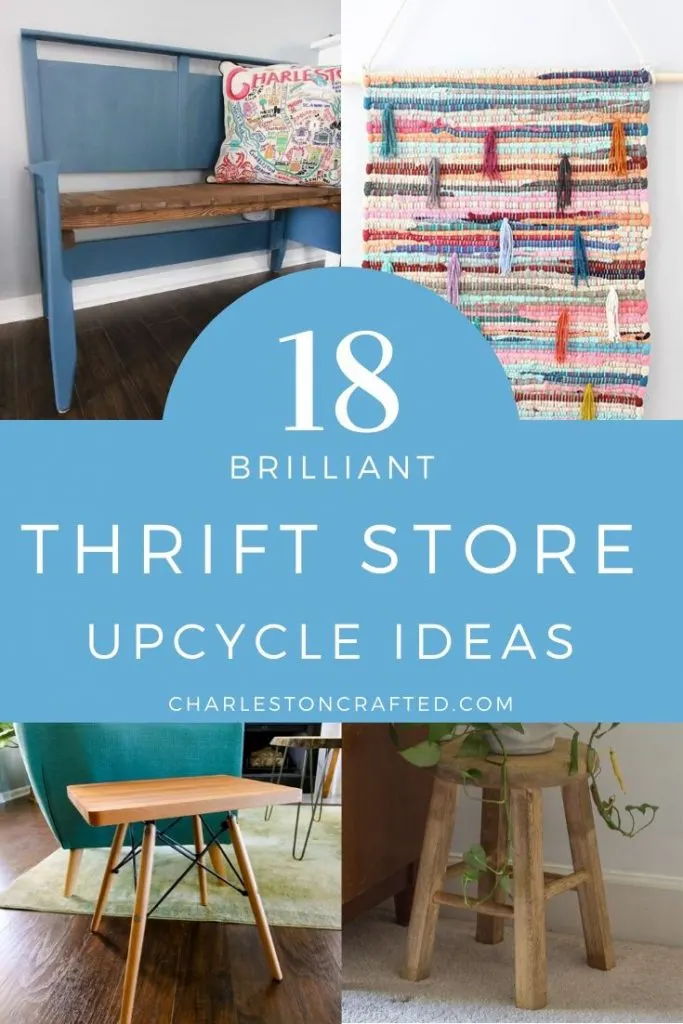 Thrift store makeover and upcycle ideas
I love finding things at the thrift store and making them over and giving them a new purpose. Here are a ton of different upcycle ideas for you!