Hey y'all! Today I have a really fun thrift flip makeover project for you. I actually accidentally stumbled on Rustoleum's Creator Studio this month, which is a site that shares a lot of DIY challenges where you can link up projects and compete to win Rustoleum products and gift cards.
I love a good DIY challenge and actually found the site the day before the deadline for the 1 hour DIY challenge! I decided to head to Goodwill after work and look for something that I could makeover in an hour. I found this epic pineapple clock for $4.99 and this project was born!
Click here to pin this project to your Pinterest board!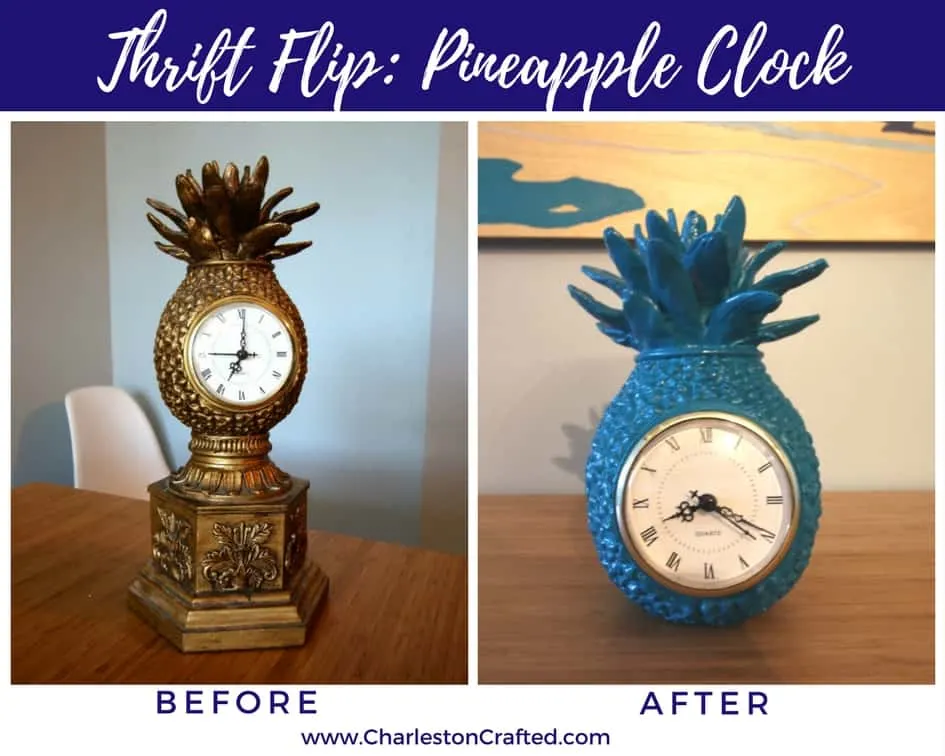 I whipped this project out in about 20 minutes of work time (but there was some paint dry time in there, too). If you love it, please throw me a <3 like/vote on the Rustoleum site!
I also made a video of the quick project. If you love my video content, please give it a thumbs up and subscribe on YouTube! I typically publish things there before I get the blog post on the schedule so you'll get some sneak peeks!
The original $4.99 clock was cool in that it was a pineapple, but it looked a bit like a bowling trophy. Bowling for pineapples, anyone?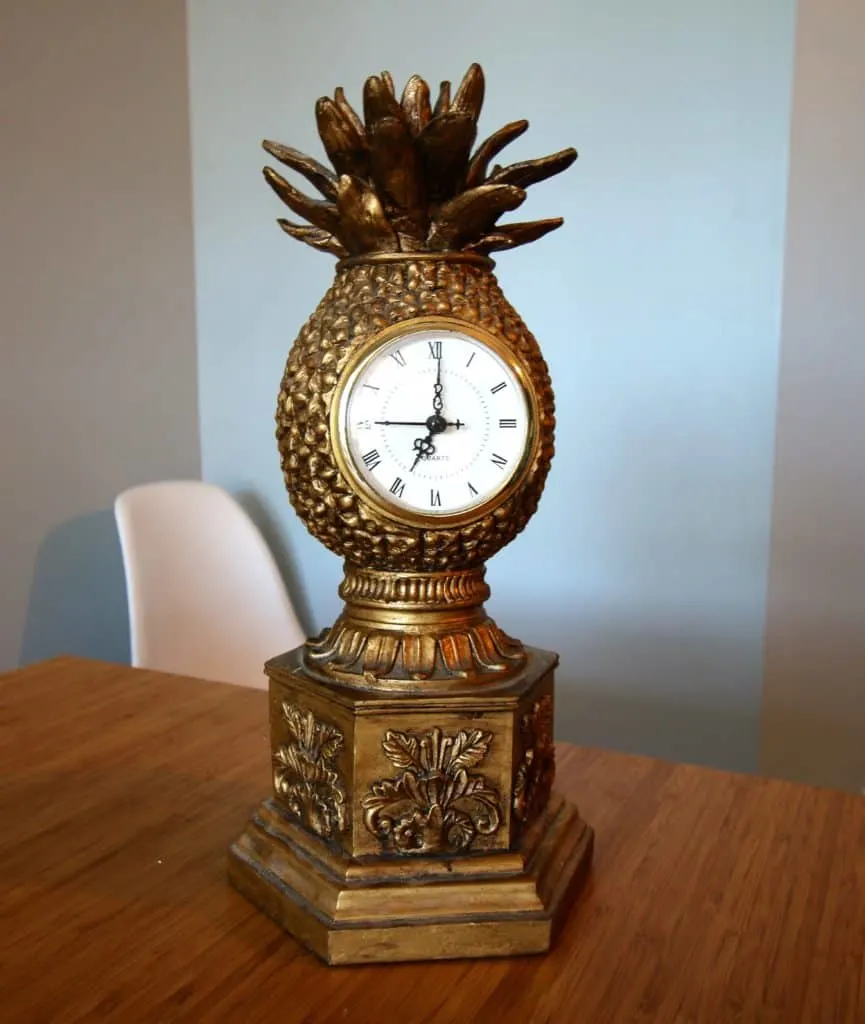 So, here's what I did.
First, I used my hack saw to saw the pineapple off the base. I thought that it was made from wood, but it turned out to be about 1/4″ thick hollow plastic. This took about 10 minutes and was not hard but definitely the most time consuming part of the project.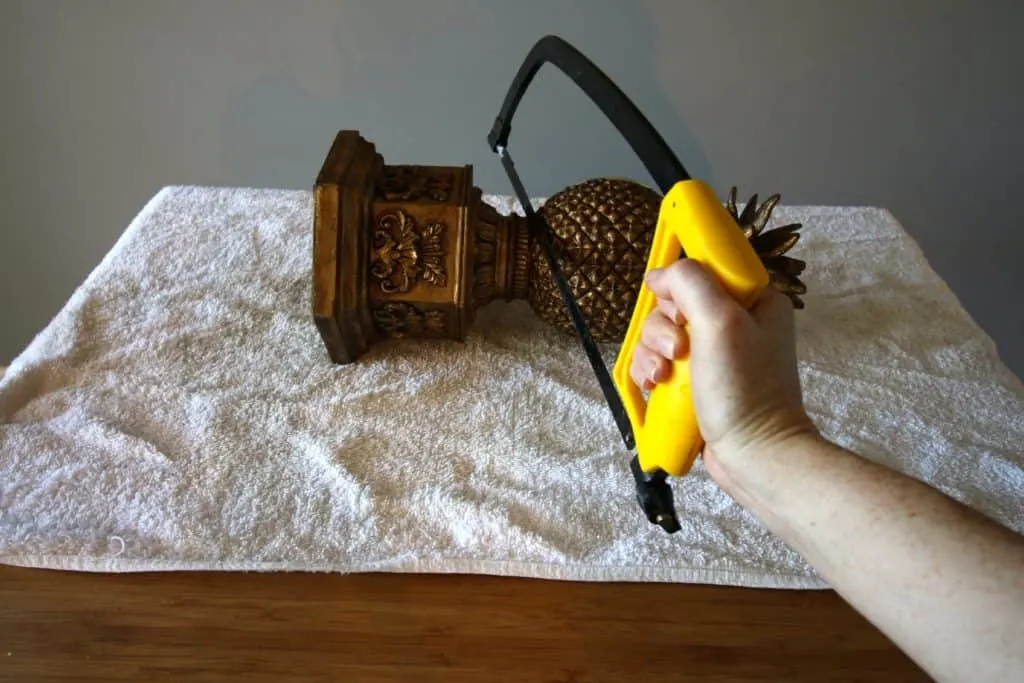 I then used my sanding block to smooth out the saw cuts.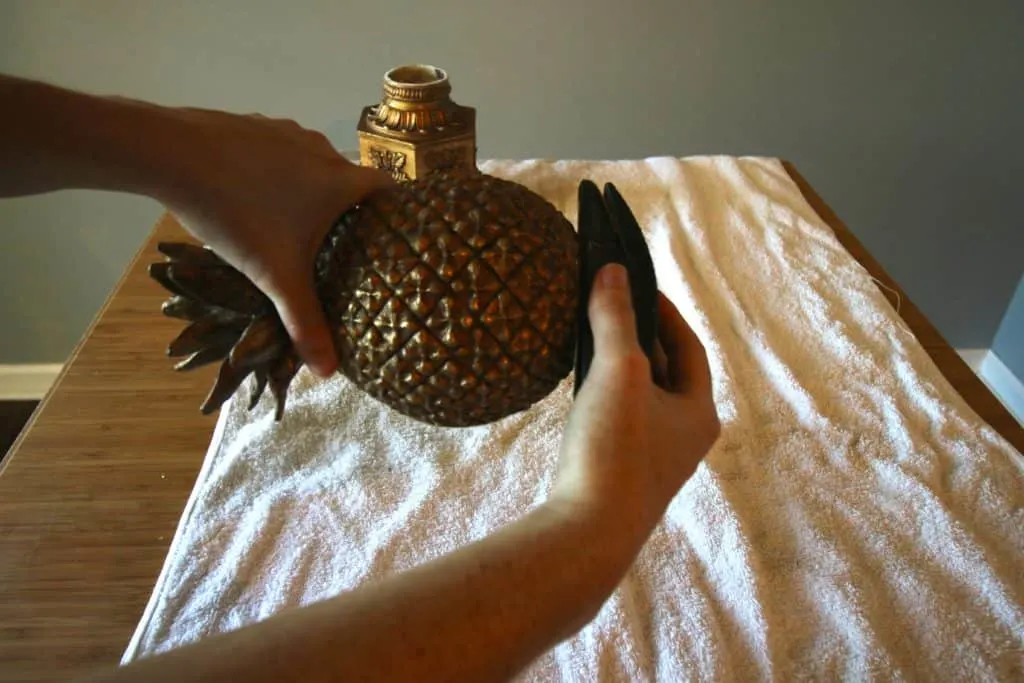 The gold was cool, but a little bit chipped up. And, honestly, the whole point of the project was to use a Rustoleum product. So, I popped out the clock and gave the whole pineapple 2 coats of primer and 2 coats of spray paint in Lagoon color with a satin finish. I had these on hand already – yay for hoarding spray paint.
After letting it dry according to the can's directions, I snapped the clock back in (and changed the battery) and was done! I told you this was easy!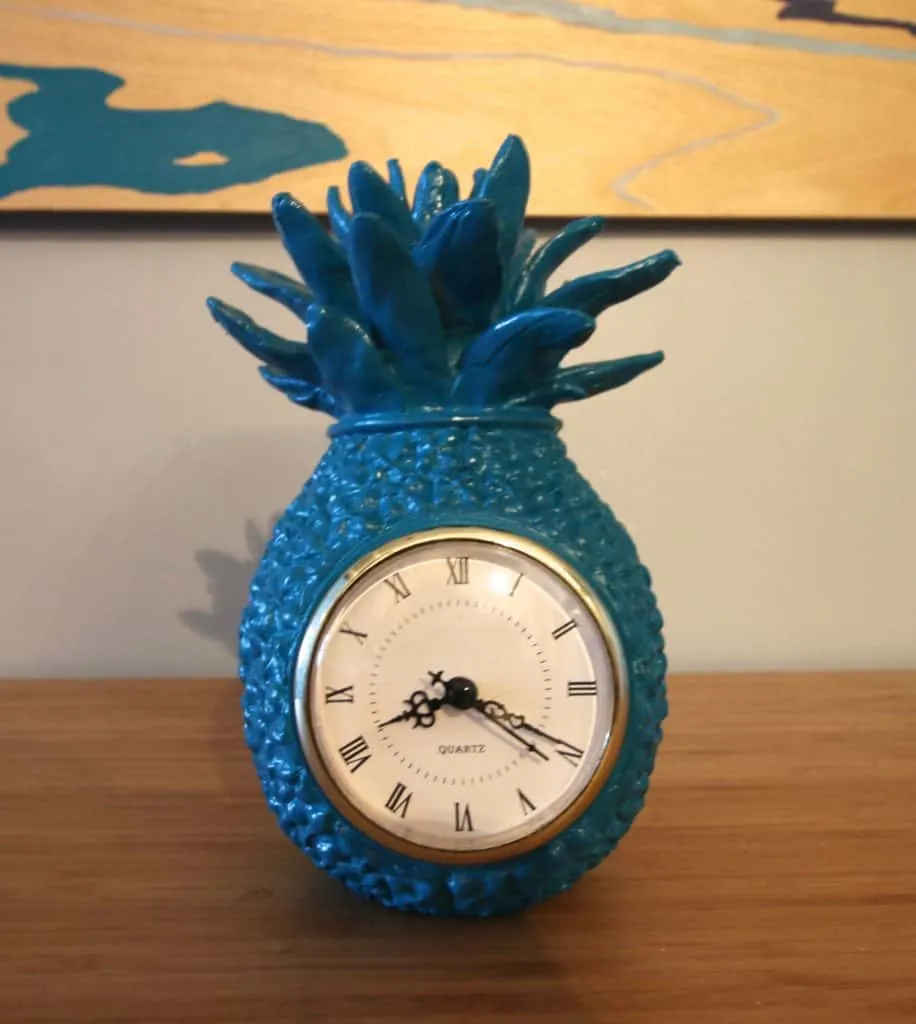 I love how it turned out – everyone loves a good pineapple – and it's perfect for my guestroom!
Want to learn to flip furniture for a profit? We have a whole resource library of files to help you get started! Sign up for free: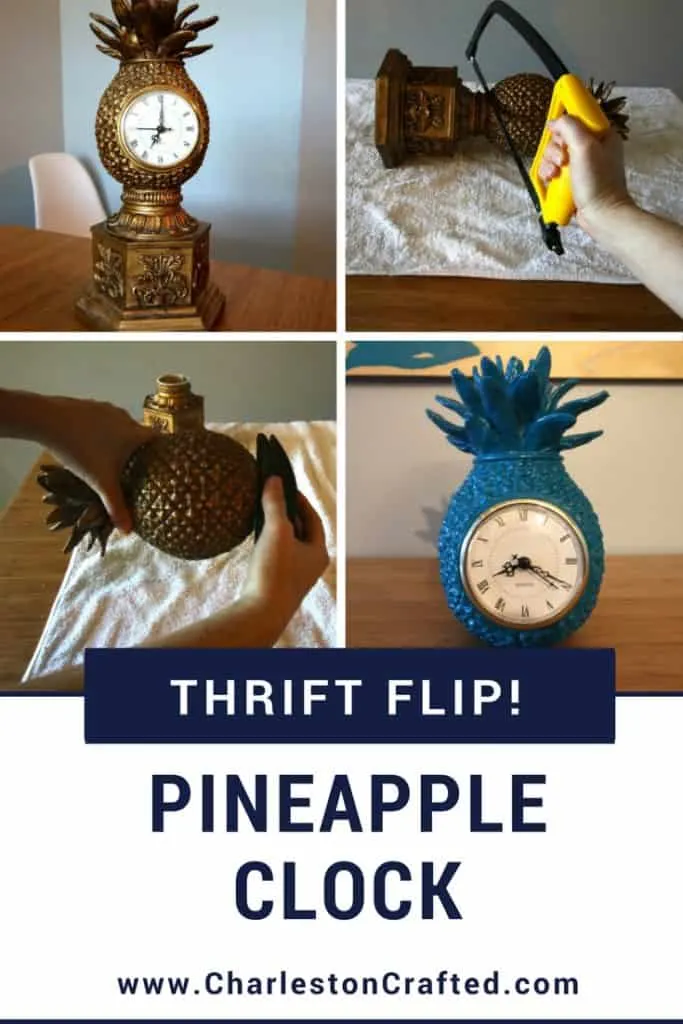 This post was not sponsored by Rustoleum. I wish – I love their stuff! I found their site via Facebook and just thought it would be fun to play along!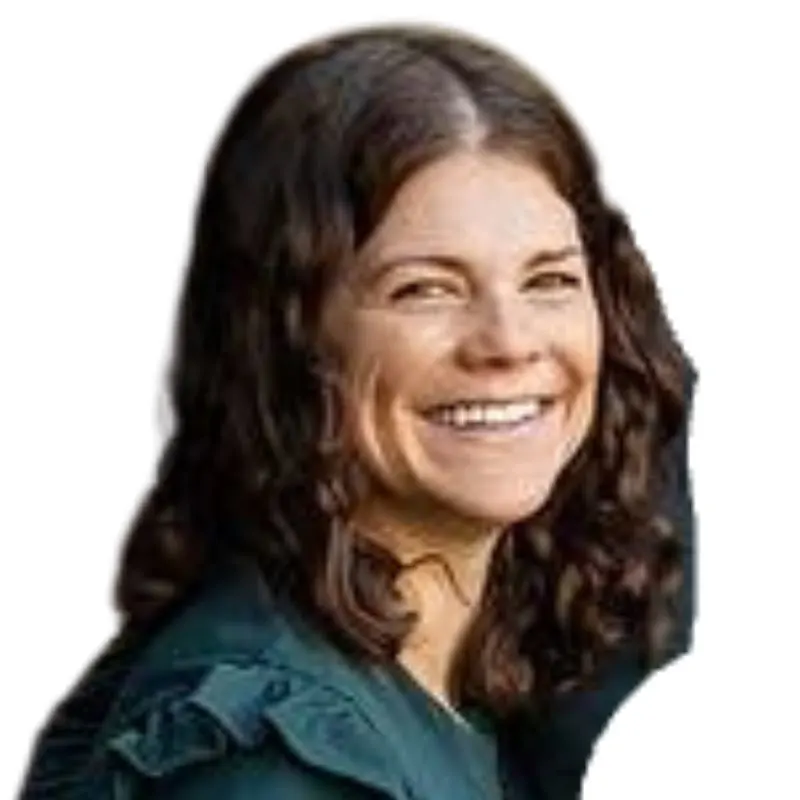 Hello, I'm Morgan, half of the creative force behind CharlestonCrafted.com! With a passion for DIY that dates back to 2012, I've transformed three homes and now I'm dedicated to helping others craft their dream spaces. Let's turn your house into a home together!