Hello, my name is Sean, and I'm a dumpster diver. I've been looking to make a mobile miter saw station for awhile and hadn't decided on the base. I thought about building shelves or leaving it entirely open. Then I saw one of our neighbors replacing their kitchen cabinets and all their old cabinetry was on the side of the road! So, technically, I didn't go dumpster diving, but I knew one of their cabinets would be perfect to upcycle for a mobile miter saw station.
Mobile Miter Saw Station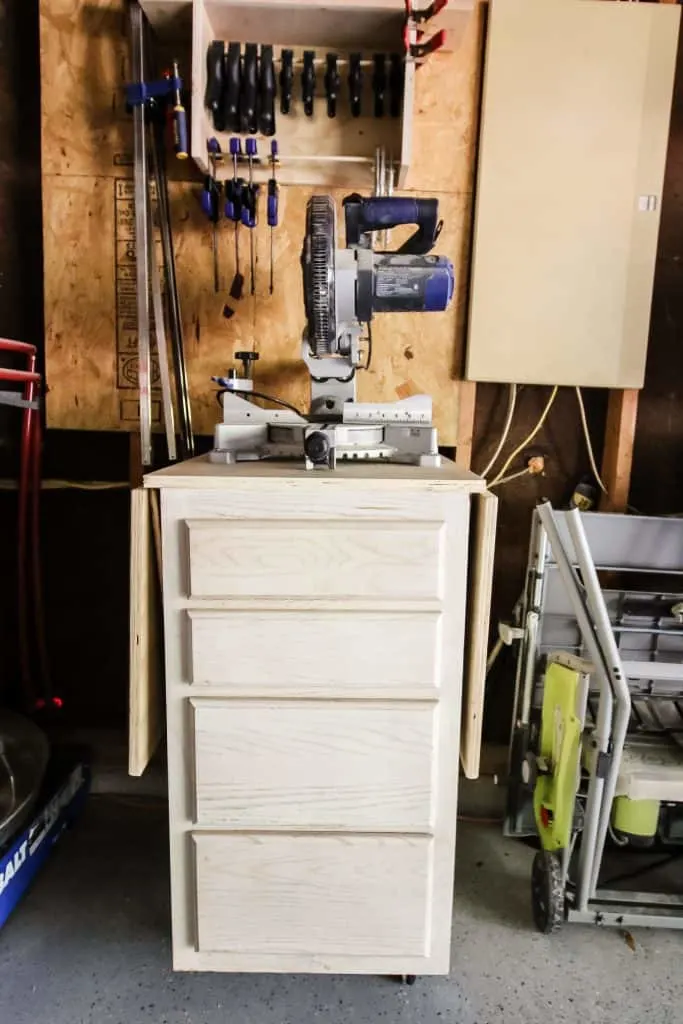 I first had to level out the bottom of the cabinet and attach a piece of plywood to form a flat, stable base. Then I added casters to the bottom to make the miter saw station mobile.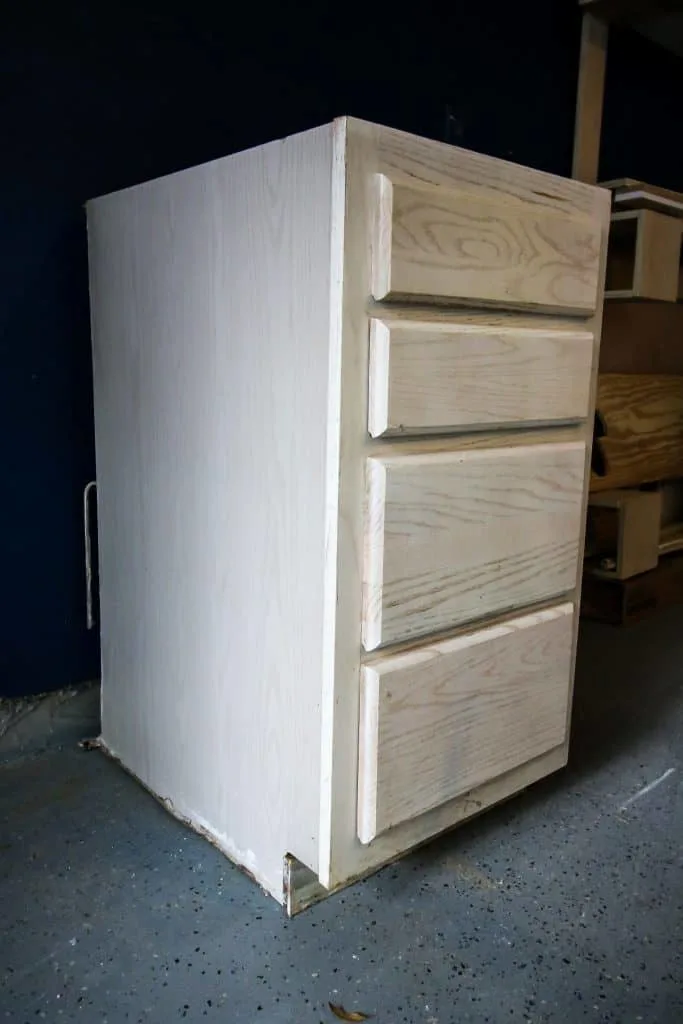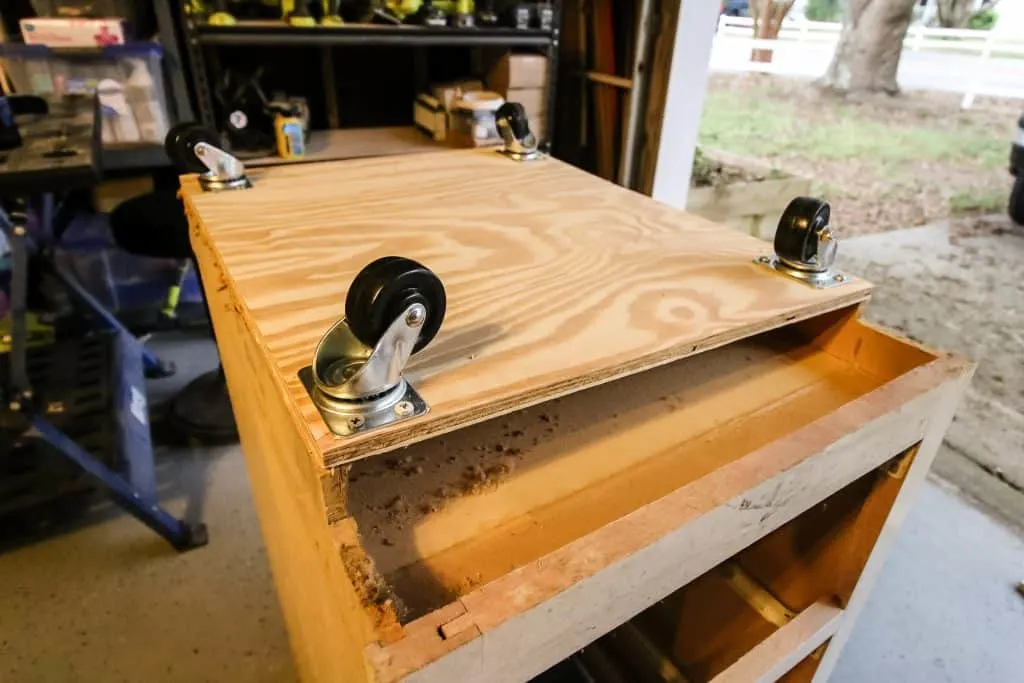 Now onto the top. Using scrap 3/4″ plywood, I cut a piece to fit the depth of the cabinet and about 2″ wider than the width. I attached this with glue and a nail gun.
Next, I chopped down two triangular shaped wedges and attached them to the side of the cabinet using hinges.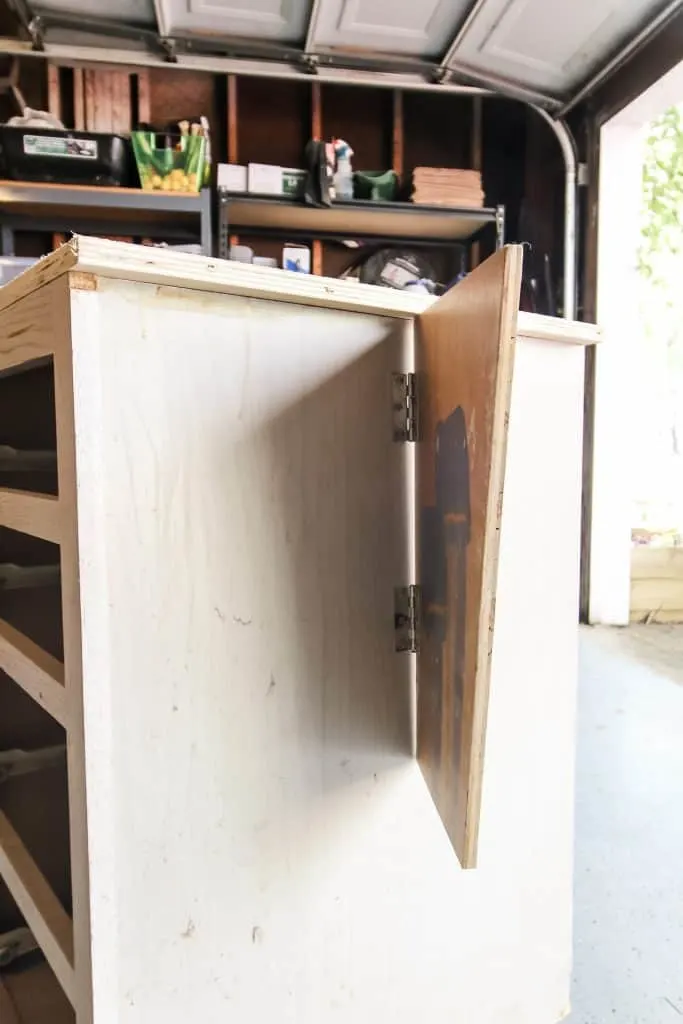 These were lined up so that the top of the wing was exactly even with the underside of the top piece. When open, they would be centered on the cabinet, but fold flat against the side of the cabinet.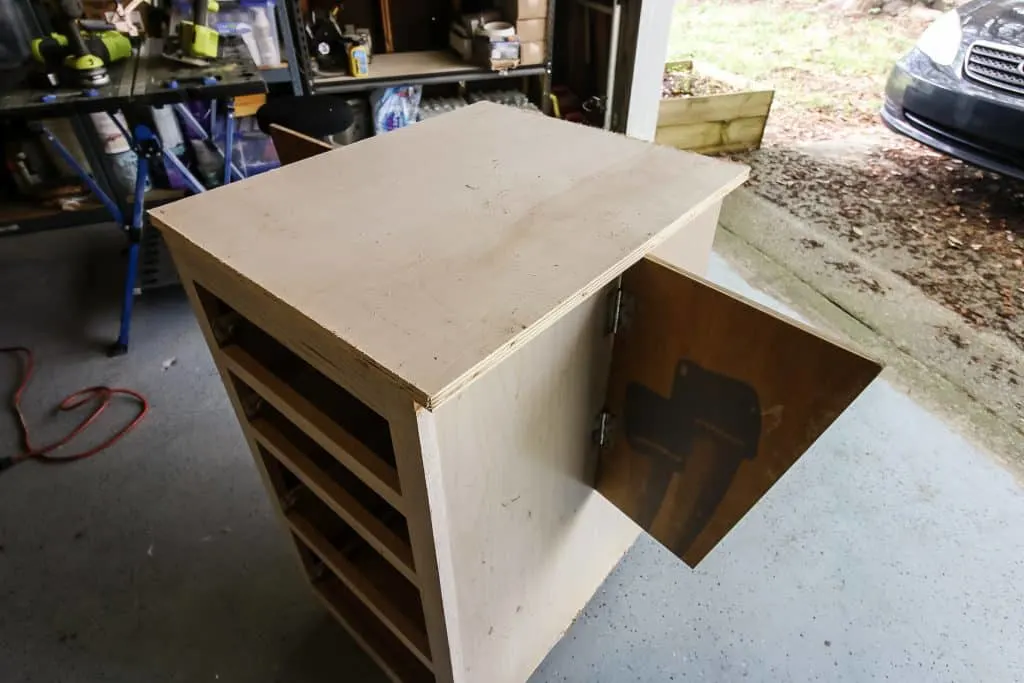 I then cut two "wings" that were 18″ wide and the same depth as the top piece. These were attached to either side of the top piece using a couple of hinges.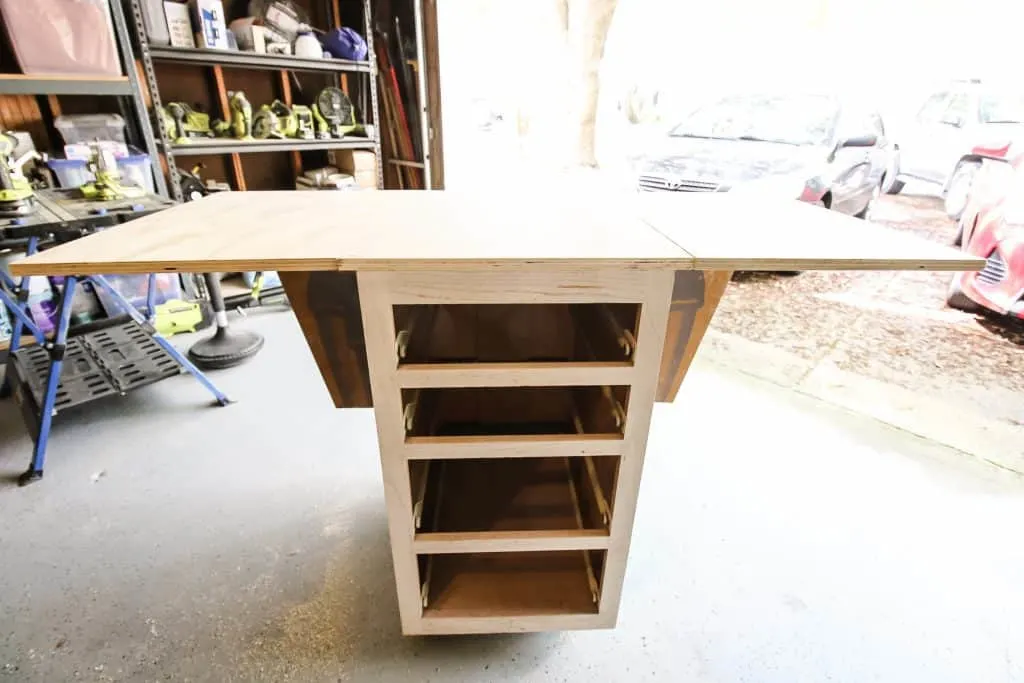 With the support wedges pulled out, the two wings can sit flat on top, creating a large saw surface.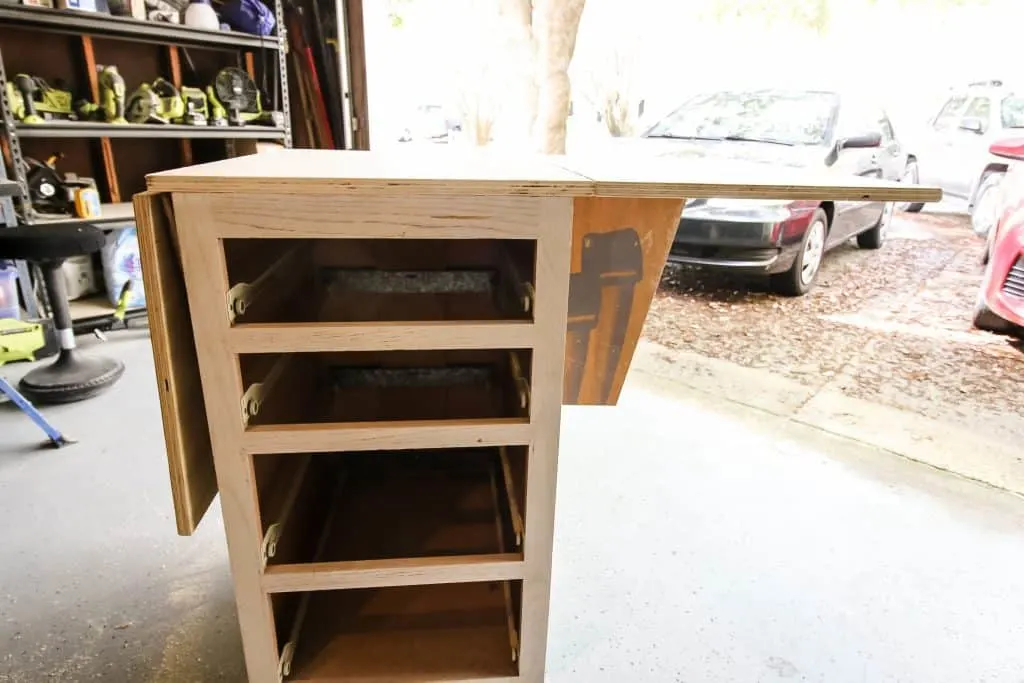 We finished off the mobile miter saw station by screwing the miter saw into place on the top. Then I built two shims to go on either side of the wings that can be used when we're working with longer boards.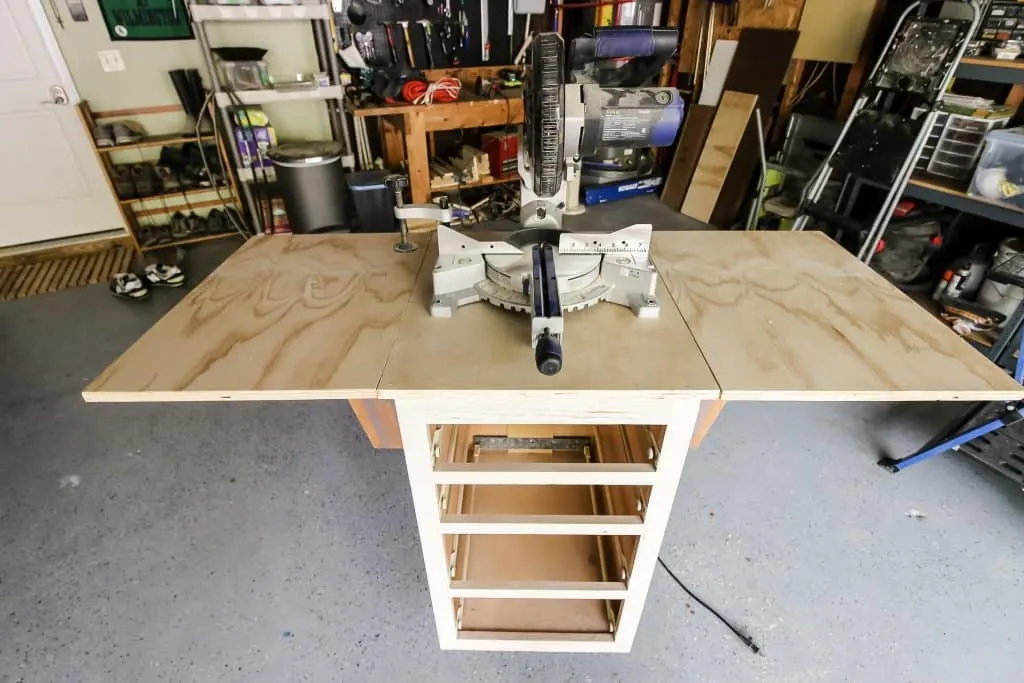 I love the mobility of this miter saw station. It's stored right under our easy to build clamp rack.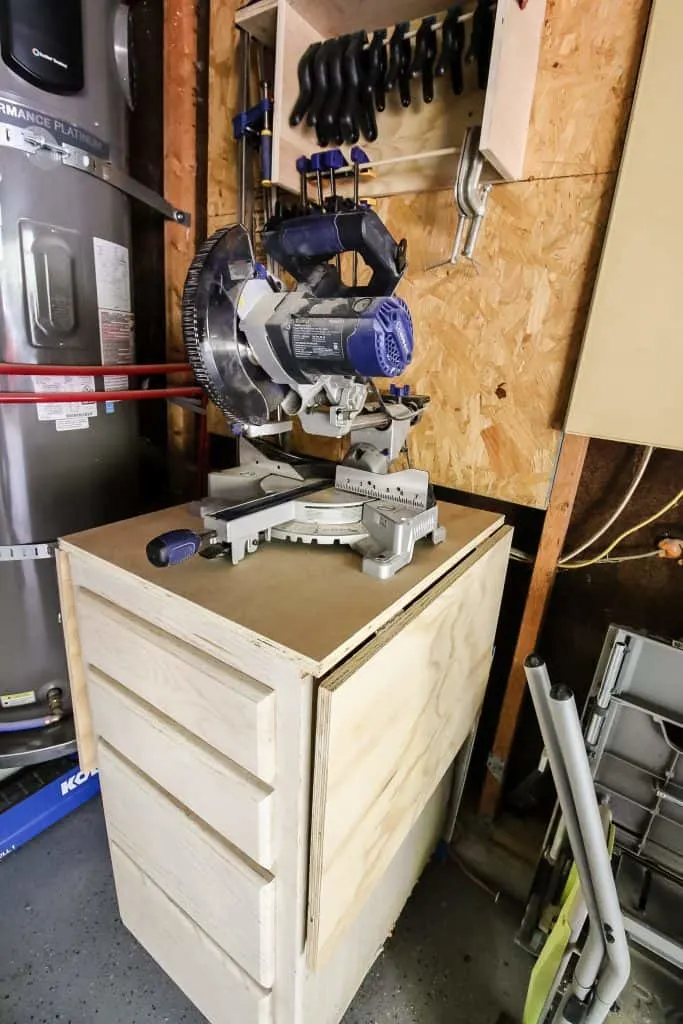 I also love how much storage space there is thanks to the four drawers. Know what else is awesome? We kept a cabinet out of the landfill! This was a great upcycle project as we were able to completely repurpose the cabinet to work for our space. Now there's no more putting the saw on the ground to cut wood, saving my back some agony.