Gallery walls are a great way to fill up a big blank wall, but there are so many different gallery wall layout ideas! Whether you are working with an empty space, above a couch, around a TV, or over a bed, gallery wall layouts can be adjusted to fit any space.
We have hung a lot of gallery walls in our time blogging, and so I wanted to round up a ton of different layout and template ideas for you today!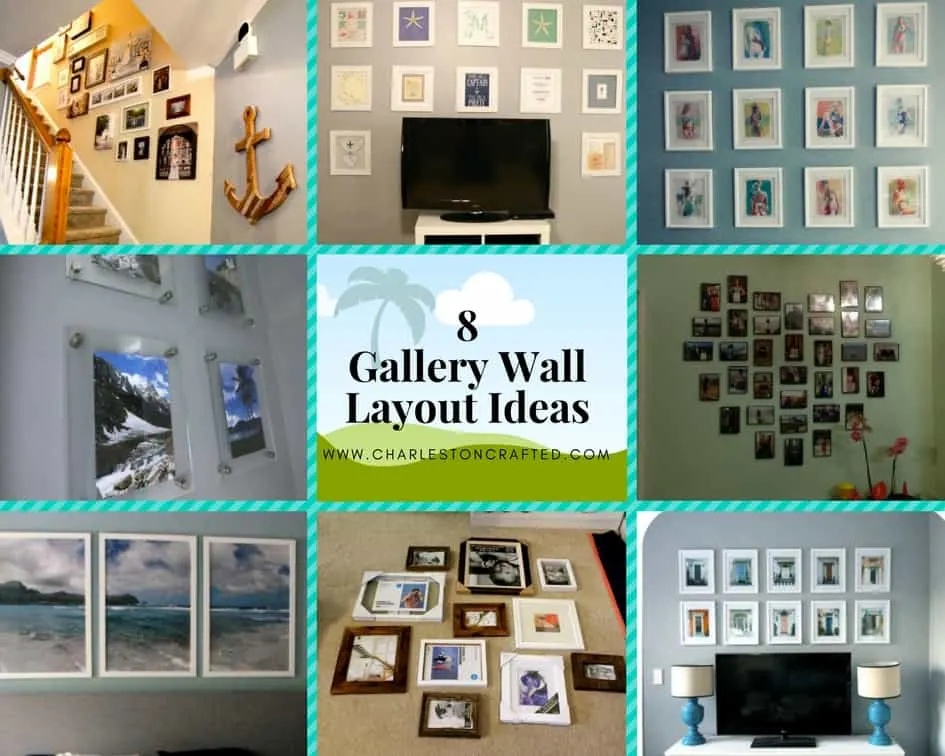 Gallery Wall Layout Ideas
In general, there are two main ways to lay out your gallery wall:
A measured, even gallery wall
A random gallery wall
Neither is right or wrong, but each will give you a decidedly different look.
Measured Gallery Walls
Measured gallery walls have a neat (as in tidy) look and often can make a big impact. You can have as few as four pictures or even twelve!
However, you will need to take your time hanging them. It's really important that all of the measurements are perfect because a slightly crooked gallery wall will look bad.
Types of measured gallery walls:
Random Gallery Walls
Random gallery walls have an eclectic look.
They are also significantly easier to hang since you don't measure – just eye ball it! But one of the things that I have the hardest time with is making something look intentionally random.
With this look, the best thing that you can do is arrange the frames in advance on the floor to be sure that you create a look that you like. Here is how I layout my random looking gallery walls.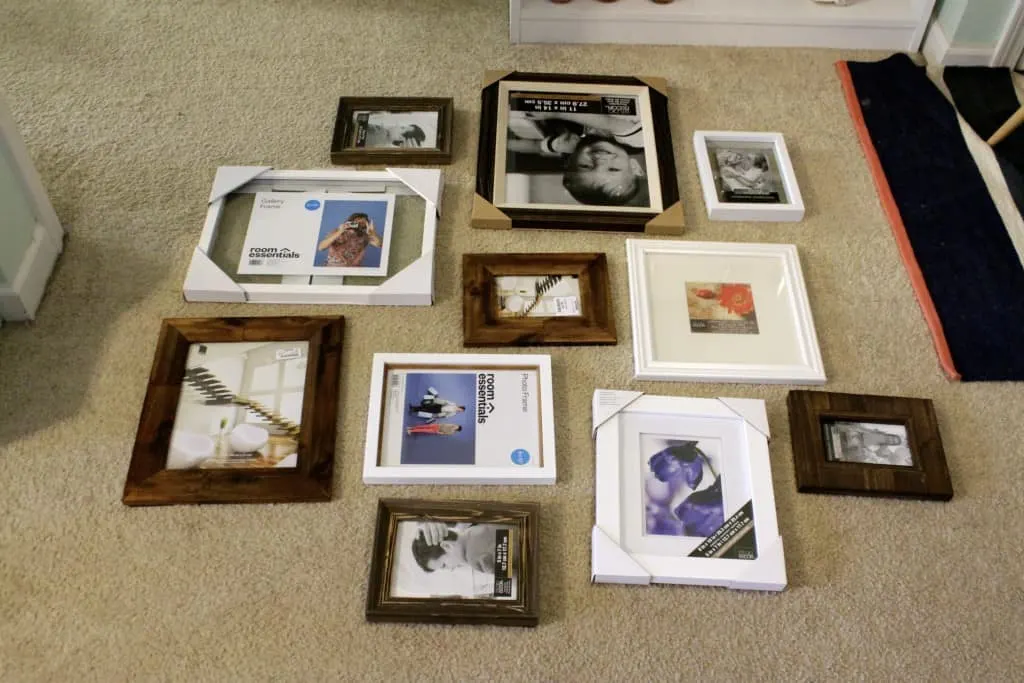 Types of random gallery walls:
Random collage style
Small wall area with 3-5 randomly placed frames
Around the TV
Gallery Wall Tips
A big problem that many gallery walls have is that they don't feel cohesive. Don't make them all different. You need cohesion. For example,
Different frames but frames are all the same color
Different photos but they are all black and white
Different colorful art but all in white frames
Different art but it's all in the same color family
Here are some examples of awesome gallery wall layout ideas! I hope that these give you some great ideas for displaying pictures on walls!
Gallery Wall Layouts
Gallery walls are a beautiful and budget friendly way to fill a space. Here are my favorite gallery wall layouts!
What gallery wall layout ideas do you have that I forgot? Link them up below!