After the wedding, we found ourselves with a lot of photos. Clearly. We plan to make an album (get on that already!) but I wanted to display some as well. So, we decided to hang a gallery wall. So unique, I know, but it was the best way to display a lot of photos.
The problem is that we are running out of wall space in the condo. So, we decided that the life size bikini poster needed to come down. It was a sad day, indeed.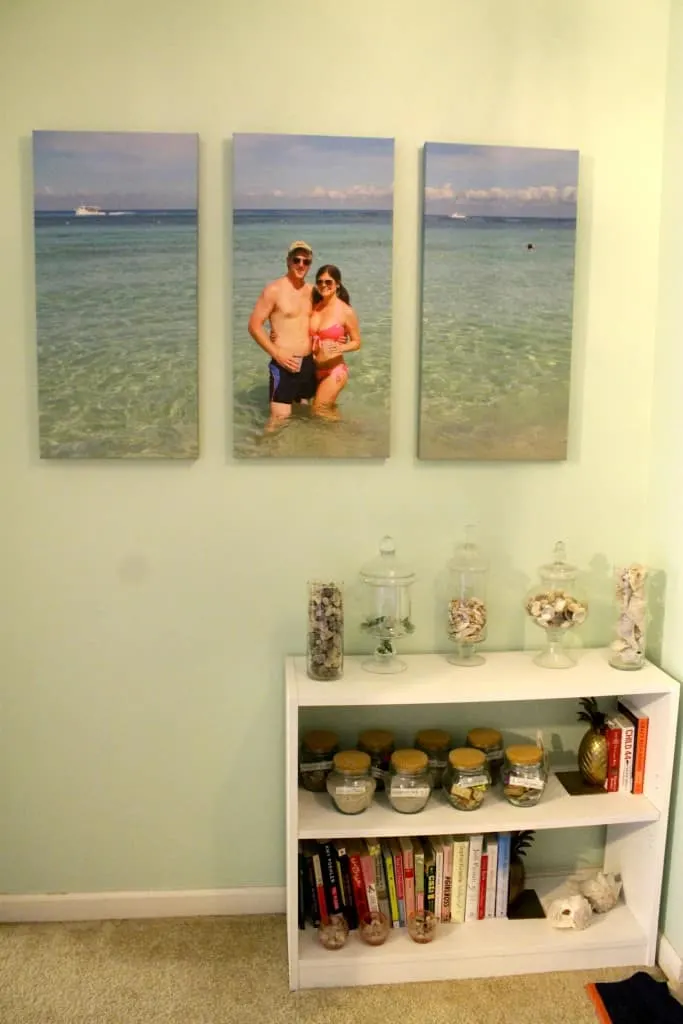 In it's place, we hung a collection of frames. With gallery walls, I like to stick to similar frames. So we did a variety of wooden (with a similar finish) or white frames. They are from Target, Michaels, and TJ Maxx.
We printed the photos with Shutterfly (it was so hard to choose!) and then laid them out on the floor until we got a layout that we liked.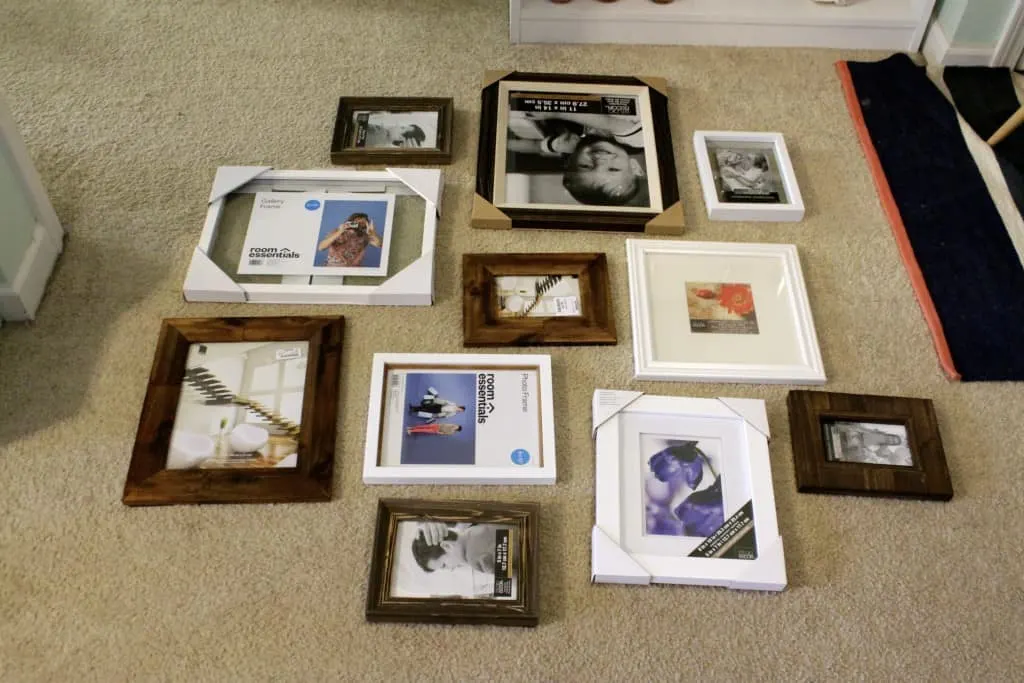 Then, we hung them on the wall. No measuring or symmetry. It was really fun to hang things without much of a care.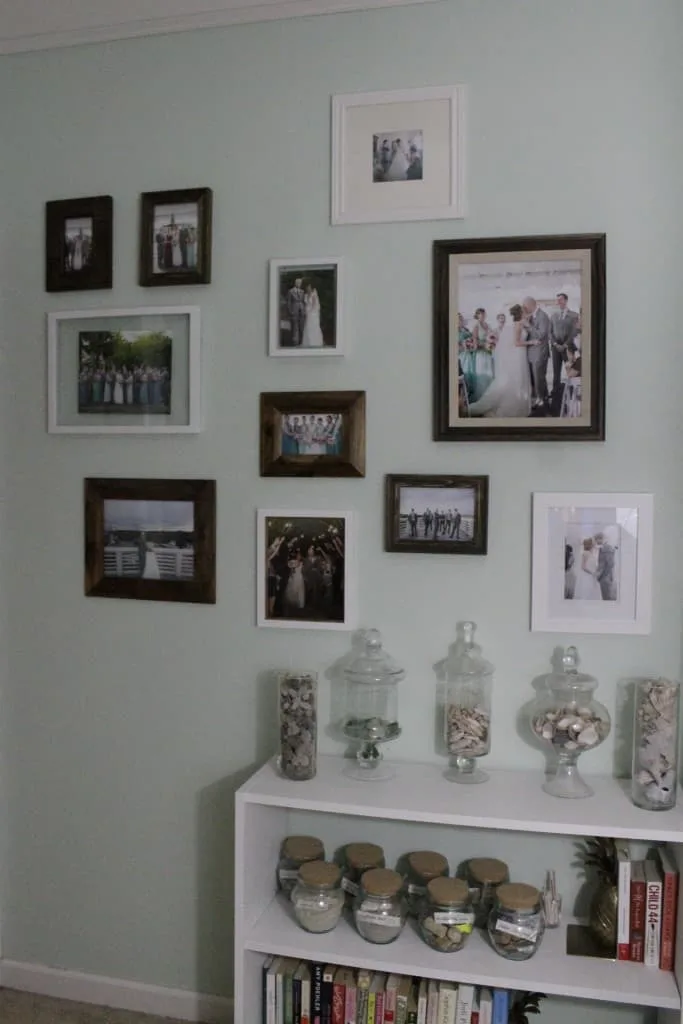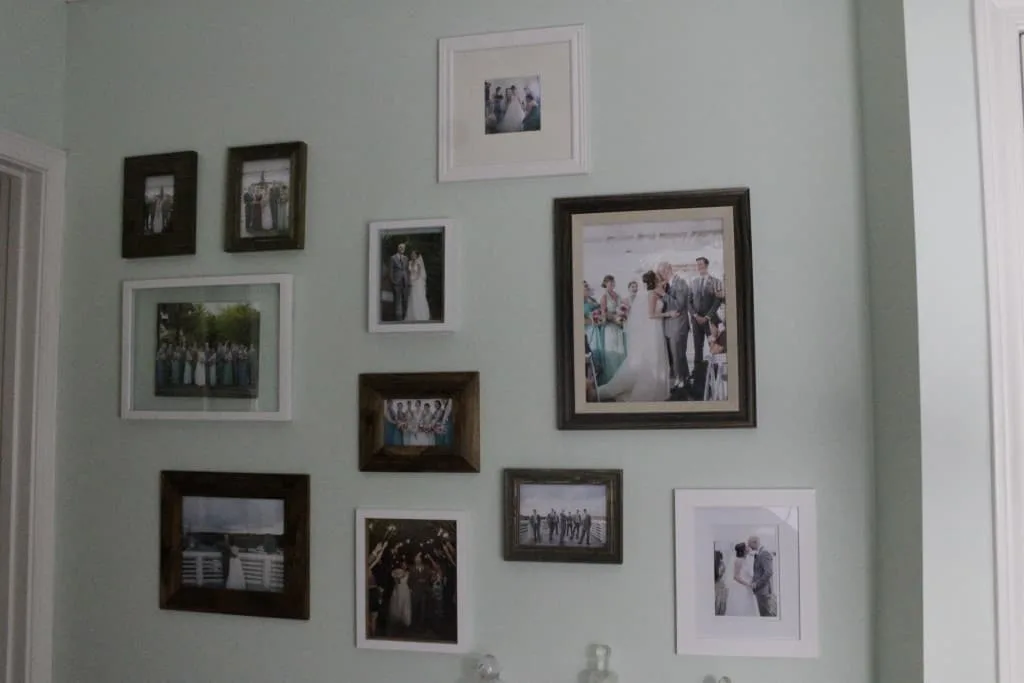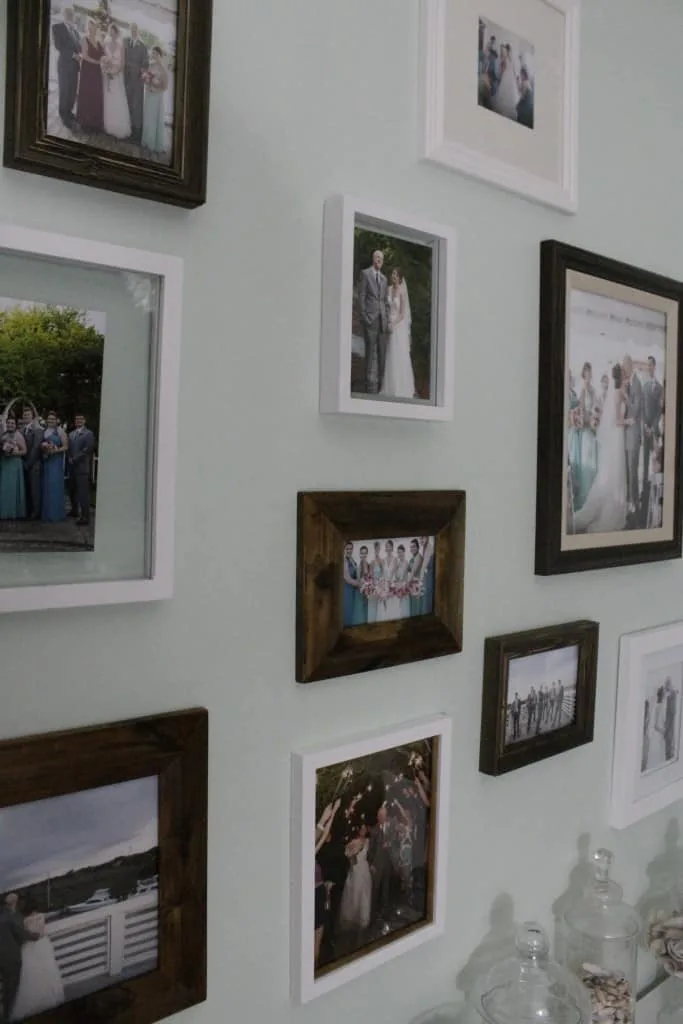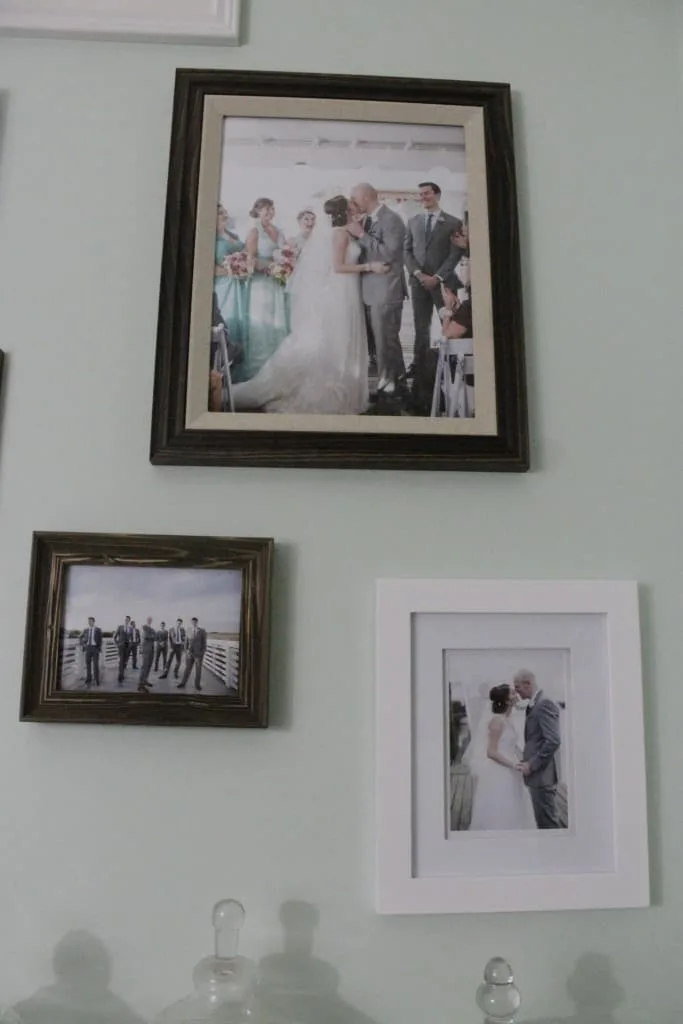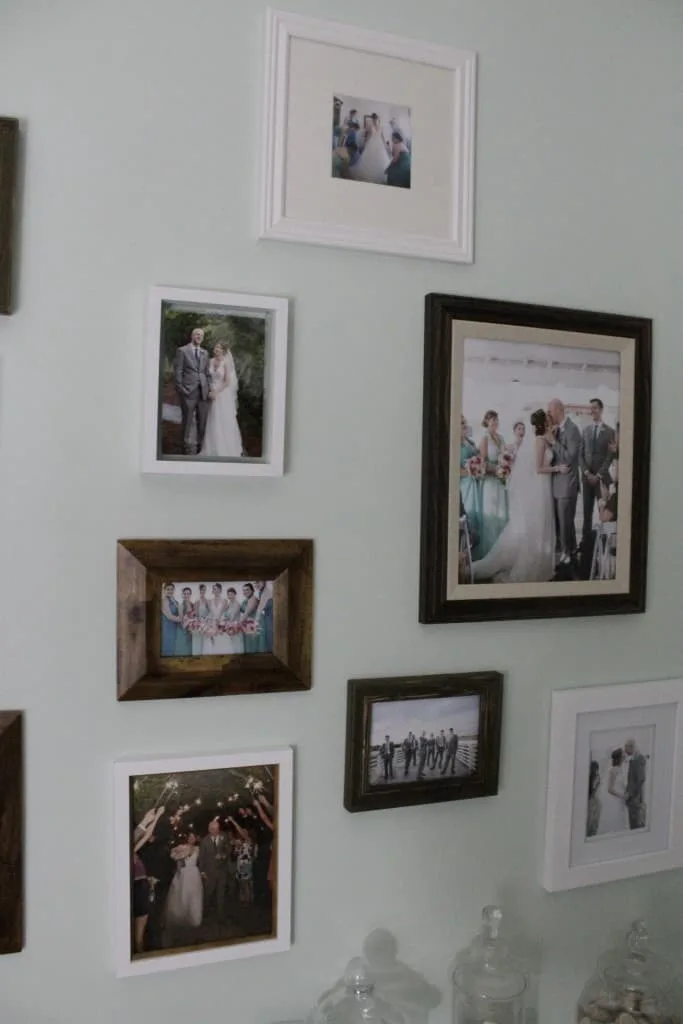 And we love how it turned out! Now we can enjoy our wedding memories every day.
What are you hanging up lately?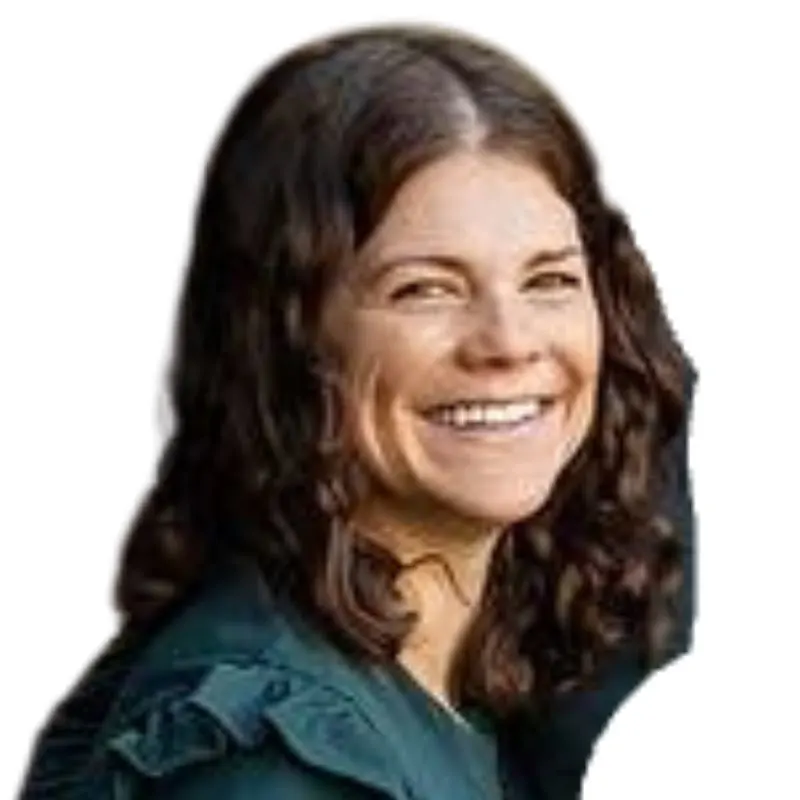 Hello, I'm Morgan, half of the creative force behind CharlestonCrafted.com! With a passion for DIY that dates back to 2012, I've transformed three homes and now I'm dedicated to helping others craft their dream spaces. Let's turn your house into a home together!