Ever since we moved, I have been feeling sad that we couldn't get our whole entertainment center together. I loved it in the condo but it just wouldn't fit in our new space.
We are still using the base piece, but the wall is not wide enough to accommodate the two side shelves. We moved them to the dining room, but this wall was looking very empty. I decided to hang a gallery wall around the TV and love the way that this one turned out.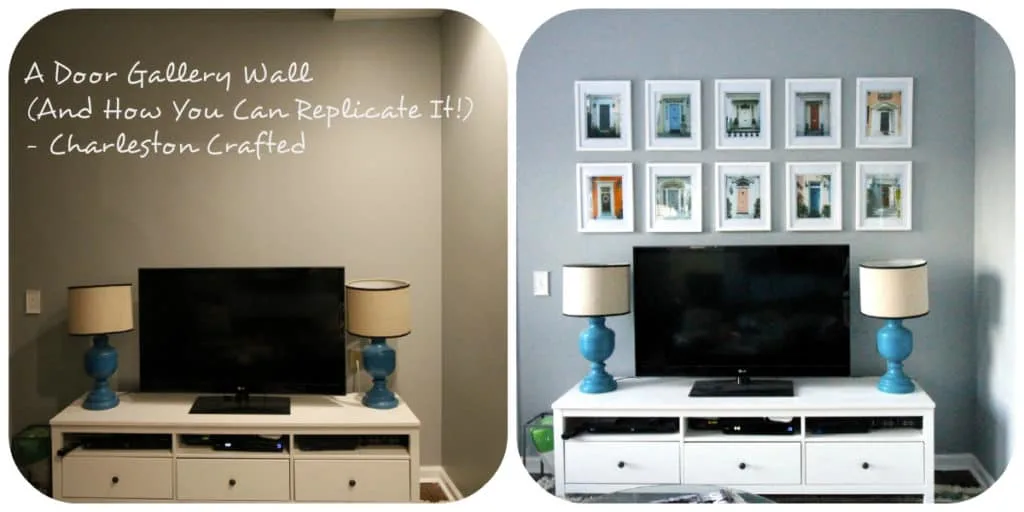 There are lots of different gallery walls that you can hang around a TV, but I am partial to a grid style. We did a similar look in our bedroom in the condo and I really love the symmetry and same-ness. For this look, I suggest that you use the same frame for each photo or piece of art and that your photos have some sort of similarity, either in color scheme or subject matter.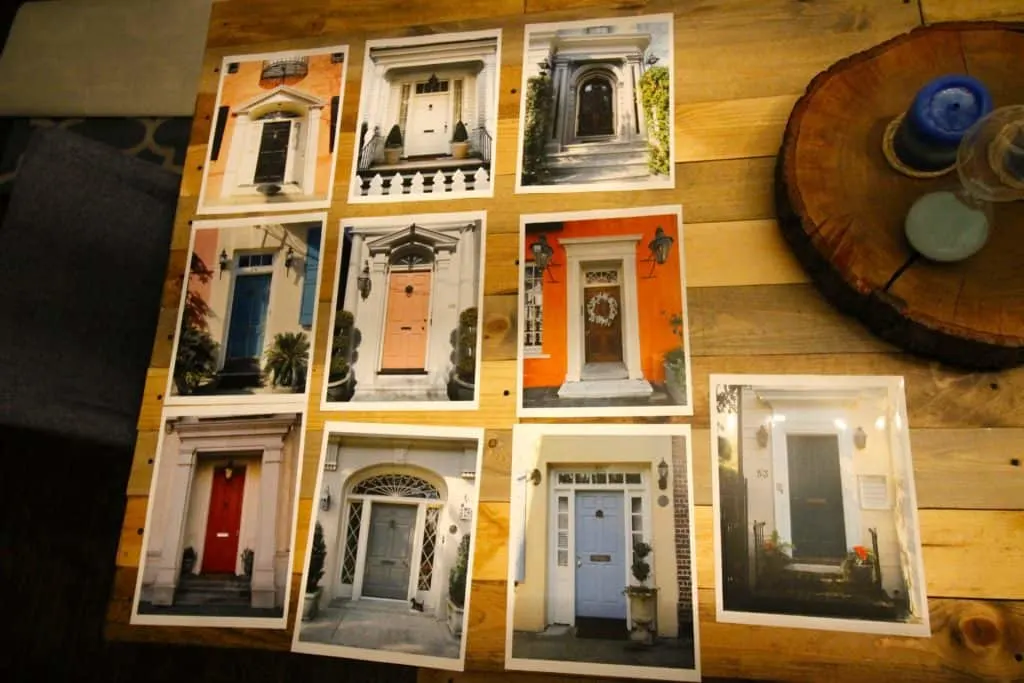 For our frames, we used these 11×14 matted to 8×10. They are an excellent quality for the price (it fluctuates slightly but currently $12).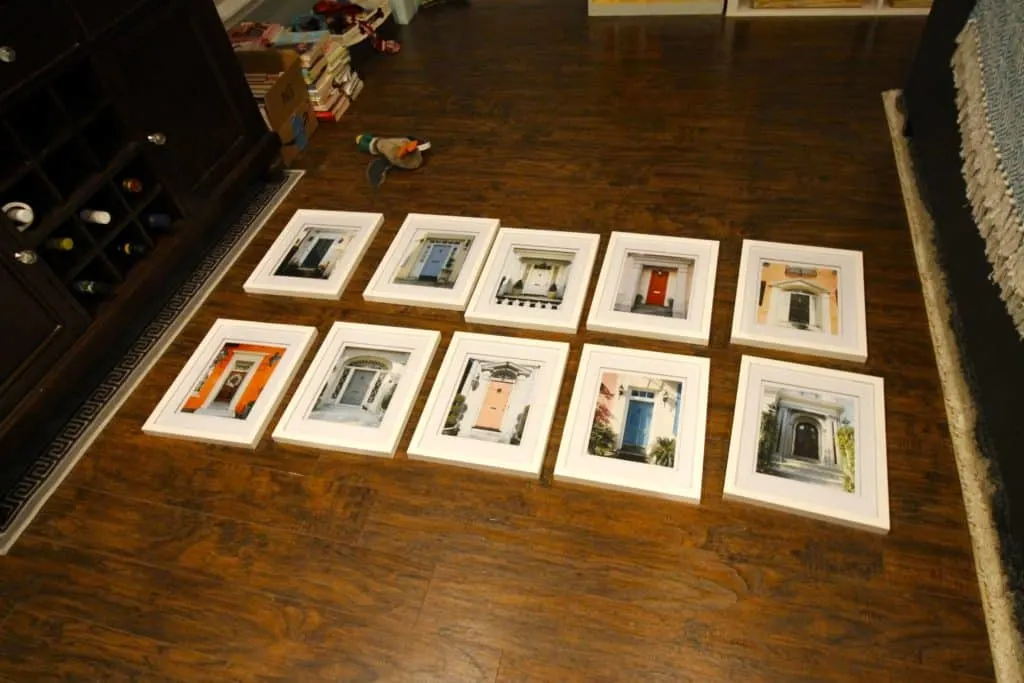 As for the content of the frames, I got the idea to feature a gallery wall of images of historic doors of Charleston.
I love door photos and thought that this would be cool because it is colorful, artistic feeling, and gives a shout out to our beautiful city.
Love the idea, too? Lucky you, you can download them for free!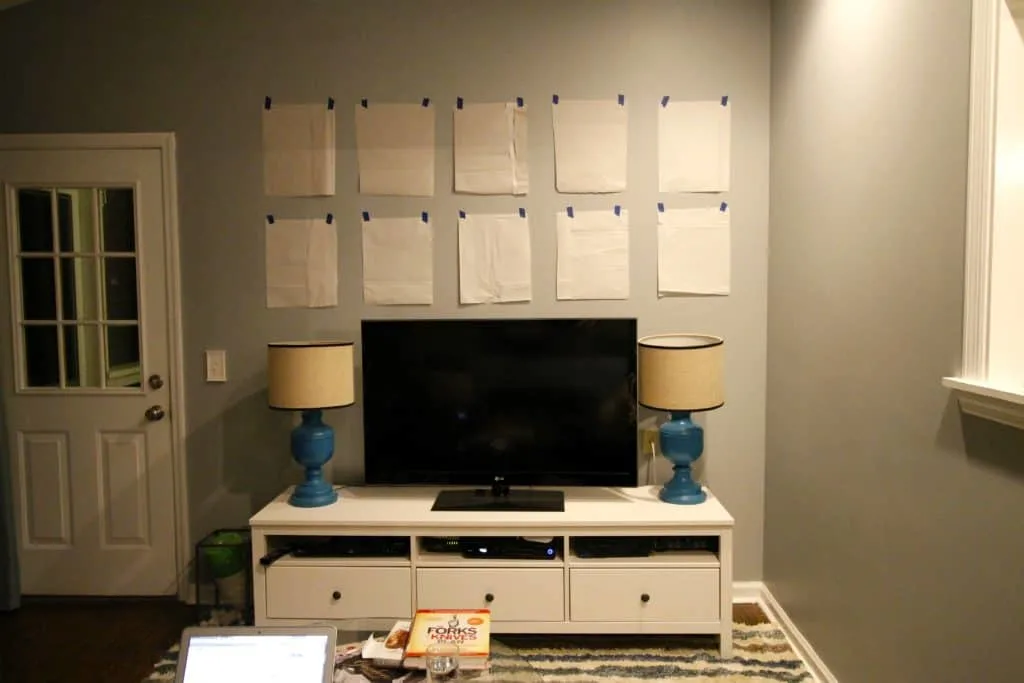 We printed them on glassy photo paper at home and love the results. Sean hung them using his laser level, but you could definitely just use a tape measure. Start in the middle and work your way out for best results.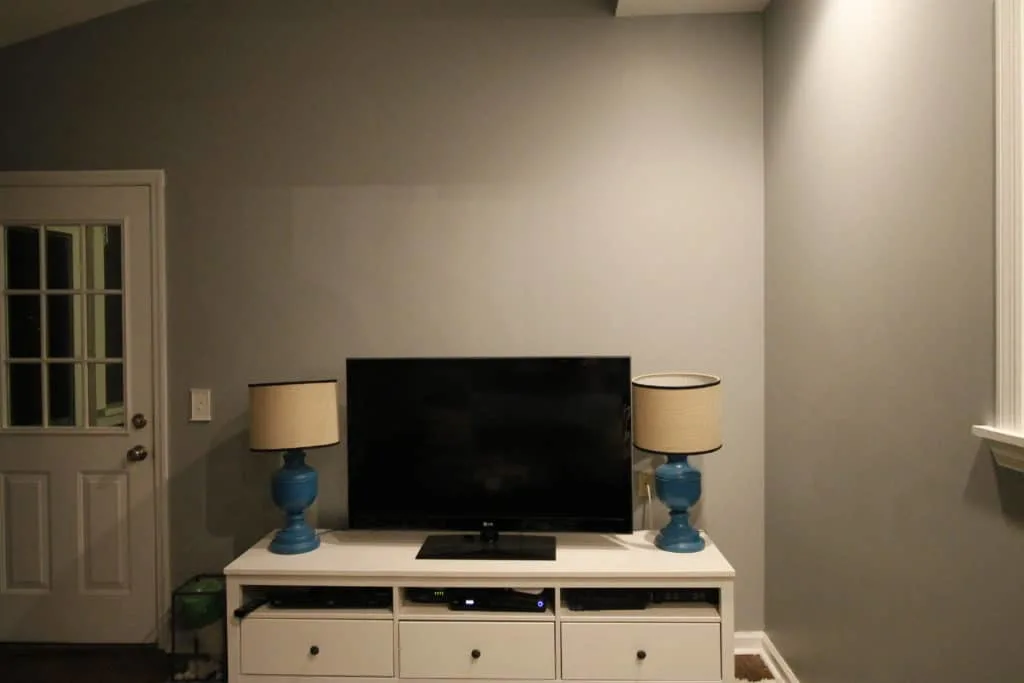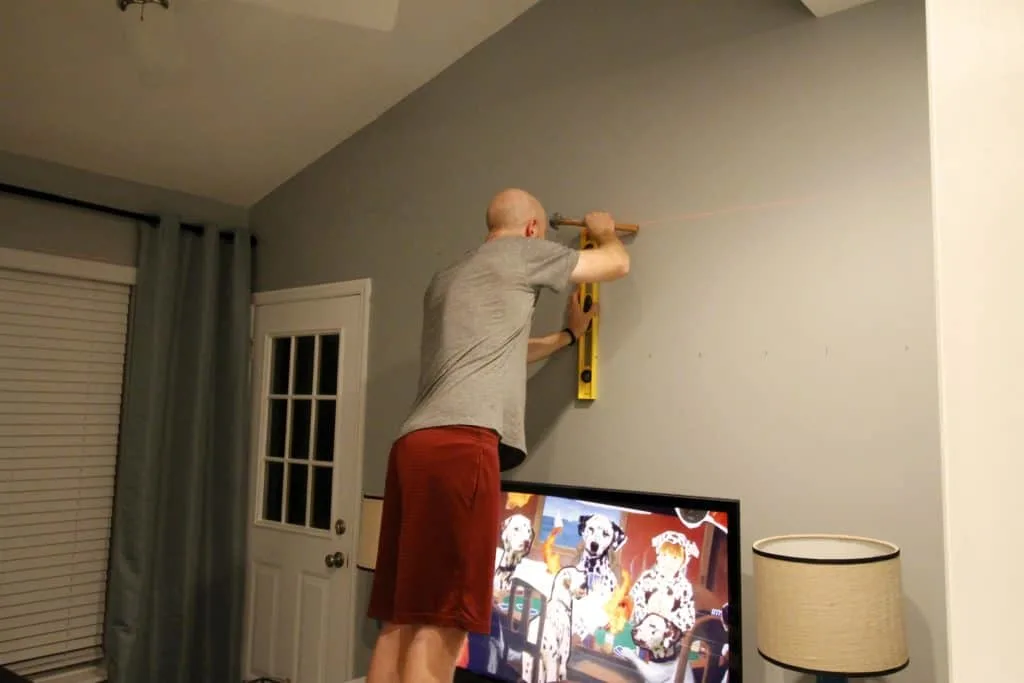 nice butt 😉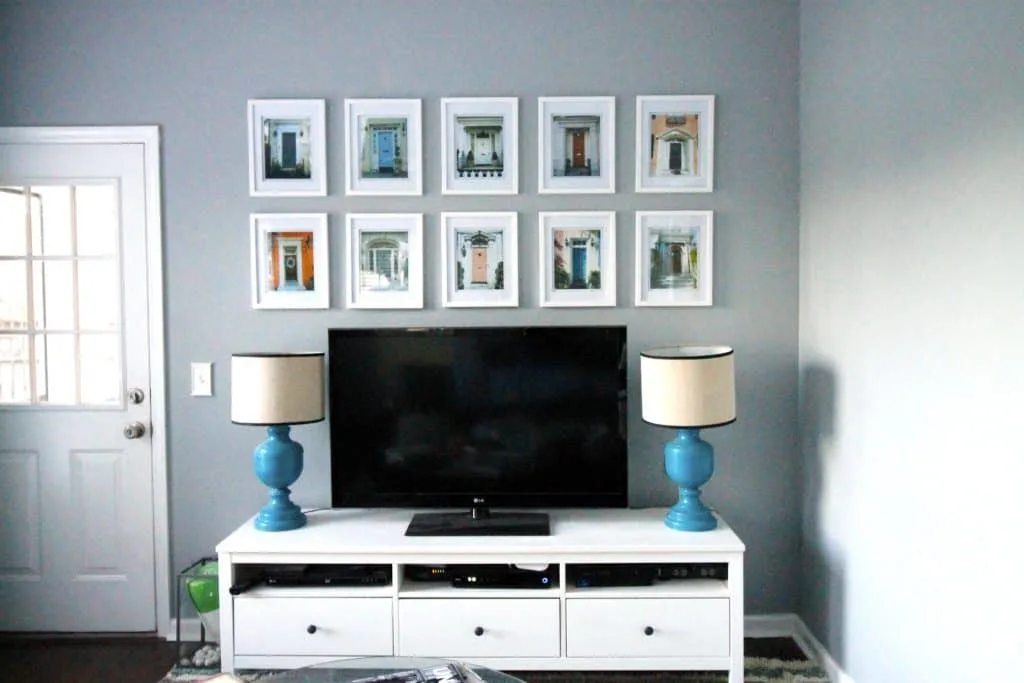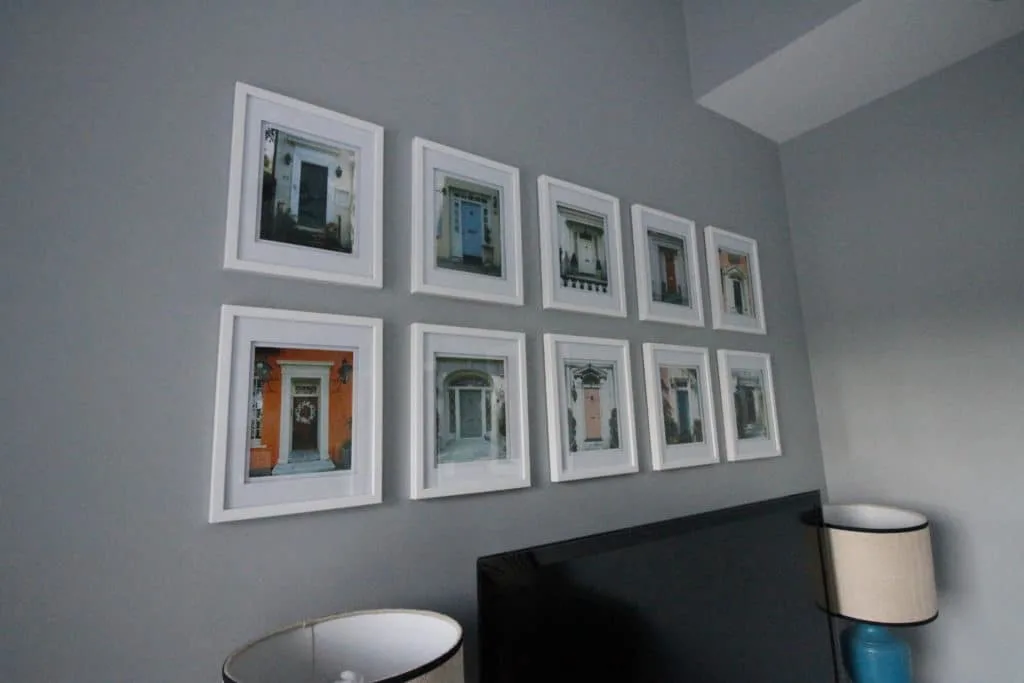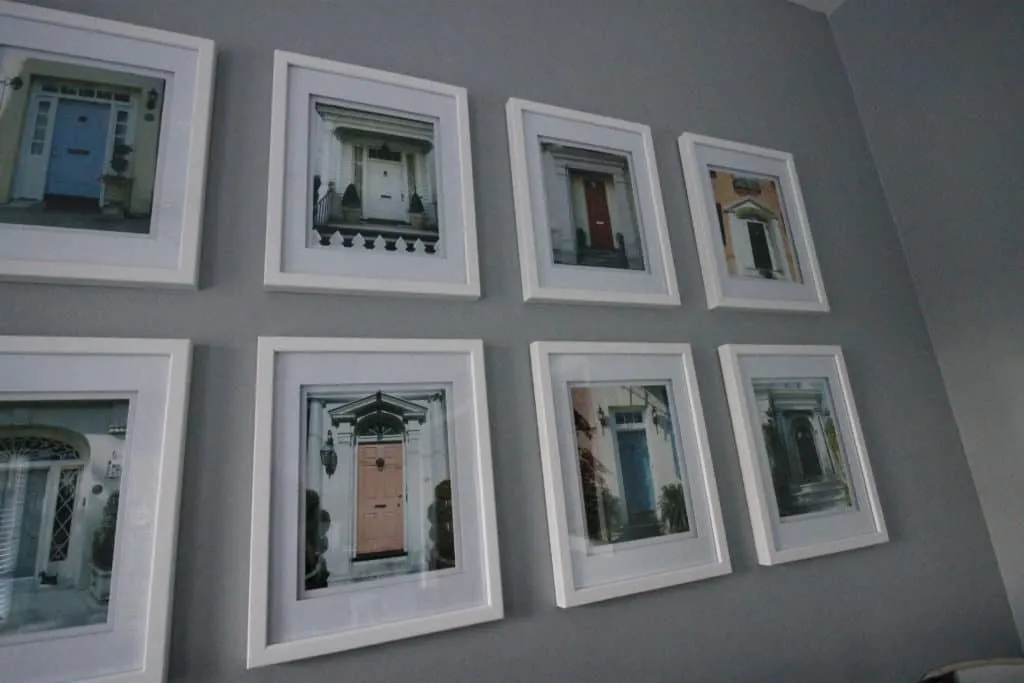 I love how it turned out. I really feel like it makes the ceilings look higher and the space look more grand!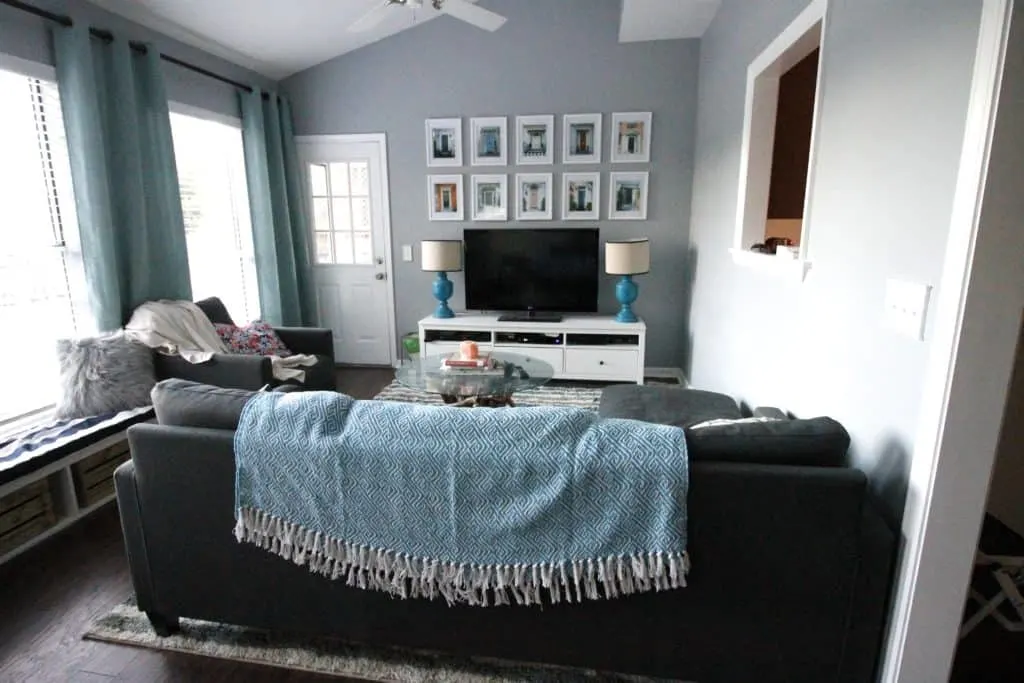 This room is coming together from this angle, but turn around and it's still a hot mess. We are working on it 🙂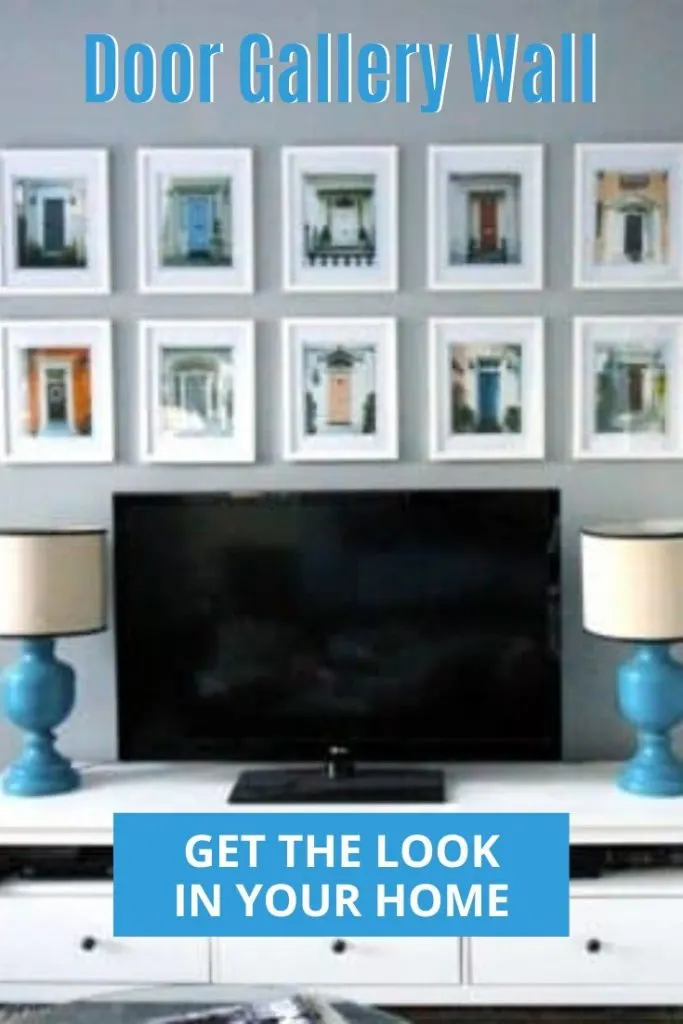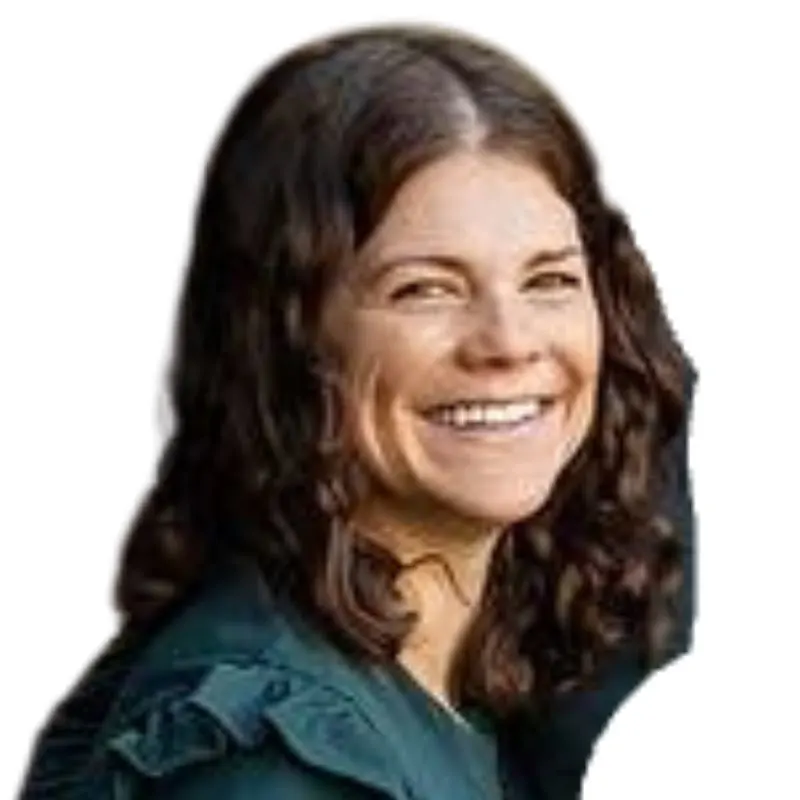 Hello, I'm Morgan, half of the creative force behind CharlestonCrafted.com! With a passion for DIY that dates back to 2012, I've transformed three homes and now I'm dedicated to helping others craft their dream spaces. Let's turn your house into a home together!