We've gone a bit gallery wall crazy around here. We have the heart gallery in the dining room, the grid in the master bedroom, and even a casual wooden frame gallery in the guestroom. But, there's always room for more.
I have a bit of a seashell hoarding problem. I live 15 minutes from the beach, but constantly look like a tourist as I crouch on the sand and scamper to gather Good Shells. I capitalize it because I have certain shells I just feel guilty passing up. They're so pretty. Butterflies. Coral. Fingernails. Spirals. I don't know any of their scientific names, I just know that I love them.
I have shells in jars (on a bookshelf) and in boxes in my craft closet. It's become a hoarder-like issue. So, I decided to put a few to use by decorating some plain frames and assembling a little gallery wall.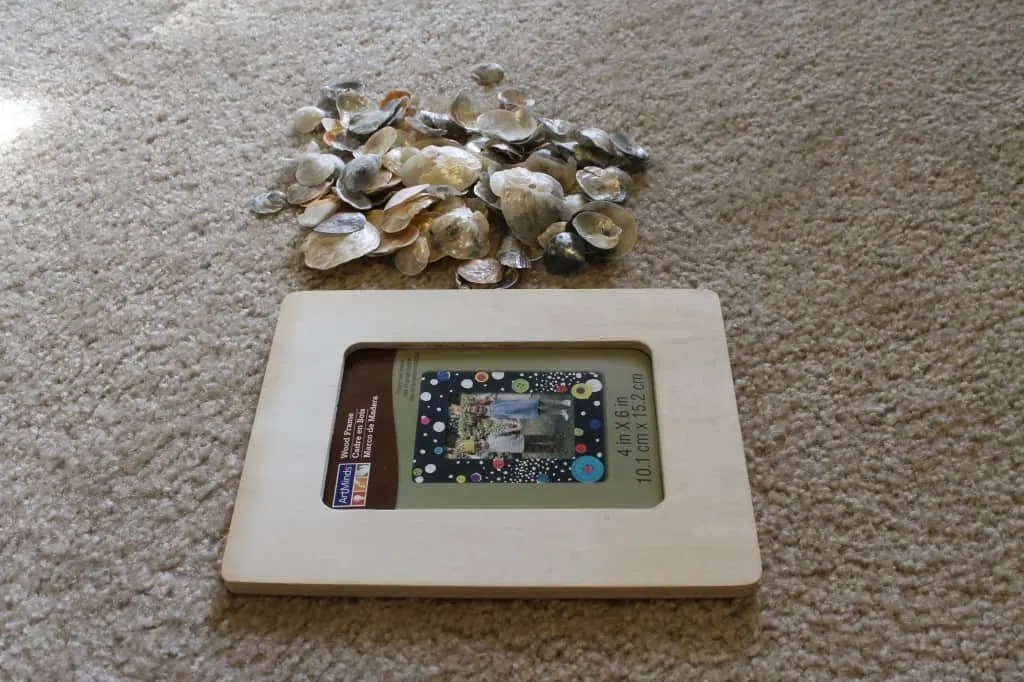 I picked up these simple wooden frames at Michaels for $1.
I sat down with each type of shell, sorted them, laid them out on the frames to decide on a layout, and then used hot glue to secure them in place.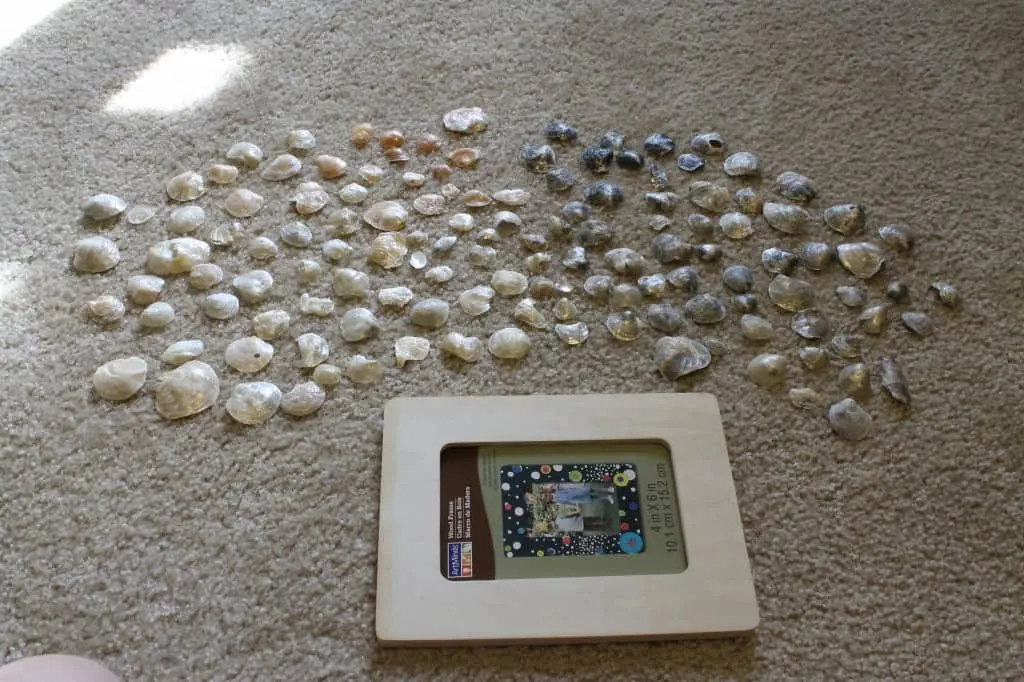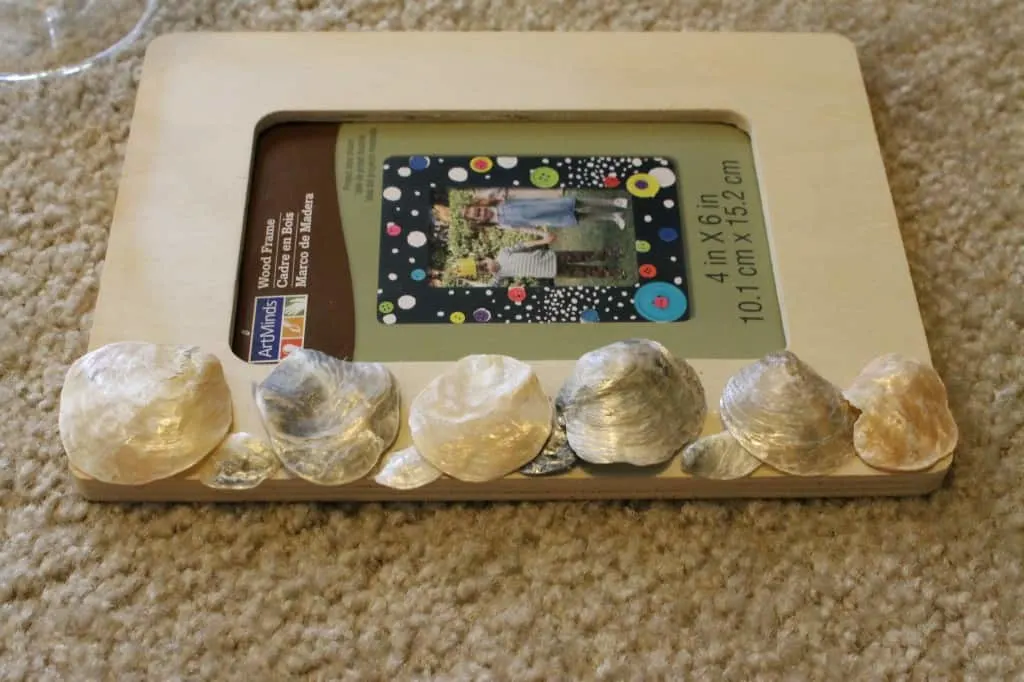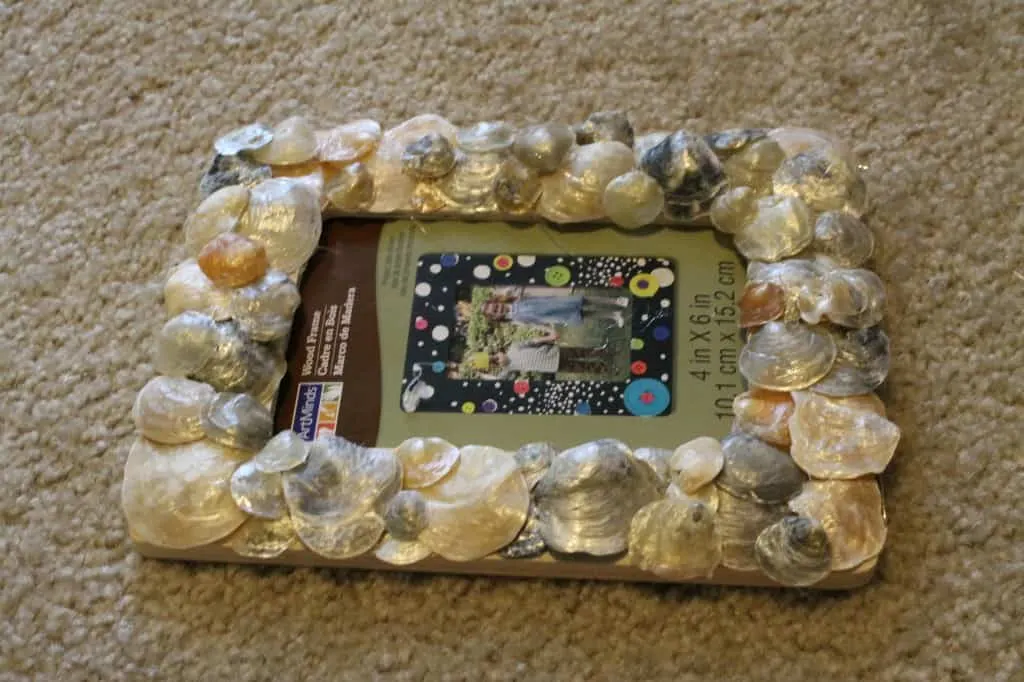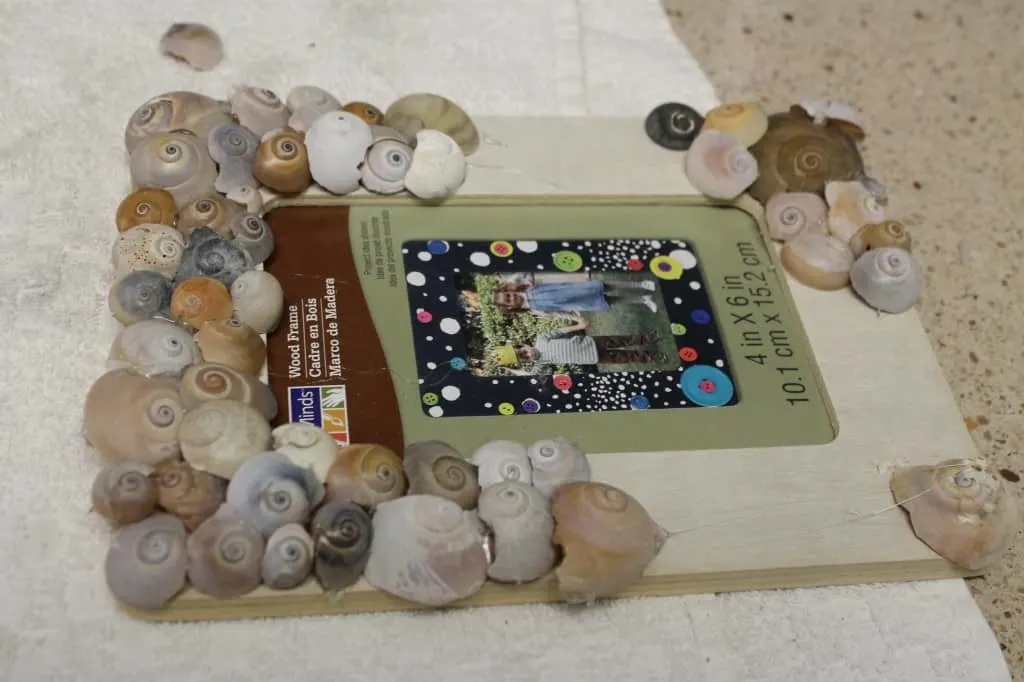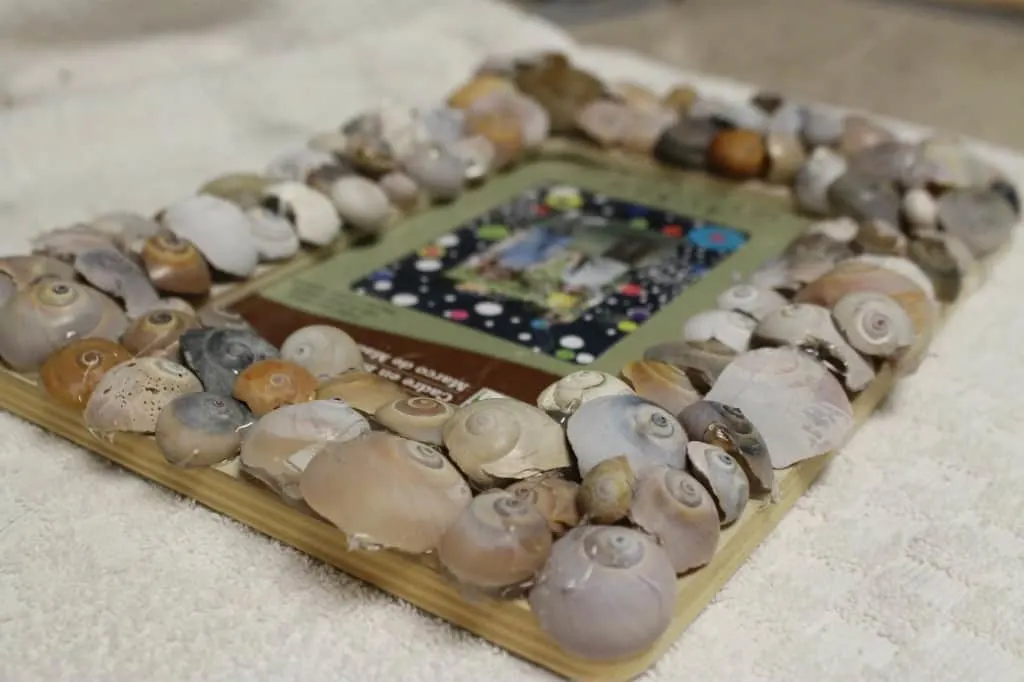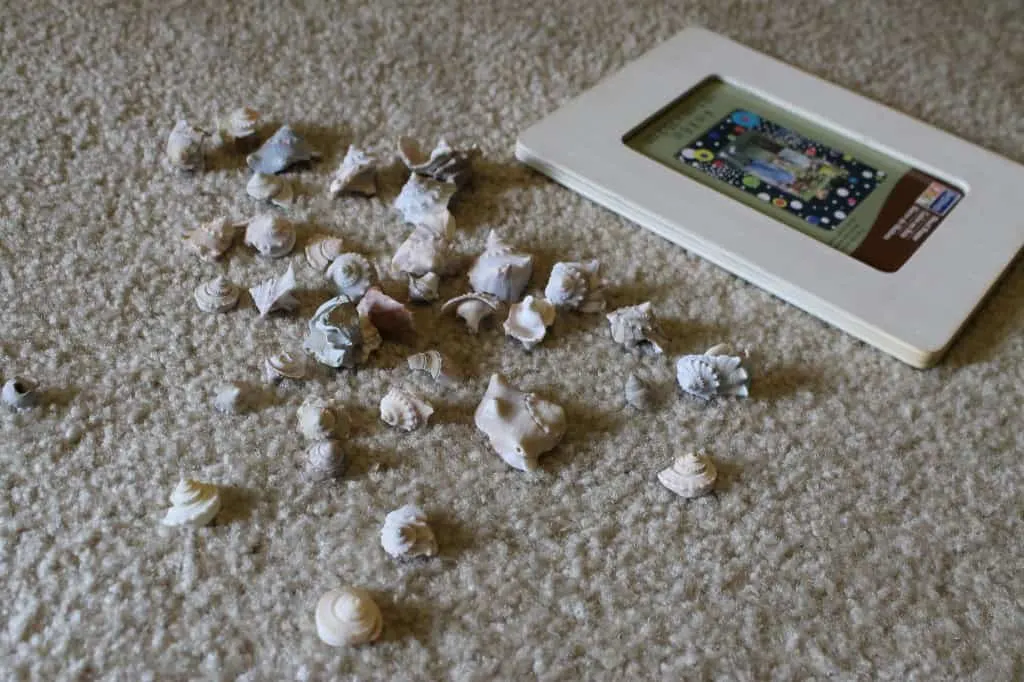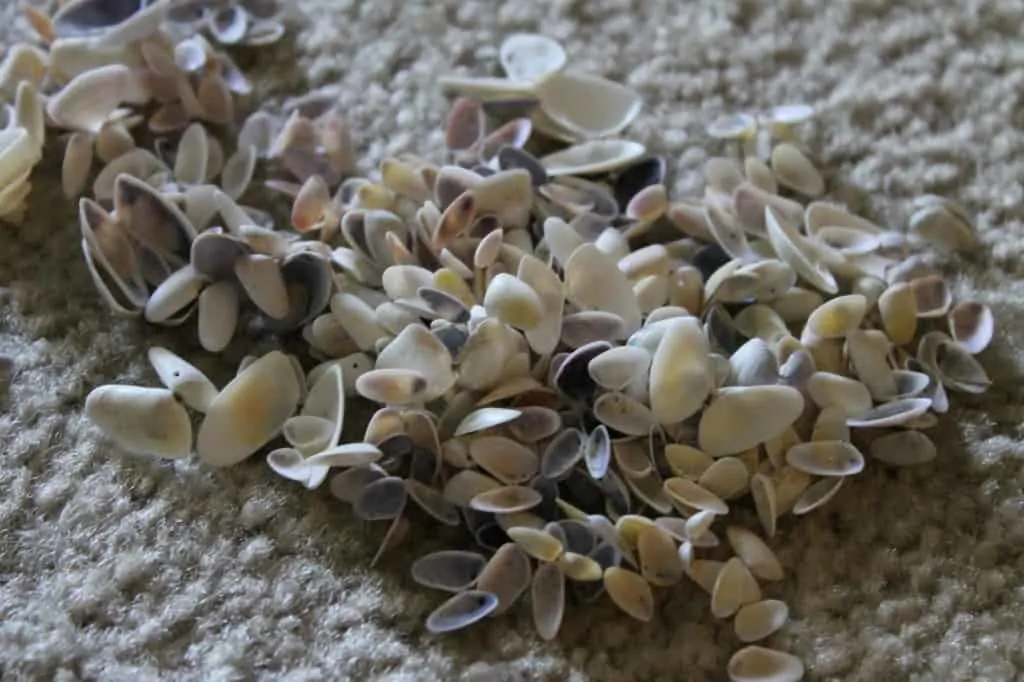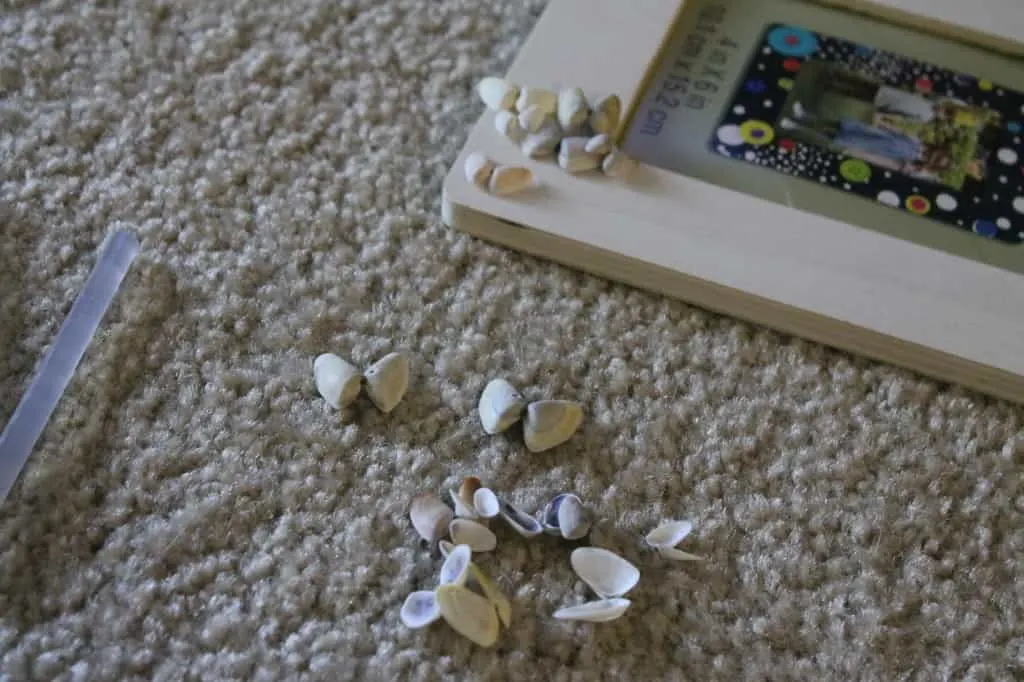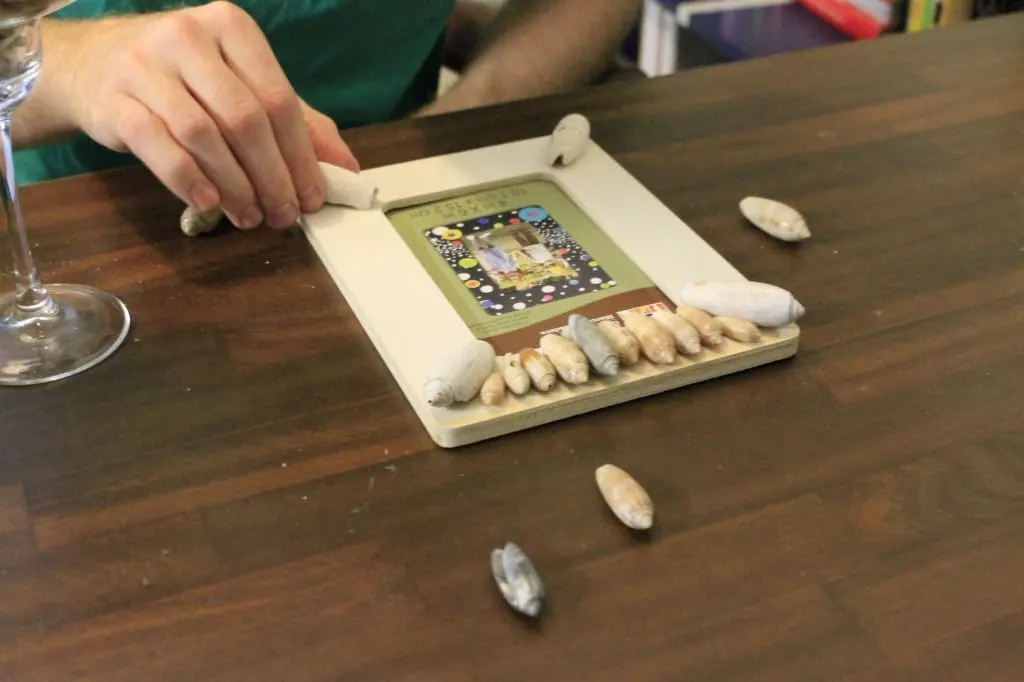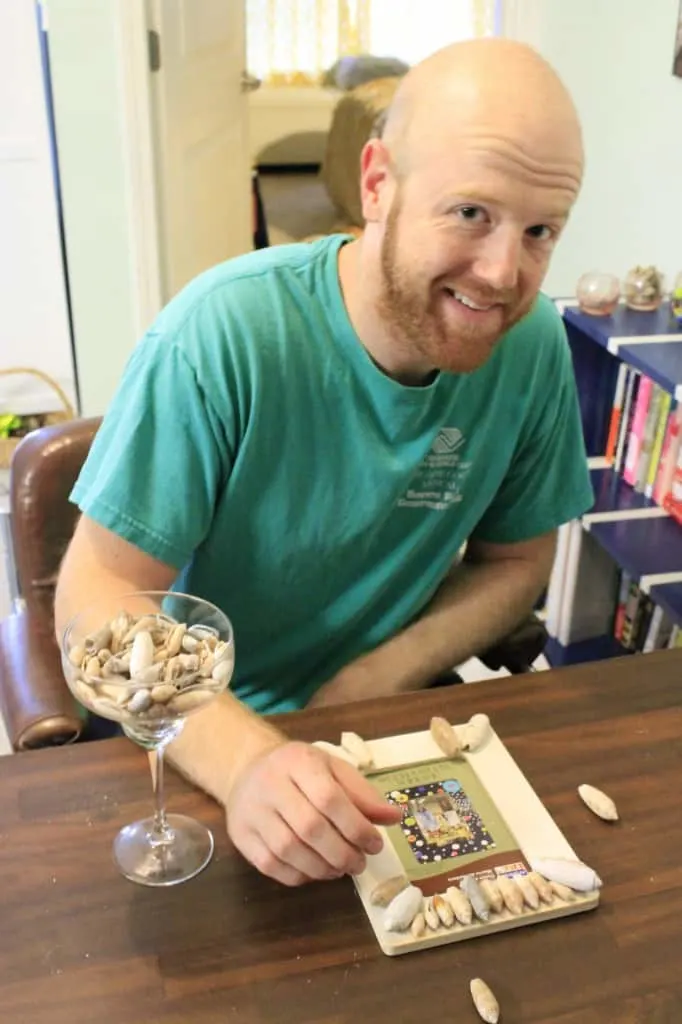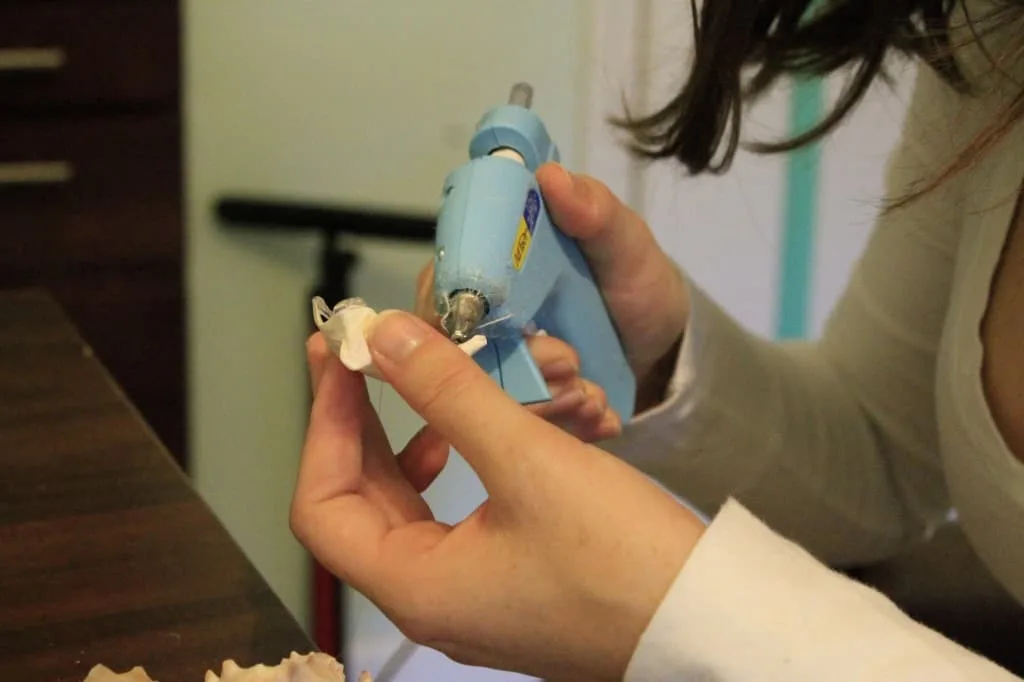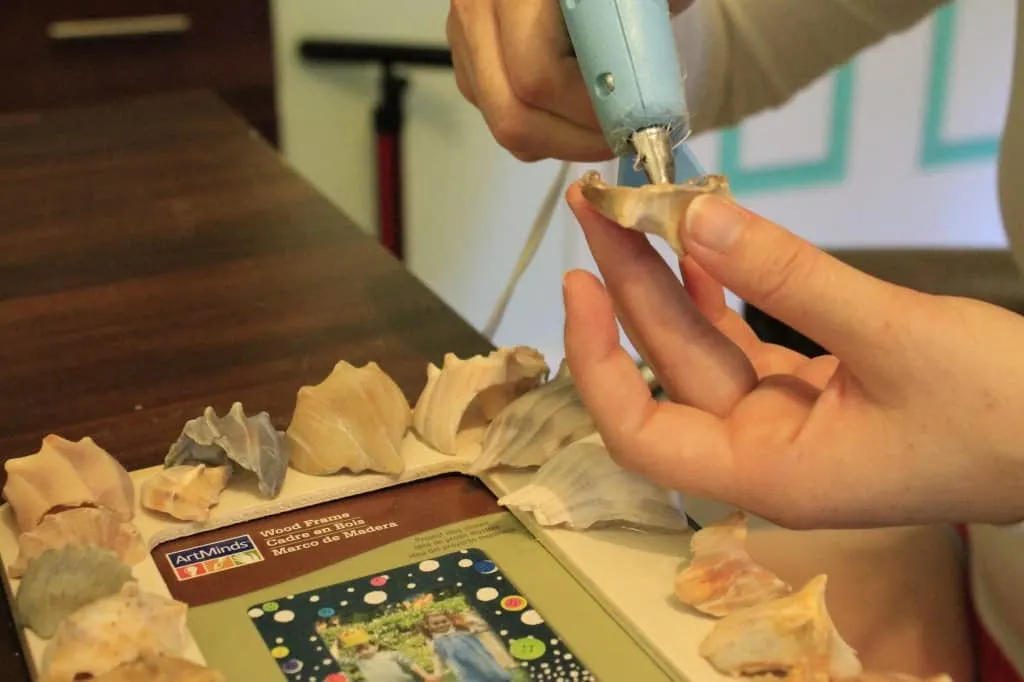 Sean even got in on the fun! He very, very rarely does "craft" projects (he does TONS of DIY but more nail-gun than glue-gun) so this shows how badly he feels "use it or lose it" re: my seashell hoardstash.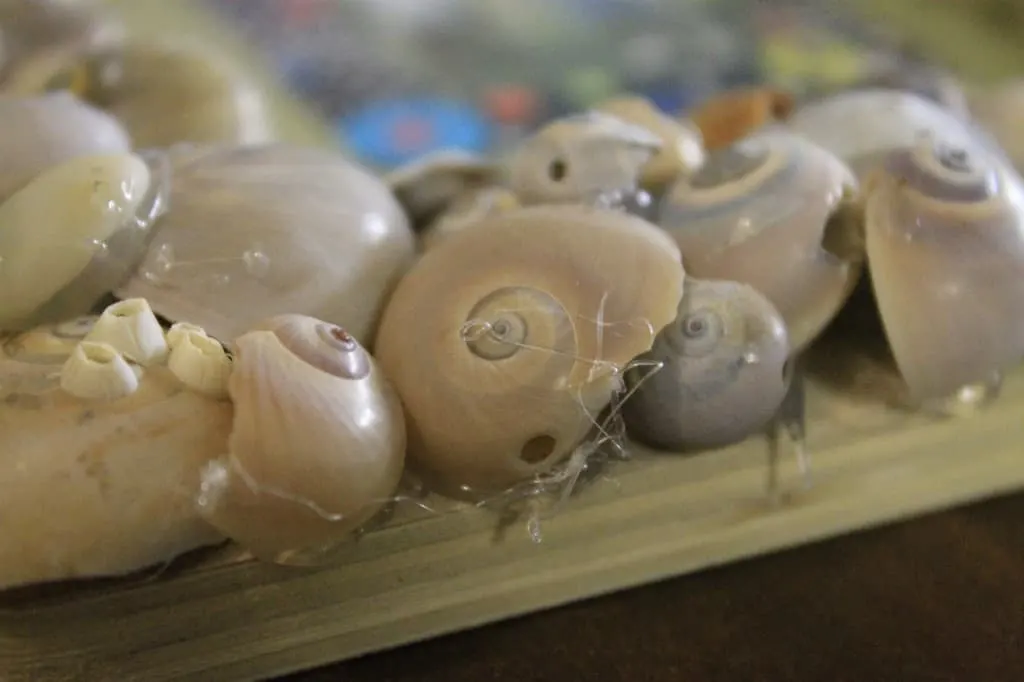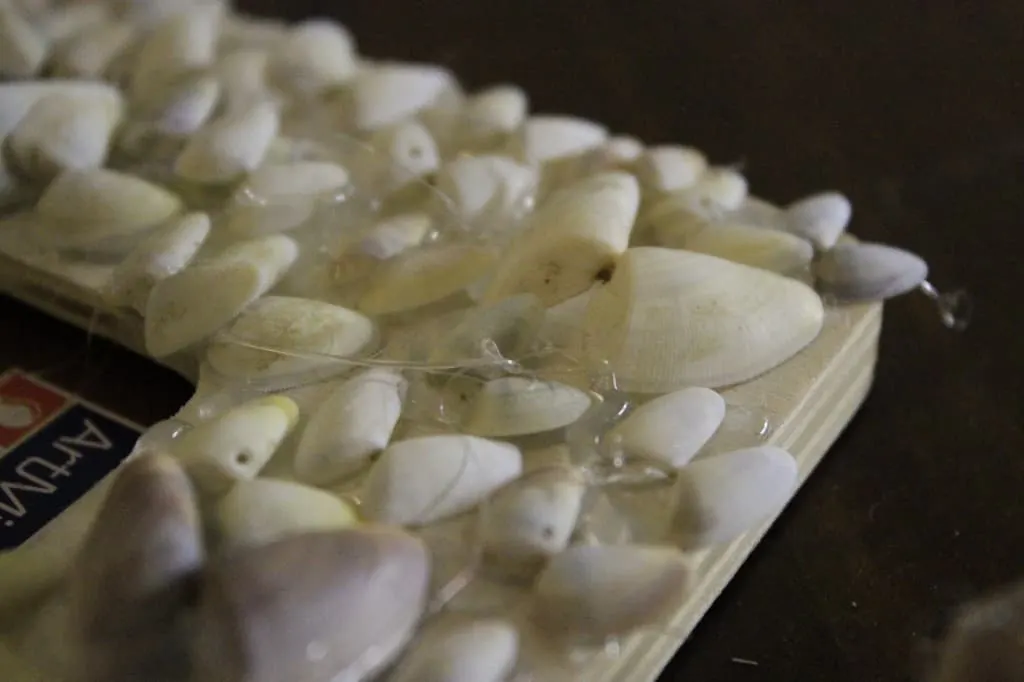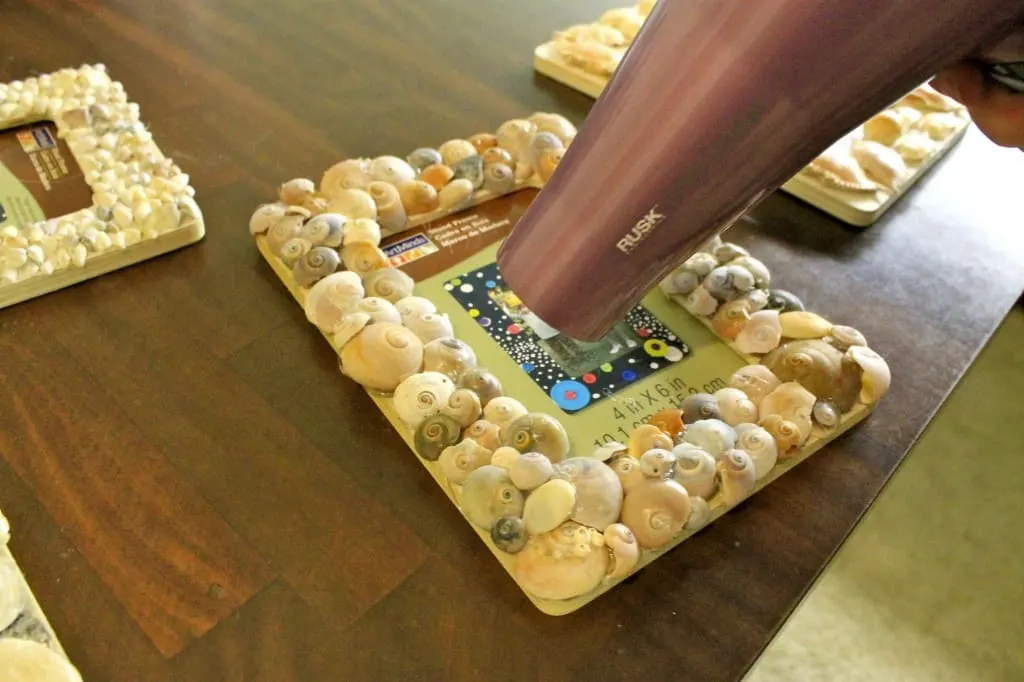 Afterwards, if there were a lot of hot glue strings, I blasted them with a hair dryer to melt the little strings. Warning: if any shells aren't glued down well, they will blow away.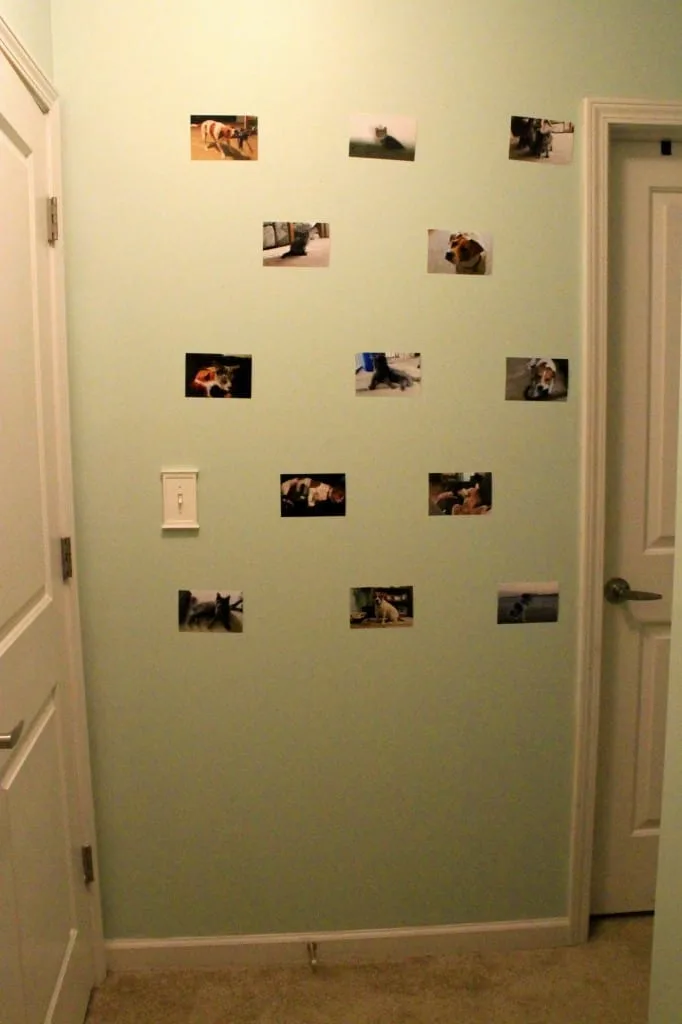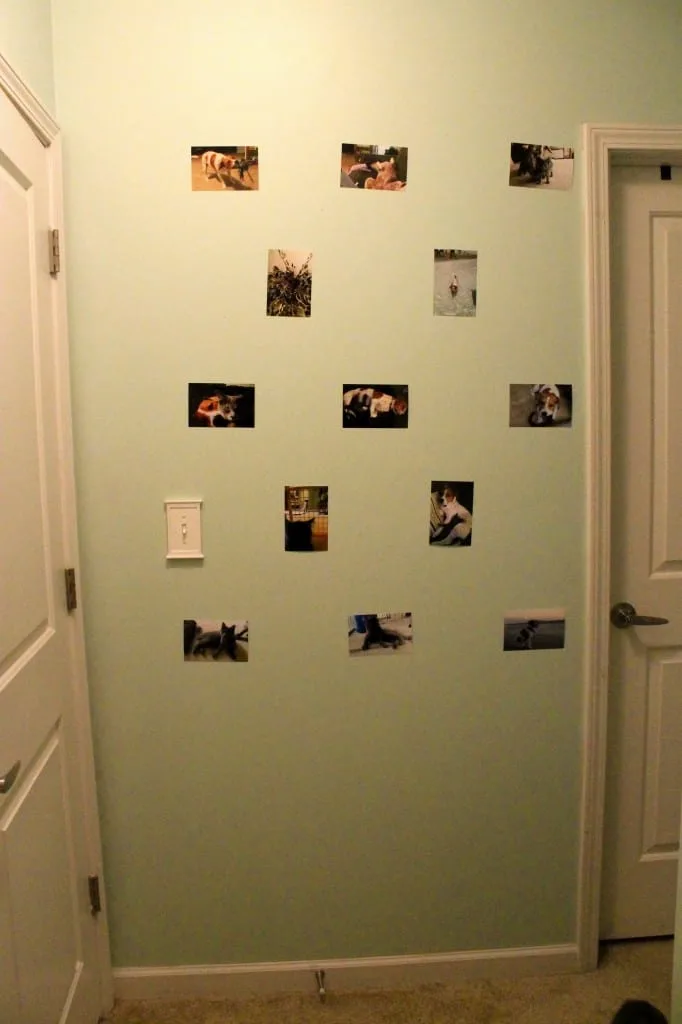 Then I decided on my gallery wall layout. We ordered a bunch of 4″x6″ prints of cute pet pictures from Walgreens. I used painters tape to attach them to the wall and decide on a layout. This wall is right next to our laundry room on the little hallway in between the guestroom and the guest bathroom.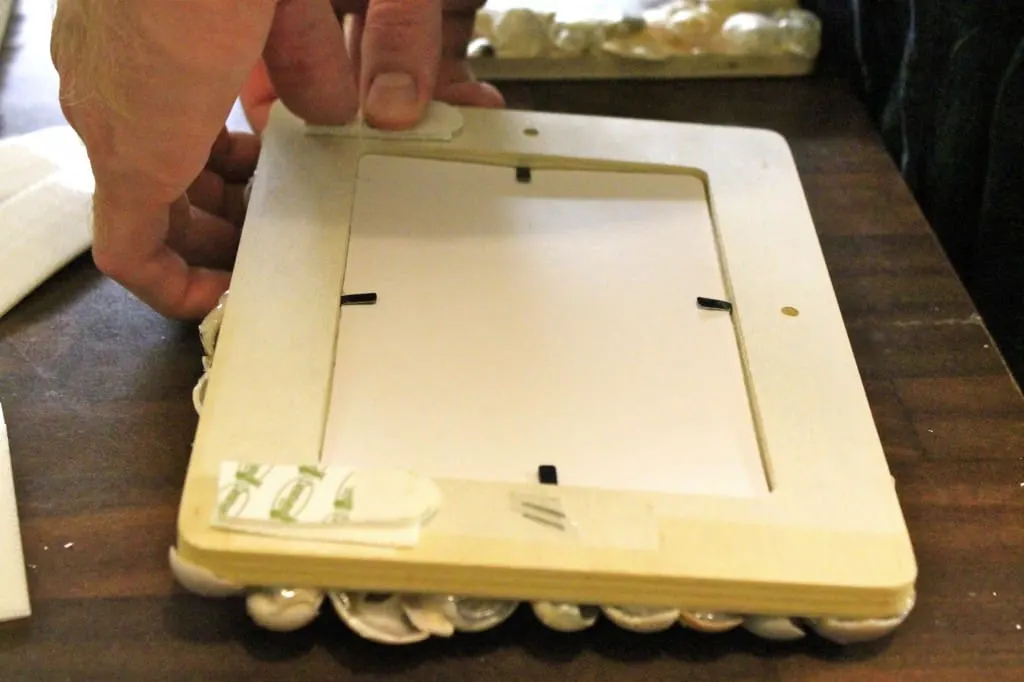 Then, I added the pictures to the frames and hung them using command velcro strips. We actually cut the strips in half to get more out of a box. It's a lot cheaper to do this than buy 2 boxes of the smaller strips.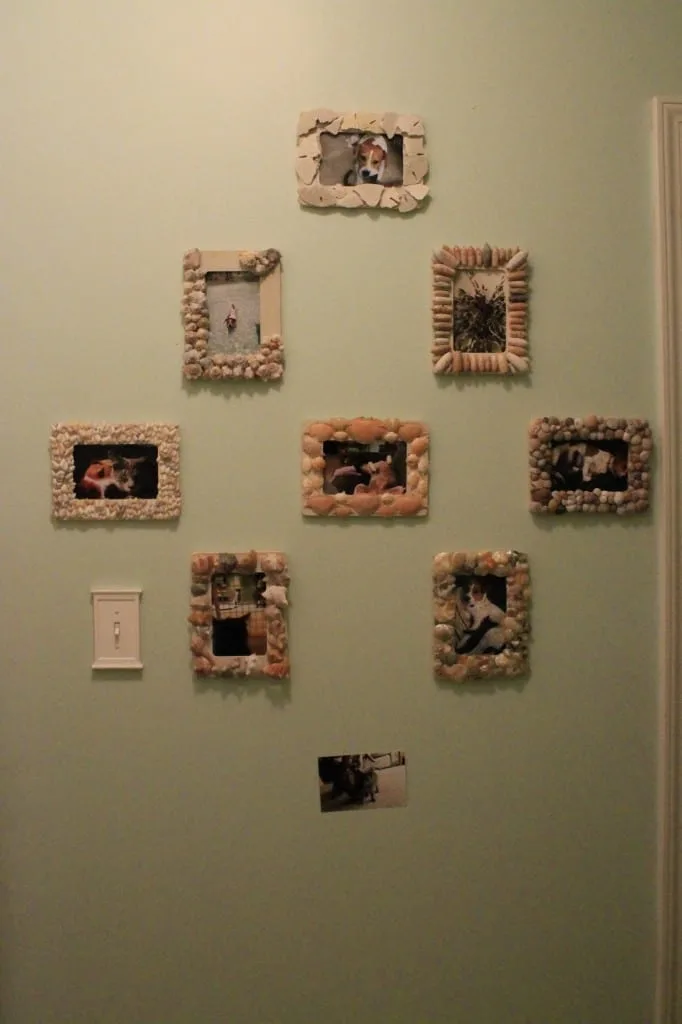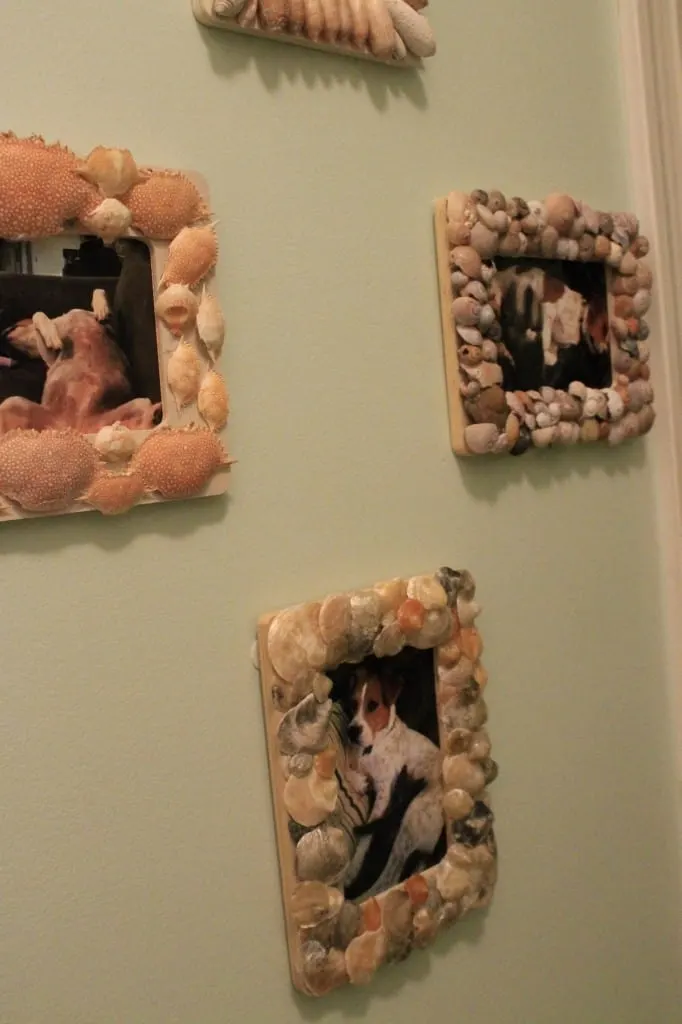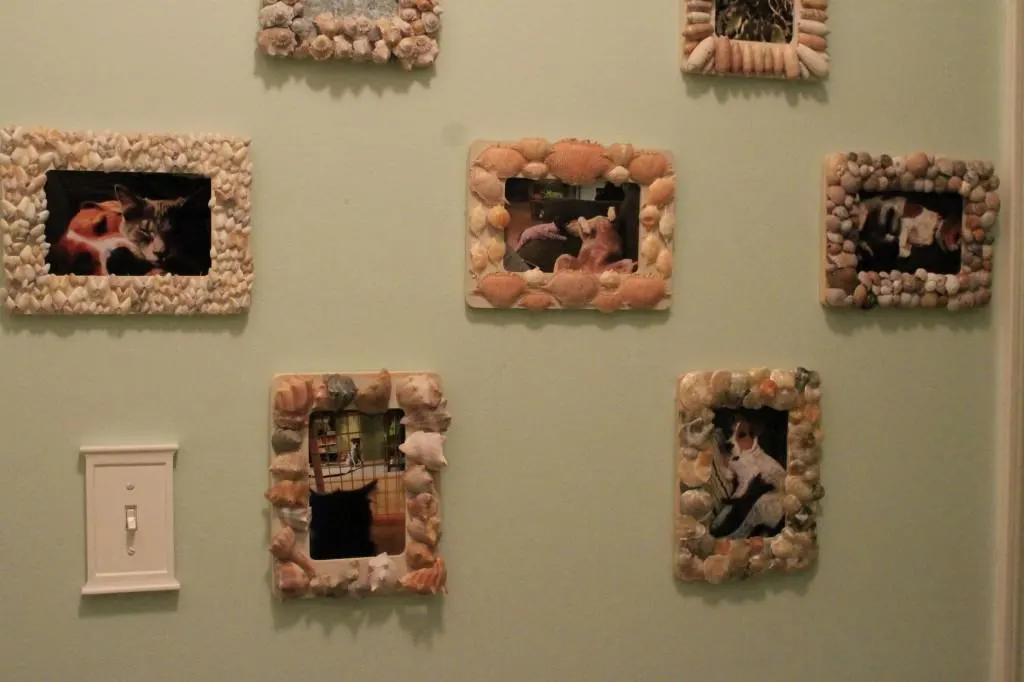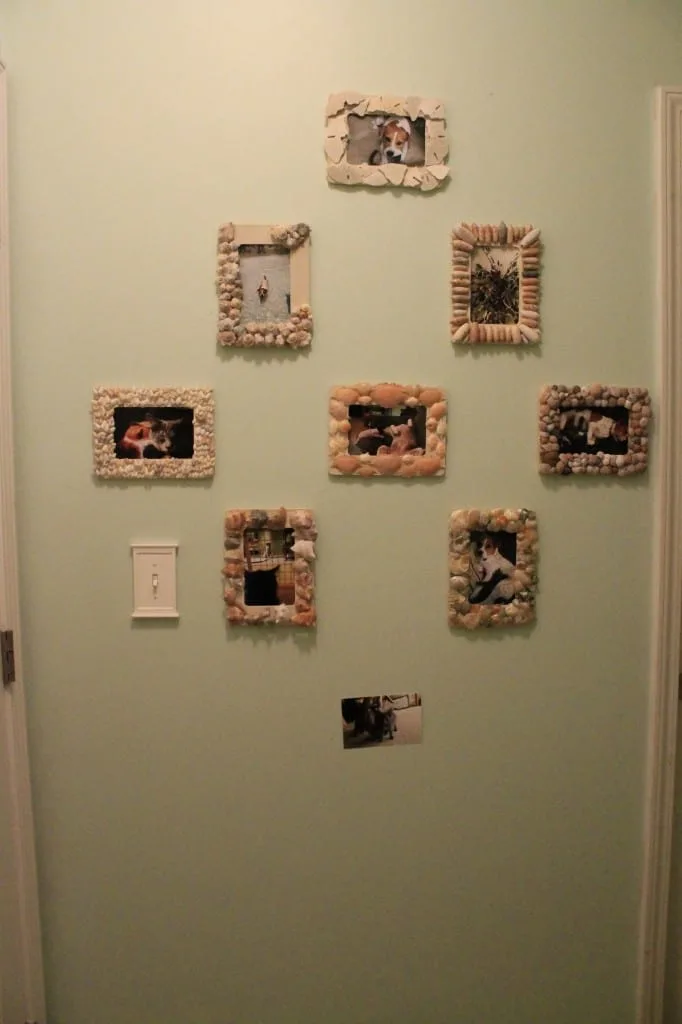 A couple of the frames are still in progress, and we might expand the wall in the future, if we get enough of other frames. But I totally love it! The animal-beach combo totally tugs on my heart strings.
Have you hung any new gallery walls lately?