Interested in hanging a staircase gallery wall? Here's how we did it and why we didn't wait for the walls to be painted first!
I am usually fast to get to projects. I make a list and I don't sit around and talk about it – I jump in and do it! Though we had our whole downstairs painted within 3 months of moving in, we still have a line where we quit painting at the landing of our staircase. We plan to carry that gray color (Sherwin Williams Online) up the staircase and into the upstairs hallway. But… it remains unpainted.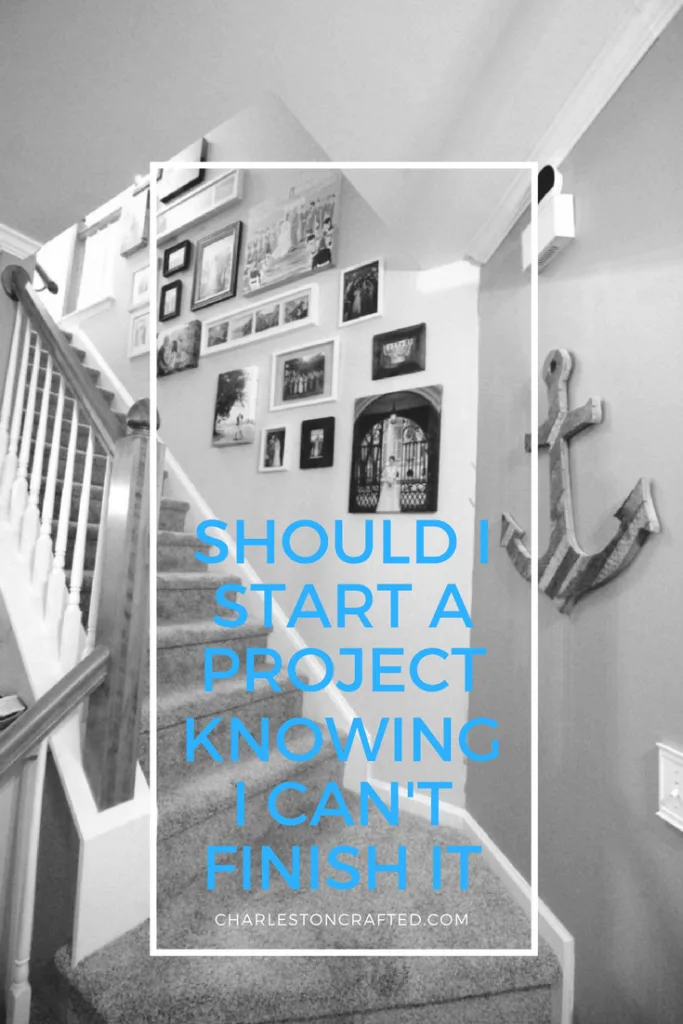 Why? Well, we need to scrape the popcorn ceilings, which is a full weekend project plus we will need to borrow some kind of intense ladder. Then we can paint. And while scraping the ceilings is a very low cost project, it's hard to squeeze a full weekend long project into my current project schedule – the stairwell just isn't our top priority at the moment.
We have been planning a gallery wall for our sunroom, and sometime in the process Sean said that I really shouldn't be buying more frames and printing photos when we have a huge stack of them waiting to be hung on the staircase. I thought about it and said that we couldn't hang the photos until we painted the walls and we couldn't paint the walls until we scraped the ceilings and we couldn't scrape the ceilings until we finish the kitchen.
So, we couldn't hang the frames until the summer. At which point we would have been living here for a year! It struck me how sad it was that all of our wedding photos would be in a closet for a full year (they were on full display in our condo).
But why? Why not just hang the dang pictures already? Who cares if the wall isn't painted yet! So I decided to go against my own grain and start a "phase one" staircase project.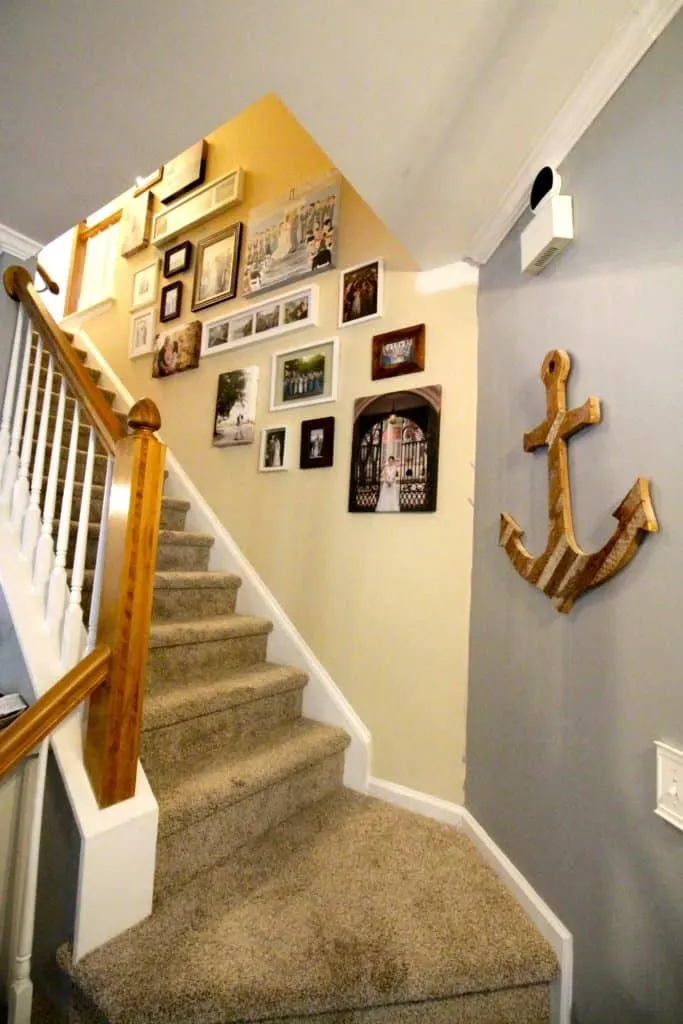 What is a phase one project? It's something that you do knowing that it's not how you want it to look in the end. It's a quick fix, a band-aid, and usually I am really against them. Phase-ones can quickly become phase-forevers and fall into the rut of "good enough."
But, sometimes, Phase One projects are good.
When Phase One is free
When you have a time or money constraint holding back the full project
When you know that you will definitely follow through on the whole project once you have the time and money
So, here's our temporary, Phase One staircase gallery wall. As always, my tip for gallery walls is to cut out newspaper the size and shape of each frame and use a marker to label which way is up. Use painters tape to re-arrange them on the wall until you are satisfied.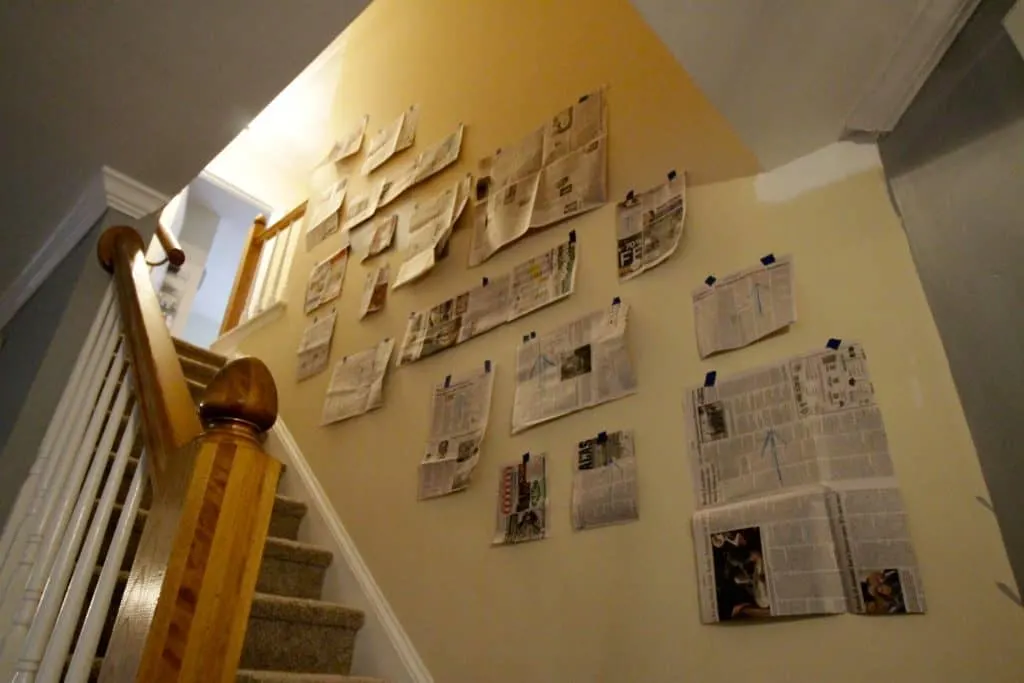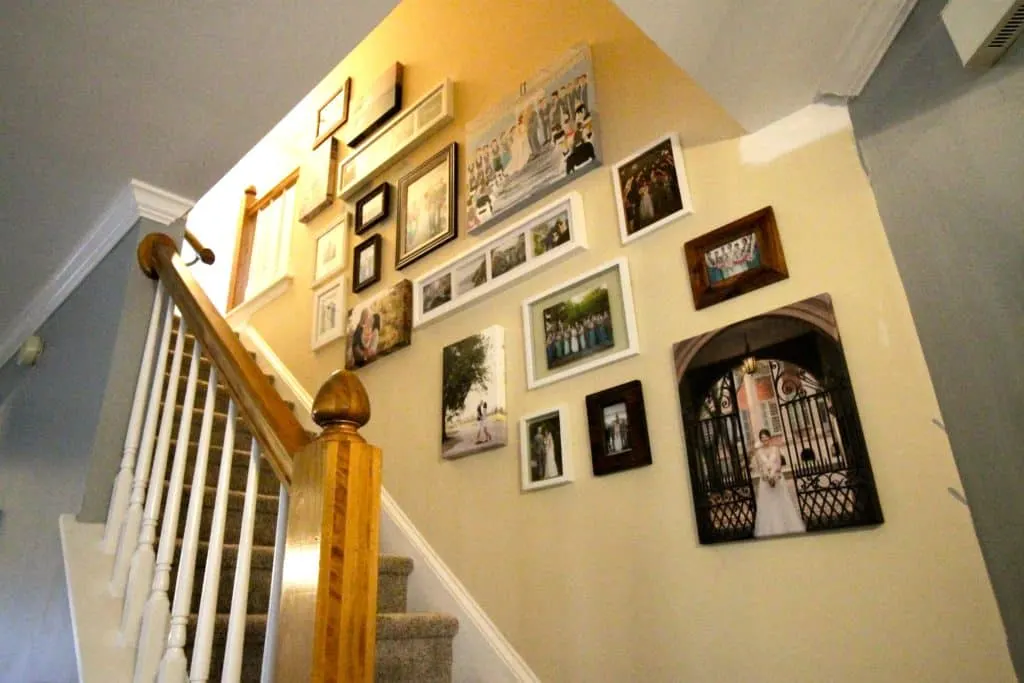 We hung them with small nails that, yeah, we will have to take out when we paint. But, I am so glad that we got these frames out of the closet and up on the wall. It's starting to feel really homey!
How do you feel about Phase One projects?
UPDATE – we gave our stairwell a big makeover and you can see it here!
Click here to save this gallery wall to your pinterest board!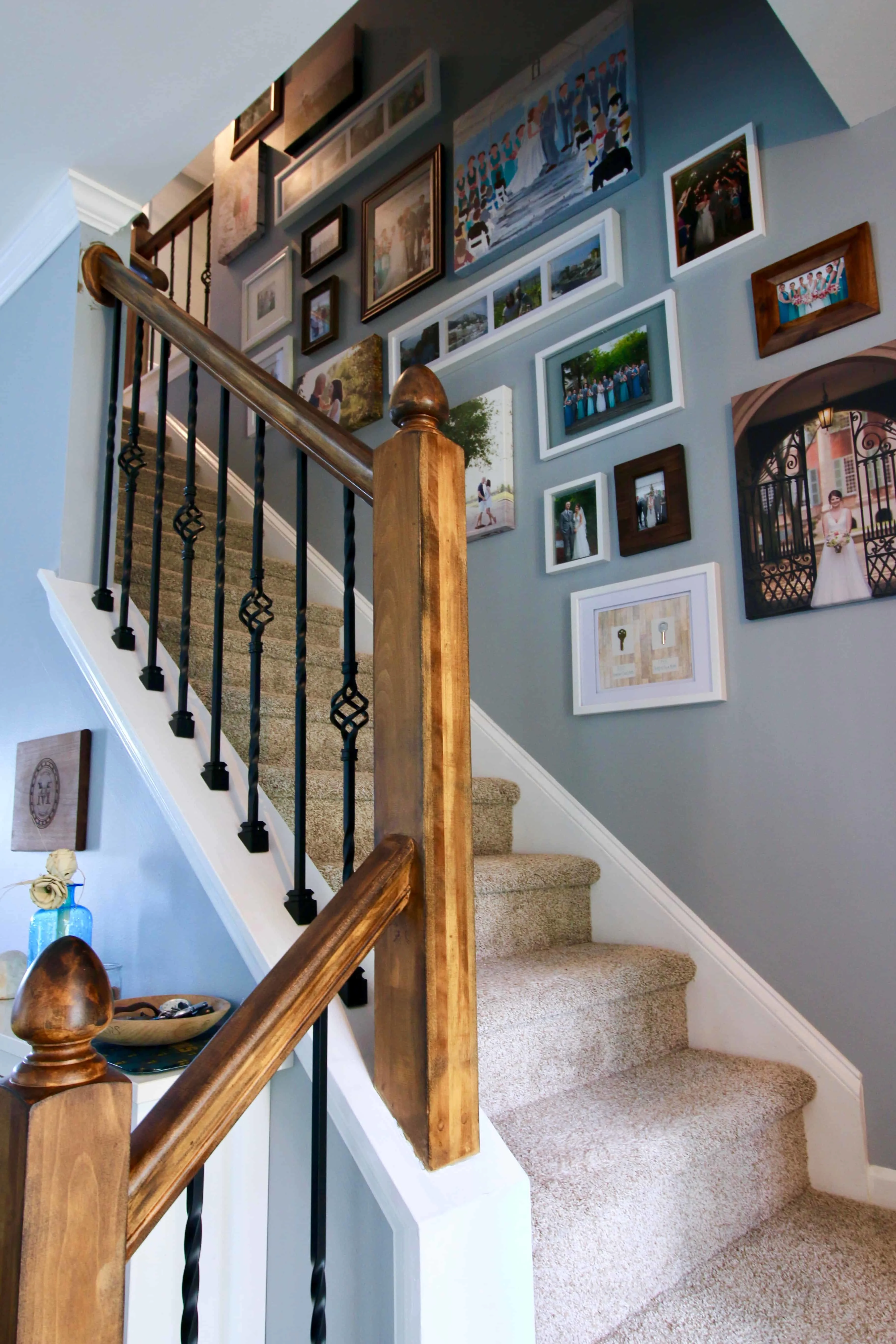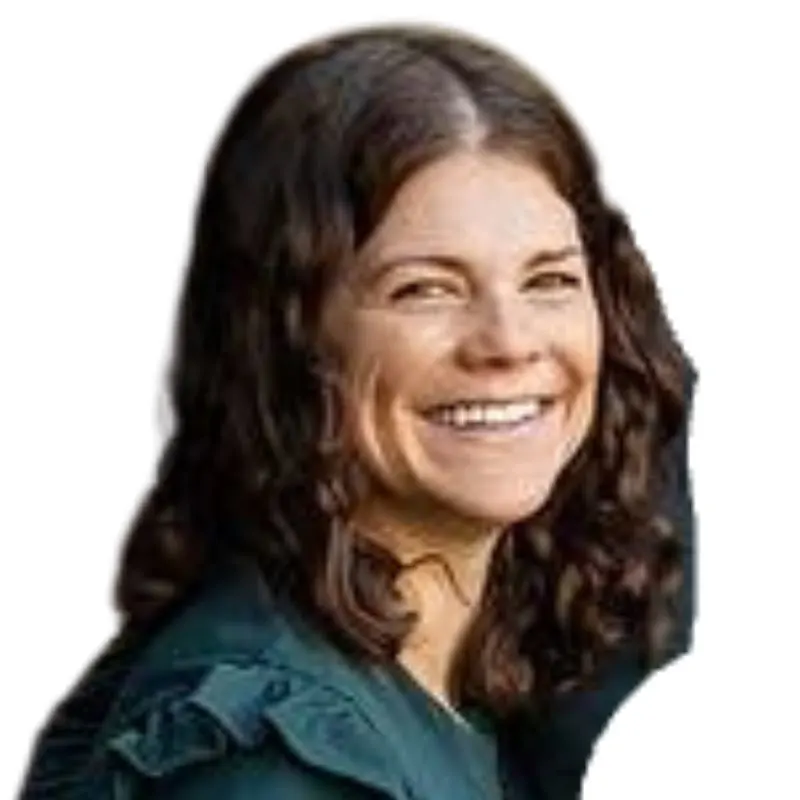 Hello, I'm Morgan, half of the creative force behind CharlestonCrafted.com! With a passion for DIY that dates back to 2012, I've transformed three homes and now I'm dedicated to helping others craft their dream spaces. Let's turn your house into a home together!