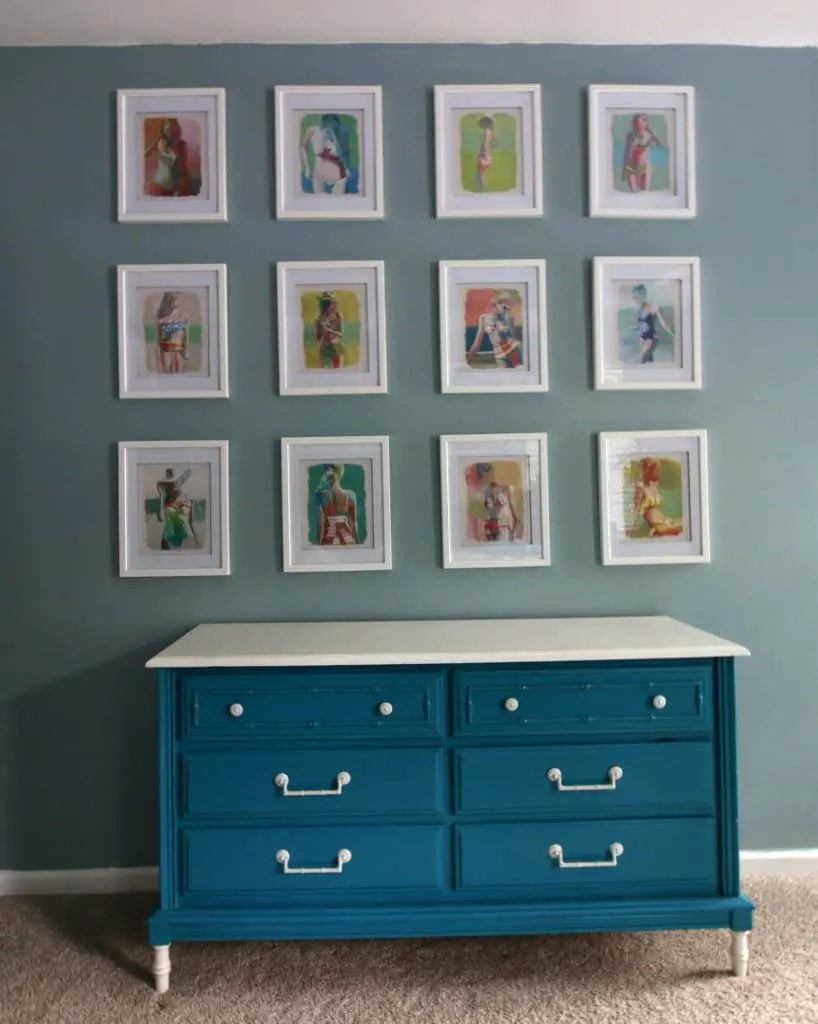 Gallery walls are an awesome way to add a lot of visual impact to a wall – but large gallery walls can get expensive. Frames are expensive and so is art. My first gallery wall, I actually built really inexpensive frames to save money. I now prefer to purchase frames (I have these from Amazon in 4 different places in my house now!) but getting a large amount of art can still be expensive. My favorite source for gallery wall art? Calendars!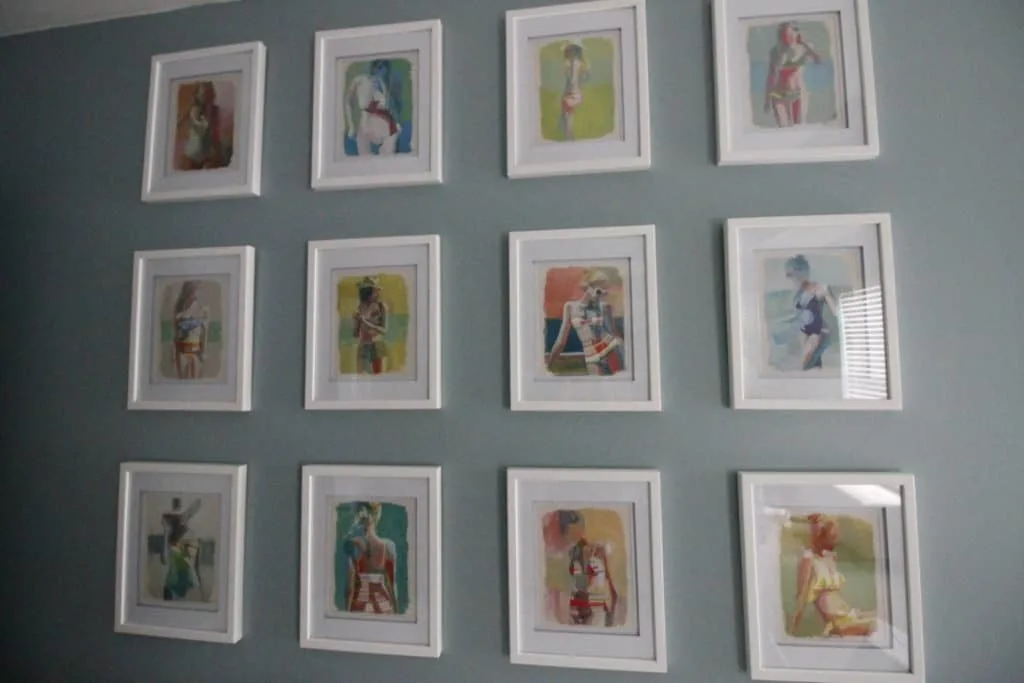 Why calendars?
They are inexpensive. Even a "high end" calendar like the one I used in this gallery (purchased at a local artist, Teil Duncan, art show) was $30. Seems like a lot for a calendar but for 12 8″ x 10″ prints it's a steal. I've linked to a TON of great calendars below.
They are cohesive. Whatever your theme, a calendar has already been curated to flow and go together. It takes the guess work out of it!
You get 12. 12 is a great number. 3 rows of 4, 4 rows of 3, 2 rows of 6, 6 rows of 2, heck one row of 12. So many possibilities!
Why am I telling you this now? This is the perfect time to get calendars for a STEAL as the current year is currently 1/3 over. Seriously, it's the perfect time to shop!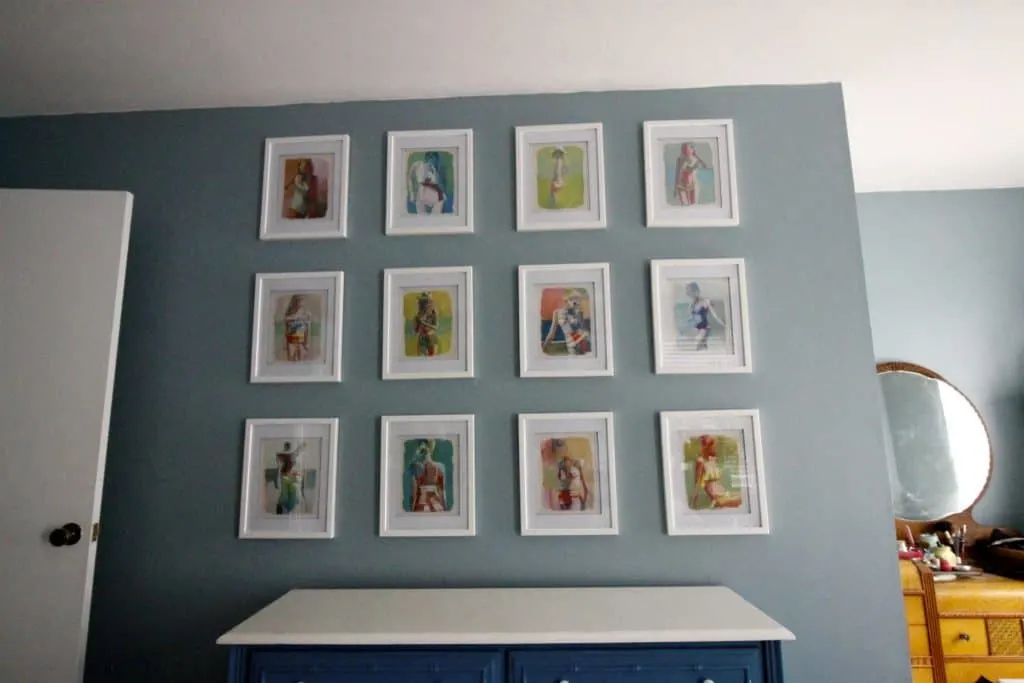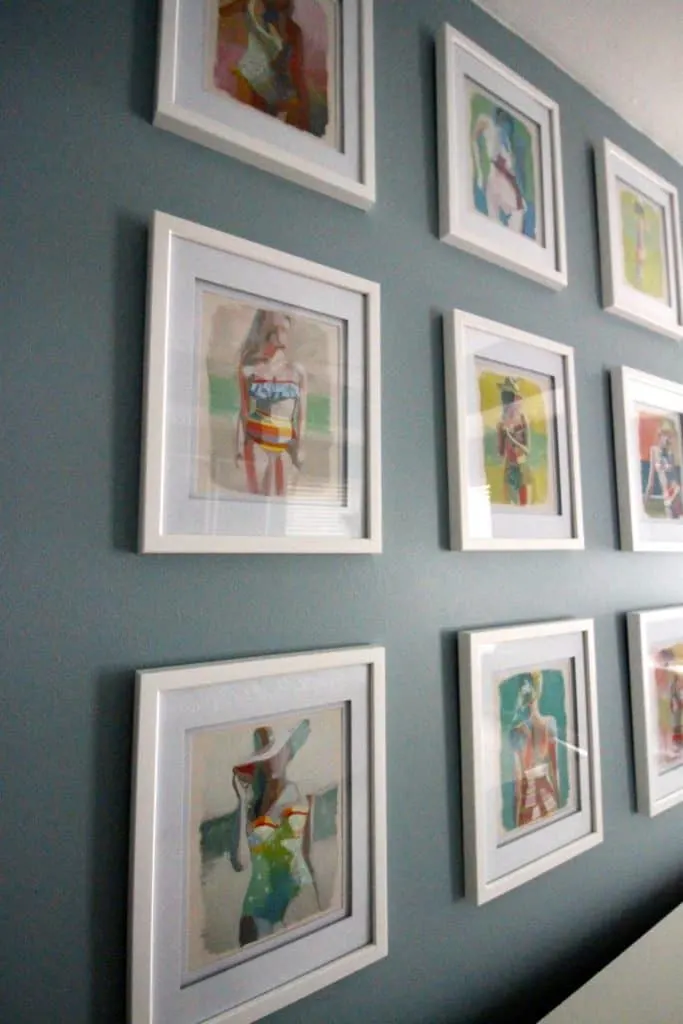 The most obvious way to hang a calendar gallery wall is grid style. That's how I did this one, using a laser level and a picture hanging kit to get the whole thing done in 30 minutes.