Spring is a great time to freshen up your home and clean away all the sad winter dreariness. Spring cleaning has become something that everyone feels they should do, but then basically forget for the rest of the year.
What you really need to do is keep spring cleaning going all year long. Cleaning has no season! Once you do your big spring clean, get on a regular schedule of maintenance to keep your home fresh all year. There's no better way to do that than with the Hoover ONEPWR System.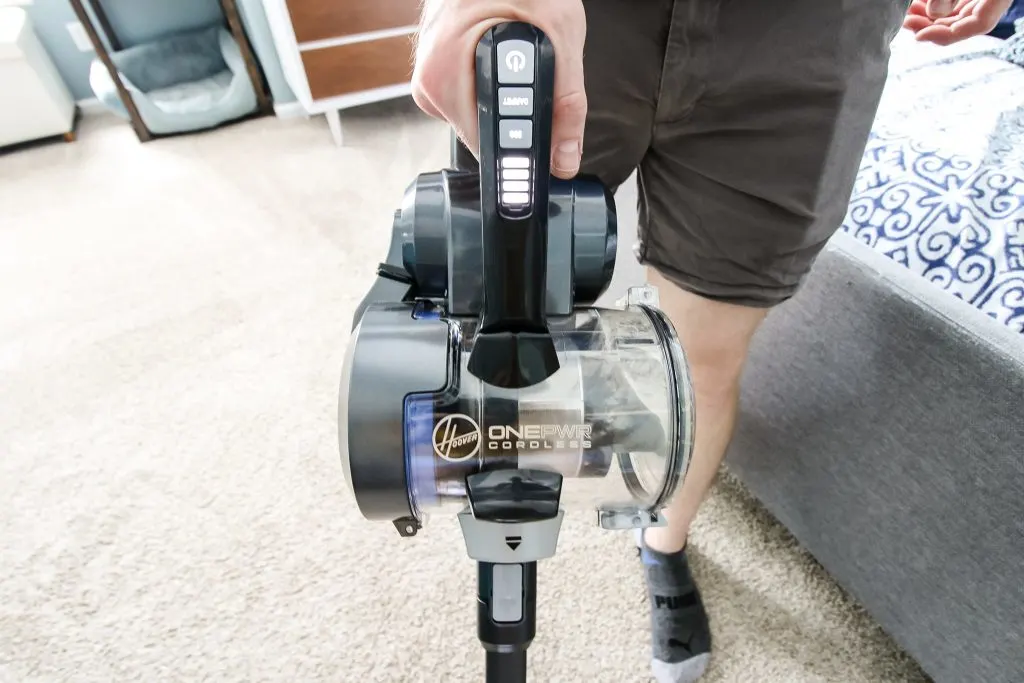 Our top cleaning tutorials
Spring Cleaning Now and All Year
Every spring, people start making a long list of things they want to do to clean their home. There's usually a big push over a weekend or two to get a bunch of things done, but then hardly anything happens the rest of the year.
The best thing to do is to make a manageable list of activities and keep them in a rotation so your home stays fresh and clean all year long.
Start by making an exhaustive list of spring cleaning tasks that you need to knock out first. Some of these might include:
Swapping winter clothes for spring clothes
Vacuuming
Dusting
Washing baseboards
Cleaning the showers
Scrubbing the toilets
Cleaning counters and sinks
Changing filters
Clean out the fridge and pantry
Cleaning fan blades
These are great things to do during spring cleaning, but they are also very important to do regularly. Keeping your home clean of dust and mildew is good for your health and you should do all of these regularly.
Create a schedule for your home that is manageable throughout the year. One thing you can do is to group similar tasks together and do one grouping a week.
When emptying your home, click here to learn about what to donate, sell and trash!
For example, clean your showers, toilets and sinks one week. The next week clean out your fridge and pantry for opened and expired items and scrub the counters and sink. The next week, wipe down all the baseboards and fan blades.
It's important to group like items together so you can easily tackle them. One thing that we make sure we do every week is vacuum all the carpets and rugs in our home. What makes that really easy is our Hoover Blade MAX Cordless Stick Vacuum.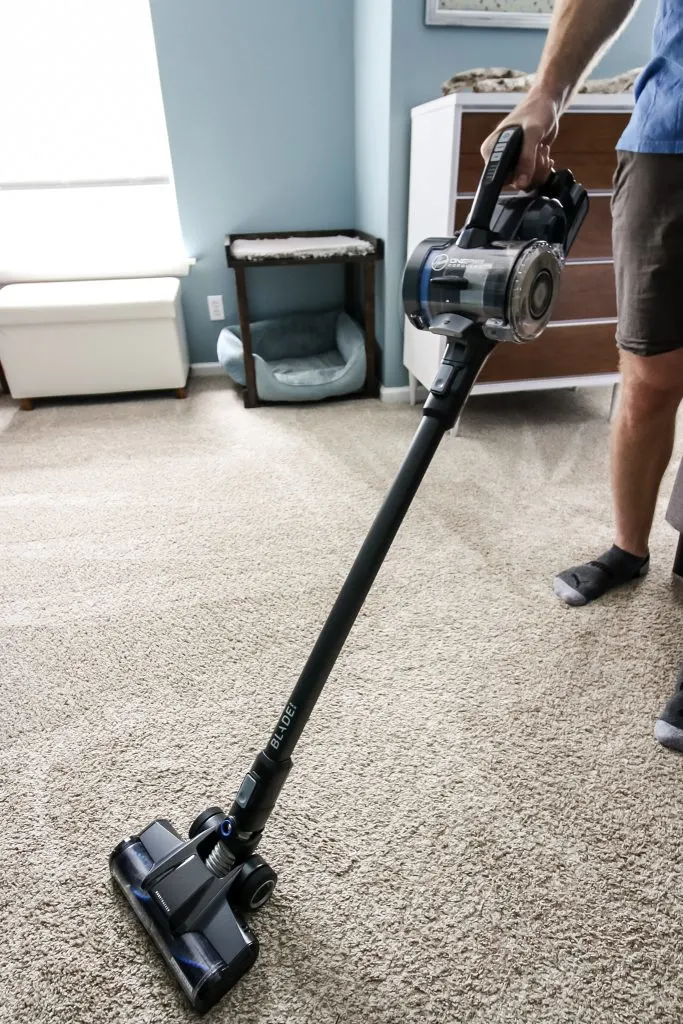 Hoover Blade MAX Cordless Stick Vacuum
We've been using the Hoover Blade MAX Cordless Stick Vacuum for awhile now and love it. It is so light and streamlined that it makes cleaning everything so easy.
The capacity on the Blade MAX is great, allowing us to do our entire upstairs without having to empty the container. Because it is thin and light, we can also get under and around furniture super easy.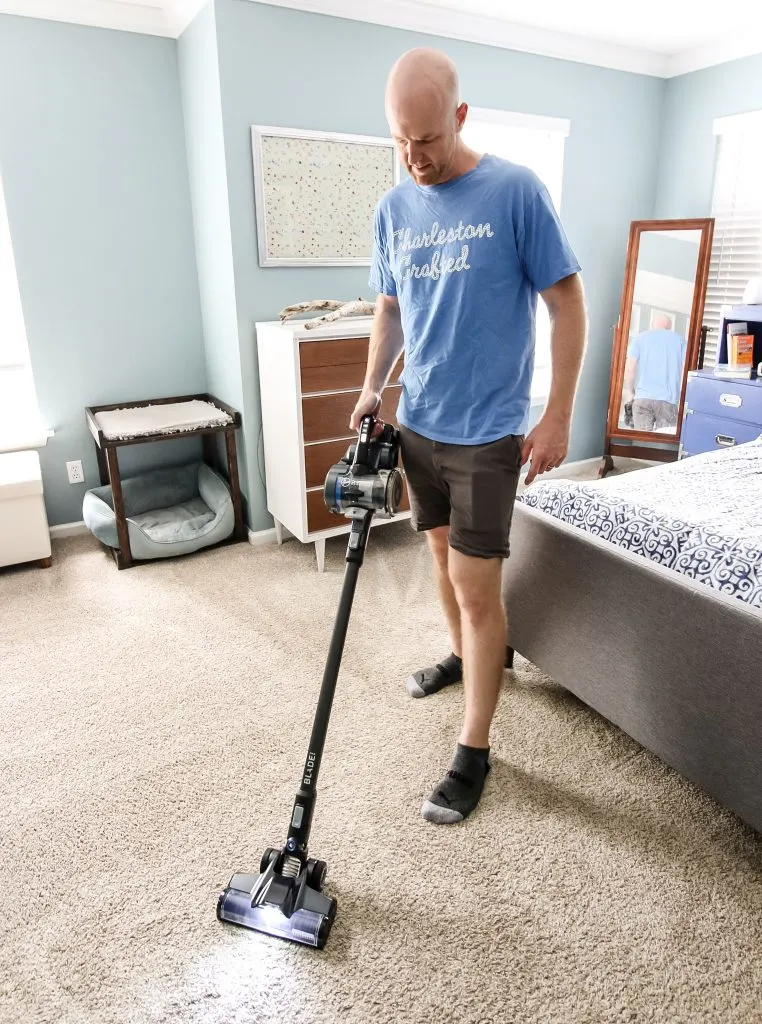 Before, we had one of those old school vacuums that has a hose and drags around a huge unit behind it. Plus, it was tethered to the wall. This made it really difficult to get around things. It also made stairs impossible.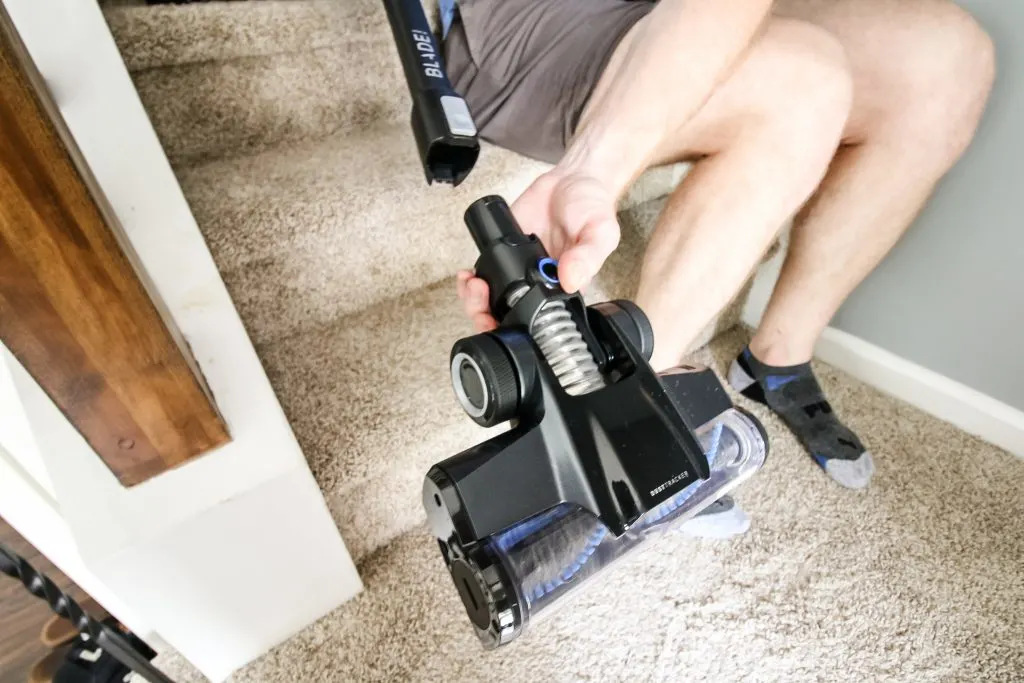 The Hoover Blade MAX Stick Vacuum is perfect for stairs. You can vacuum like normal or you can remove the long pole between the motor and the vacuum head. Then you can use the Blade MAX like a hand vacuum.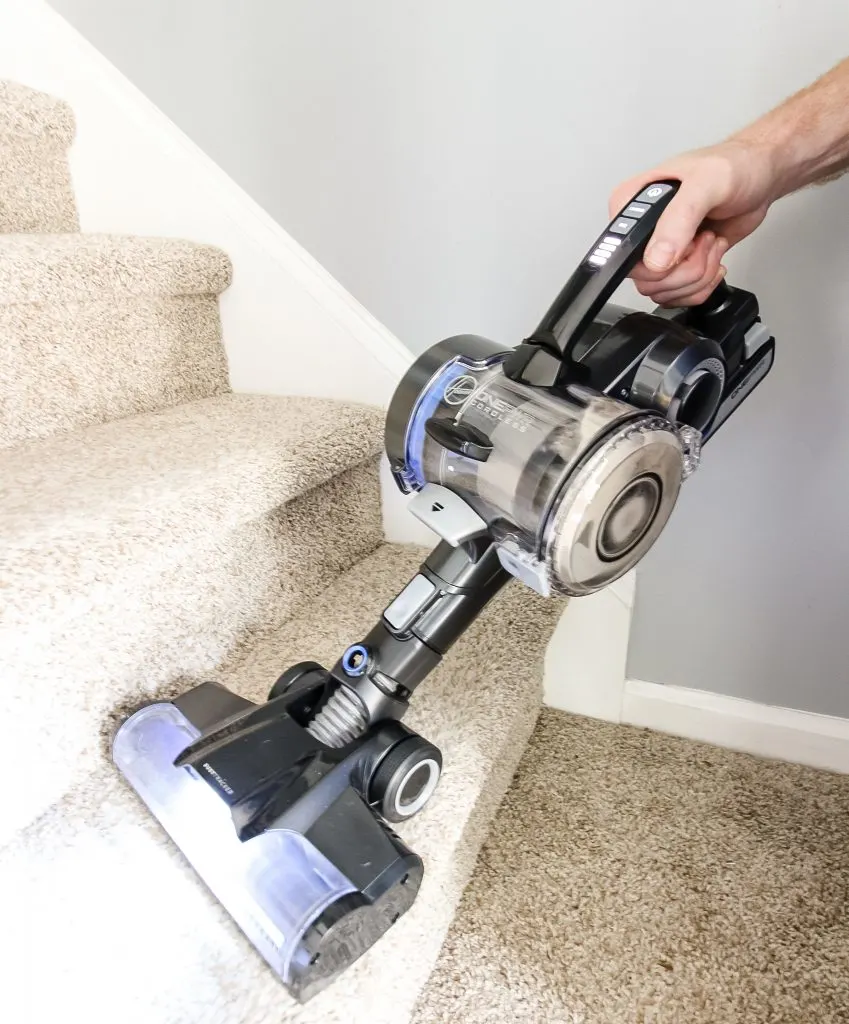 Once you're done cleaning your stairs, upgrade them to iron balusters!
The Hoover Blade MAX Stick Vacuum is also great for cleaning drapes, tops of fans, couches, hardwood floors and more, thanks to the many attachments. Consider this an essential part of your spring cleaning (and ongoing) arsenal.
Hoover Spotless GO Portable Carpet Cleaner
One of our other essential cleaning tools for our day-to-day and week-to-week cleaning is the Hoover Spotless GO Portable Carpet Cleaner. The Spotless GO is absolutely critical with two pets and a toddler.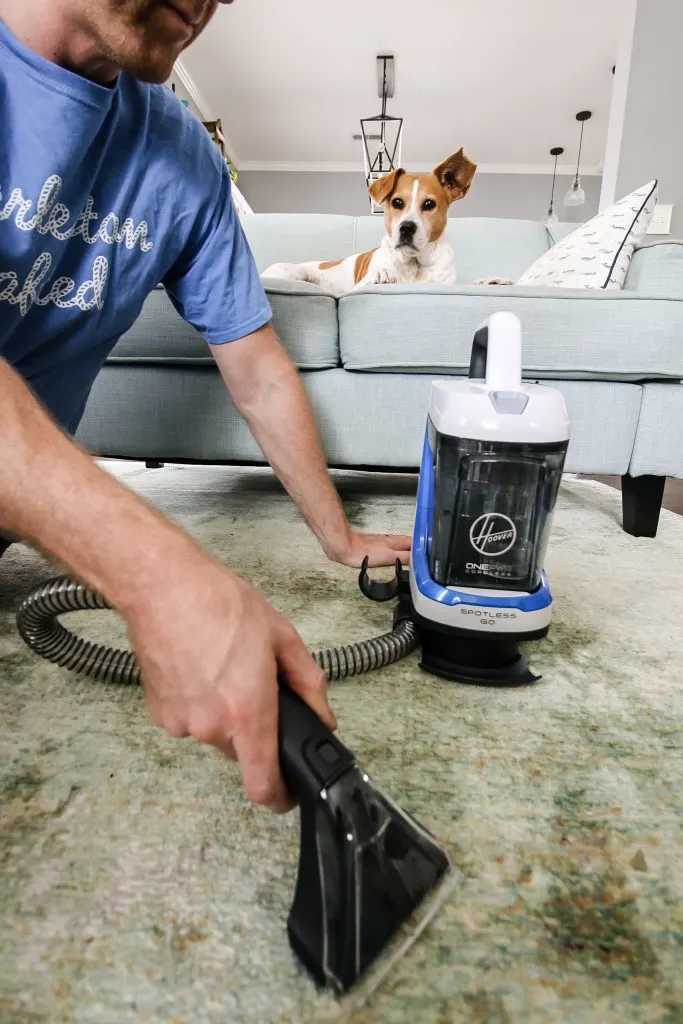 The Spotless GO allows us to clean spills and stains easily on all types of surfaces. This vacuum sprays a cleaning solution onto a spot and then scrubs and suctions the stain away.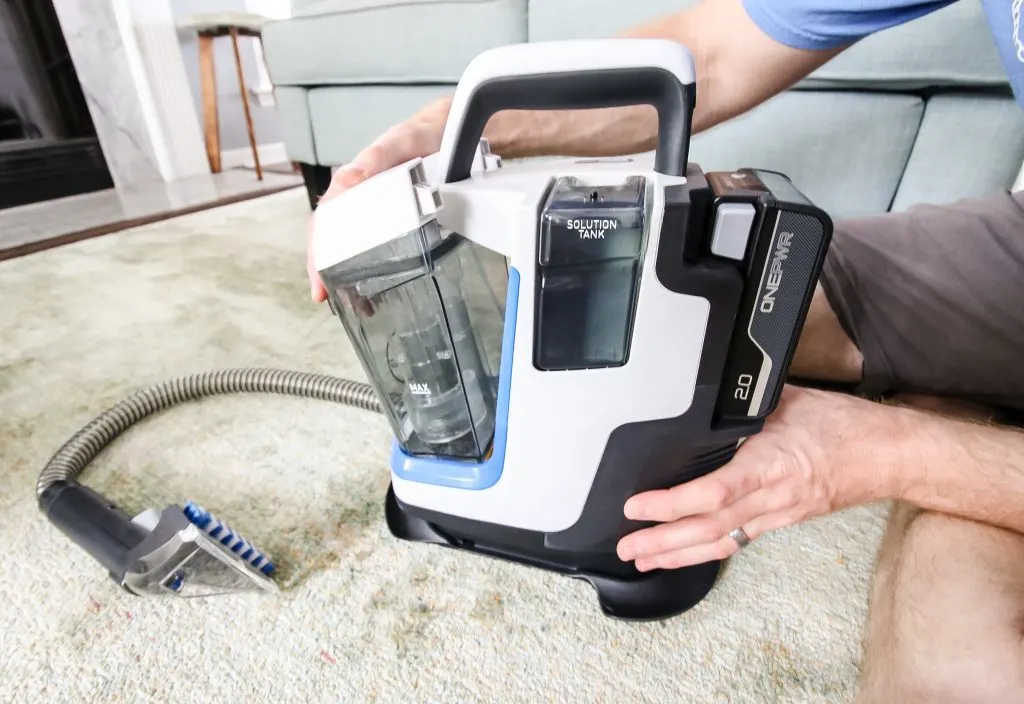 Our animals and toddler are always making messes and having the convenience of the Spotless GO makes everything much easier to clean. Honestly, if we had to use some big piece of equipment, we might leave those stains for longer…
Hoover ONEPWR System
Both the Blade MAX and Spotless GO work on the Hoover ONEPWR system. One of the really great things about the Hoover ONEPWR Cordless Cleaning System is that they currently have nine different home cleaning tools that work on the same battery, but they are continually introducing new cleaning technologies to help simplify your life. Having a battery system means all the units are cordless, making it easy to move around and get where you need to be without being worried about being tethered to an outlet.
Besides the Blade MAX Vacuum and the Spotless GO Portable Carpet Cleaner, the current line of Hoover ONEPWR tools also includes a hard surface cleaner, wet dry vacuum, hand vacuum, flashlight, leaf blower and patio blower. That means you can use the same rechargeable battery for indoor and outdoor cleaning this spring and all year long. Plus, they'll be expanding their line with more tools that fit the ONEPWR system!
Between all these tools, you can clean all your floor types, you garage, your deck, your yard or your car.
All of the awesome Hoover ONEPWR tools are available on their website and on Amazon.
Tackle your spring cleaning this year with the Hoover ONEPWR system. We absolutely love the versatility of the Blade MAX Cordless Vacuum for tackling hard to reach places like our stairs and under furniture and the Spotless GO Portable Cleaner is critical for pet and baby messes.
This post was sponsored by Hoover. Products were provided to us, but all opinions are our own. Thank you for supporting the brands that help make Charleston Crafted possible!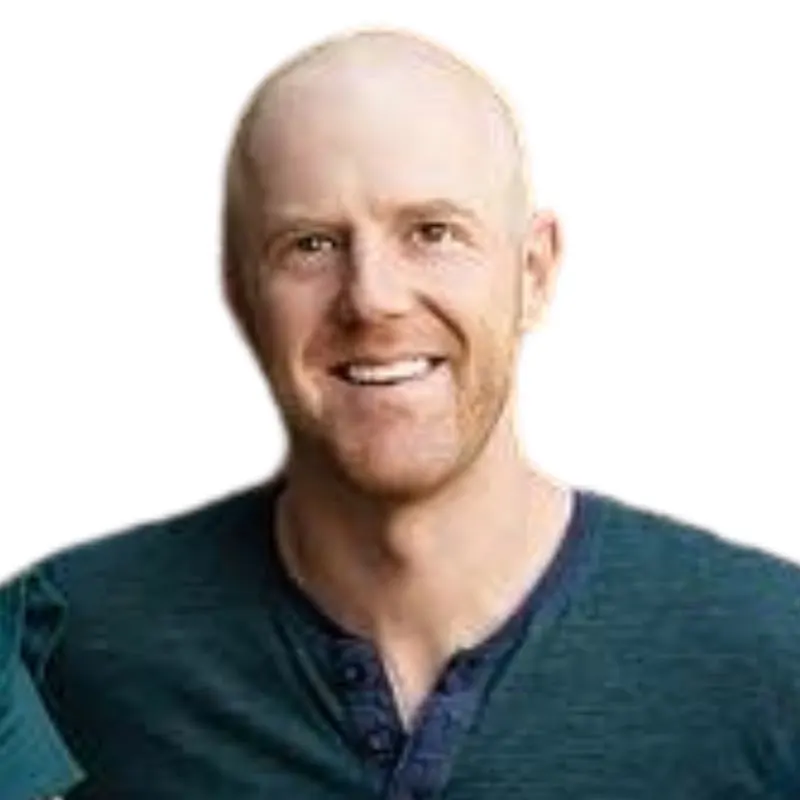 Hey there, I'm Sean, the woodworking enthusiast and builder behind CharlestonCrafted.com! Since 2012, I've been sharing the magic of turning raw materials into beautiful creations. I love teaching others the art and satisfaction of woodworking and DIY. I try to inspire fellow crafters to make something extraordinary out of nothing at all.