Thank you to the Home Depot for sponsoring this Windex® Outdoor Sprayer review. All opinions are our own, and our opinion is that the Windex® Outdoor Sprayer is awesome! Thanks for supporting brands that support Charleston Crafted.
Summertime means lots of barbecues, yard games, and backyard parties. While you might be accustomed to cleaning up your patio, mowing the lawn, and weeding the garden, don't forget to clean your windows, too.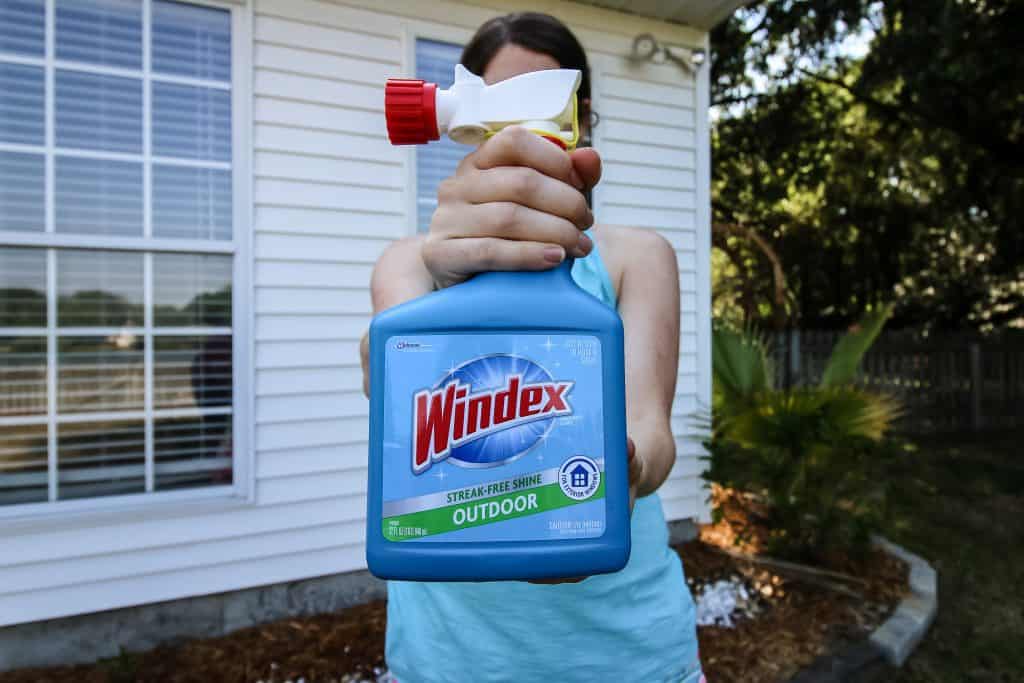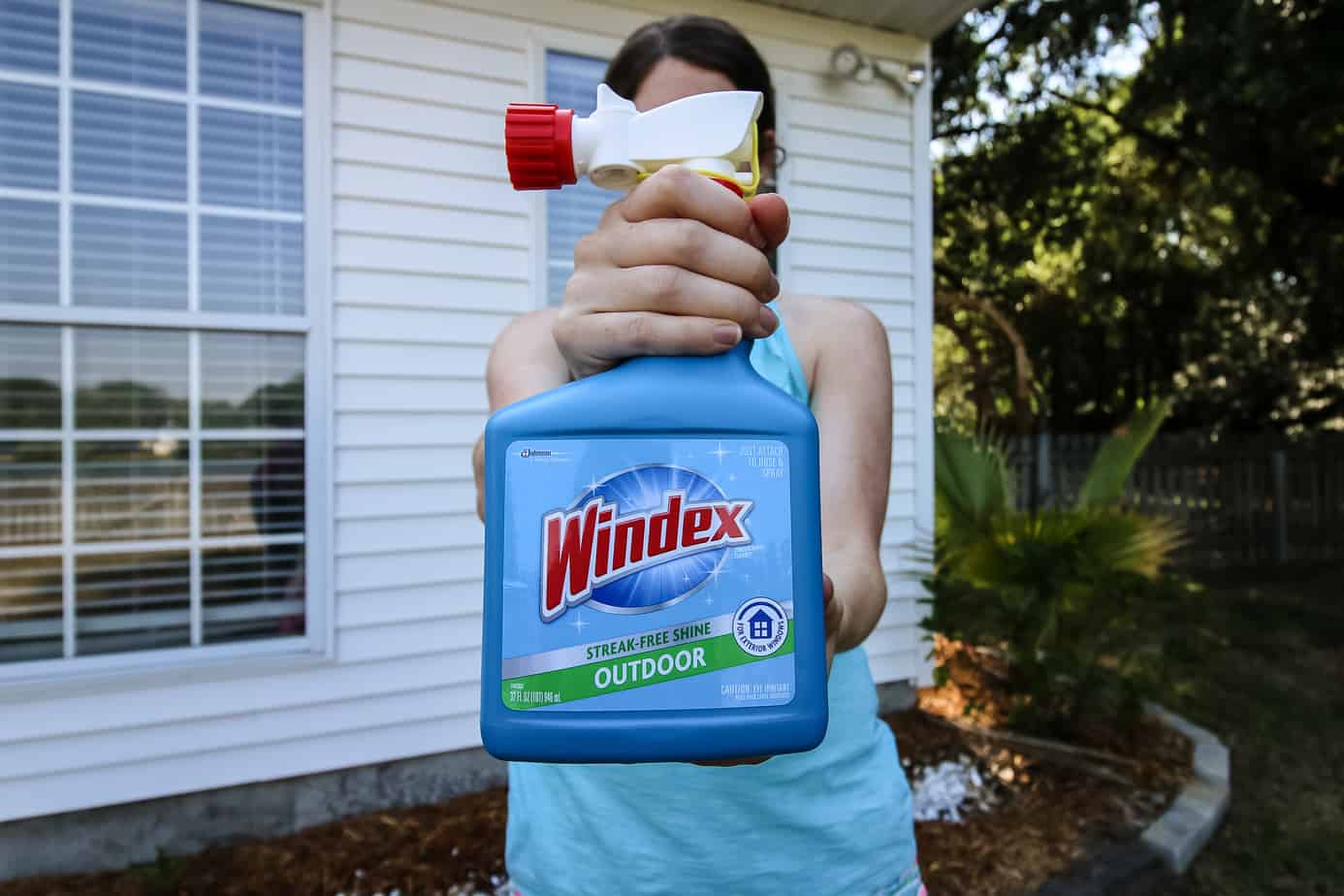 We have always used Windex® inside our home to clean all of the glass and mirrored surfaces, but we had never used it outside before. So, I was really intrigued when Home Depot challenged us to clean our windows using Windex® Outdoor.
Windex® Outdoor leaves a streak free shine. It removes dirt, smudges, and smears. And it is so easy to use! Windex® Outdoor works on outdoor windows, patio furniture, brick, patio doors, and more. It won't harm plants, siding, or synthetic decks.

How to use Windex Outdoor Sprayer
Windex® Outdoor comes in a bottle that screws directly on your hose and is meant to clean your windows from the outside. That makes it super simple to use.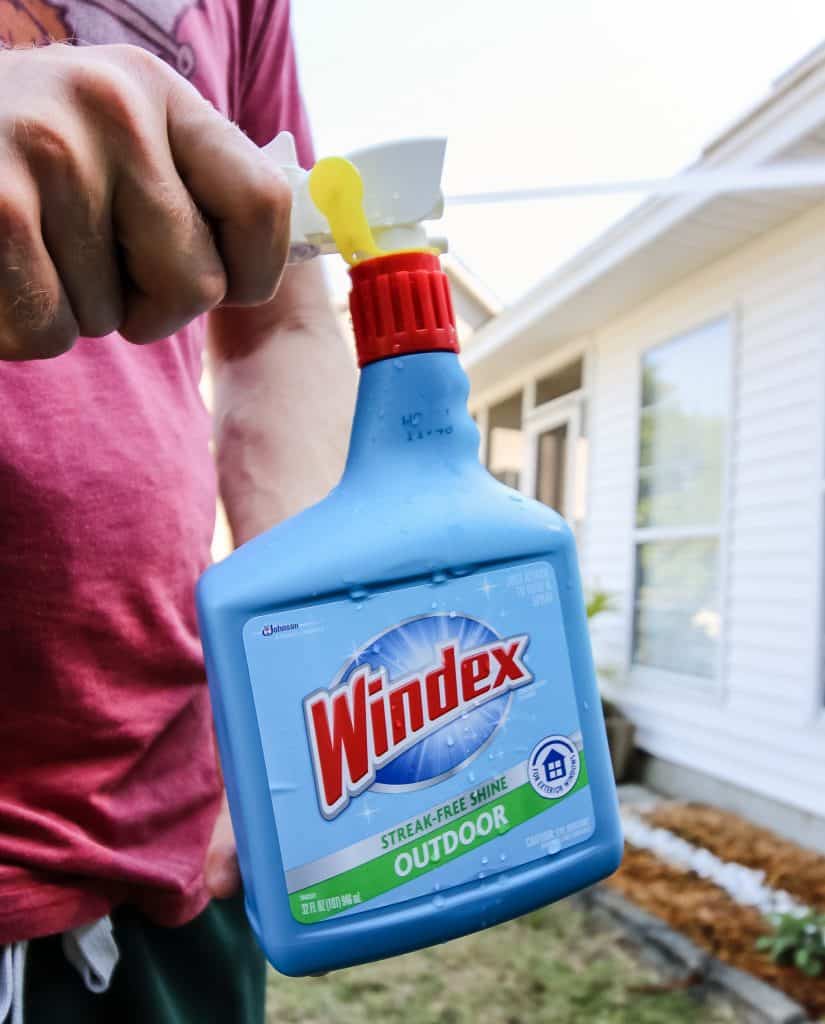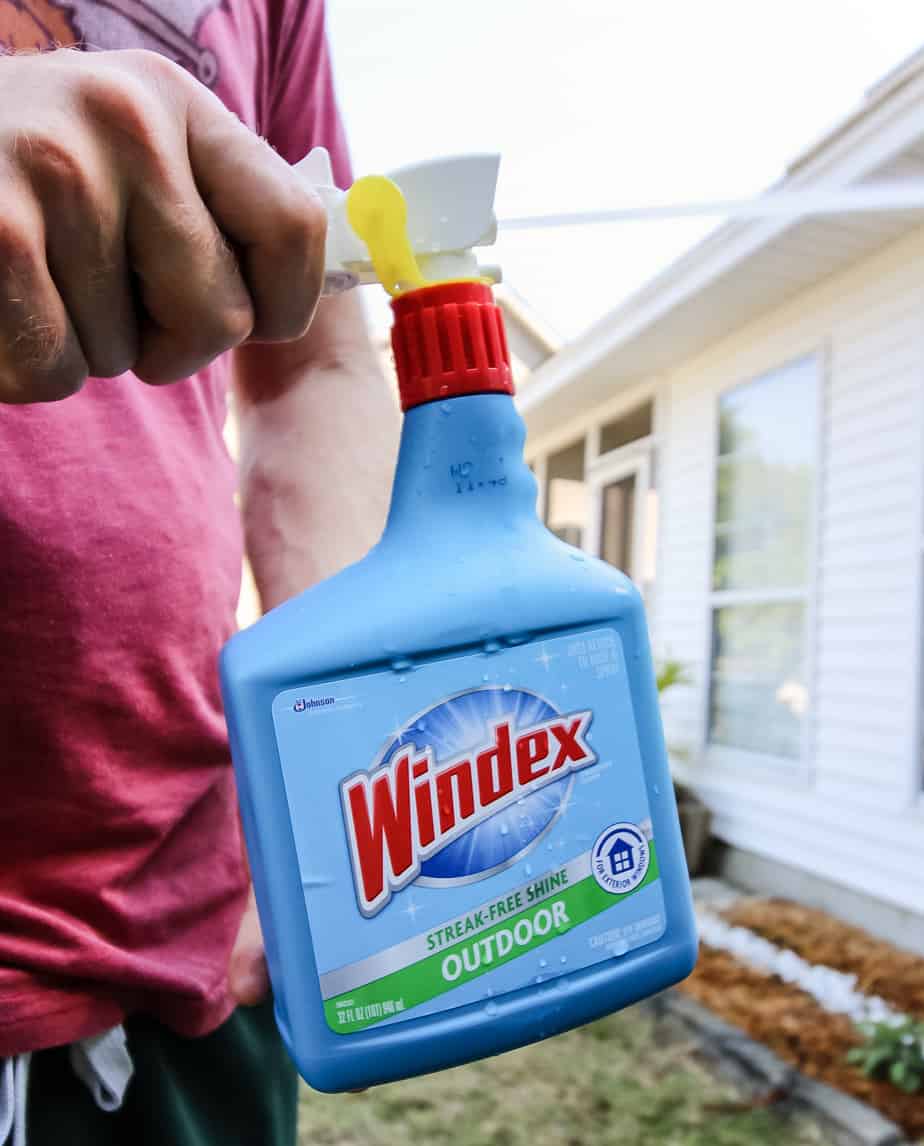 Screw Windex® Outdoor sprayer onto your hose, with nozzle turned to OFF.

Turn the nozzle to RINSE and completely rinse your glass surface.

Switch the nozzle to CLEAN. This will release the Windex® along with the water. Cover window with suds for about 20 seconds.

Turn nozzle to OFF and let sit for 15 seconds.

Switch nozzle to RINSE and rinse off the glass surface.
This is a great way to clean windows on the second floor that you cannot reach. If your spray from your hose can reach – you can clean your windows this way!
One thing I love about Windex® Outdoor is the price – it's under $10 a bottle. We bought 2 bottles but were surprised at how far one bottle went and even had some leftovers from that!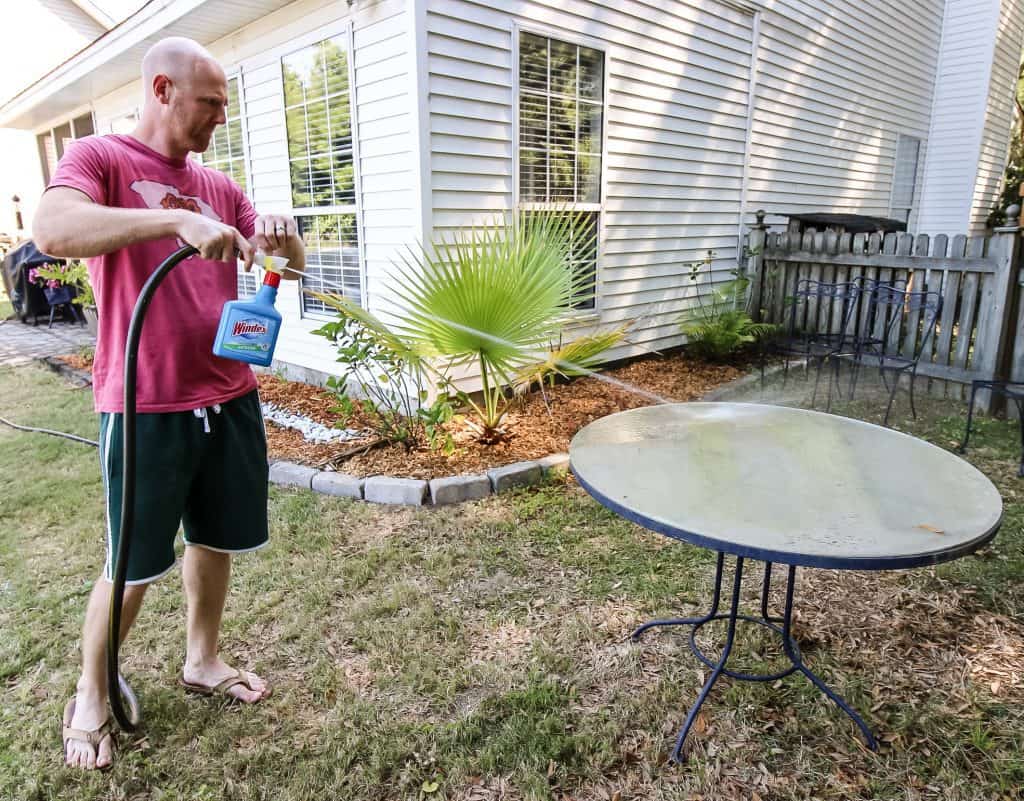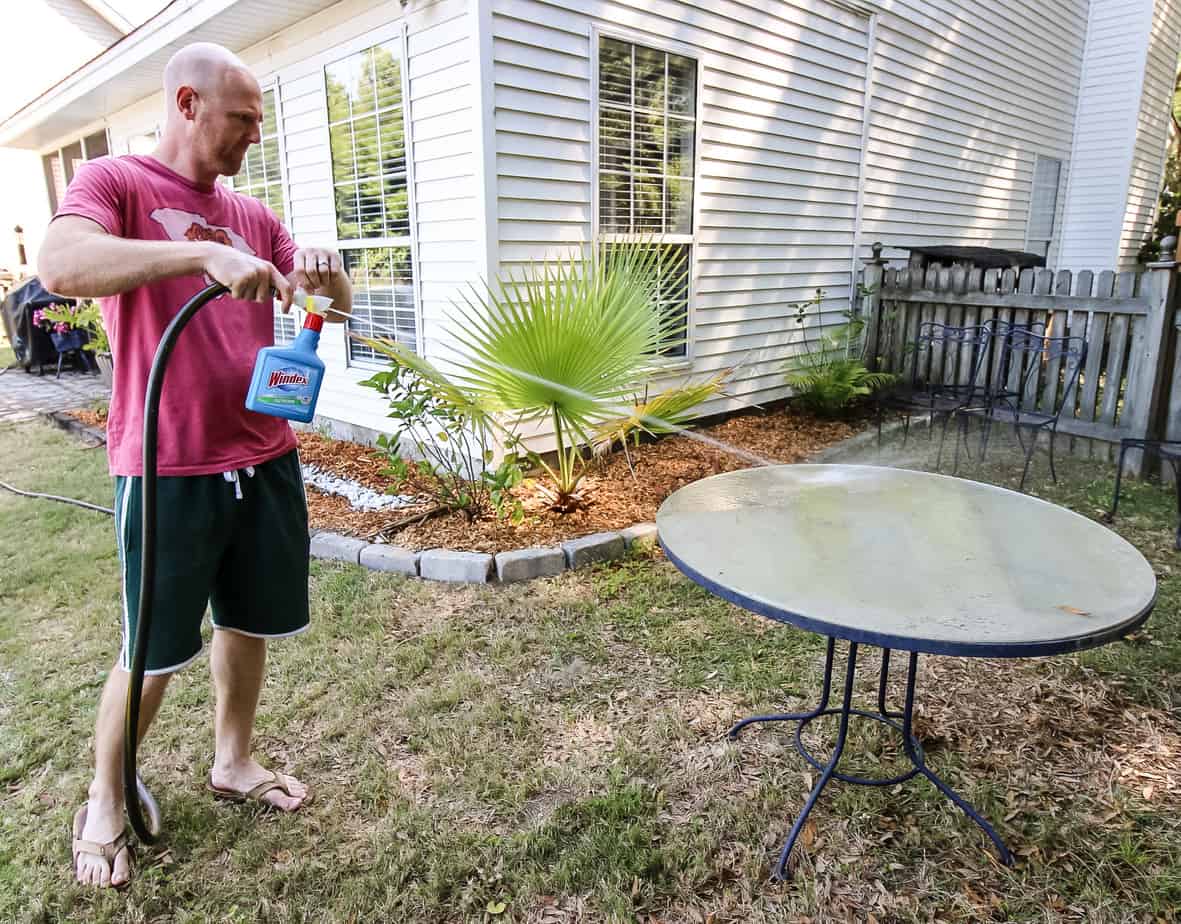 The Windex® Outdoor Sprayer also works on non-window outdoor glass surfaces. We have a metal and glass table in our side yard that has been pretty neglected lately. It has about 2 years of dirt + grime built up on it. We used the Windex® Outdoor Sprayer to get it completely clean.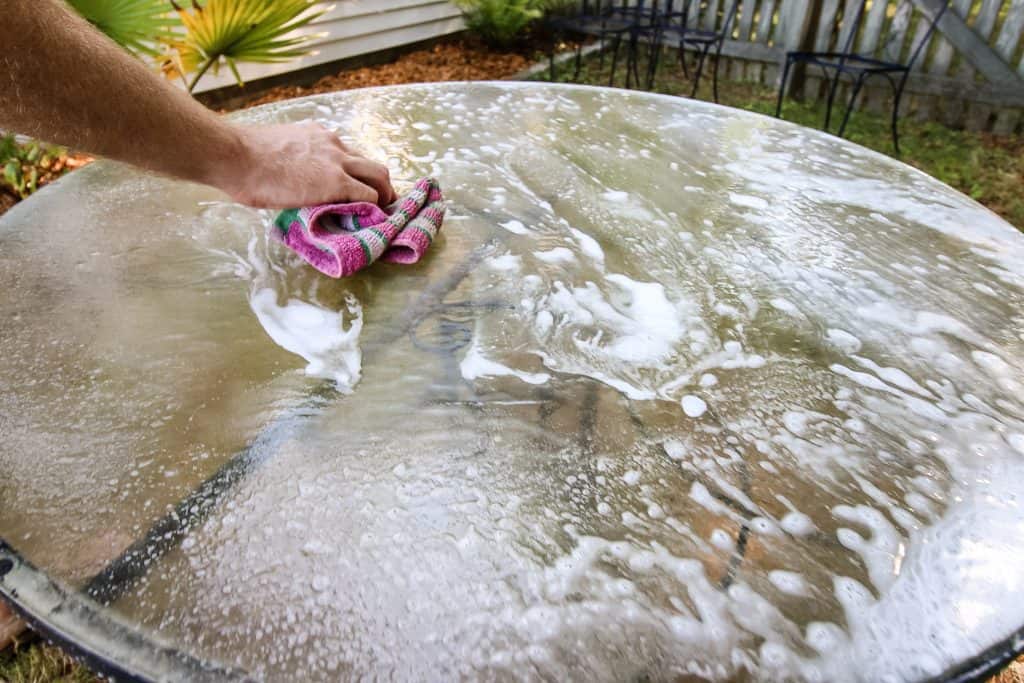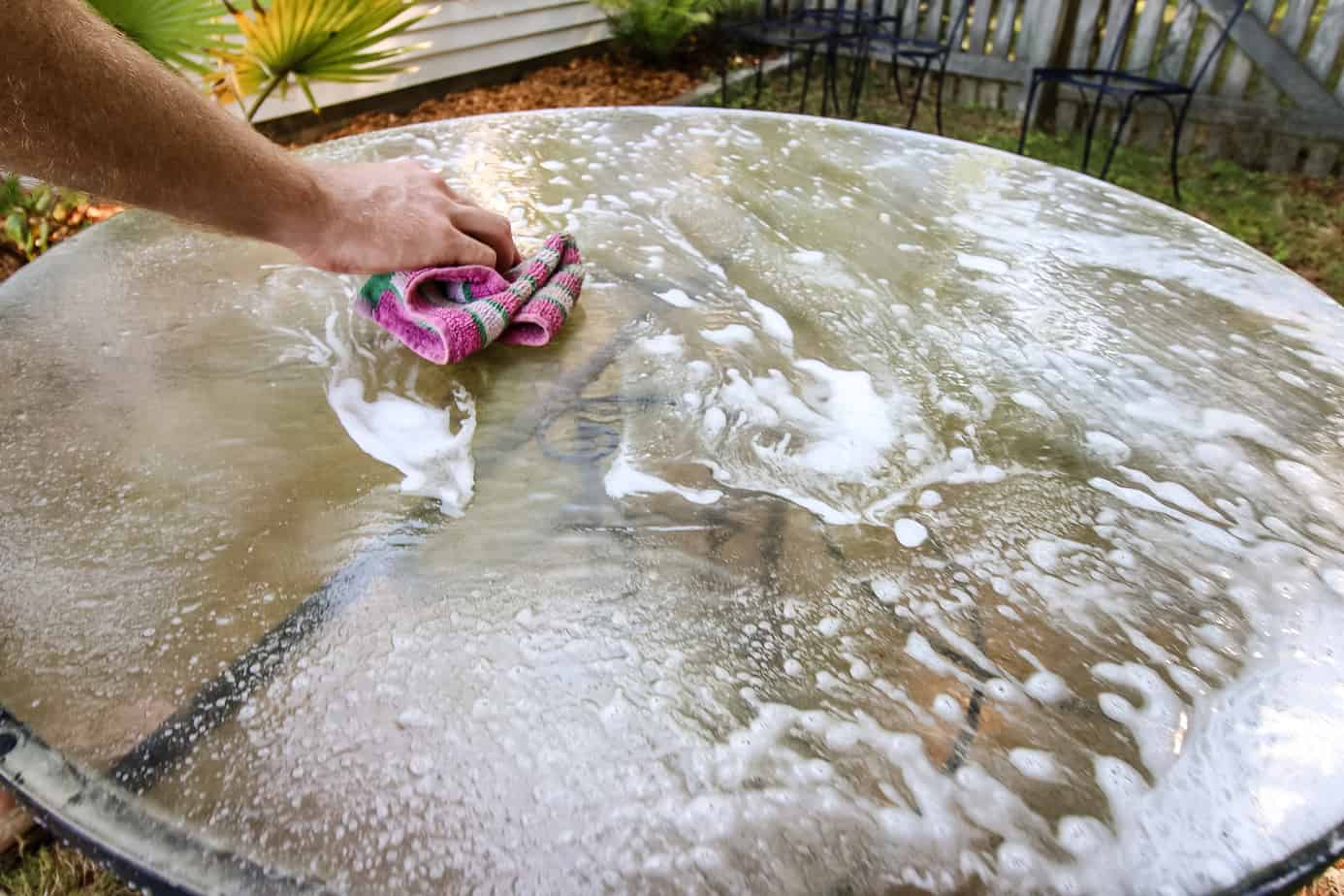 For stubborn dirt like this table, you can use a rag to remove built-on grime after the clean spray has sat for fifteen seconds. It was very satisfying to wipe all that gunk off my table!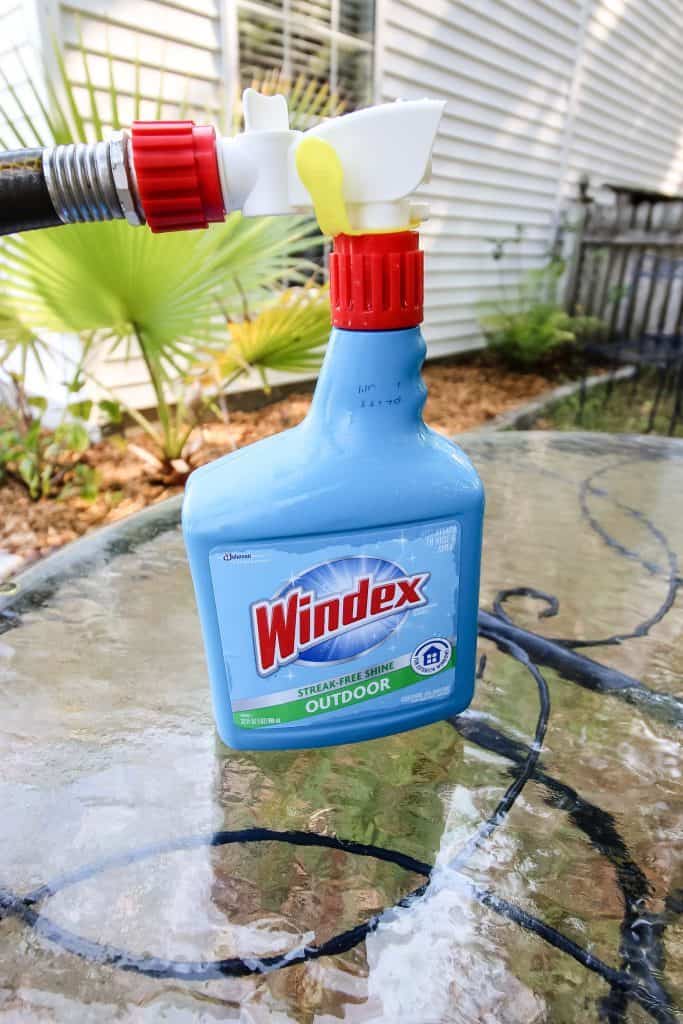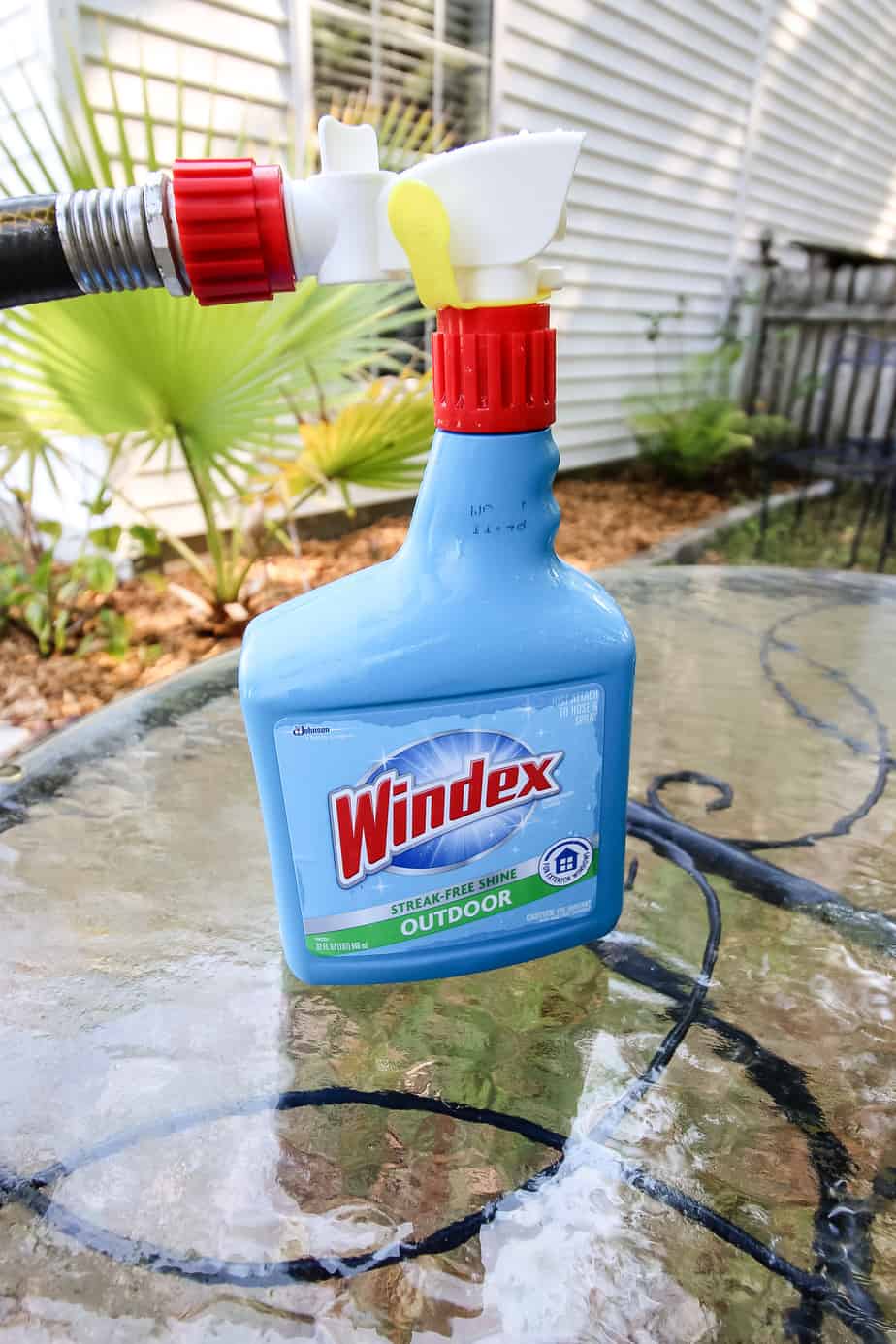 We loved cleaning our outside windows with Windex® and will definitely keep this product on hand to use again and again as our windows need it.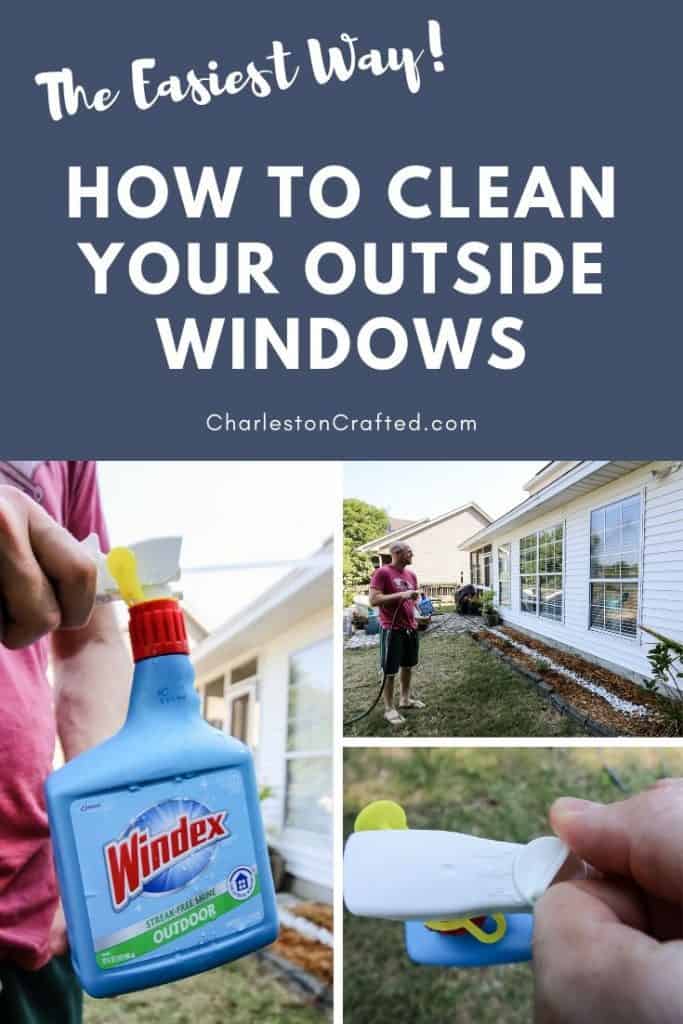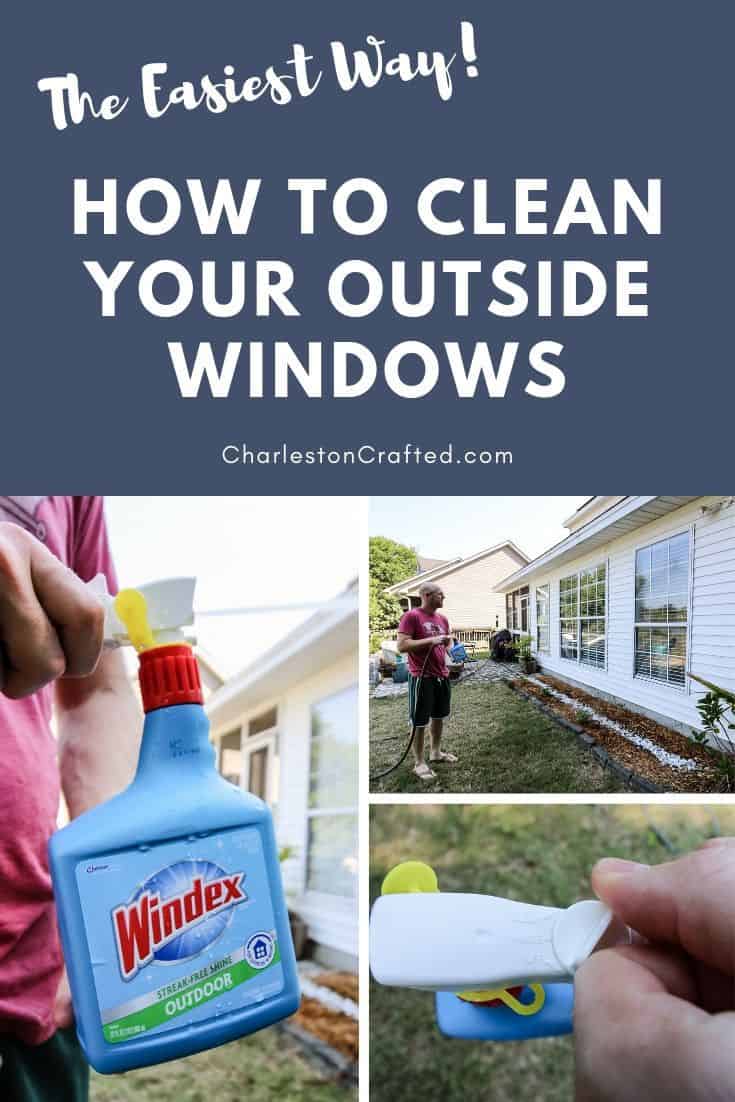 Be sure to pick up your own bottle of Windex® Outdoor Spray at your local Home Depot and tag us on social media if you try it out!
How to Clean Outdoor Windows
It is easy to clean your outside windows with Windex Outdoor Sprayer, which hooks directly to your hose.
Instructions
Turn Windex Outdoor Sprayer nozzle to OFF.
Screw Windex Outdoor Sprayer onto your hose.
Cut on the spicket.
Turn the nozzle to RINSE and fully soak your window.
Turn the nozzle to CLEAN and spray suds on window.
Let sit for 15 seconds.
Turn the nozzle to RINSE and fully rinse your window.