Coming at you today with some live edge wood shelves that have really changed the look of our bar space. Natural live edge wood works in pretty much any decor style and we love using all types of wood in our home.
Live edge wood shelves are easy to make and can be done in a number of different ways. Take a look at how we made ours!
Live edge shelves are also easy to mount. We hung ours using brackets and it was really easy to DIY!
Live Edge Wood Shelves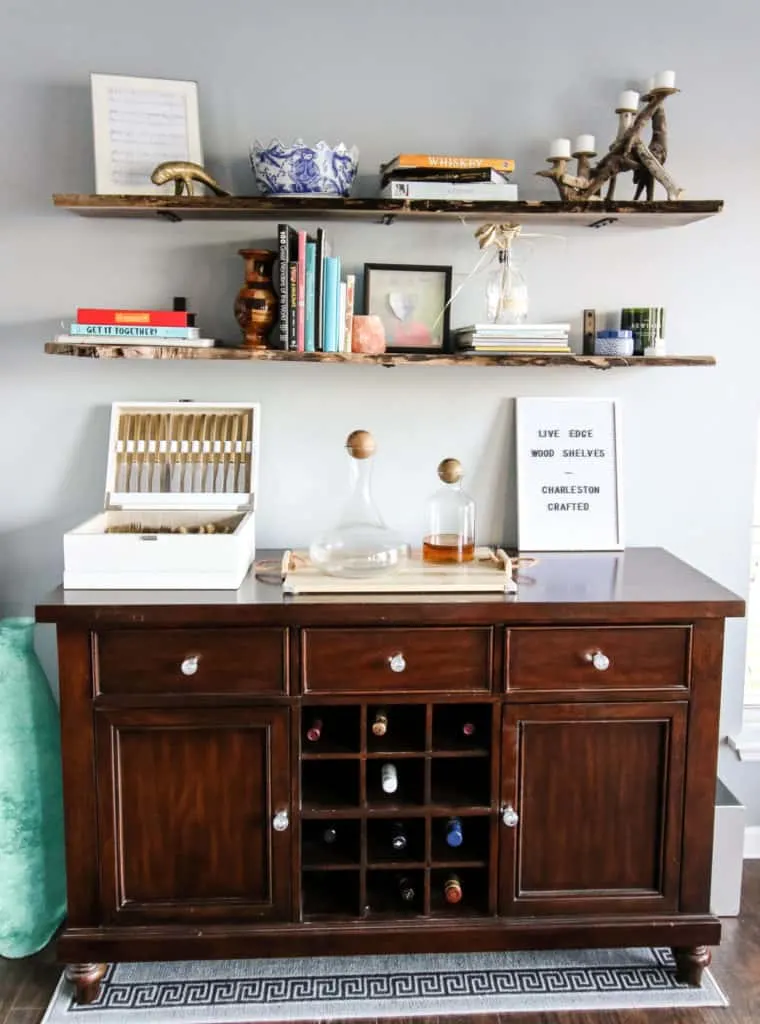 So we told you a couple weeks ago about the two pieces of black walnut that we got on Facebook Marketplace and that we had a plan for them. The shelves were the first plan.
After we hand-planed and sanded the two pieces as a whole, we cut each board down to five feet in length to fit our space above our bar. We're planning to make some epoxy tables with the cutoffs.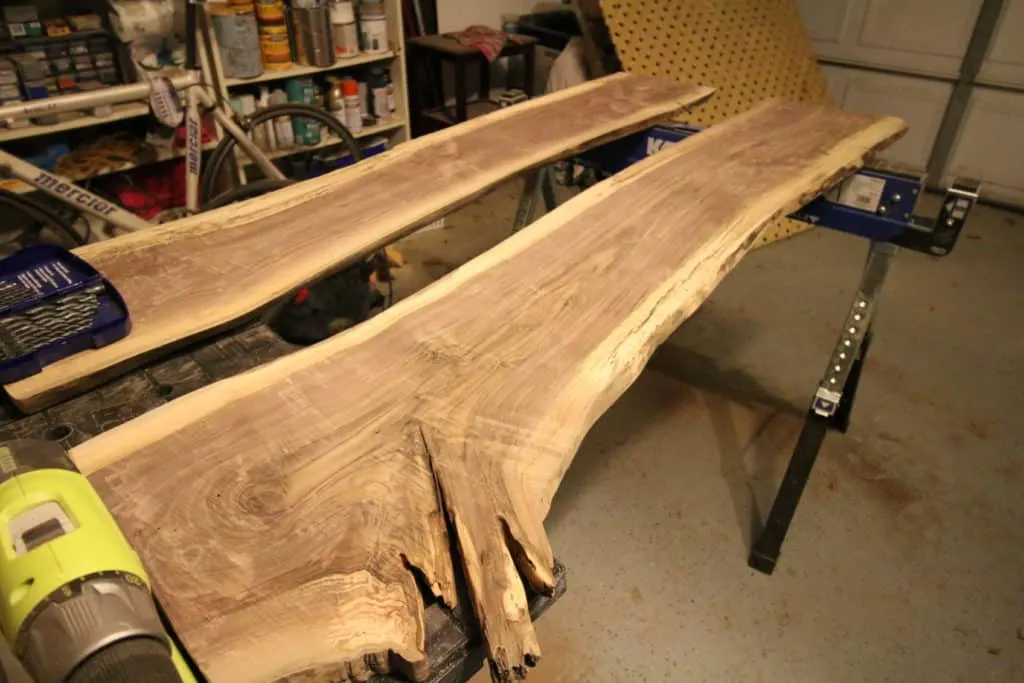 In order to make a flush edge that would go up against the wall, we drew a chalk line and pushed the boards through the table saw.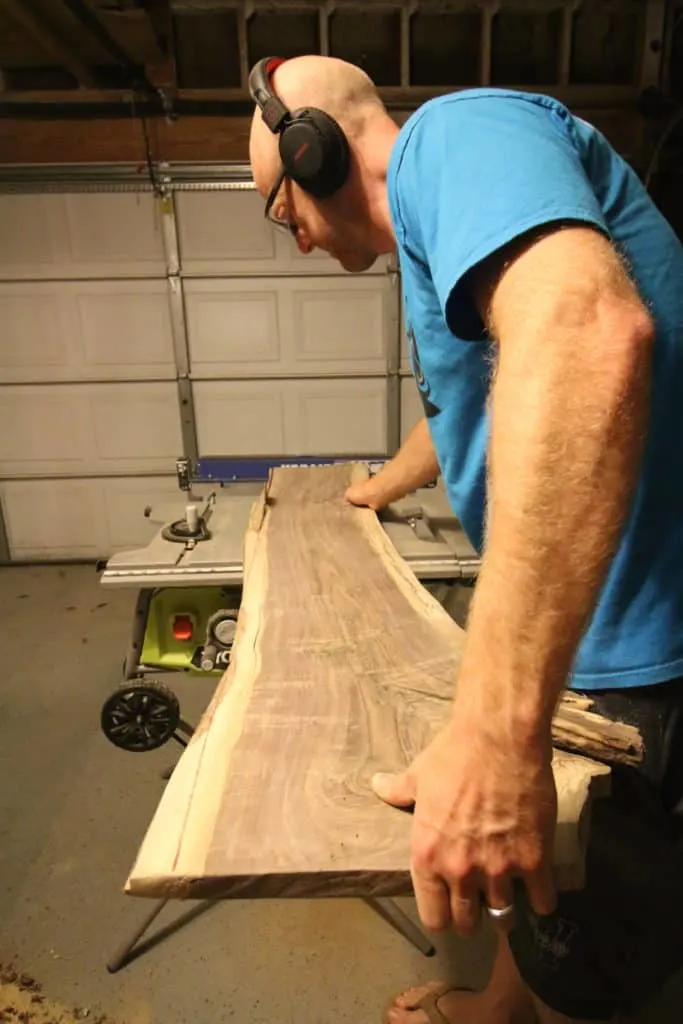 We then oiled both sides of both boards and sealed them with a couple coats of polyurethane. This really brought out the beautiful grain of the black walnut.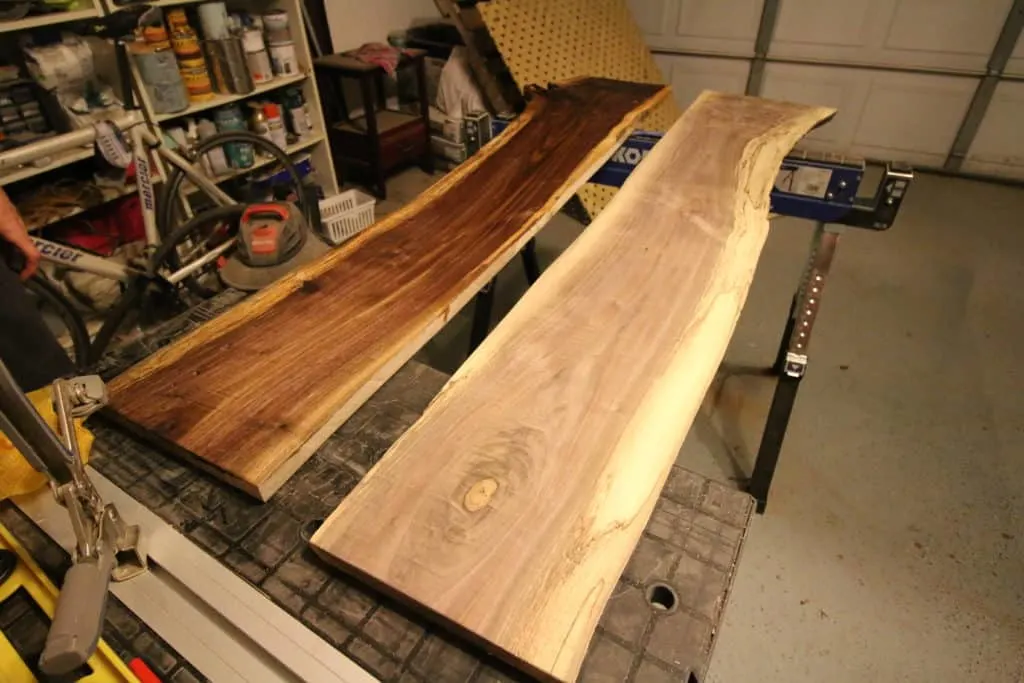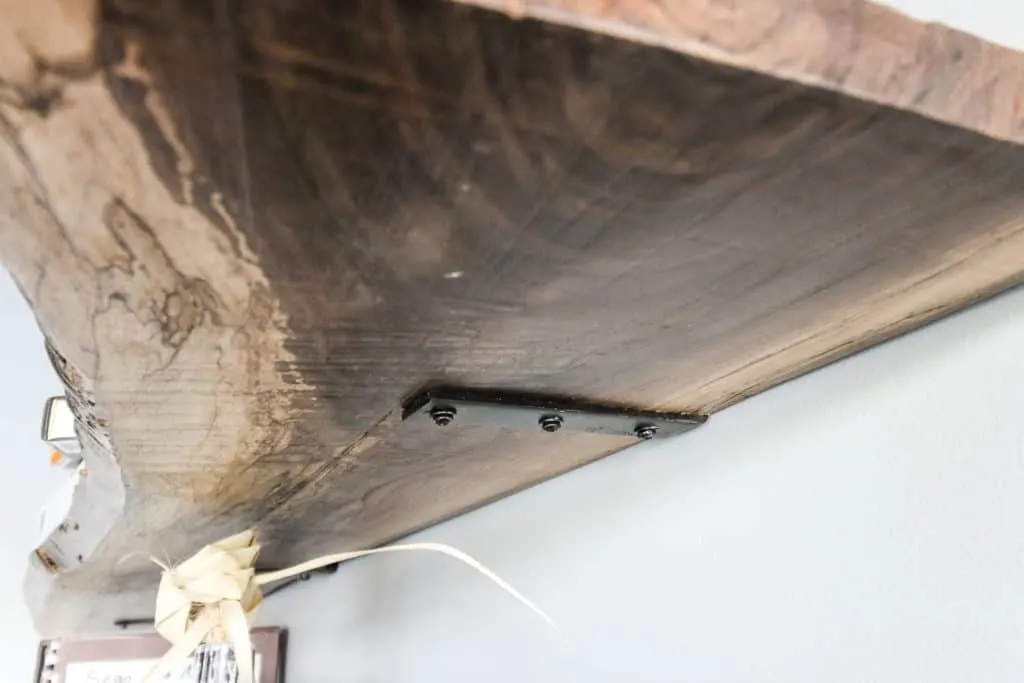 We picked up some steel right angle brackets and used those to hold up the shelves. I used a router to notch out some little gaps for the brackets to fit in. This allowed the shelves to still be flush against the wall.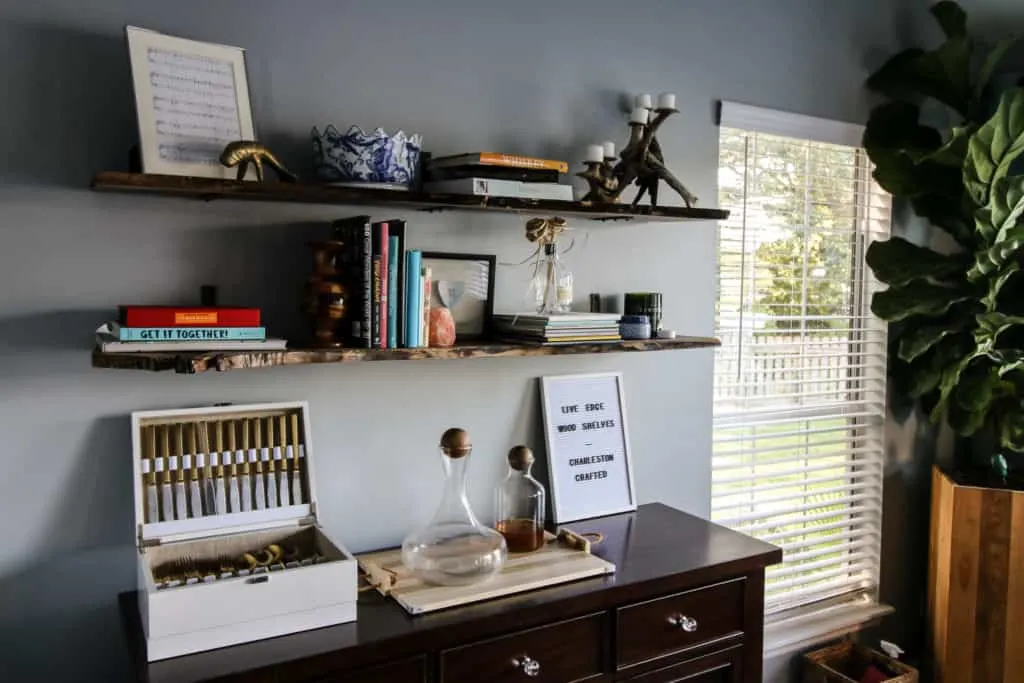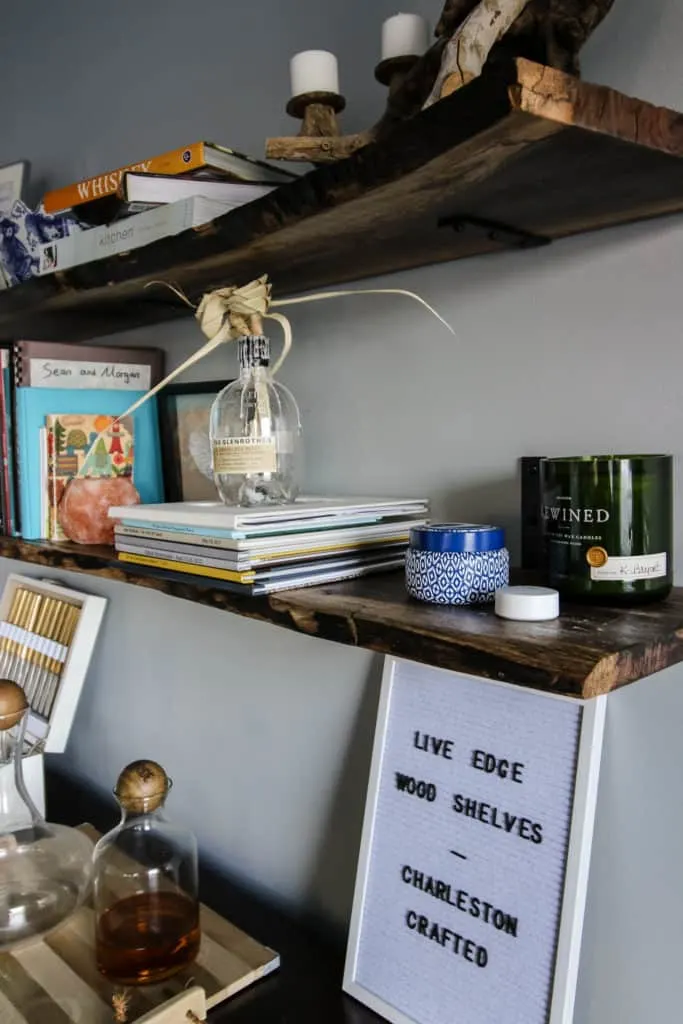 We hung both of the shelves up using studs and heavy-duty anchors.
As you can see, we also chose to "hang" the shelves by the brackets instead of resting the shelves on top of the brackets. They look great!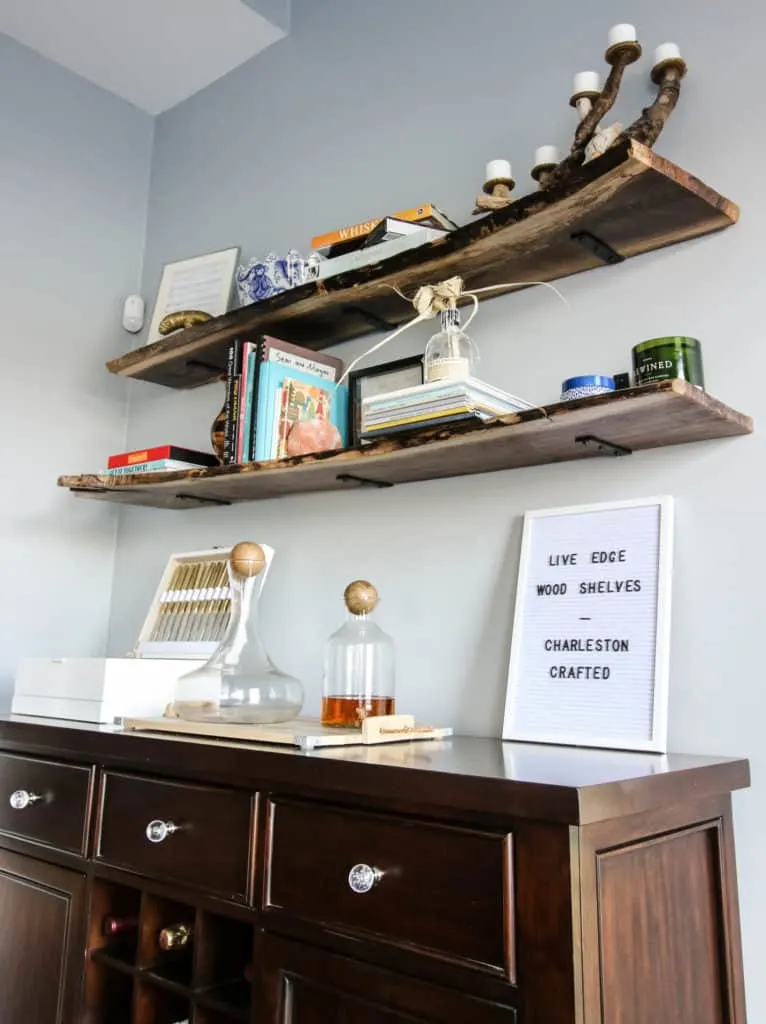 The shelves immediately made the space look taller and draws up the eye. We love how the natural live edge wood looks with our bar.
Live edge wood shelves can be made a lot of different ways and be customized for the look you want. We love ours and would love to see if you've made any yourselves!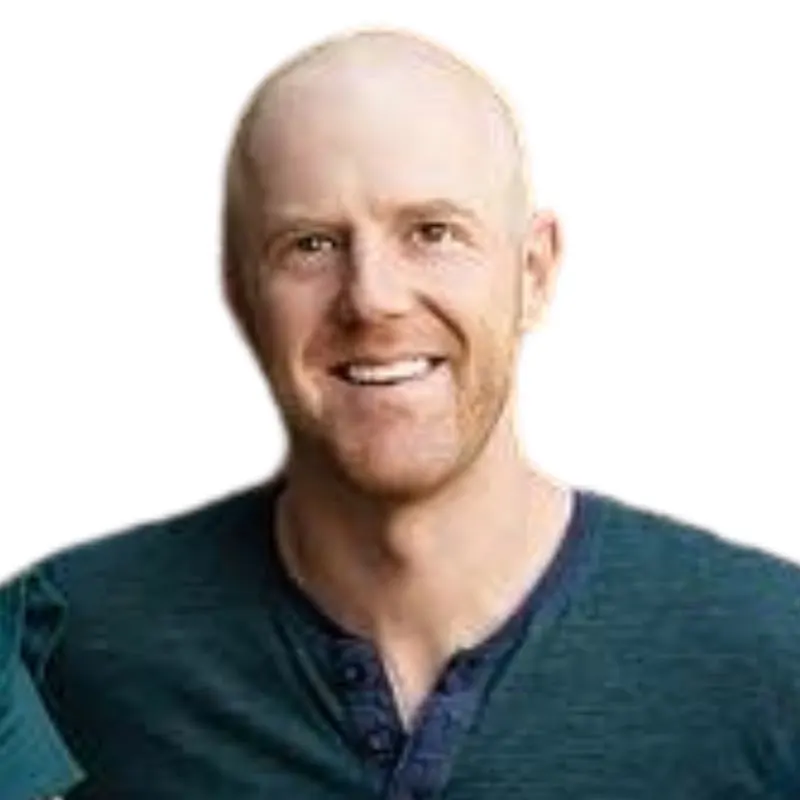 Hey there, I'm Sean, the woodworking enthusiast and builder behind CharlestonCrafted.com! Since 2012, I've been sharing the magic of turning raw materials into beautiful creations. I love teaching others the art and satisfaction of woodworking and DIY. I try to inspire fellow crafters to make something extraordinary out of nothing at all.