Small windows can really look dinky and sad. If you have a sad windown in your home, you need to see these tricks for making it look bigger and better!
It's a new year and I am excited for the new projects in our home. This is month six and we have both big and small projects on the radar. One of the small projects is to start decorating our sunroom more. It is our main tv/living space and it is really just our furniture sat down when we moved and we haven't touched it since (except to paint).
The best feature in this room is the wall of four windows overlooking the lake and backyard, but I wanted to figure out how to make the windows look bigger and make it really look like a "wall of windows".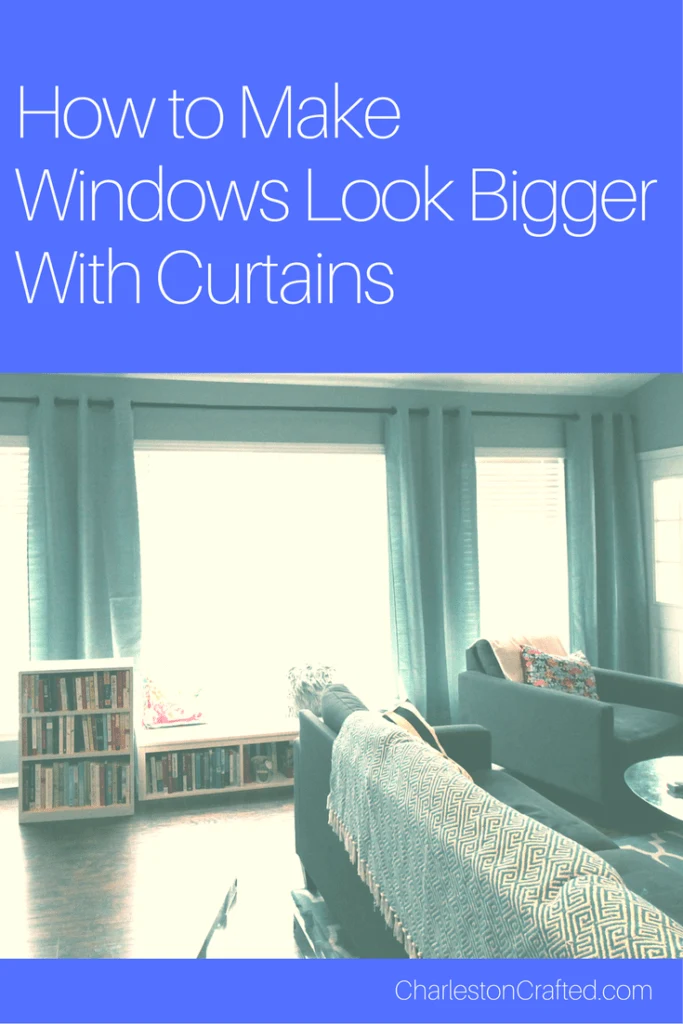 I did some research on design sites and came to the conclusion that the consensus is to hang curtains high and wide around window frames. So, I decided that I wanted to hang curtains between each of the four windows (single, double, single) to make the wall feel more grand.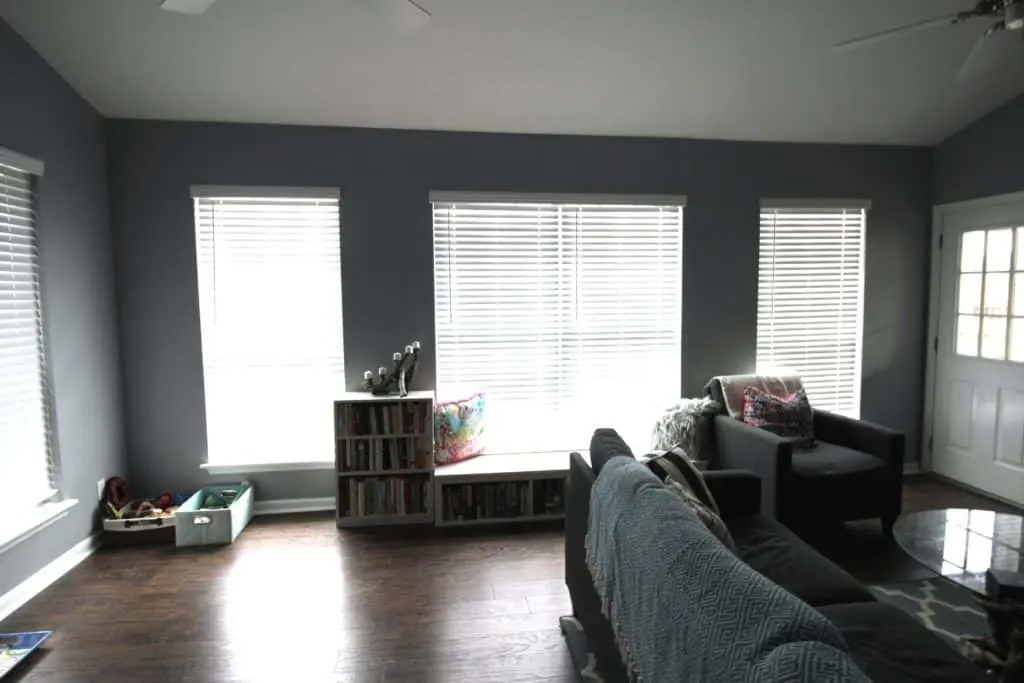 How to Make Windows Look Bigger With Curtains
I actually ordered several sets of curtains and returned them before finding the perfect set. If you want to hang curtains high and have standard 8 foot ceilings, you need at least 96″ curtains. Don't waste your time on anything shorter unless you want a "high water" effect.
I ended up with these curtains from At Home. At Home is an awesome store for home decor and furnishings, and I really need to go there more often! They were $35 for a pair so I spent $70 on 4 panels. I will say that I considered sewing or making no-sew curtains, but with the cost of fabric it really made more sense to buy these inexpensive ones.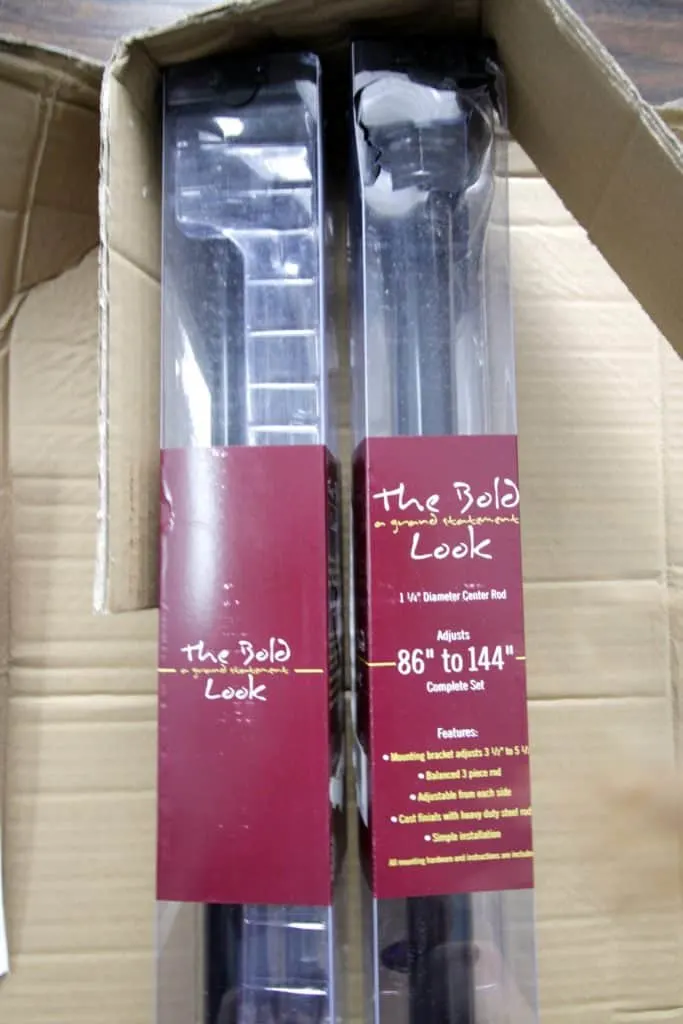 The other thing that I needed was a curtain rod. This space is 19 feet so it really was a big buy! For a 228 inch single rod I of course turned to Amazon. I ended up with this adjustable 144-240 inch rod in black. It's actually two rods that join together to form one extra long rod. I got it for $67.99 right after Thanksgiving and it has been chilling in our garage ever since.
Hanging such a long rod was really a two person job. I suggest hanging one curtain on the rod, getting the correct height, and marking the wall with a pencil. Then use your rod (without the curtain) and a level or a laser level to make marks across the long wall. Once you hang your curtains, I really recommend using a handheld steamer to get the creases or wrinkles out, especially if they are new out of a package.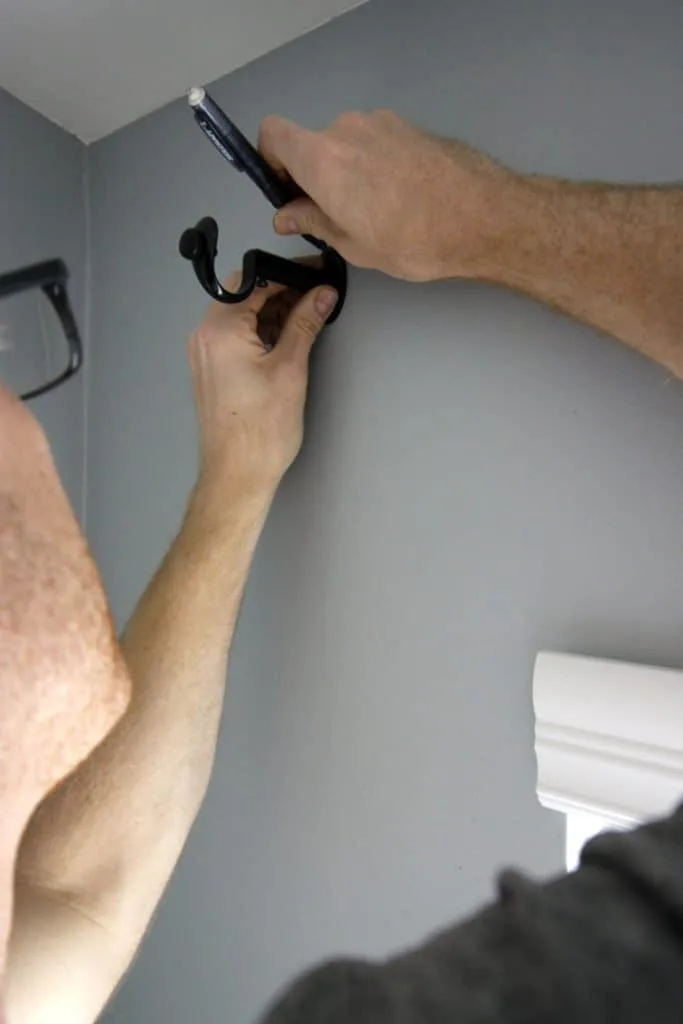 I love how the wall of curtains turned out and really think that it makes the windows feel and look larger.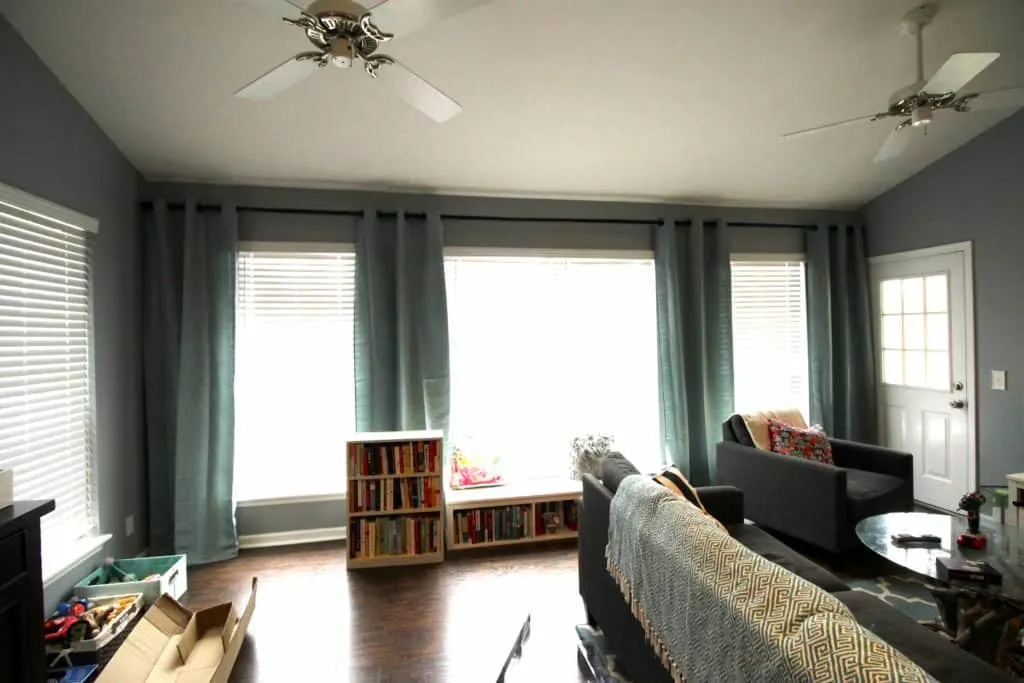 What else is coming up in the sunroom? A new rug (this one looks old in person), some sort of art or shelves around the TV, shelves above the bar, getting rid of the dinky bookshelf, and revisions to the window seat! Also, if you have any advice on how to/if you should add crown molding to rooms with slanted ceilings, please weigh in below!
Here is how I made no-sew curtains for our condo!