Ceiling fans get a bad wrap, y'all. And I get it, I totally do. 90's (and before) fans are not that cute. But, let's get real. if you live anywhere warm (hello, South Carolina) fans can make a huge difference. I honestly have a hard time sleeping without one. I don't think we will ever design a bedroom without a ceiling fan – at least not a bedroom that gets used very often. But, of course, you don't want something ugly. That's why I was so excited to find such a stylish ceiling fan for our nursery.
Be sure to click over and check out our Jungle Theme Nursery Reveal!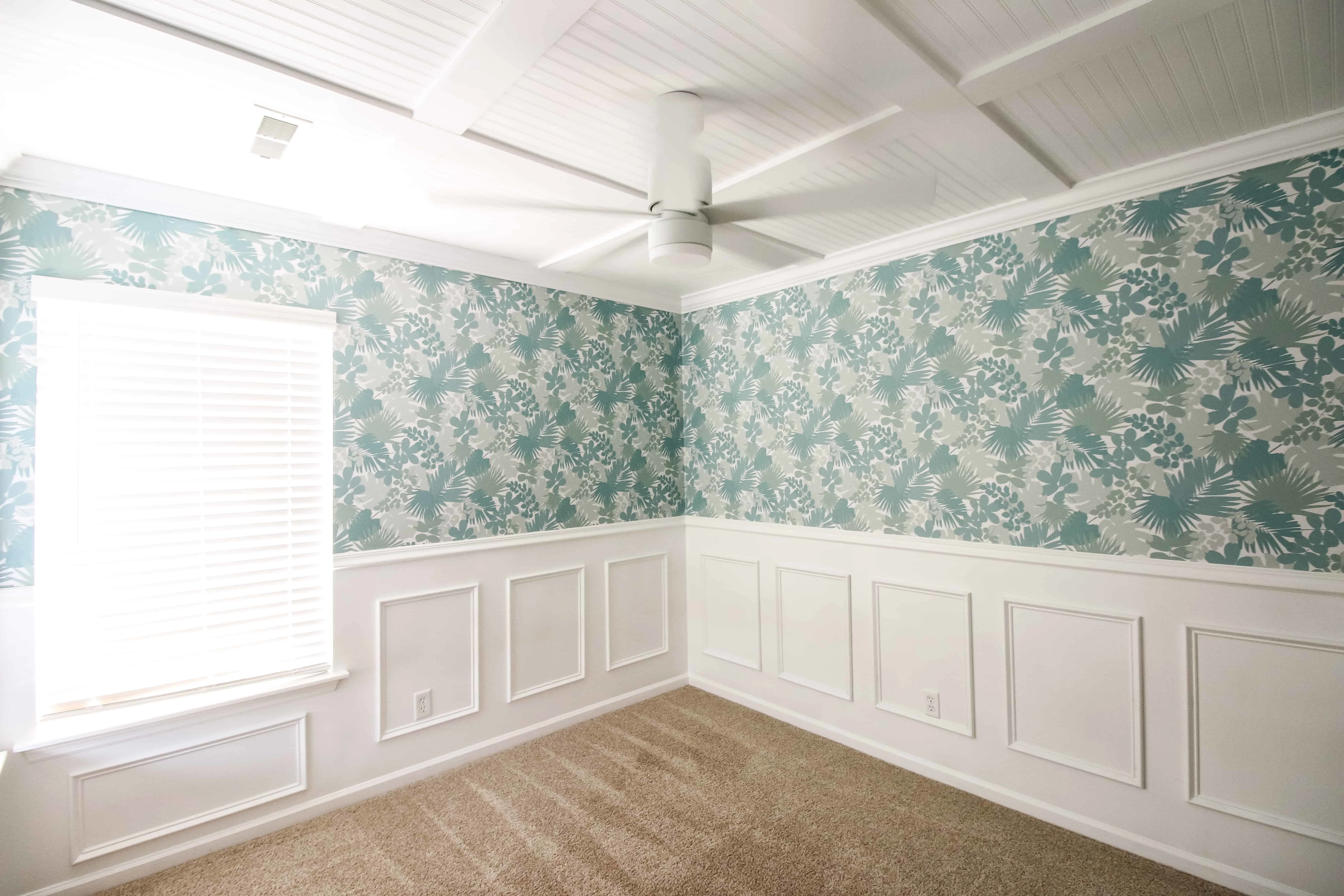 Characteristics of a Stylish Ceiling Fan
If you are looking for a ceiling fan with a lot of form to go along with all that function, here is what I look for in a fan:
Sleek design – a smooth shape that looks like one solid piece looks much more modern than a multi-colored or material fan.
A remote – dangling strings date a fan really quickly. I prefer fans with a remote control – they are much easier to use and look nicer, too!
A statement – or not – a big decision with a ceiling fan is if you want it to be a focal point in your room or not. In most cases, you do not.
We were looking for a fan to go along with our coffered ceiling, which is the real star of the show. In this case, it's best to get a fan the same color as your ceiling, for a more low-profile look.
The Torch Ceiling Fan by Fanimation
We selected the Torch ceiling fan by Fanimation (available at Lowes) for our nursery. Here's what I love about it:
The sleek design of the blades and body
The very handy remote control
It features 2 lights – a regular down light as well as an uplight that we plan to use for nighttime feedings and baby care to hopefully keep us from getting too awake mid-sleep
The airflow – this fan can really blow! It blows over 5,000 cubic feet per minute, which might be hard to imagine, but it can get a really good breeze going, even on low. Such an upgrade from our 90's fan!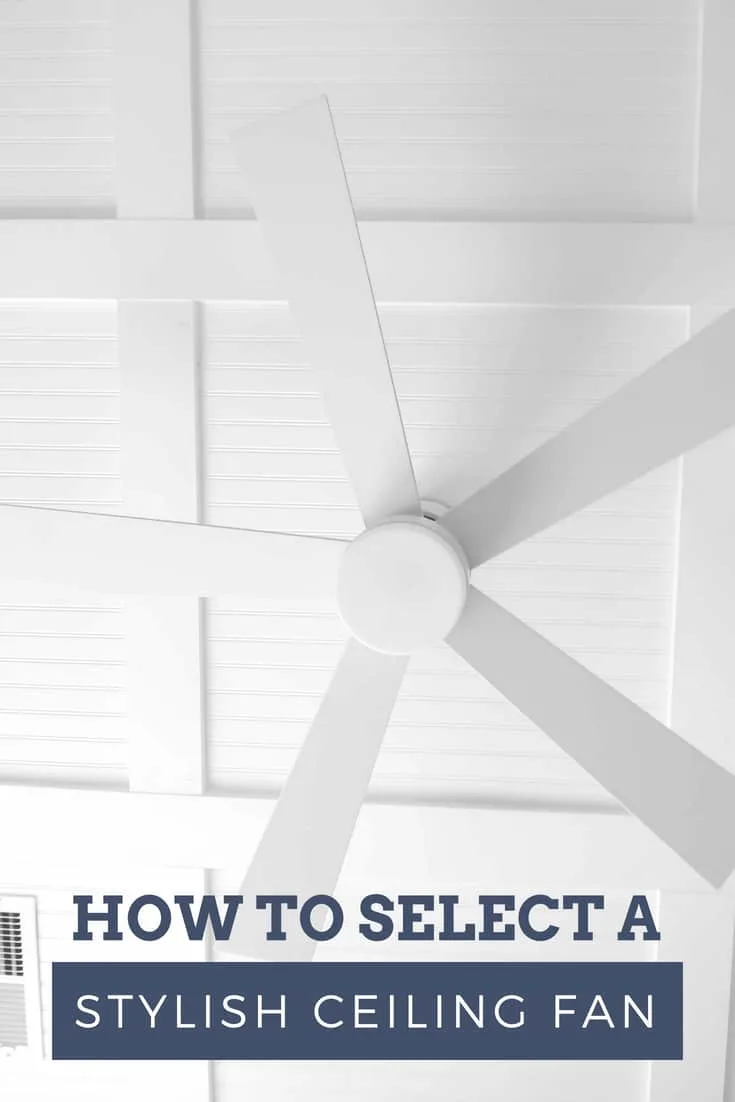 How do you feel about ceiling fans? Do you have a favorite one lately?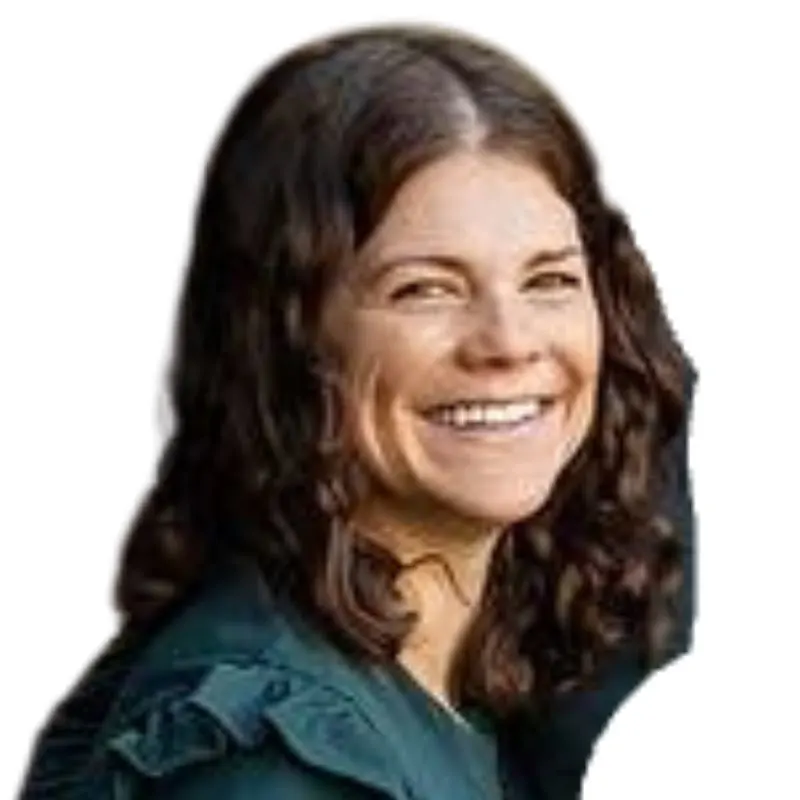 Hello, I'm Morgan, half of the creative force behind CharlestonCrafted.com! With a passion for DIY that dates back to 2012, I've transformed three homes and now I'm dedicated to helping others craft their dream spaces. Let's turn your house into a home together!